Check out these Cute Edible Winter Crafts for a fun family activity! The cold weather is here and any of these would be a great indoor activity. Kids of all ages love to create snack crafts.
I tried to include a variety of winter themes. There are so many cute ideas for penguins, polar bears, snowflakes and snowmen.
This post does include affiliate links. That means I could earn a tiny portion of any sale that is made through clicking on any of these products with no additional cost to you. All support is greatly appreciated!
We love penguins! We actually did a full week of penguin activities one summer. This Penguin Cookie Craft was one of our favorites.
These cute snowman donuts are so fun to make! We used mini M&Ms for the eyes, orange peanut M&Ms for the nose, and mini chocolate chips for the mouth. This craft will definitely be a hit with the kids.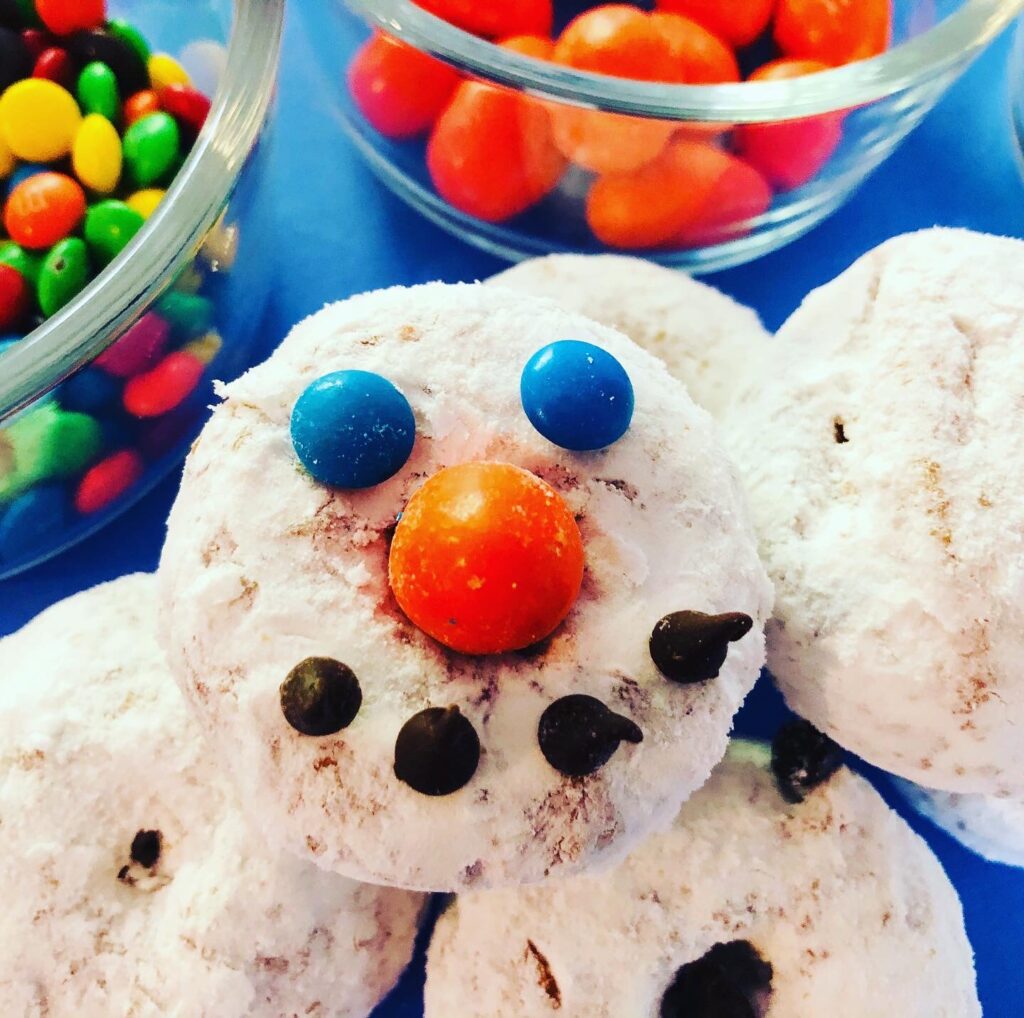 This cute polar bear snack craft is perfect for a winter day! Add it to a cup of hot chocolate and curl up with a cute winter themed book for a cozy time.
These reindeer pretzel treats are an adorable snack to make during the holidays! My daughter loves to help create these. We actually made a batch this week! We also have a simple Reindeer Cookie Tutorial for another fun treat.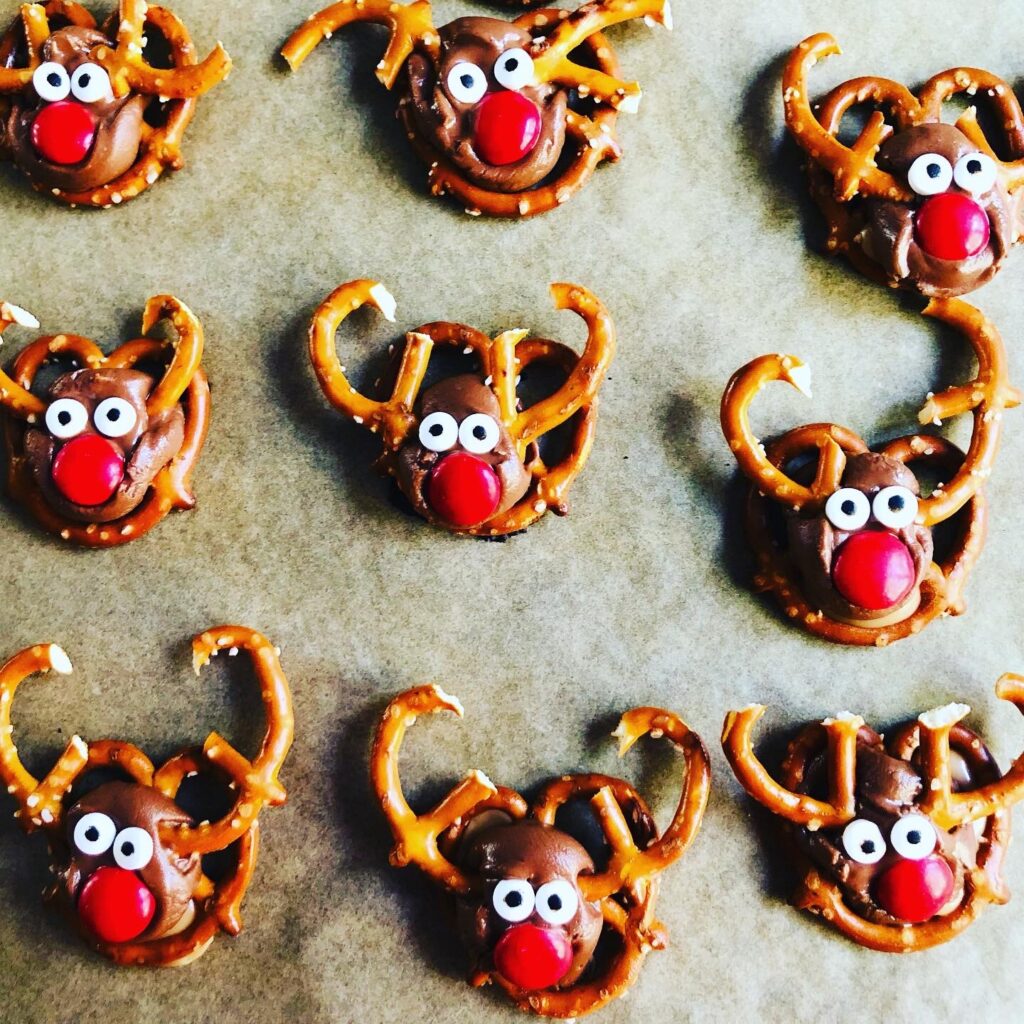 The Snowflake Tortillas might be best for the older kids since it is best created using kitchen scissors. There are other parts younger kids can assist with though. These are a delicious snack and super easy to make.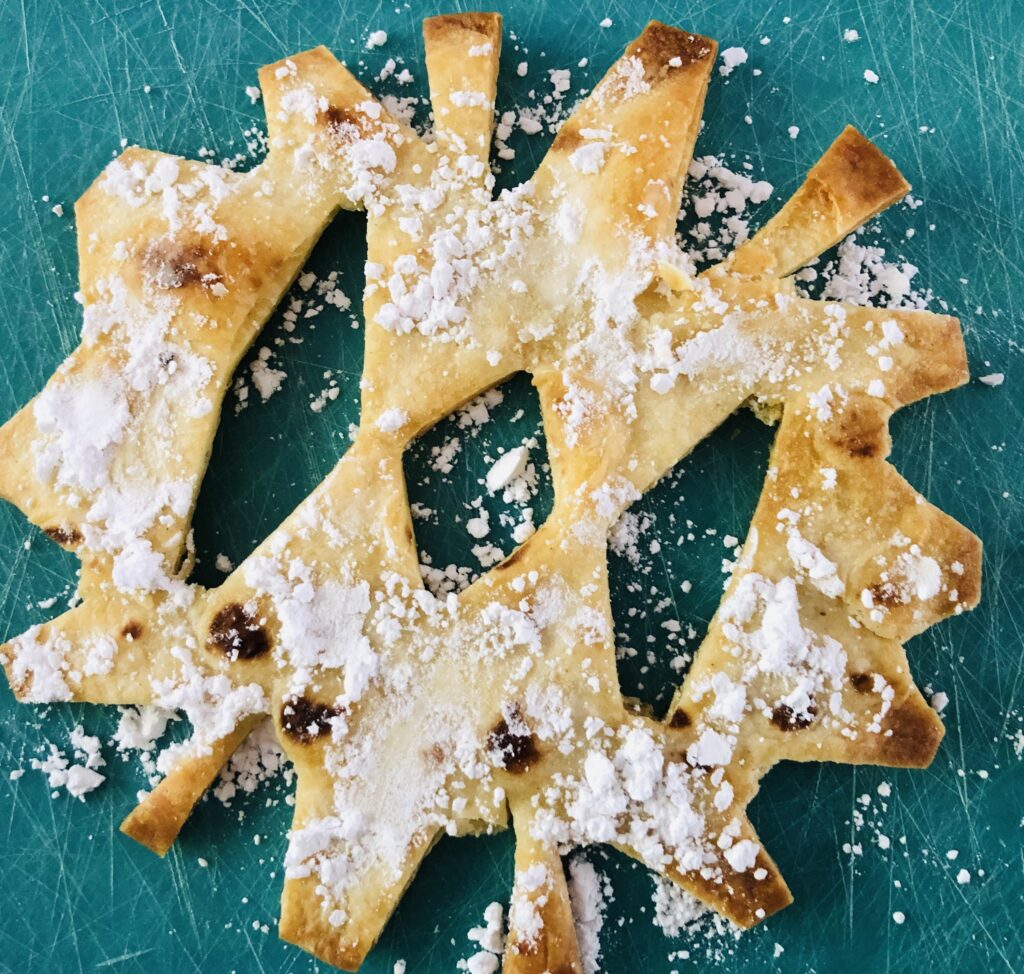 This one is perfect for the upcoming weekend! This simple idea uses a frozen waffle, fresh strawberries and a can of whipped cream.
This Cute Polar Bear Yogurt Snack would be great for after school or even as a special breakfast treat! To make this easy polar bear snack craft, you only need three supplies or ingredients. We used vanilla yogurt, banana, and three M&M candy pieces. Check out the full tutorial here.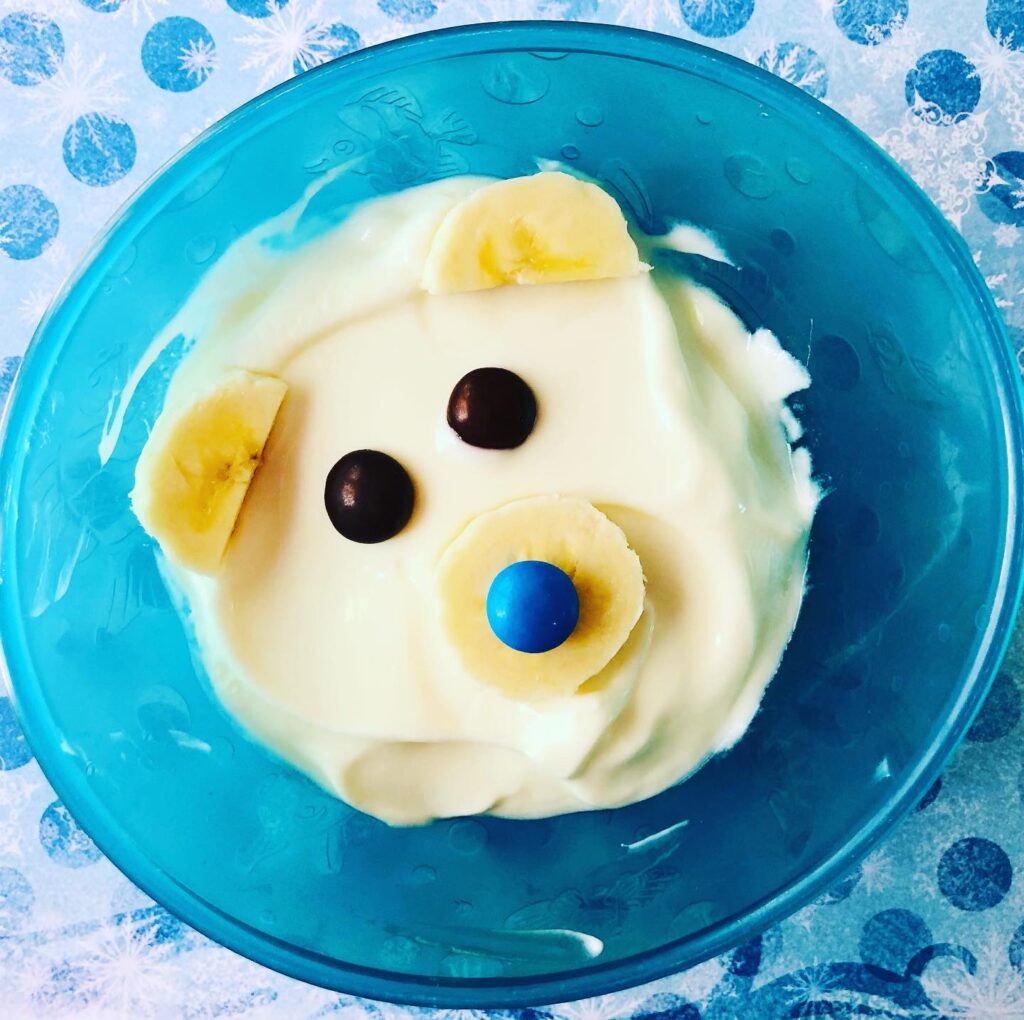 This sugar cone craft can be done for Christmas or you could give it more of a wintery twist! Just use white frosting for the snow and maybe some sparkly sprinkles.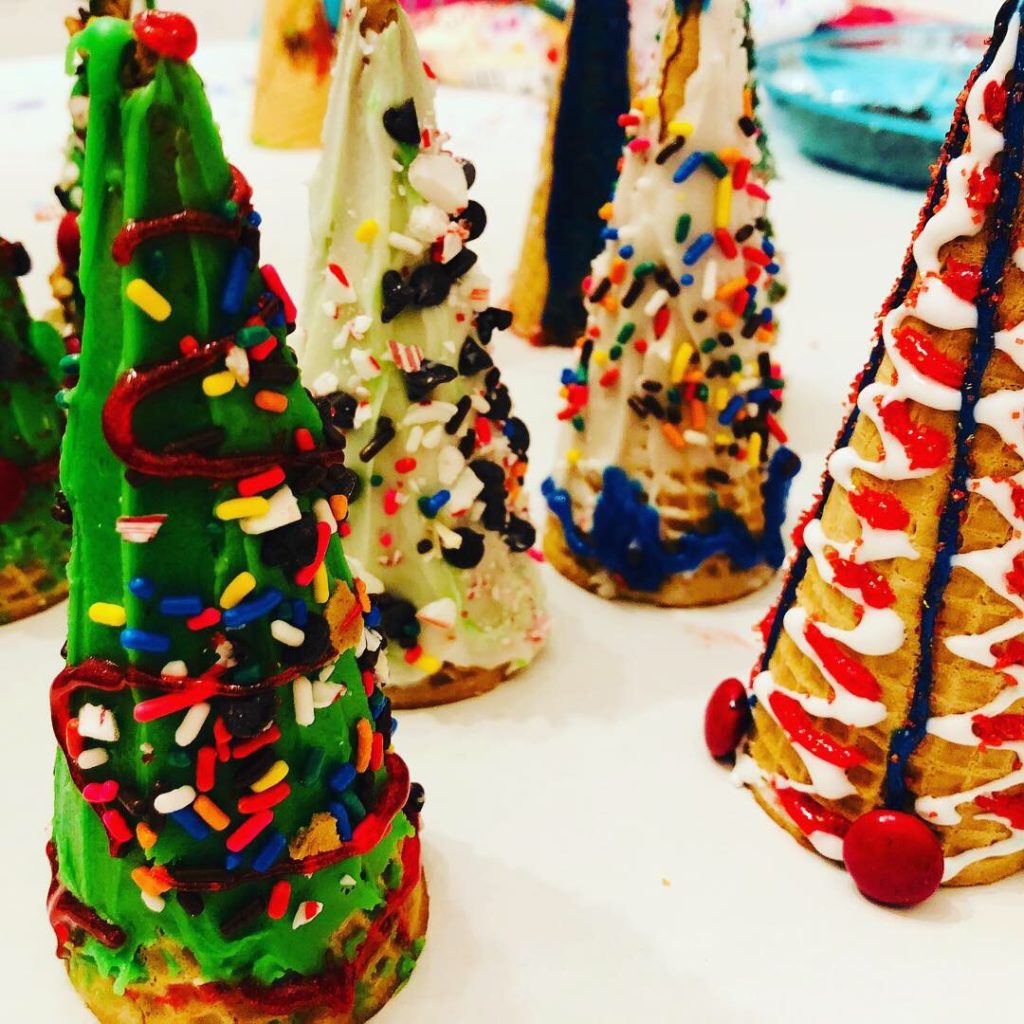 I hope you enjoy a few of these Edible Winter Crafts over the winter break! For even more ideas check out this list of Winter Crafts and Activities.