One of my favorite parts of the holidays is making treats with the kids! This activity makes everyone happy! These cute Reindeer Pretzel Treats are so fun to make and easy for the kids to help.
Edible crafts are always a hit around here. When I purchased our little box of candy eyeballs, I had no idea how much fun you can have with those! This recipe is one I originally say on the Hershey's website but wanted to share our experience.
This post does include affiliate links. That means I could earn a tiny portion of any sale that is made through clicking on any of these products with no additional cost to you. All support is greatly appreciated!
Ingredients for Reindeer Pretzel Treats
Here is a list of ingredients you will need to make this simple treat. There are only four supplies involved!
Before you begin, start by breaking some of the pretzels in half. These will not be perfect! Go ahead and let the kids help. We ended up using lots of different size pretzel pieces for our antlers.
How to Make Reindeer Pretzel Treats
Line a cookie sheet with parchment paper and place your desired amount of pretzels onto the pan. Then place one Rolo Candy in the middle of each whole pretzel. This is the perfect step for the kids to help!
Then you will place this pan in the oven on about 250 degrees. You will want to heat them in the oven for about 3 to 5 minutes to soften the caramels.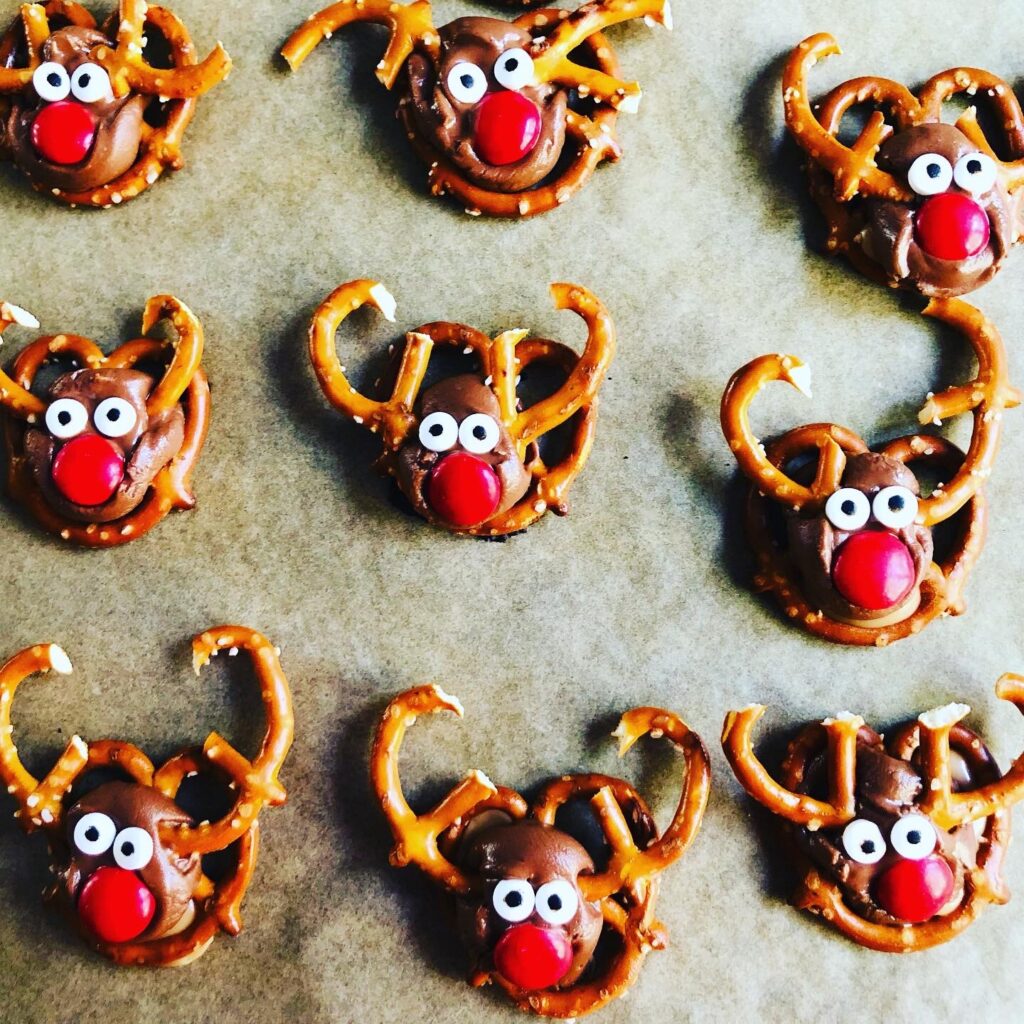 Once you remove the pan from the oven, immediately begin adding the other ingredients to complete the reindeer treats. Add the candy eyes, red candy nose and pretzel antlers by gently pushing into melted chocolate. I like to push in the candy nose first but you can do this in any order.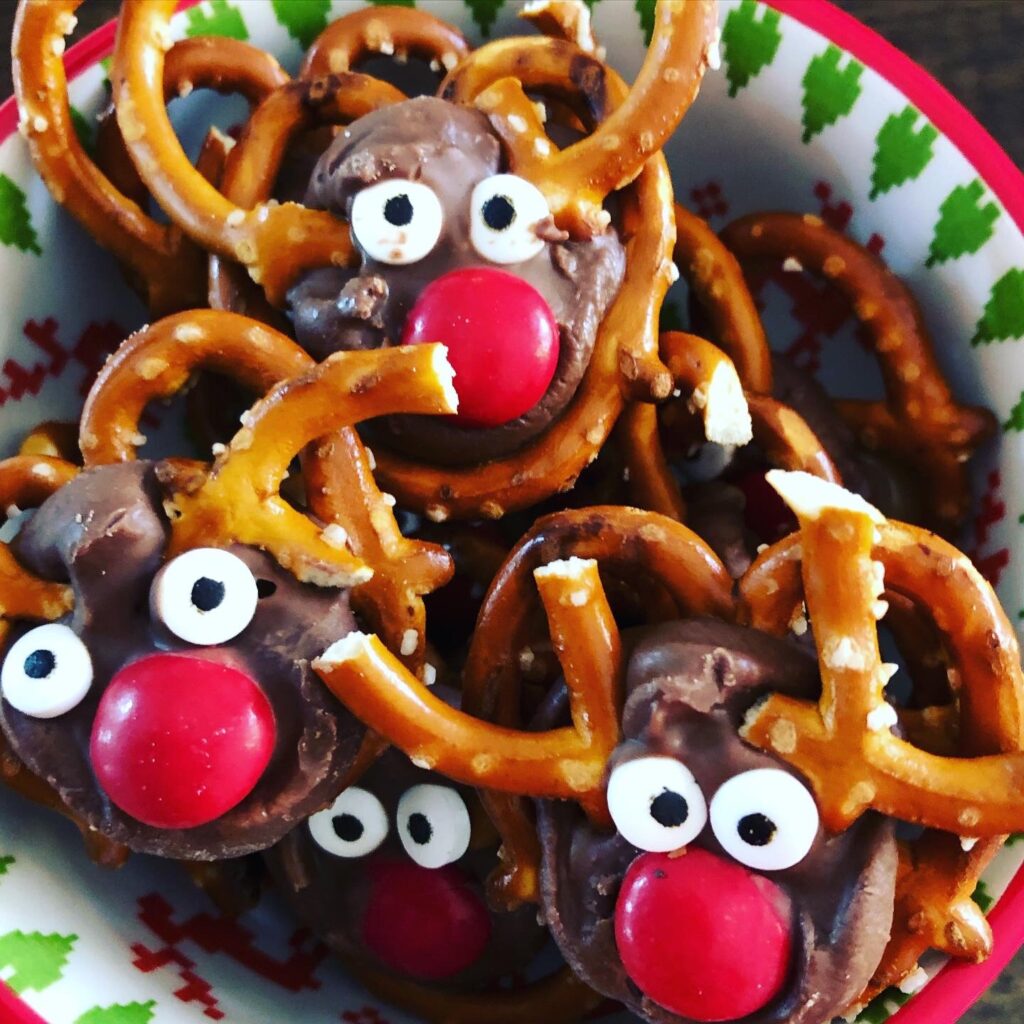 Once they are created, let them firm back up before serving. These treats turned out SO cute but they are also delicious. We will be adding these to our cookie platters from now on!
We had a lot of fun making these treats over the weekend along with two of my other favorite holiday recipes. Buttery Almond Thumbprint Cookies are super delicious and I have been making these for years. Last year we made a Peanut Butter M&M Cookie Dough Fudge that is now on our annual list of treats as well!