It has actually been pretty cold here this week! My kids love playing outside. It can be difficult to keep them busy when it gets too cold to be outside for very long. Here are some fun Winter Crafts and Activities for Kids that might be helpful. Most of these are great indoor activities for those cold winter days!
This post does include affiliate links. That means I could earn a tiny portion of any sale that is made through clicking on any of these products with no additional cost to you. All support is greatly appreciated!
Get crafty with some supplies you have around the house! Upcycle some plastic bottles and turn them into Winter Glitter Jars full of sparkle and snowflakes!
Winter Paper Plate Crafts
We love paper plate crafts! They are always such an easy and inexpensive activity for kids. I keep a stack of cheap paper plates on hand just for crafting. They come in handy for cold or rainy days.
Paper Plate Wreaths are fun to do for all seasons and holidays! This Snowflake Paper Plate Wreath comes together easily with crayons, foam stickers and a few sparkly rhinestone snowflake stickers. You could always add a little glitter glue for even more sparkle!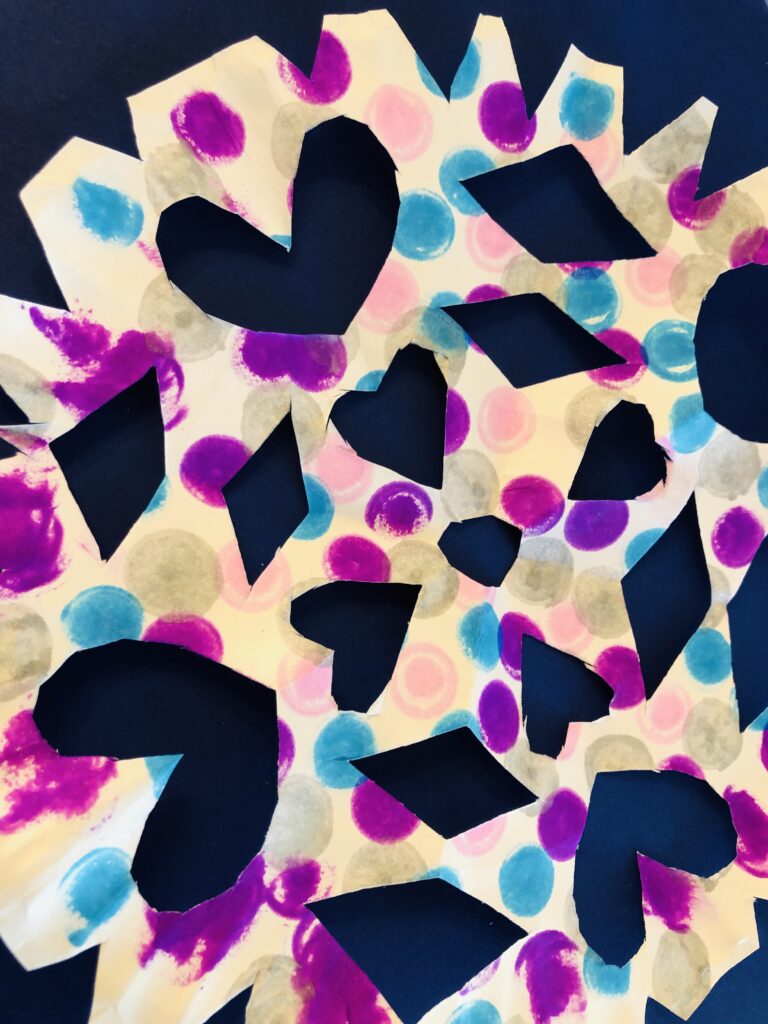 Paper Plate Snowflakes are also a lot of fun to create. We used dot markers to decorate ours but you could also use markers or crayons.
Coffee Filter Snowflakes
If you don't have paper plates on hand, maybe you have coffee filters! These Coffee Filter Snowflakes are made with washable markers. It is a great winter craft for all ages. You can even let toddlers scribble on the coffee filters and turn it into a beautiful snowflake for them.
Winter Sensory Bin
A Winter Sensory Bin is the perfect activity for little ones especially toddlers and preschoolers. I love this Snowball Sensory Bin using cotton balls, scoops, toys, and buckets.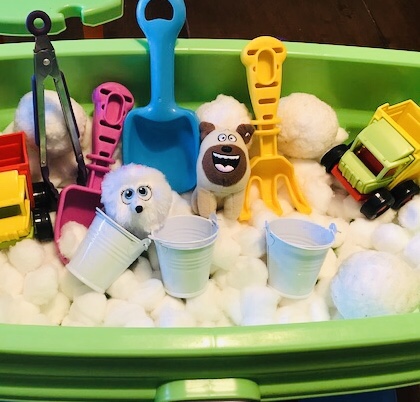 Sensory Bins are super easy to create. Just use a plastic tub, large bowl, or even a water table to create one with any theme. This activity can help keep little ones busy for hours!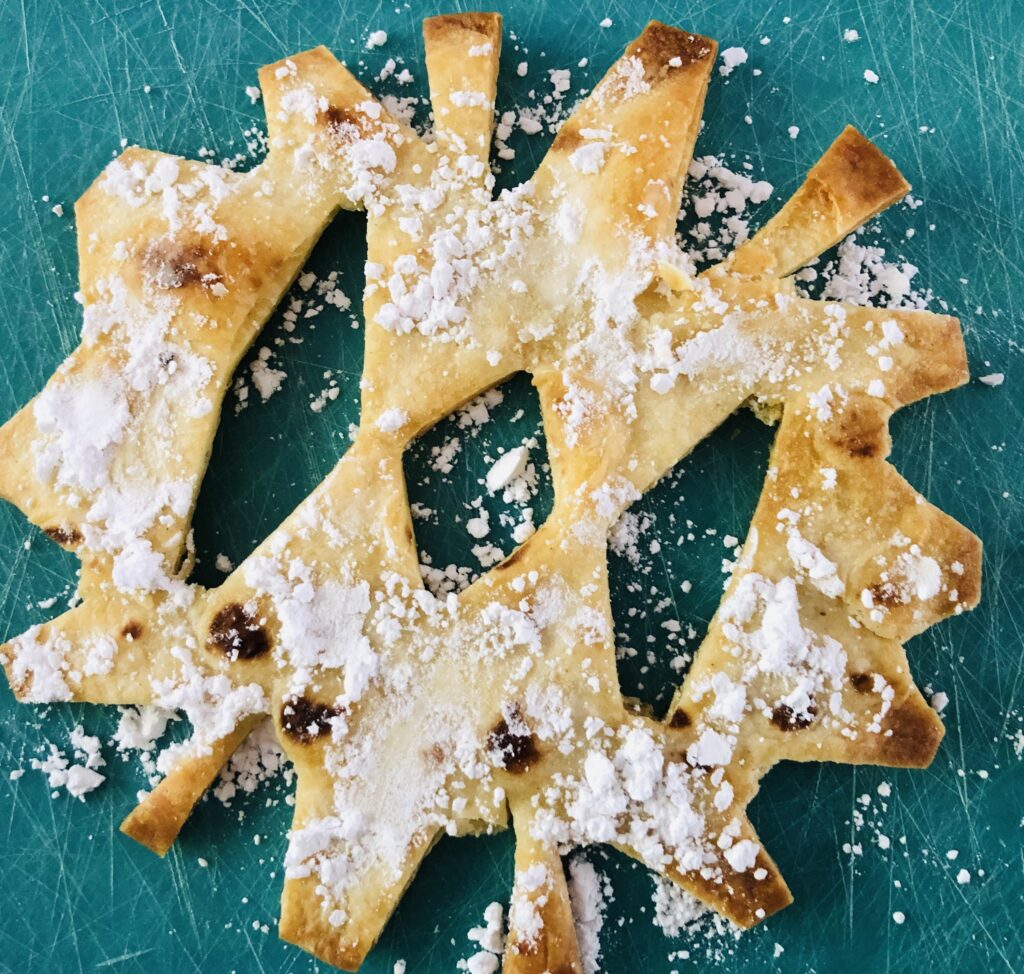 When the kids are cooped up inside, the snacking can get out of control! Take advantage of their snacking appetites and make some easy snowflake tortillas together. We used powdered sugar on ours. You could also make a cinnamon sugar variety.
Order some snowball toys and have loads of fun having snowball fights whether you actually get snow or not! In addition to having snowball fights, you can play lots of indoor games with this toy. All of these games look like so much fun for kids of all ages!
Snuggle up with a winter book!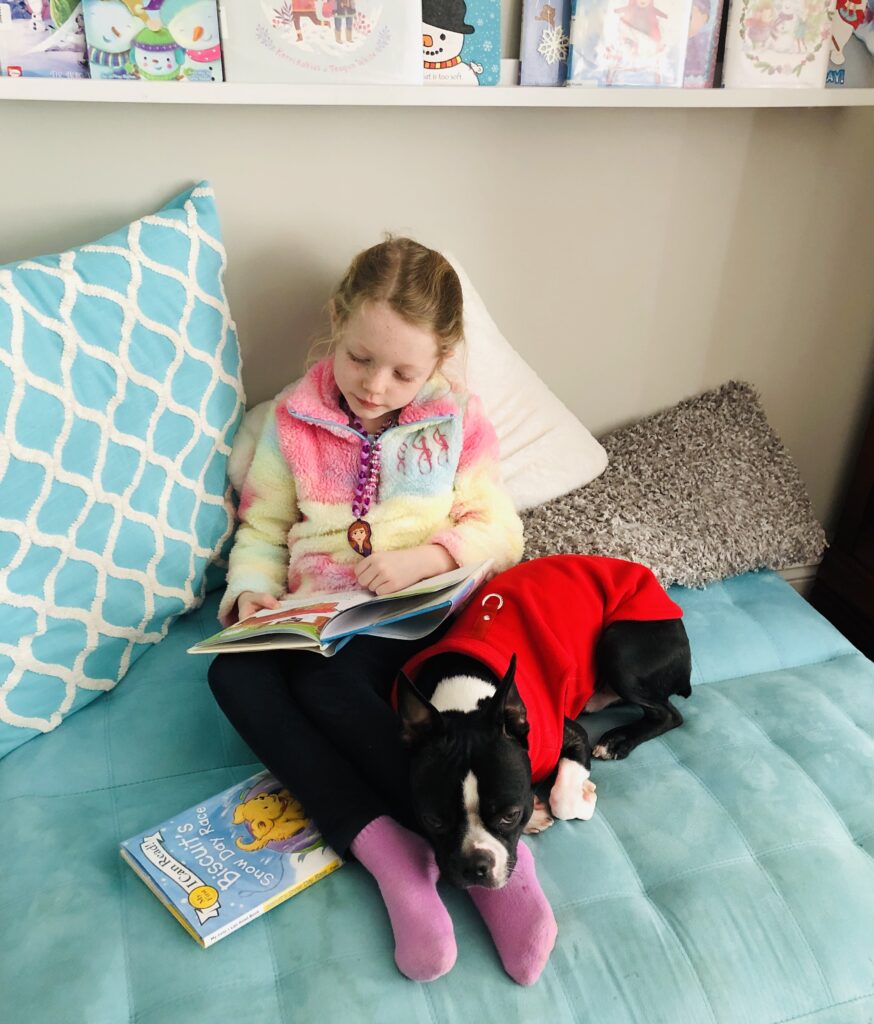 One of our favorite activities is going to the library! Take a trip to your local library to find winter books to read. Then you can go home to snuggle up with a book.
Book Inspired Winter Snack Crafts
It is so fun to read books and do a craft to go along with them. Here are a couple of snack crafts that would be perfect for an indoor winter activity. We also have a full list of Cute Edible Winter Crafts for Kids!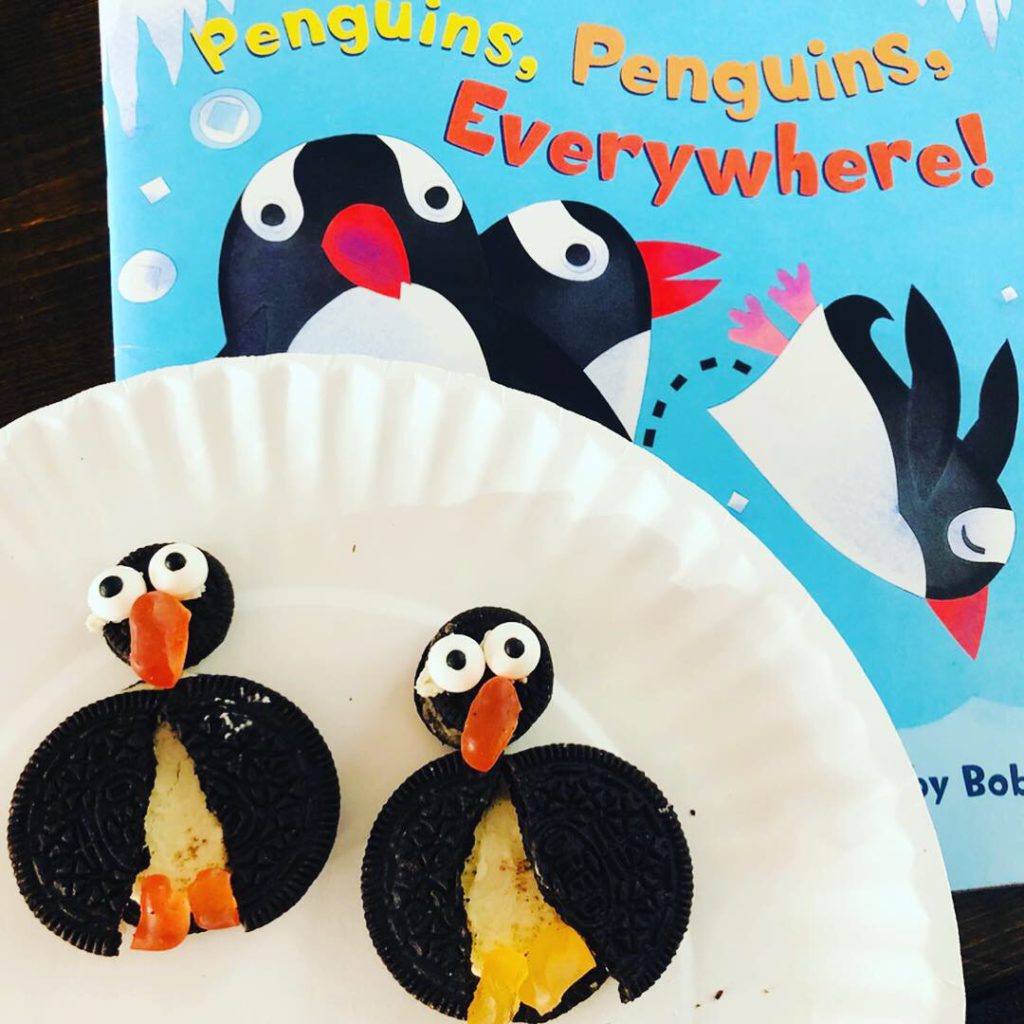 Have fun reading together about penguins and then make these cute Penguin Cookies. We love the book Penguins Penguins Everywhere! It's a cute book and shows how there are so many different species of penguins.
Who doesn't love snowmen? This fun Snowman Donut Craft goes along perfectly will lots of books. One of our favorites is Snowmen at Night. Hopefully we'll get a chance to build an actual snowman this year!
Play in the Snow
Last but not least….bundle up and play in the snow for a little while! Kids learn so much from playing in their own environments. These little disc snow sleds are great for little ones. You could also get creative out in the snow with this Sno-Art Kit.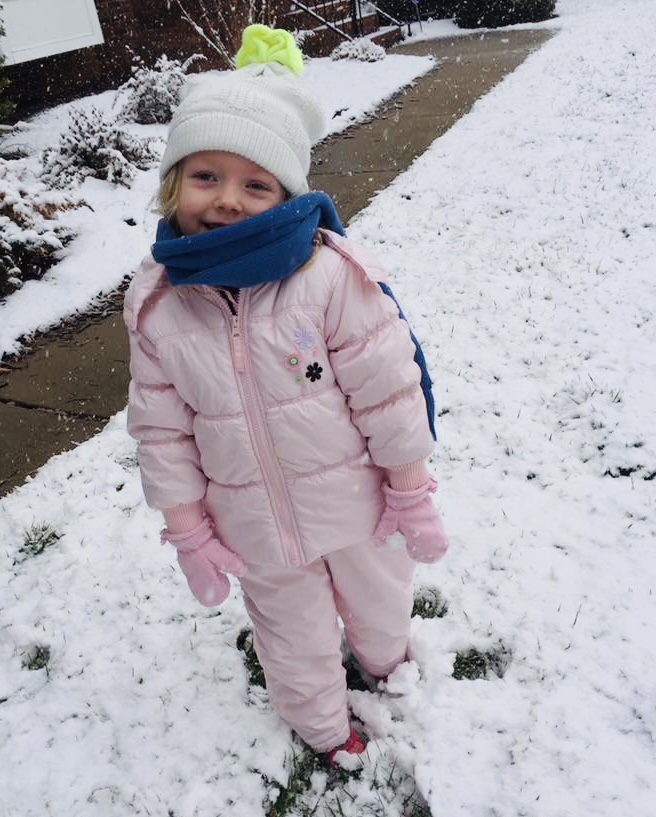 Whatever you do…..just have fun! Some days it's also nice to snuggle on the couch with a movie and hot chocolate. Those days bring great memories too!