After all the excitement of the holidays, we needed some activities for the last few days of winter break! What better way to celebrate winter than with snowflake crafts? We don't see a lot of snow here in North Carolina but it's still fun to celebrate the season. We kicked it off by creating Paper Plate Snowflakes with our Dot Markers.
Now that the Christmas decorations have been taken down, it was also time to update our reading nook! A trip to the library was also a great activity for us. We were able to check out lots of fun winter themed books.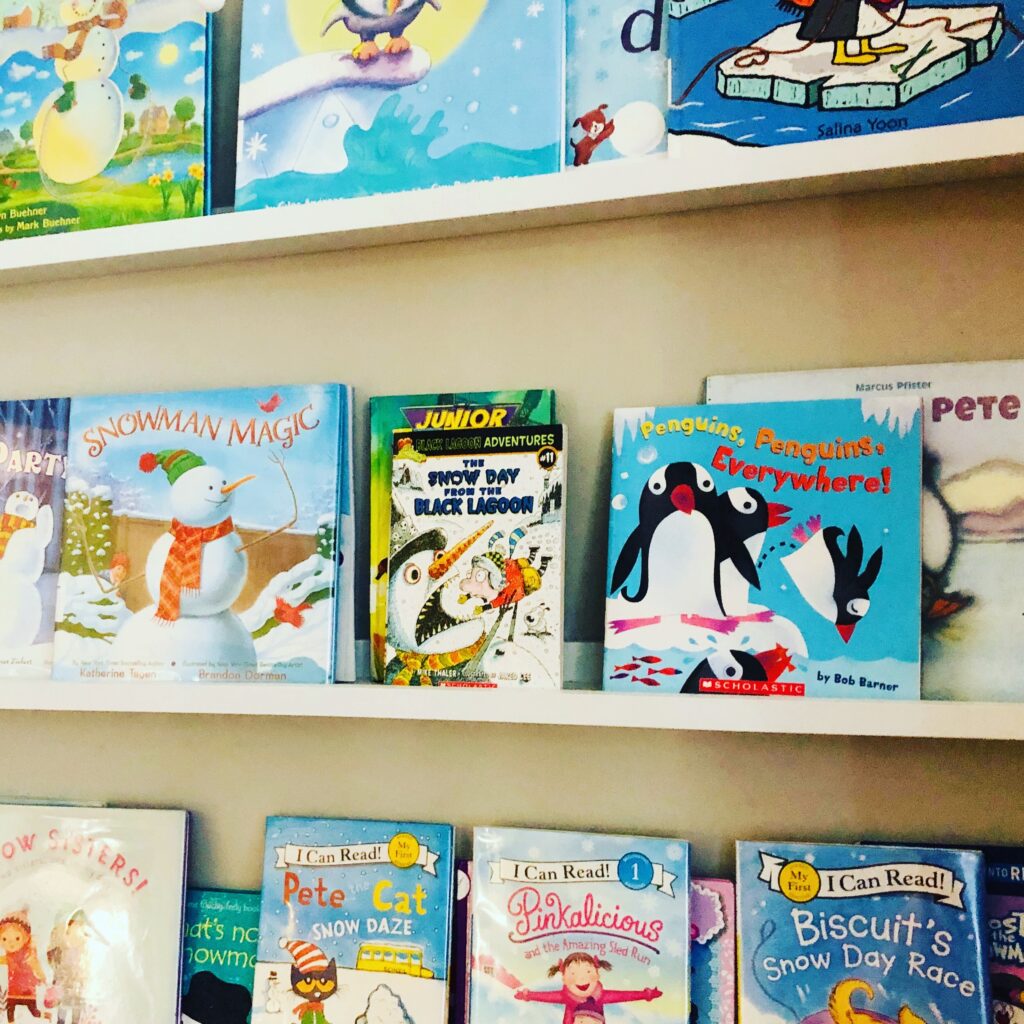 This post does include affiliate links. That means I could earn a tiny portion of any sale that is made through clicking on any of these products with no additional cost to you. All support is greatly appreciated!
Easy Paper Plate Crafts for Kids
I always keep a stack of cheap paper plates around for crafting purposes! We have done several paper plate crafts and they are so easy and fun.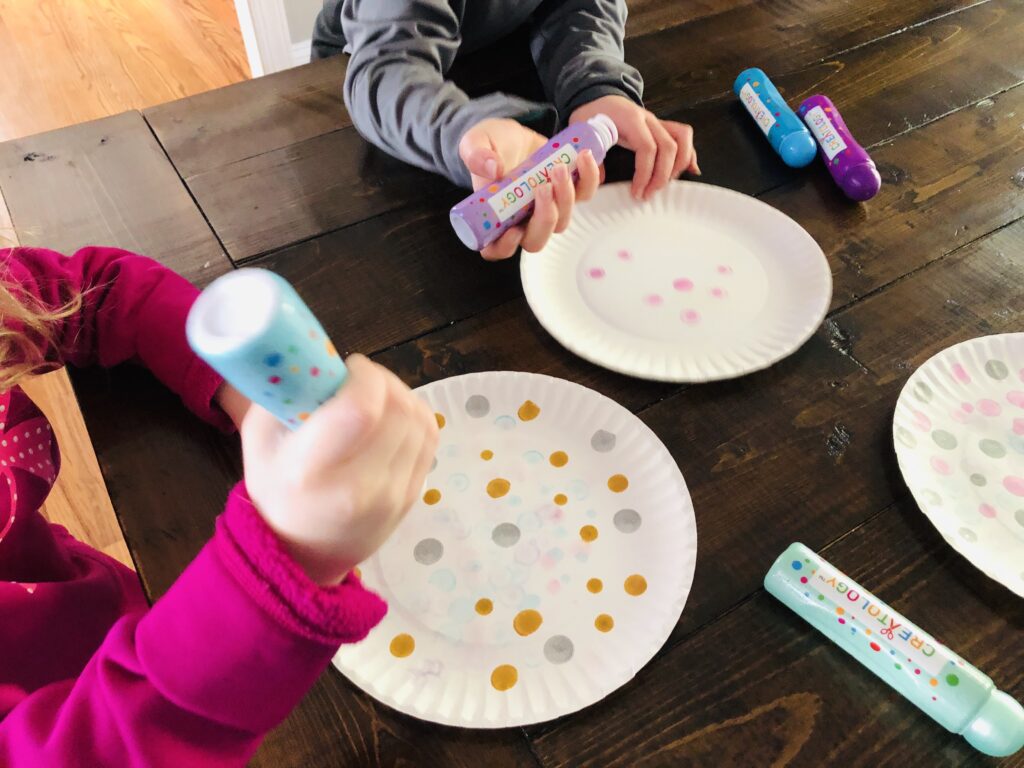 This past summer, we made Paper Plate Butterflies with our dot markers. They turned out so pretty that I wanted to try using them for this Paper Plate Snowflake Craft.
This craft is really easy and perfect for kids of any age. Even toddlers would enjoy this one!
Creating with Dot Markers
To get started, just let the kids use the dot markers on the paper plate. They can create any design or pattern they want for this. For best results they should try to cover the entire plate with color.
Dot Markers are the perfect art supply for little ones! They are chunky and easy to hold for little hands. We started off by using only metallic colors but then just had to add some bright purple and blue.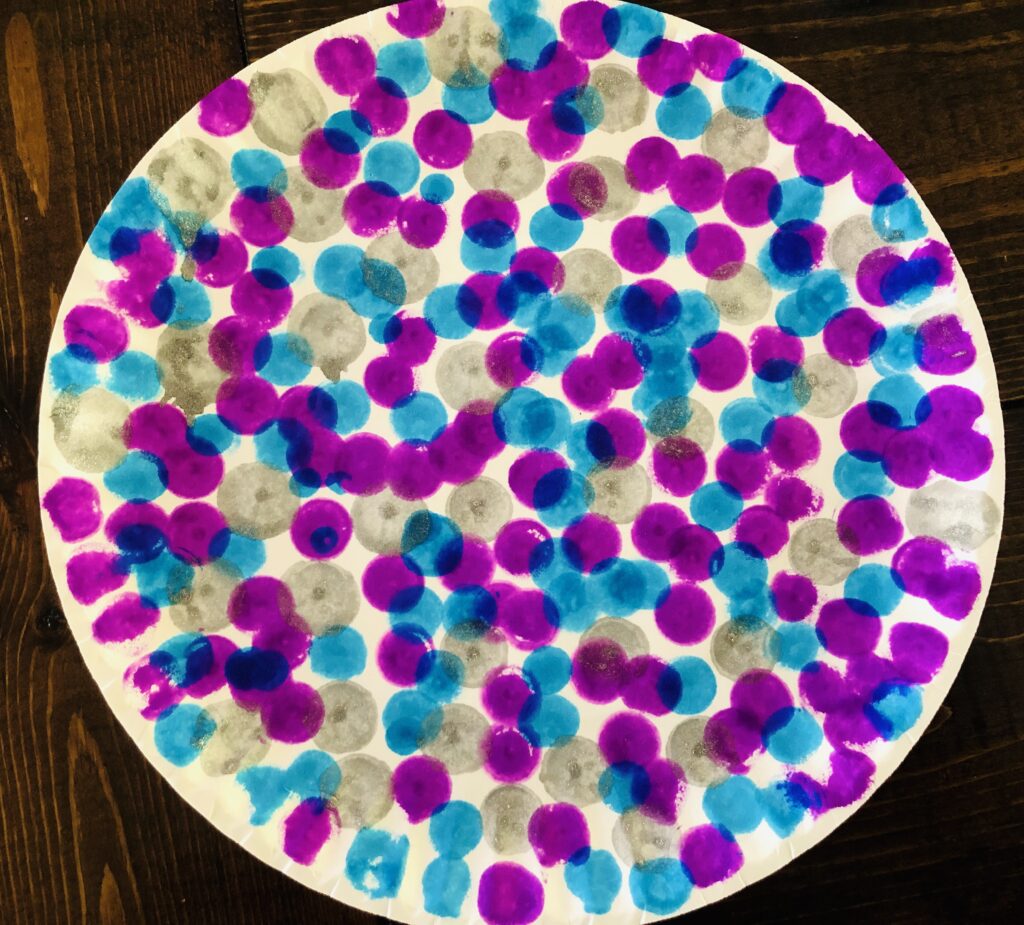 Once the kids are done using the dot markers to color the paper plates, it is time to create the snowflake. You will do this by folding the paper plate in half three times.
It will look like a little pizza slice when you are done folding. Then you can begin making cuts around the folding paper plate to create a snowflake design.
Cutting Paper Plate Snowflakes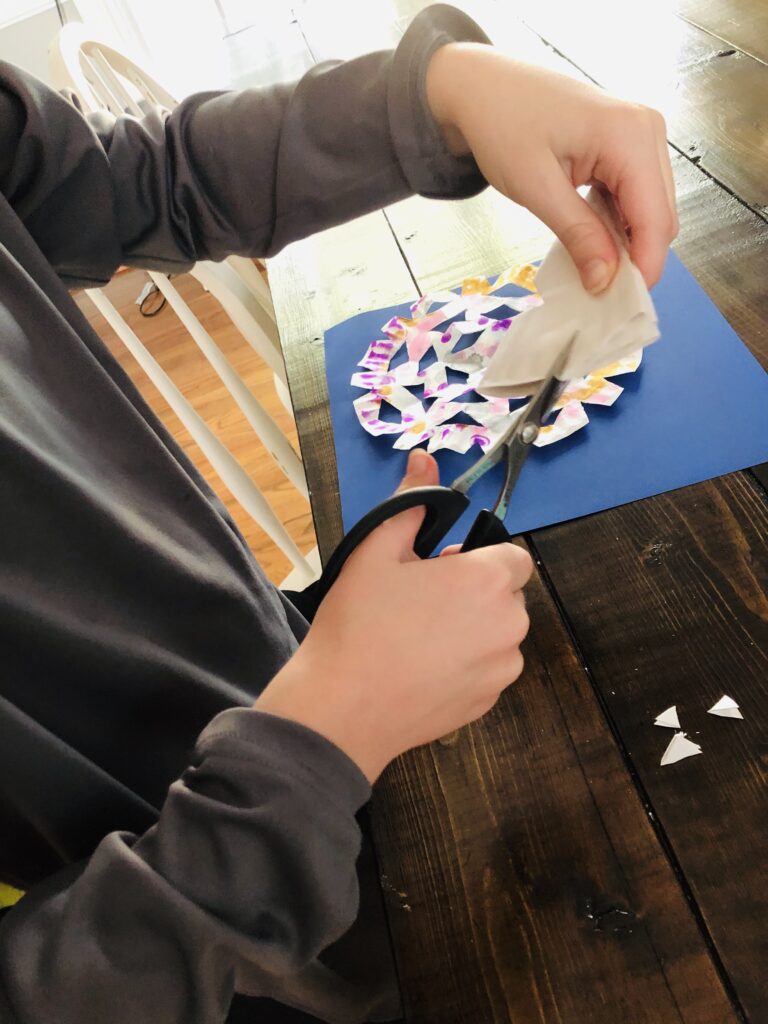 My son is 10 years old. He was able to do his own cutting. I handled the cutting for my 5 year old. It really just depends on the child.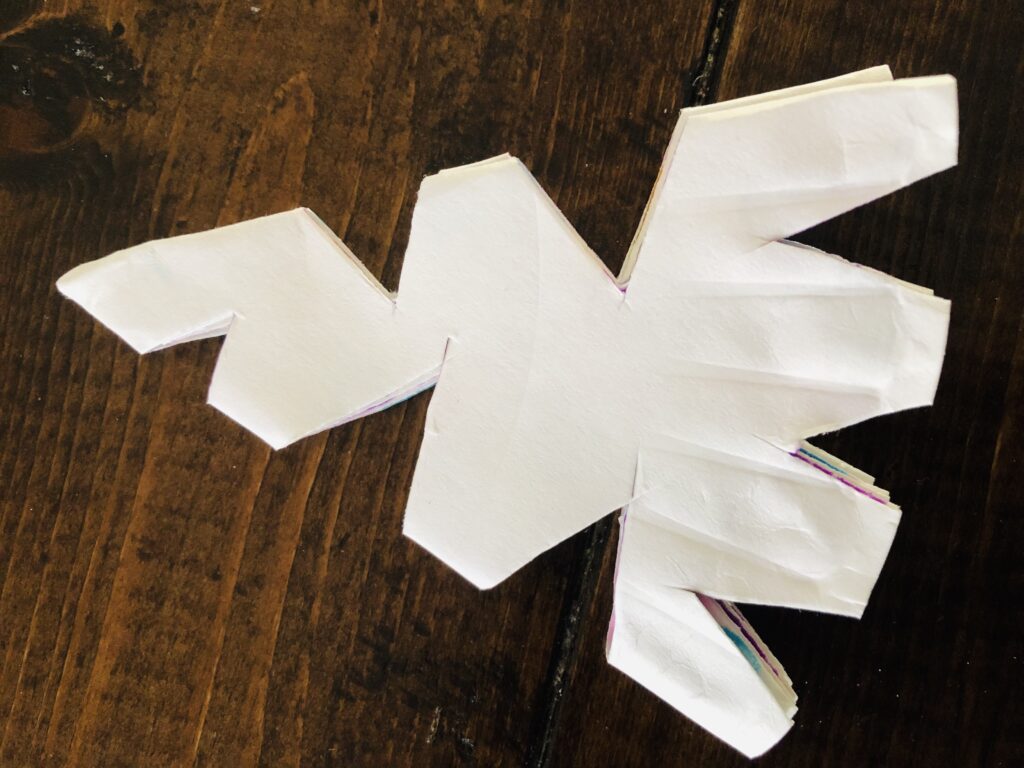 I did triangle cuts on most of them but then I started adding in a few hearts. Those ended up being our favorites! You may have done this technique as a kid. It is really fun and addicting.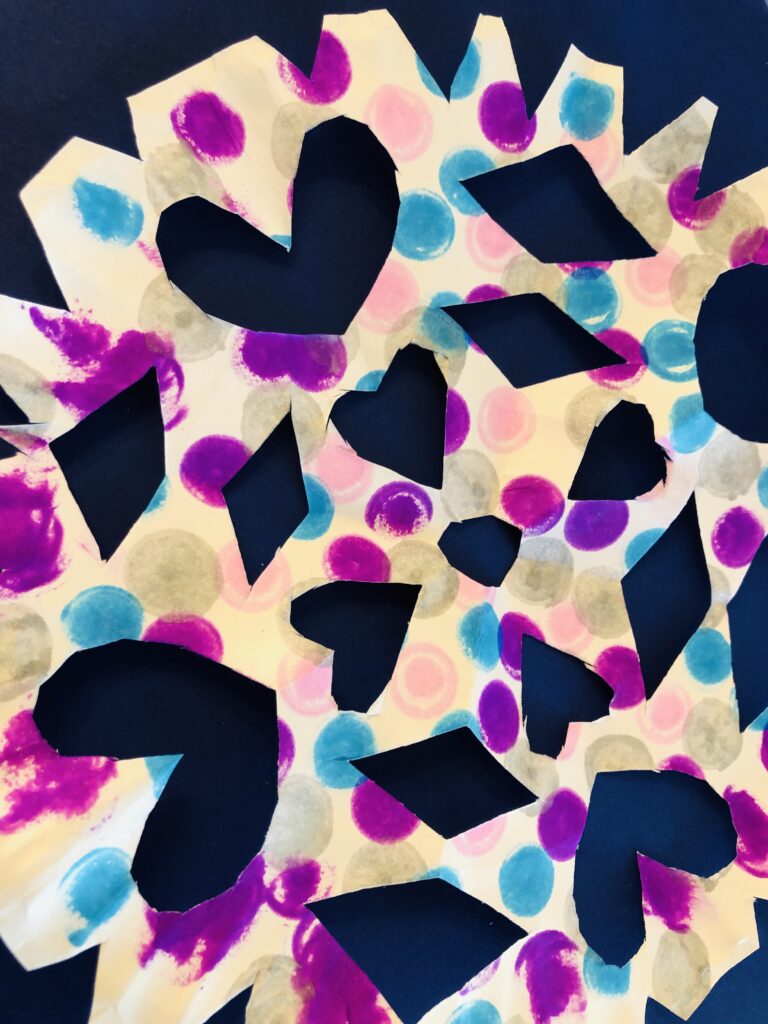 You could really use any art supply to create these Paper Plate Snowflakes. I love how the Dot Markers turned out but Kwik Stix Paint, markers or crayons would also work. Kids will just love designing their own paper plate for this creation.
We will be sharing more winter crafts this week from our Winter Break crafting session. You can also check out our Snowflake Paper Plate Wreath Craft or Penguin Snack Craft if you are looking for more crafty ideas this winter.