We just kicked off our first week of the second annual DIY Summer Camp. Our theme this week is butterflies. It has been so much fun already! This year we have a weekly schedule for our themed weeks. On Make It Monday we did a lot of fun crafts. Our favorite ended up being Paper Plate Butterflies! We created these with Neon Dot Markers I found at Michael's last week!
This post does include affiliate links. That means I could earn a tiny portion of any sale that is made through clicking on any of these products with no additional cost to you. All support is greatly appreciated!
Paper Plate Crafts are the best!
I am a huge fan of paper plate crafts! They are such a cheap craft supply plus they are amazingly versatile. I have seen everything from crowns to rainbows to jellyfish made from these things.
One of our favorites is to make paper plate wreaths for every occasion. It is a fun and easy way to celebrate the holidays. The kids can hang their little wreaths on their bedroom doors.
Using Dot Markers
Dot Markers are definitely a staple for preschool art. They are chunky and easy to hold in their little hands. It is easy to make colorful pieces of art with just these markers and a piece of paper. You can also find lots of fun printable worksheets online to use these markers to help with fine motor skills and alphabet recognition.
When I saw these Neon Dot Markers at Michael's, I knew I had to have them! Plus how could I not resist when I had a 40% off coupon in my hand? They also came in metallic colors. Those will be our next purchase.
Creating Paper Plate Butterflies
We kept our Paper Plate Butterfly Craft really simple. First, I just cut a paper plate in half. Then, we decorated each half with the dot markers. Using the beautiful neon colors was our favorite part of this craft.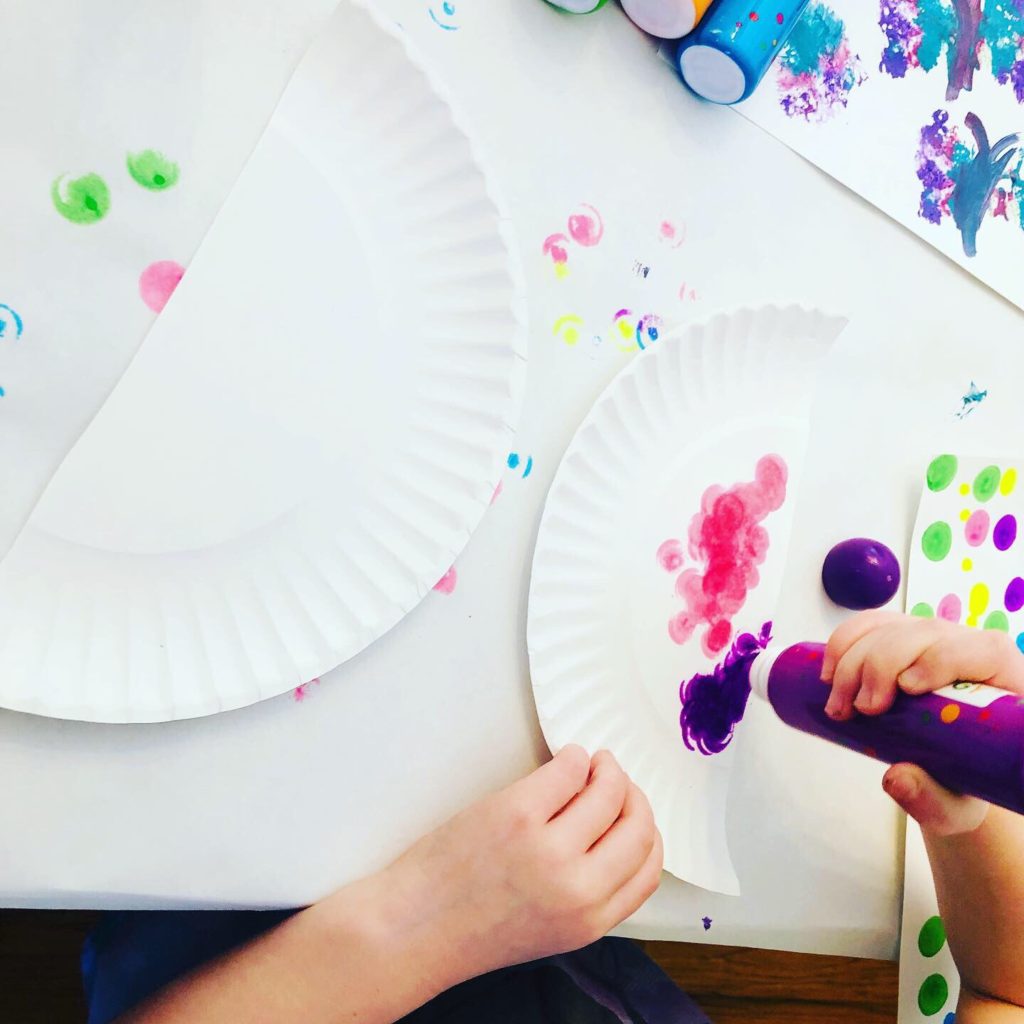 Once we were done designing the paper plate butterfly wings, we were ready to glue them together. I just used Elmer's School Glue to attach the two pieces together.
Once the glue is applied, hold it together for several seconds. I let the glue dry before proceeding to the next step. Once the glue is dry, you will glue a popsicle stick in the middle of the two pieces.
The next step is pretty fun too! We used a googly eye sticker set to help make our butterfly faces. It was something I had found in the Target Dollar Spot around Valentine's Day. It came with cute eyelashes and glasses. Then, we drew on smiley faces with a black marker.
Then we used a couple of pipe cleaners for the antennae. I was able to cut pieces of the pipe cleaner with scissors. Then we curled the ends and used our school glue to adhere those to the popsicle stick.
I was actually surprised by how cute these turned out! It is such a simple craft. I think the faces really make it fun plus all the cheerful and bright colors.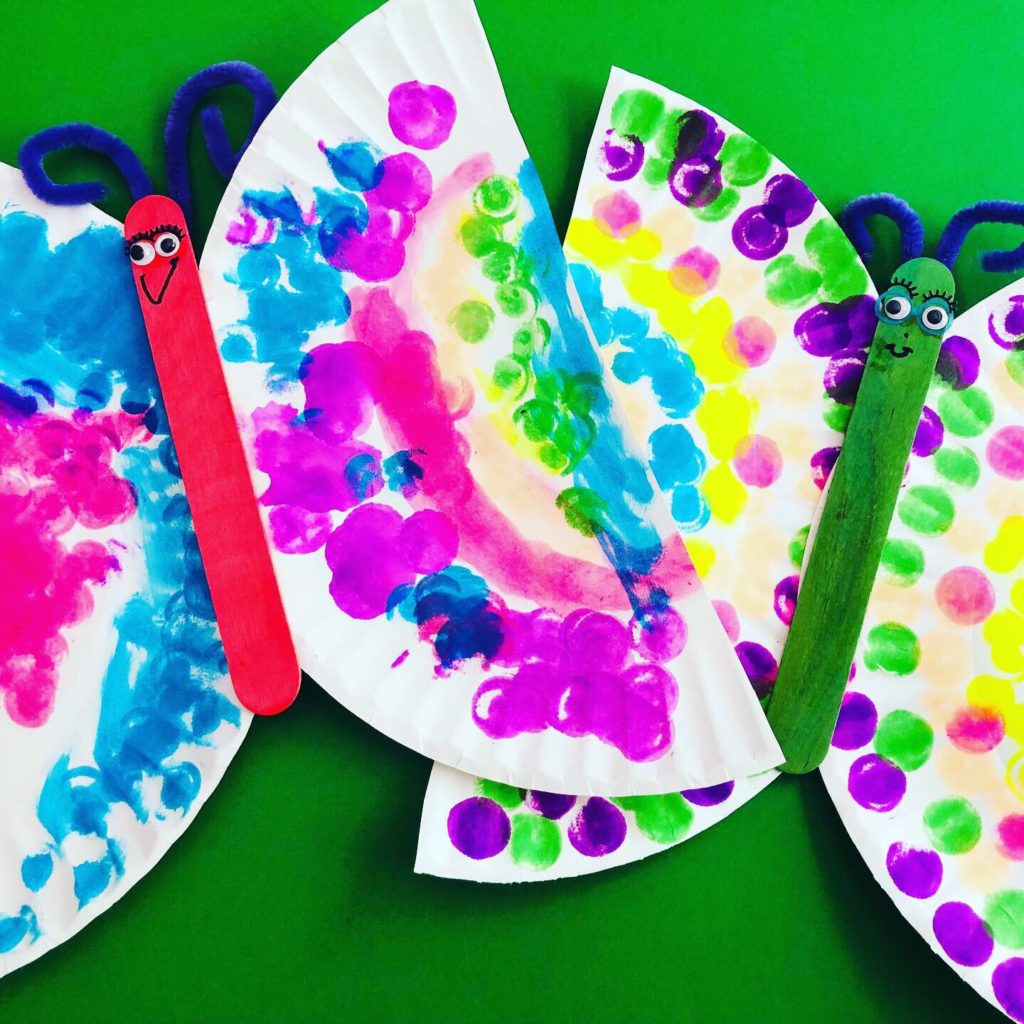 I am so glad we chose to do Butterfly Week this year! It has been a really fun theme. We are growing our own butterflies, making crafts, decorating cookies, and visiting a natural butterfly habitat this week. I'll be sure to share all the details with you once the week is over!