You didn't think we would let Easter get by without a simple Paper Plate Easter Wreath Craft did you? I honestly don't get a lot of crafting time in this time of year since we are super busy celebrating birthdays. That is why I love crafts like this so much. They are so simple and mess free!
If you are ever in charge of a class party, this is the craft for you! You can do this easy paper plate wreath craft for any occasion. I did a fall one for Graylie's preschool class party. It was a big hit with the kids and the parents. Plus the teacher was very appreciative of such an easy craft that did not involve lots of glue and messy materials.
This post does include affiliate links. That means I could earn a tiny portion of any sale that is made through clicking on any of these products with no additional cost to you. All support is greatly appreciated!

Paper Plate Craft Supplies
I am always on the lookout for cute foam stickers! They are so easy to use plus they are great for fine motor skills. It's really the perfect craft supply for preschoolers.
We have recently started using Kwik Stix Paint Markers for our paper plate crafts. In the past we have also just used crayons and markers. The paint markers are awesome! They go on so smooth and have really vibrant colors. It is the look of paint but it is completely dry in 90 seconds.
Here is a list of supplies you will need for this paper plate craft:
paper plates
Kwik Stix Paint (crayons or markers can also be used)
Ribbon
Scissors and/or hole punch
Setting Up the Paper Plate Craft
Once I have all the supplies, I like to set everything up in this divided tray I found at Dollar Tree. It was actually a fun activity to just sort the foam stickers into the tray. Then we added the paint sticks.
This tray is amazing for all kinds of craft projects. We have used it for cloud dough play, fine motor activities, and multiple paper plate crafts. It is probably my favorite purchase from Dollar Tree!
Creating the Paper Plate Wreath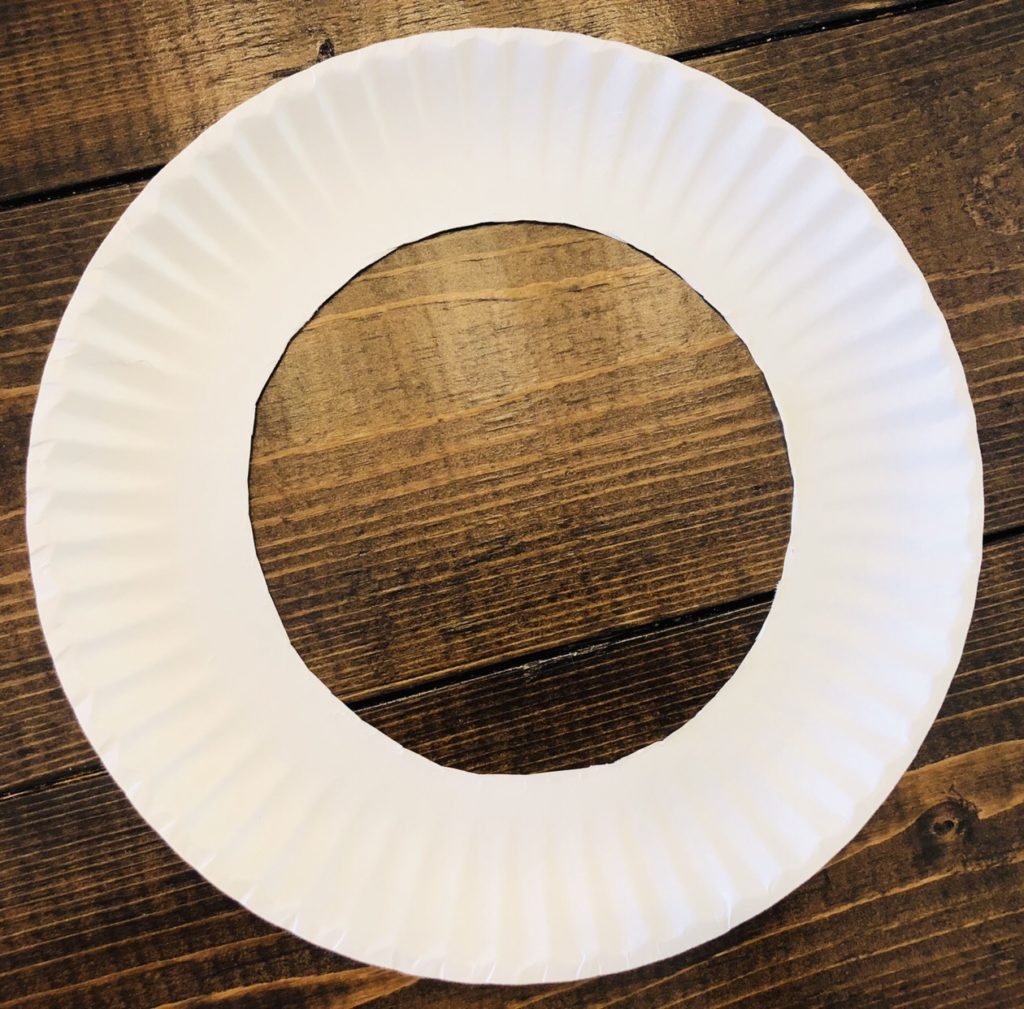 The first step to creating any paper plate wreath is to cut the circle out of the middle. I always do this part myself especially since I have found that precision scissors work best for this. Once that part is complete, I let the kids create the wreath however they want. Most of the time I create one as well.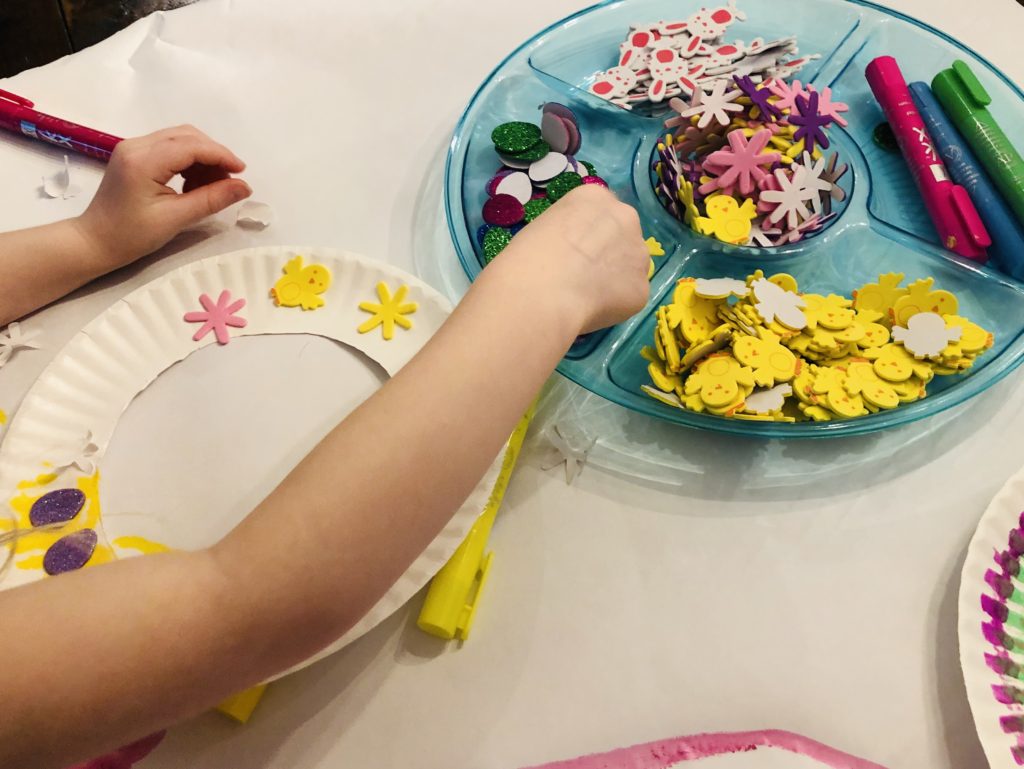 When I am leading the craft at a classroom party, I usually instruct the students to color their wreath first with the materials provided. Then I will pass out the stickers for them to use. It seems to go smoother this way when there are a lot of kids at one table.
Once they are done creating their wreaths, I will add a piece of ribbon so they can hang it up. I use a hole punch to create two holes in the top of the paper plate. You could also use the precision scissors for this part. These scissors are super sharp so be sure sure to keep them out of the reach of children.
These wreaths are so fun to create and make adorable decorations for any holiday! My daughter loves to hang hers on the bedroom door. It is a simple way for them to help decorate. If you are looking for an easy craft to do this Easter, I hope you will give this a try!