We had a very busy weekend celebrating Graylie's 5th birthday! We knew we wanted to have a Unicorn Art Party this year. I would have loved to create her party at home. I was just overwhelmed by the thought of 15 kids (mostly preschoolers) doing art in our dining room. Plus we spend most of the morning at the soccer field so there just wasn't a lot of time to prepare. My friend Erin threw an amazing Rainbow Art Party that I am hoping to create for her in a few years.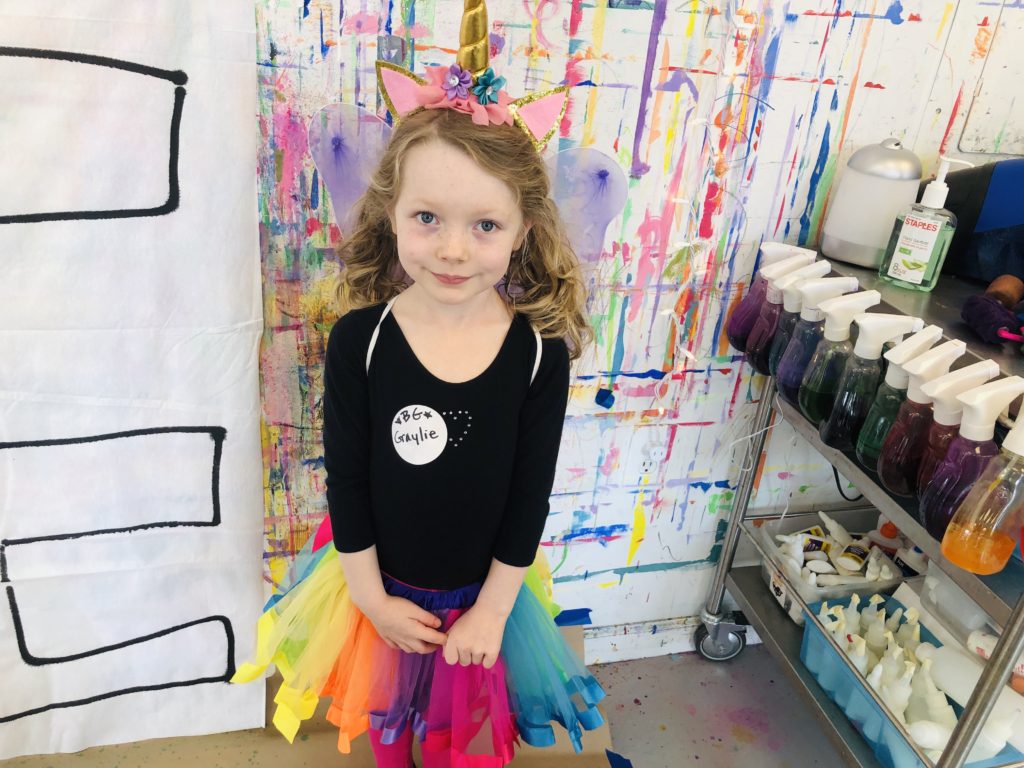 So this year we decided to have our celebration at an art studio! You know how much we love art and color so Small Hands Big Art was the perfect venue for our art party. We are very fortunate that Graylie has such a sweet preschool class and all the kids are very close. We just had to invite them all!
Art Studio Party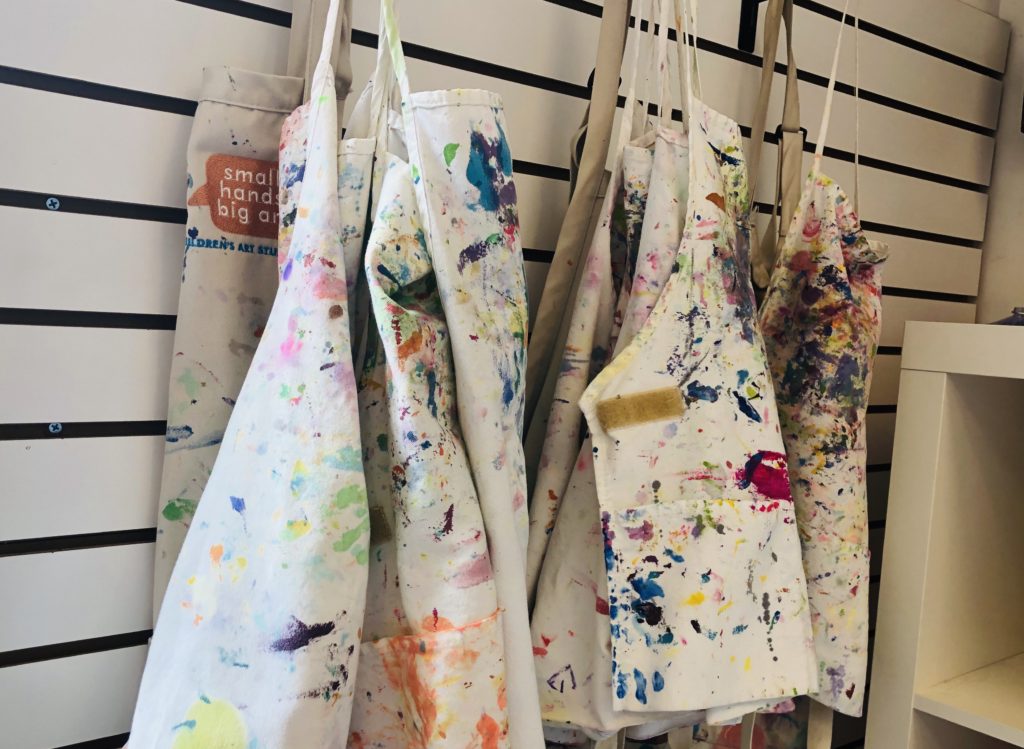 The best part about this party was I really did not have to do anything! We brought the balloons, cake, plates, and drinks. They took those from us at the door and set it all up. The parents were even able to drop off so they could run an errand while we had a blast making art.
While everyone was arriving, the children started decorating this amazing banner with Graylie's name on it. They were able to draw and decorate it however they wanted. Once they were done drawing and writing, they were able to use some paint rollers with fun glittery paint on it!
Once they were finished creating that awesome banner, they moved to the art tables. The tables were already set up with paints and canvases for the kids to do their project. The instructor led them in a drawing activity but didn't tell them what they were making. They had so much fun trying to guess what it was throughout the process!
Magical Unicorn Drawings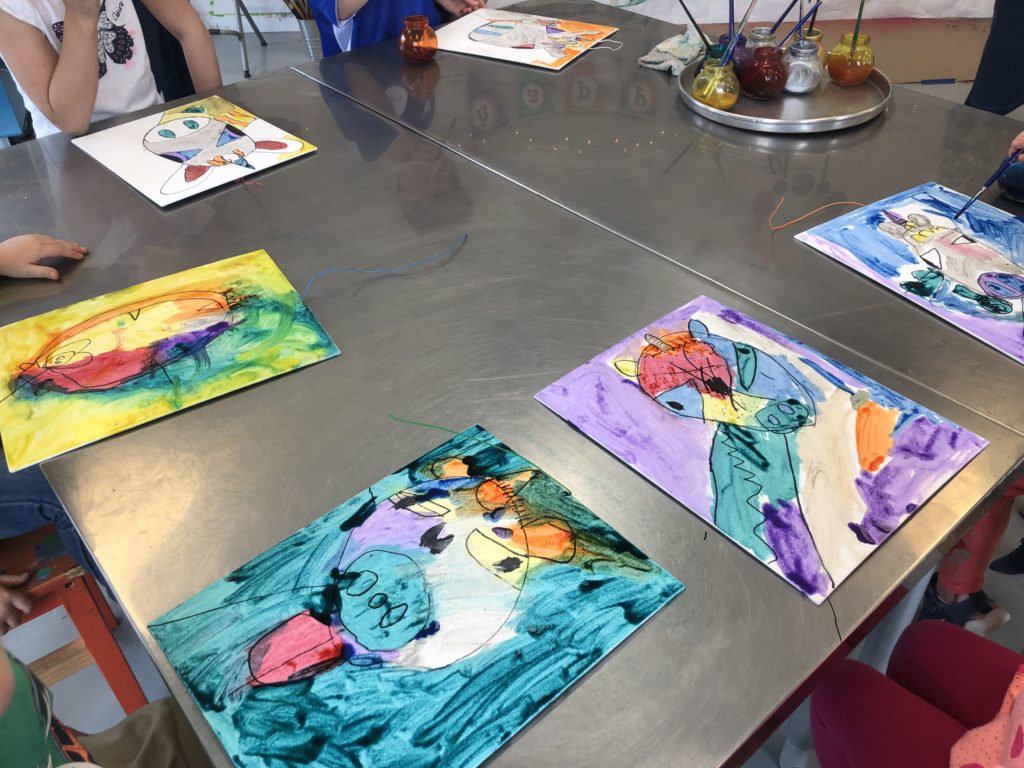 They didn't realize they were drawing a unicorn until the very end when she had them add the horn. It was super cute! Then they rotated paint colors around to color in their creations.
Once they were done painting, they brought out "magical unicorn bling" to use on their paintings. They had sparkly glue to use to adhere those to their paintings. The kids did an amazing job and were really into their artwork.
Art Party Favors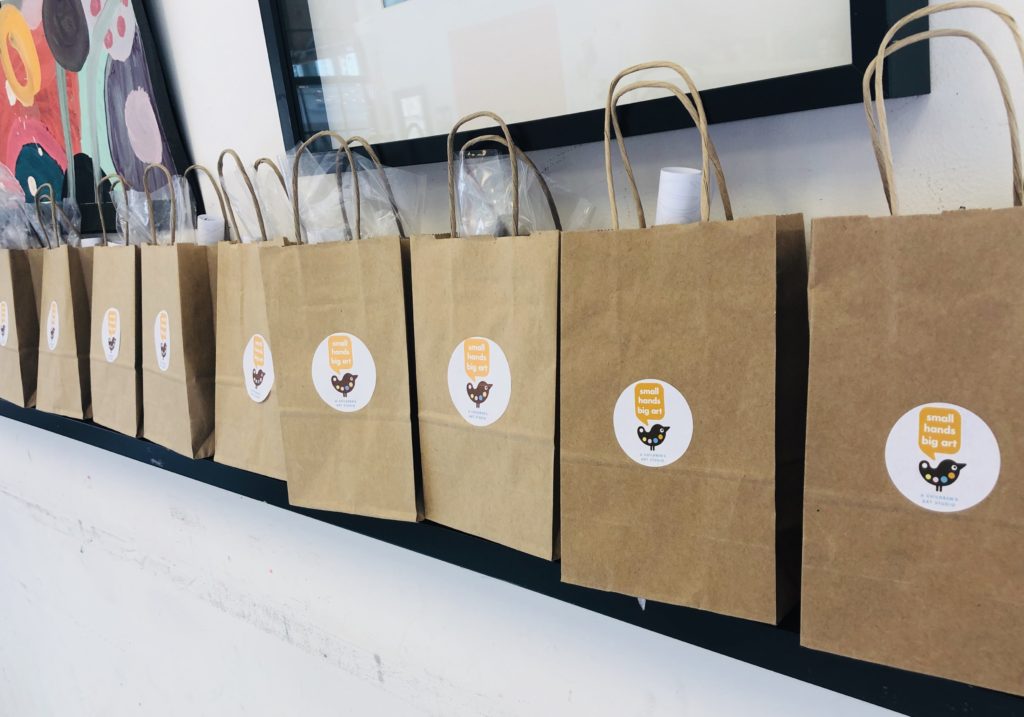 I told you how easy this party was for me! The party favors were even included. I usually enjoy putting together party favors but it was nice to have it done for me. Don't worry….my son's birthday is just around the corner so I'll get my chance at party favor bags this year! 🙂
Originally I was a little worried about what would be in the party bags but they were awesome! They included a coloring sheet, colored pencils, paint, drawing book, wooden activity, and a coupon for a free class at their studio. My kids were thrilled with this. I also heard from other parents that they were happy with this as well.
More Art Party Ideas
I was thrilled with our experience at Small Hands Big Art! That may not be the way you want to go though or you may not have an awesome art studio nearby. Here are some more ideas for a DIY Art Party that might help.
This post does include affiliate links. That means I could earn a tiny portion of any sale that is made through clicking on any of these products with no additional cost to you. All support is greatly appreciated!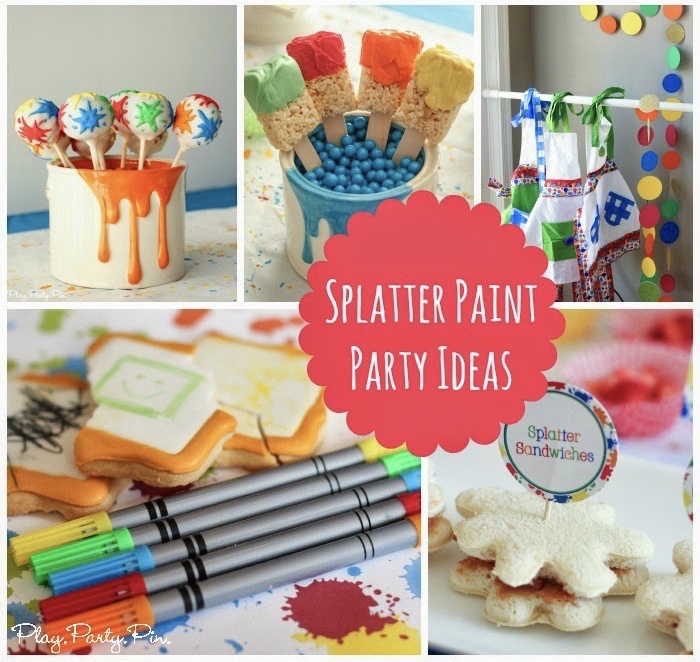 There are so many fun ideas if you are considering an art party! It is really the perfect party theme for all ages. Here are a few more ideas and party craft ideas in case you need them!
If you are looking for some party favor ideas, be sure to check out these ideas!
https://www.glitteronadime.com/2018/11/09/magical-gift-ideas-for-your-unicorn-lover/