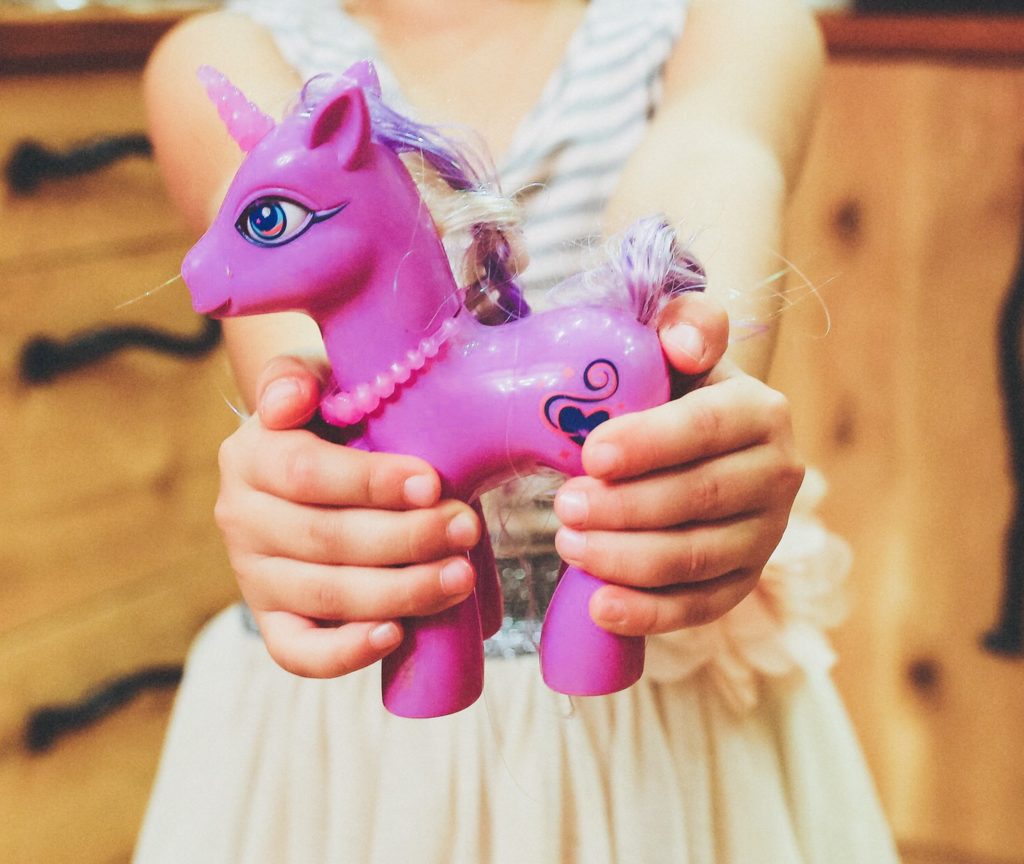 Do you know someone who loves unicorns? My daughter is obsessed with them especially if they are bright and sparkly! Since the holidays are coming up, I have been looking for some cute ideas for gifts and stocking stuffers. There are so many fun products out there that it makes it hard to decide. I'm going to share some of my favorites with you in case you are looking for ideas too!
This post does include affiliate links. That means I could earn a tiny portion of any sale that is made through clicking on any of these products with no additional cost to you. All support is greatly appreciated!
I would have loved this adorable stationary set when I was a little girl. Let's be honest, I would love it now too! The case is bright and cheerful and comes with 2 keychains, pencil sharpener, erasers, and name labels. This would be such a fun gift!
This may be the most magical gift idea of all! Kids love to play in tents and this one is so beautiful. It even comes with an adorable unicorn headband.
This interactive unicorn will be a huge hit with the little ones! Twinkle has a light up-horn that changes color and can walk, move her head, and flap her wings.
My kids love stuffed animals! My daughter is obsessed with little animals in these purse-like carriers. Every time we walk into a CVS store she has to go and find them. This is definitely on her Christmas list!
You know we love to craft around here! This particular kit is a little too advanced for Graylie but it is so cute. It is recommended for ages 7 and up.
The kit includes all the colorful supplies to make a unicorn headband, sew an adorable stuffie, make a magical necklace, create rainbow garland, and design a magical unicorn tail.
This kit would be an amazing addition to our Princess Fairy Garden!
Fairy Gardens are a fun activity to do together and this set is beautiful and fun for all ages.

I am in love with all the fun books in the "Groovicorn" series! They are great quality board books full of bright and cheerful pages.

This adorable Unicorn Coloring Book would make an awesome stocking stuffer!
I'm excited to get this one just so we can color in it together! I'm also thinking we need this Unicorn Activity Book too.
Board games make excellent gifts for kids!
This Unicorn Surprise Board Game comes with an Interactive Magical Unicorn. Players compete to collect as many Unicorn gems as possible before the smiling sun sets. Unicorn Surprise is recommended for kids ages 7 and up so we'll have to wait on this one too.
I could definitely keep going! Please let me know if you find any must have unicorn items suitable for preschoolers. I am a little late getting started on my Christmas shopping this year. Amazon makes it super easy though as long as you don't wait too long. Things start going out of stock and I start to panic.