We may be a little obsessed with paper plate wreaths! We had so much fun with our Fall Leaves and Halloween Wreaths that I knew we just had to do a Paper Plate Christmas Wreath Craft. This craft is perfect for classroom parties. I volunteered to do the craft for Graylie's preschool party during the fall and it was definitely a hit. Plus the teacher was so appreciative of a simple and mess free craft activity for her class.
The first and most important step in this craft is finding cute foam stickers! I found these Christmas themed foam stickers at my local Michael's store. I can usually find some cute ones at Dollar Tree but I fell in love with these. I love the whimsical look of the characters and some of them are even glittery!
I love it when we can add glitter and make our projects sparkly! It is an even bigger win if we can do it without a lot of mess. The only other supplies needed for this craft are cheap paper plates, crayons, and ribbon. You probably already have all of these items around the house.
I sorted out the stickers in a small divided tray we found at Dollar Tree.This tray is so perfect for craft projects. I couldn't believe how many foam stickers were included in this pack. We have been crafting for a couple of days with these.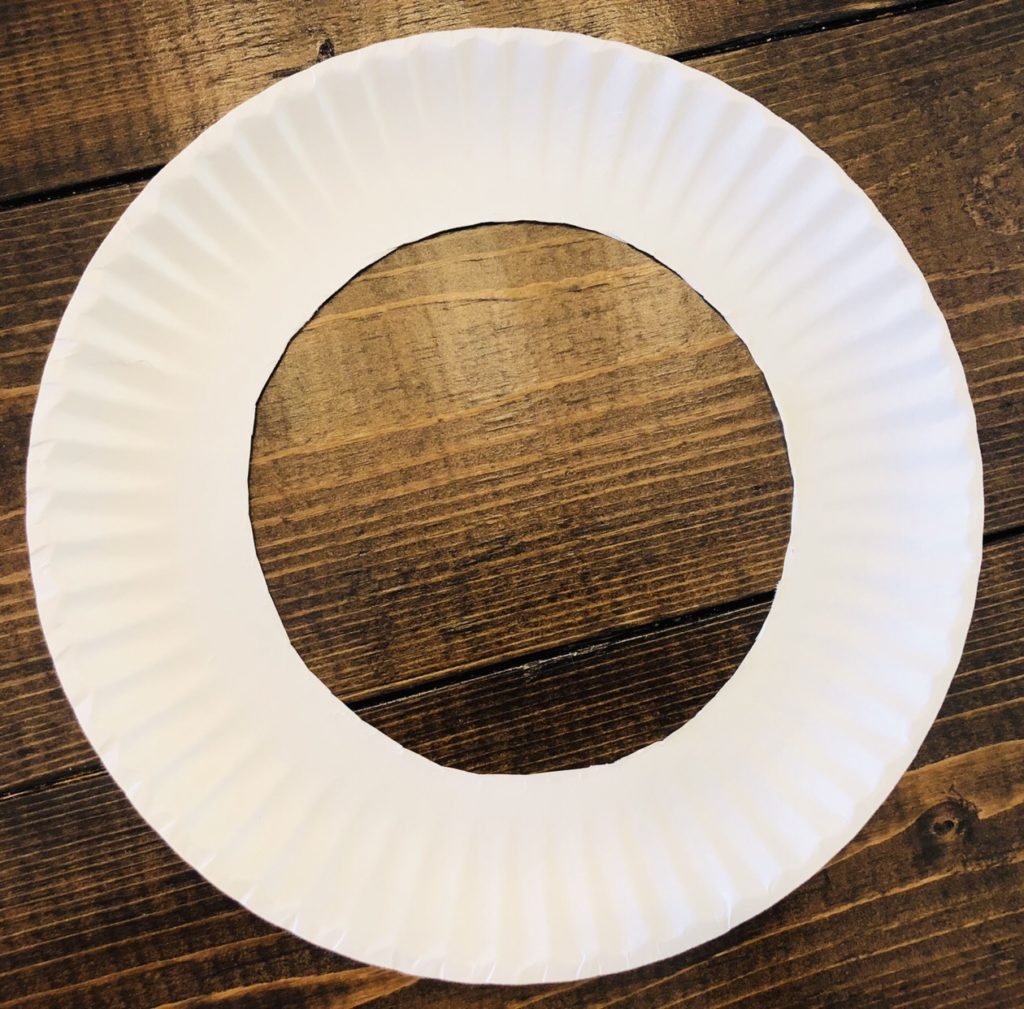 Once I had the supplies organized, I cut the circles out of our paper plates. This is definitely a step that an adult should do unless you are working with older children. When I did this craft with the preschool class, I brought them in already pre-cut.
When I had the plates ready, we colored them with crayons. After we were done coloring, we added the foam stickers to the plate. Then, I punched two holes near the top of the plate to tie a bow with ribbon. I left a loop of ribbon in the back so it can be hung.
This is a really simple craft and lots of fun to do together. Graylie also loves to decorate the circles that are cut from the inside of the plates. She had a great idea that I'll share later this week on what to do with those for Christmas!
This post does include affiliate links. That means I could earn a tiny portion of any sale that is made through clicking on any of these products with no additional cost to you. All support is greatly appreciated!