Preschoolers love art supplies! We go through paper, markers, stickers and crayons so fast. So when Graylie was invited to her friend's birthday party last weekend, I was excited to make her a special gift.
I decided it would be fun to make this Dollar Tree Arts and Crafts Gift Basket. Her friend is always drawing and painting pictures for her at school. That is how I knew she was already a little artist.
This post does include affiliate links. That means I could earn a tiny portion of any sale that is made through clicking on any of these products with no additional cost to you. All support is greatly appreciated! 
Creating a Dollar Tree Arts and Crafts Gift Basket
I was able to find so many cute arts and crafts supplies at Dollar Tree! I started with a plastic bin and personalized it using my Cricut Machine. It was really simple to do and I used a free font I found on Cricut Design Space.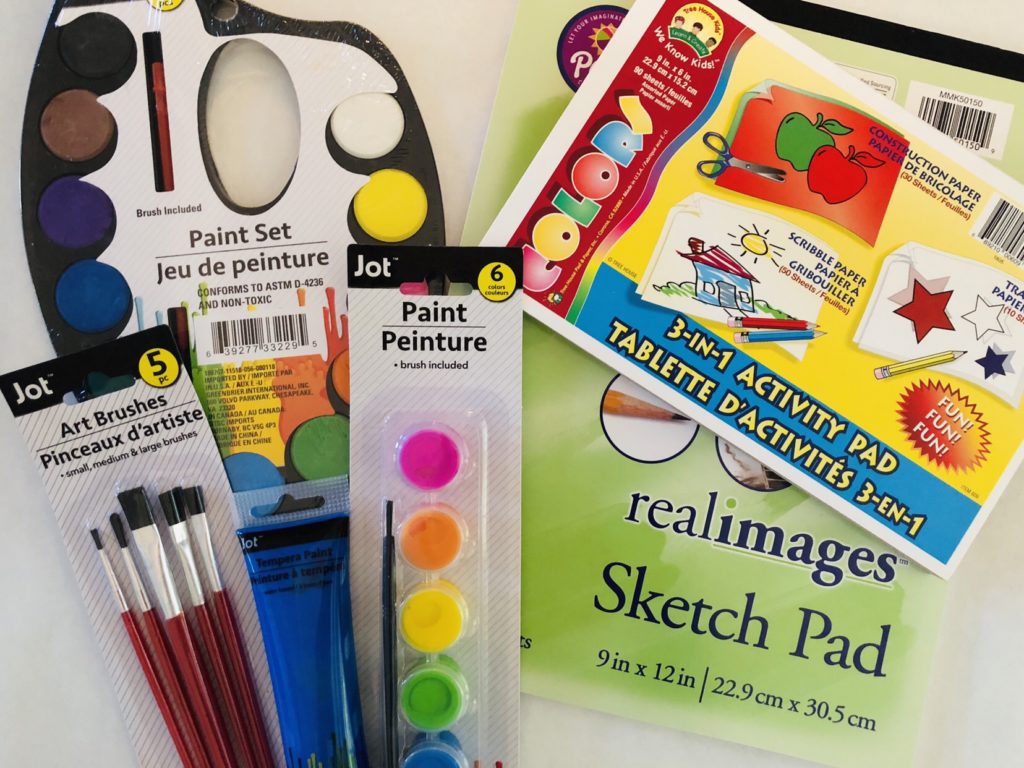 Here are the Arts and Crafts Supplies I found to fill the bin:
A Variety of Paints
Paint Brushes
Construction Paper
Sketch Pad (We go through LOTS of paper!)
Glue Stick
Small Canvas
Foam Stickers
Crayons
School Scissors
Markers
Art Poster
Small Caddy to hold crayons & markers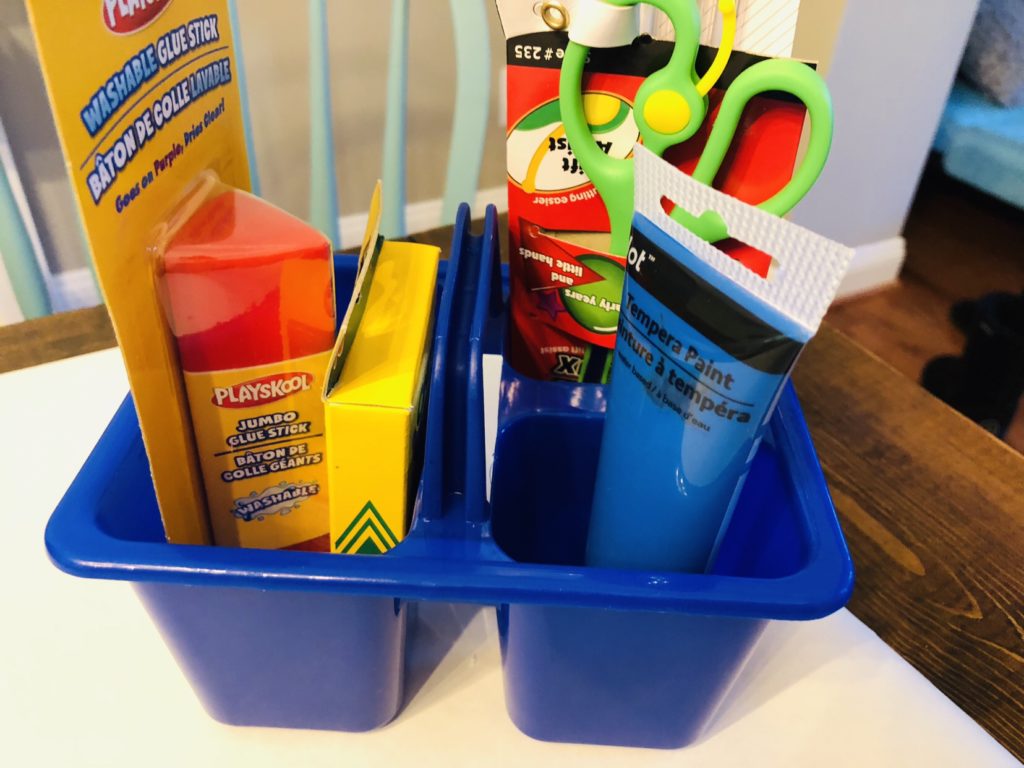 Add a craft store gift card.
I only spent about $15 on the basket of arts and crafts supplies so I decided to add a gift card. I purchased a $10 gift card at Michael's and put it in a DIY Gift Card Holder. The gift card holders are super easy to make! You don't need any tools or cutting machines to make them.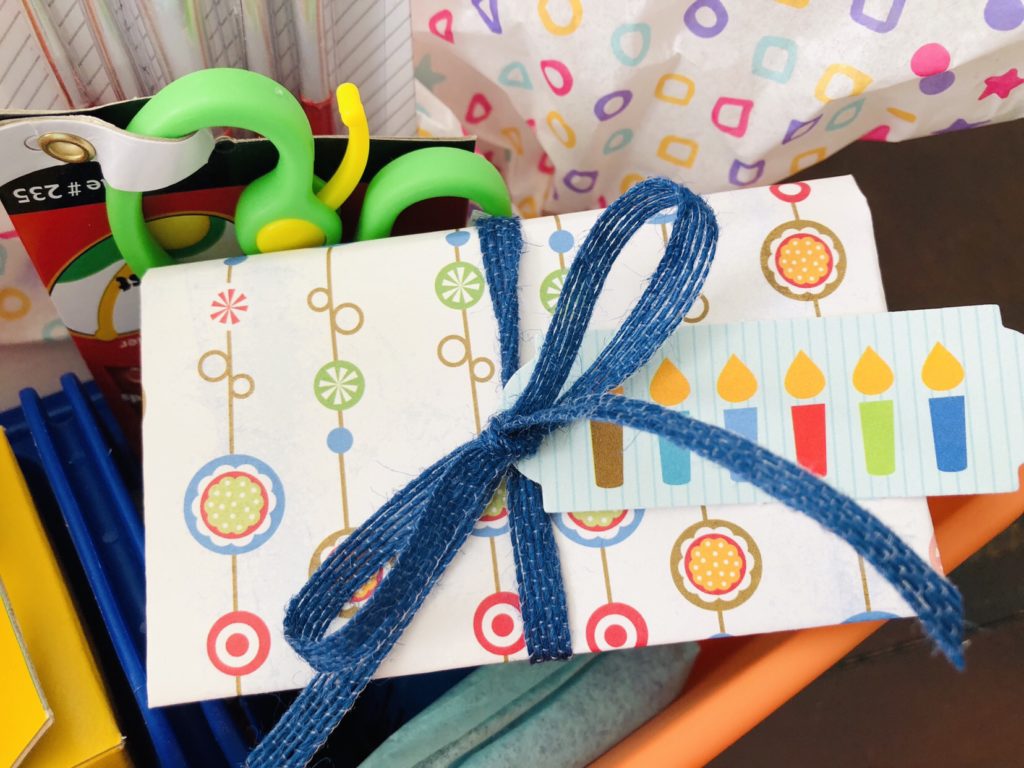 Always use gift wrap supplies from Dollar Tree to stay budget friendly.
I also used gift wrap supplies from Dollar Tree! I love their selection and of course the price is right! I purchased basket filler, cute gift tissue, and shrink wrap. The shrink wrap even came with a pull bow. It was all really easy to put together.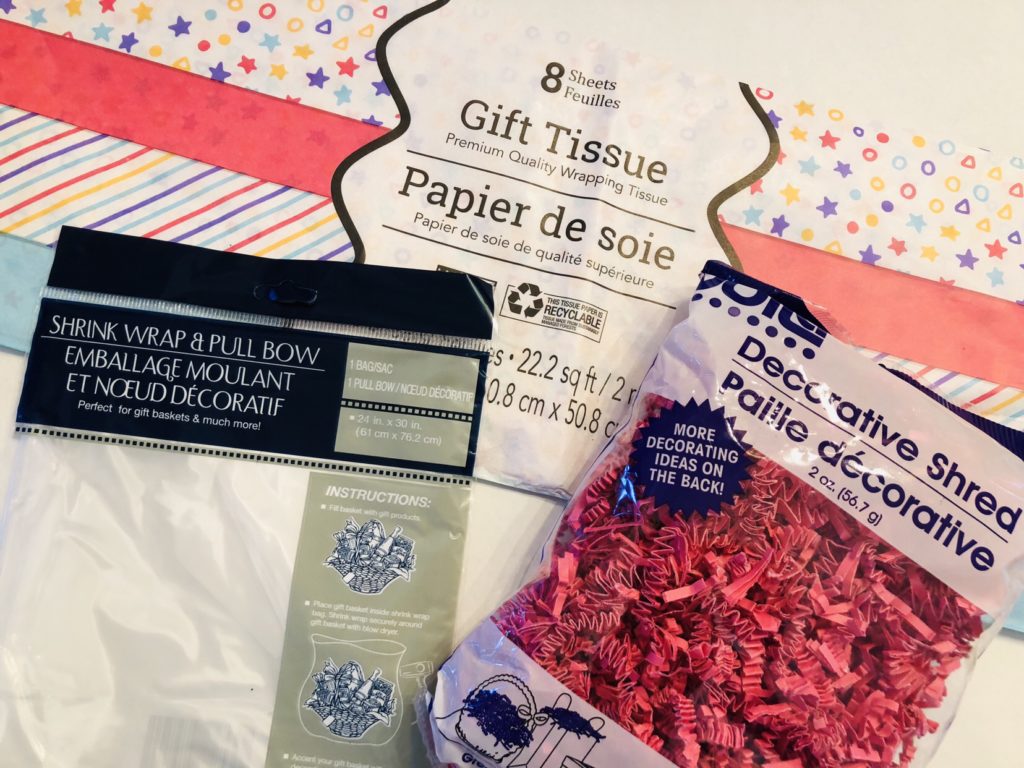 We had a great time putting this gift basket together! I highly recommend a gift like this for the child in your life. These items also make great stocking stuffers.