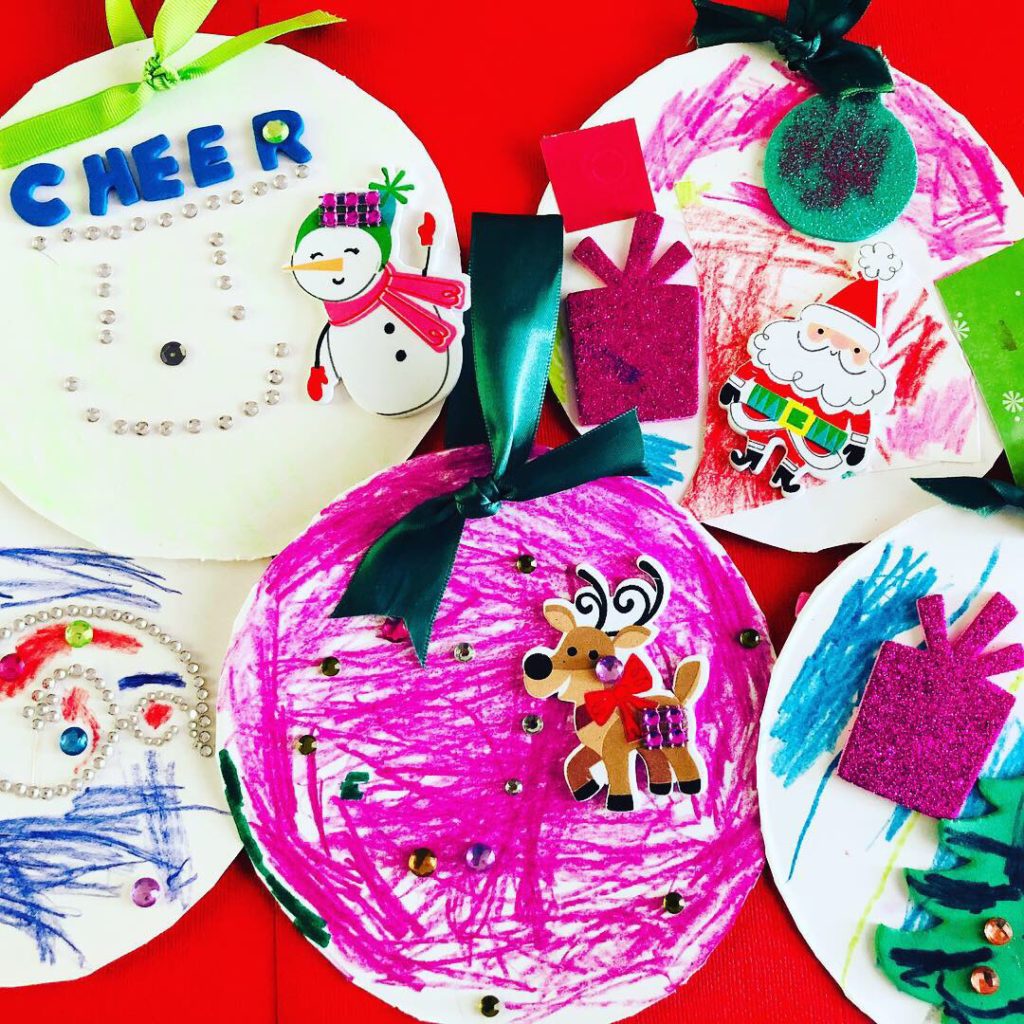 You already know how much we enjoy making paper plate wreaths! Have you ever wondered what happens to the middle of the plate? Earlier this week we made our Paper Plate Christmas Wreaths. 
Use leftover pieces from paper plate crafts to make this simple ornament.
Graylie had the great idea to make ornaments from all of those leftover paper plate circles. It was definitely a proud mama moment. This Paper Ornament Craft is super simple and perfect for preschoolers!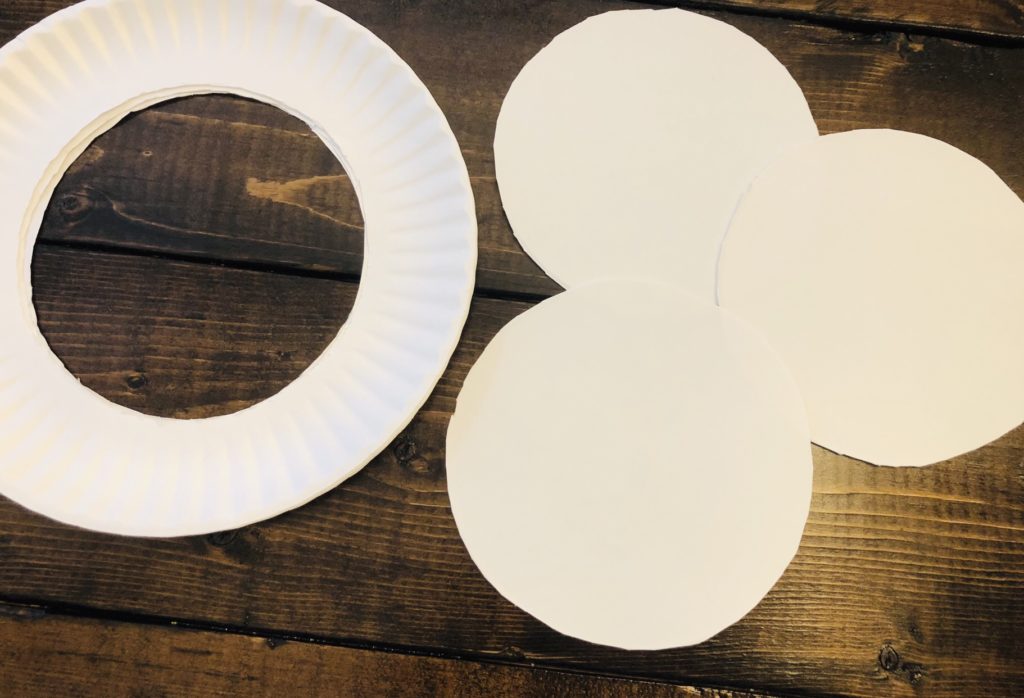 You start this craft with a paper circle. If you aren't doing the wreath craft, any circle will work. Foam circles would be a fun idea too!
You can decorate the circles with stickers, glitter glue, gems, crayons, or markers. I also cut strips of paper for Graylie to practice her cutting skills on.
This craft can also incorporate cutting skills for preschoolers.
Our preschool teacher just sent an email this week encouraging us to let them practice cutting. This was the perfect opportunity for us to get in some scissor practice.
We also used those fun foam stickers from our wreath craft. I am currently addicted to foam stickers. They are so perfect for little hands and kids love to decorate with them.
For our ornaments, the kids did some coloring on them first. Then they added the foam stickers, paper squares, and some rhinestone gem stickers I had in my stash.
Use any crafting materials on hand to decorate this easy ornament craft for preschoolers.
Once they were finished decorating the circle, I punched a hole in the top. I used ribbon to tie a big loop so they can be hung on the tree.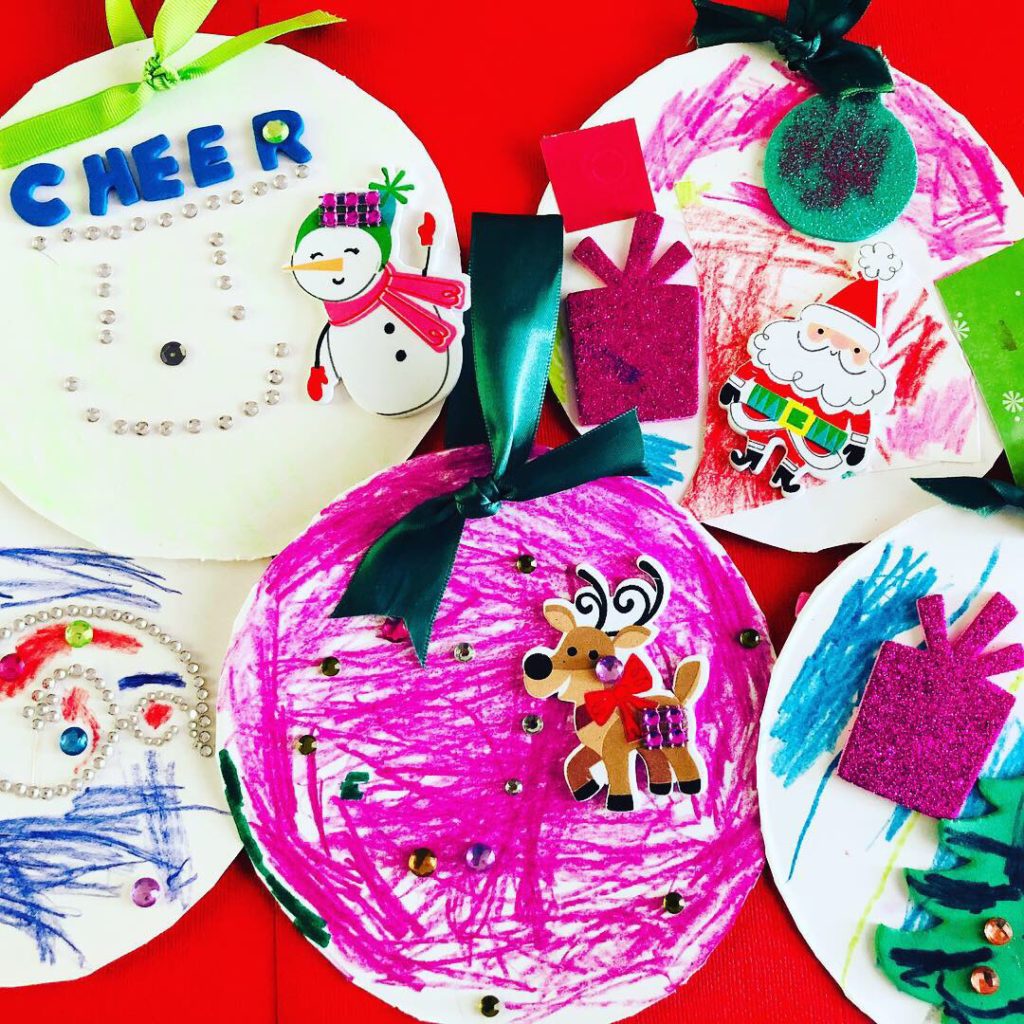 This was such a fun and easy craft! I'm thinking this might be the craft we do for the preschool holiday party. The kids were so proud of their art and want to share them with their grandparents.
This post does include affiliate links. That means I could earn a tiny portion of any sale that is made through clicking on any of these products with no additional cost to you. All support is greatly appreciated!