It's that time of year when we have little plastic eggs all over the house! My daughter has been obsessed with them since she was a toddler. She loves opening them up to see what kind of surprises she might find. So it is no surprise to me that she loved this Easter Egg Suprise School Lunch that I cooked up for her this week!
This post does include affiliate links. That means I could earn a tiny portion of any sale that is made through clicking on any of these products with no additional cost to you. All support is greatly appreciated!

I actually found this idea from Weelicious. I am a big fan of her recipe books. She has great ideas for feeding kids in a fun and healthy way! She even has a recipe book specifically for lunches that is amazing.
I have been planning to do this Easter Egg Surprise Lunch for a while now. I had picked up some plastic containers, eggs and holiday napkins a few weeks ago. This would look really cute with Easter grass but I didn't think the teachers would appreciate that if it escaped from the container.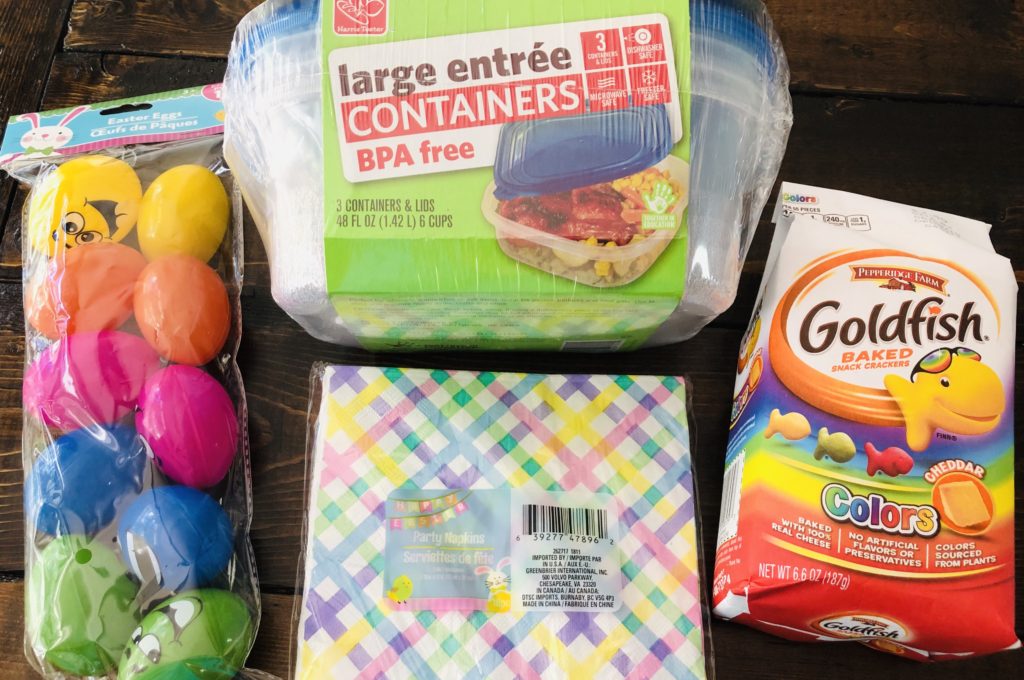 Earlier this week I gathered all my supplies and made sure I picked up the fruits and veggies during my weekly grocery shopping trip to ALDI. I didn't want the kids to suspect anything so I had hidden the supplies. The tricky part was trying to assemble this lunch box without them seeing me. Somehow I actually pulled it off!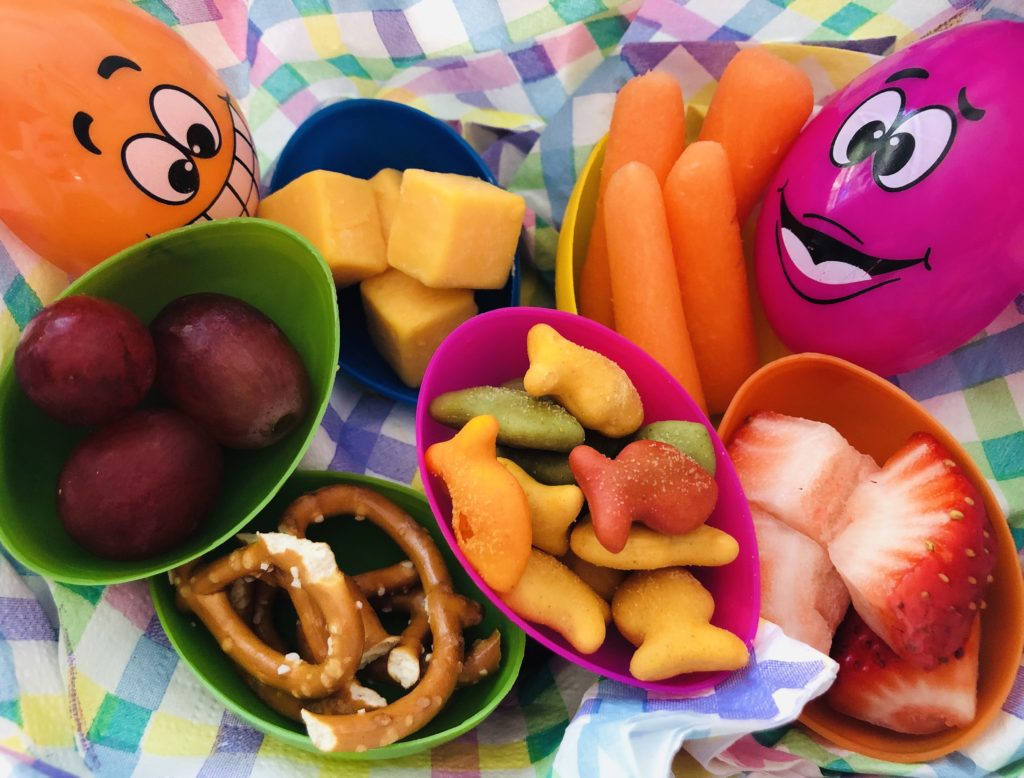 I did this Easter Egg Surprise School Lunch for both my daughter and son. My daughter is in preschool so this was plenty of lunch for her. I did add a couple of things to my son's lunch since he is a growing 10 year old boy with a big appetite!
For this lunch surprise, you can use a variety of food items. I tried to pick some of their favorites since I wanted it to be super fun! I used grapes, goldfish, strawberries, pretzel pieces, carrots and cheese cubes.
Here is a full list of ideas you can use to fill your eggs:
Berries
Cheese Cubes
Pepperoni Pieces
Deli Meat
Cooked Pasta
Goldfish Crackers
Grapes
Cucumber Slices
Carrots
Raisins
Nuts
Teddy Grahams
Annie's Bunny Crackers (I meant to do this!)
Cherry Tomatoes
Crackers
Cooked Pasta
Orange Slices
Animal Crackers
Fruit Snacks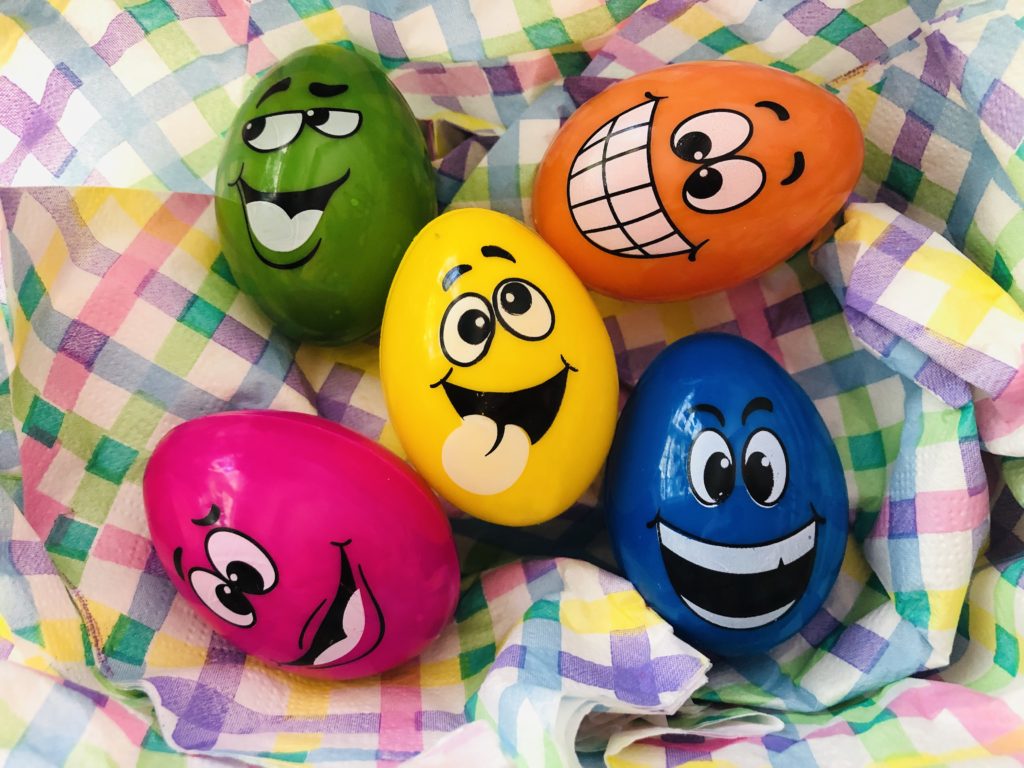 I was thrilled to find these fun plastic eggs at Dollar Tree! I hope it brought a smile to their little faces when they opened up their lunch to see these goofy faced eggs looking back at them. They were so surprised by this fun lunch and Graylie keeps asking if I will do it every day. I had to tell her it is a very special lunch. I may have to sneak it in one more time next week since she enjoyed it so much.
If you have a school aged child, adding some printable lunchbox notes would even take this idea to the next level. I just had to replace my printer so I didn't get to add these this time. My son loves jokes so I know this would be a huge hit! I'll be printing the Easter Lunchbox Jokes I found from Artsy Fartsy Mama for him next year.
I had so much fun creating this lunch for them! I hope this is one of those things they will remember. Creating great memories is so important to me. It's not about spending a ton of money. You can easily create fun and lasting memories for your child with easy and inexpensive ideas. I hope that is what you find here!