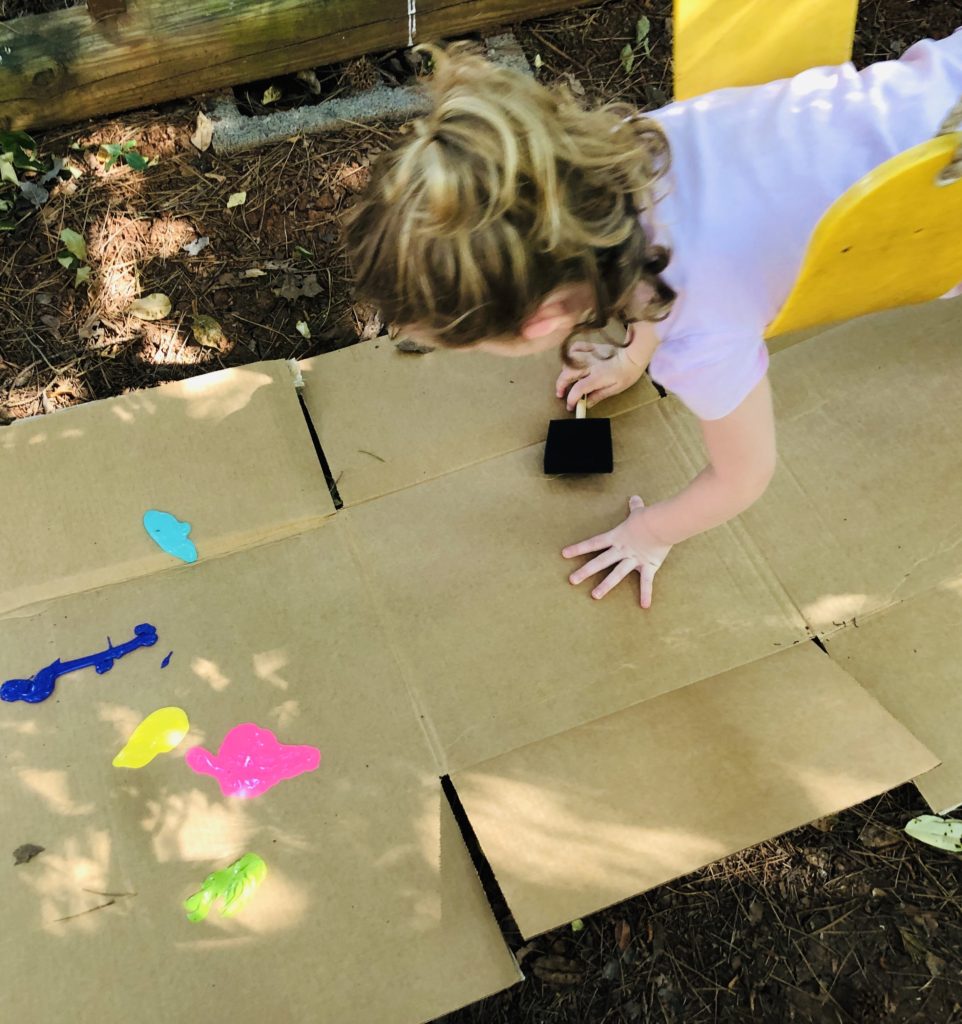 My daughter loves to swing. It is her favorite thing to do outside. She also loves to paint. When I saw this Swing Painting Activity from Homegrown Friends, I knew we had to try it this summer! It combines two of her favorite activities. Swing Painting is super fun and the perfect summer activity for kids of all ages.
Summer Fun Activities for Kids
Wondering how to keep the kids occupied all summer long? See our list of Summer Activities for Kids of All Ages!
We have partnered with some savvy blogging Moms and Grandmas to bring you a collection of summer fun ideas to do with kids of all ages from Pre K up to those precious teens. Be sure to scroll all the way down for even more ideas!
Swing Painting Process Art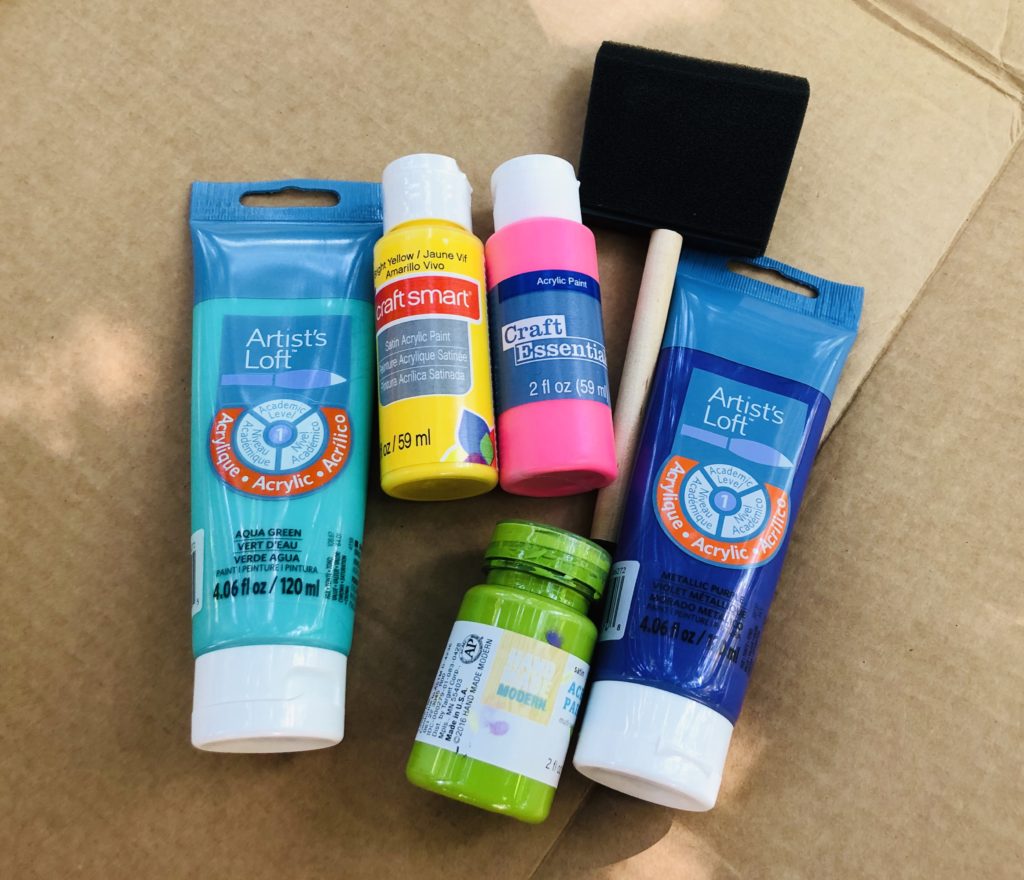 The set up for the Swing Painting Activity is really simple. First you will want to gather your supplies. Here is a list of what you will need.
Flattened Cardboard Box
Assortment of Paint Colors
Paint Brush (we used a large foam brush)
Once you have your supplies, it is time to head to the swing set! I placed the cardboard box under the swings. Then I squirted a variety of paint towards the top of the box.
Meredith at Homegrown Friends used mason jars for her paints. They also used a variety of different paintbrushes. I think they may have even gotten fingers and toes involved!
I went with just the one brush and squirted paint directly on the box to keep it super simple. The large foam brush was perfect for her little hands and it made it easy for her to spread the paint around.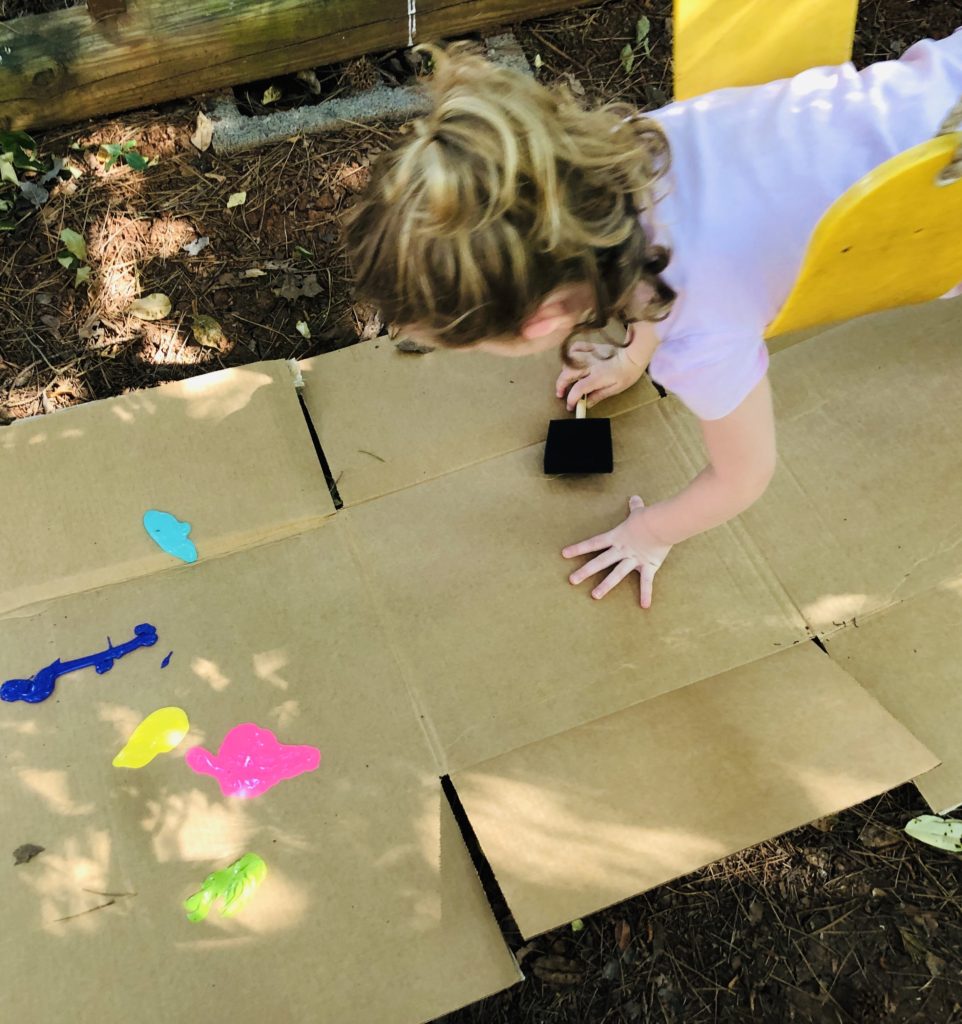 Once she was ready, I had her lie on her belly on the swing and gave her the paint brush. She was a little unsure at first. Then she started swinging back and forth and swiping her brush through the paint. Check out the video below!
Keep Kids Active and Creative
This actually ended up being good exercise for her too! She was having to control how hard she was swinging. She likes to swing big and push off hard. I realized pretty quick that I needed to stabilize the cardboard by holding it down with my foot.
Since we were only using one paintbrush, the colors were definitely mixing. It was fun to see the patterns and combinations that she was creating. Her favorite part was when some of the strokes resembled a rainbow.
Once she was done on the swing, the activity continued. She was able to find different materials in the yard to run through the paint. She even made up a story. It is so fun to see what sparks their imaginations!
This may seem like a messy art project. I definitely recommend play clothes and ponytails! It was really easy to clean up though. I actually just threw the paint brush away and put the cardboard box in the recycle bin. Done!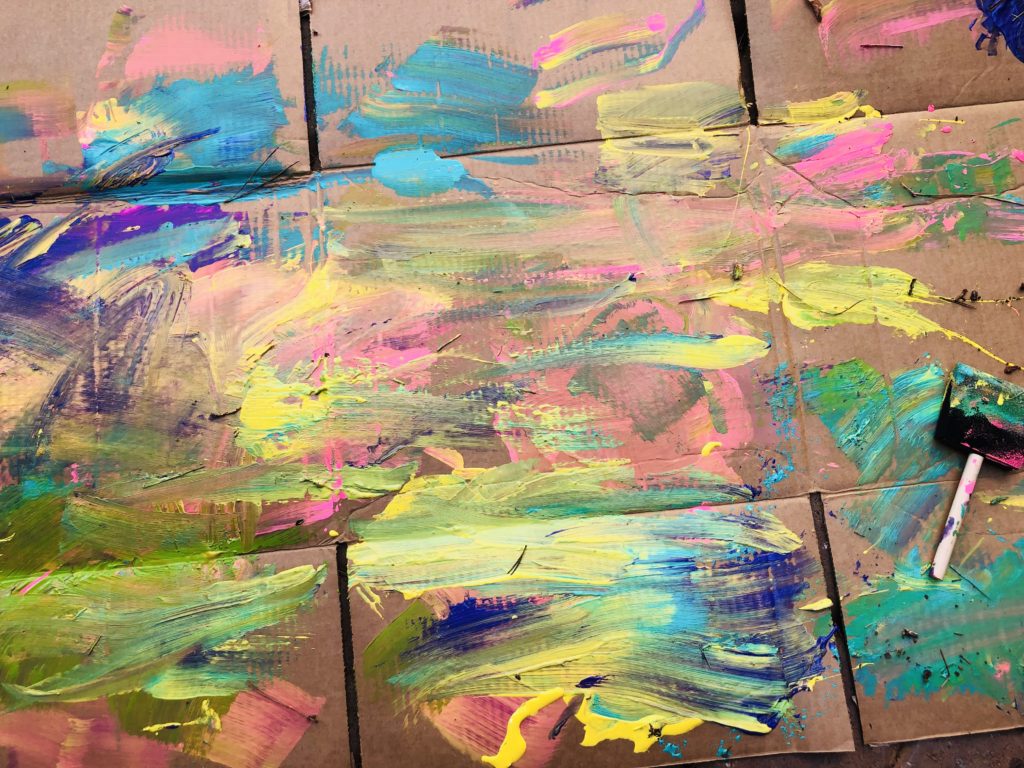 Painting is definitely one of our favorite activities year round! If you are looking for more fun painting ideas be sure to check out our Bubble Painting and Rainbow Sponge Painting projects. We are excited about summer and can't wait to share more fun ideas with you!
Now, let's see what else we can add to our Summer Activities list! New ideas are added every day this week so Pin this post and check back every day.
Monday
21 Summer Fun Activites to Enjoy with the Grandkids – An Alli Event
Swing Painting Process Art – Glitter On A Dime
Kids Make Dinner – That Fit Fam
Tuesday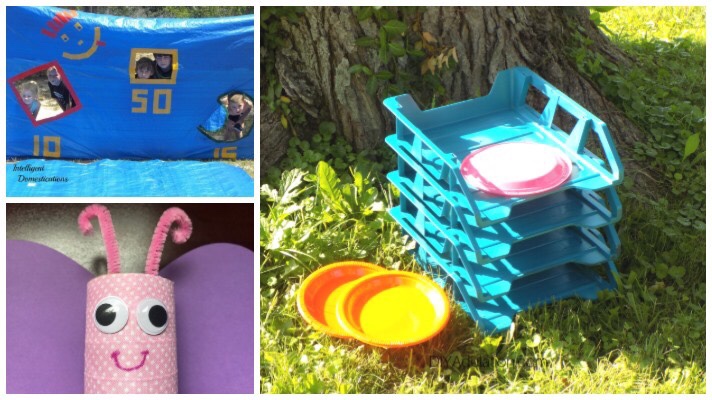 Water Tarp Games – Intelligent Domestications
Butterfly Craft with Washi Tape – Cookies, Coffee and Crafts
Easy Outdoor Flying Disc Game – DIY Adulation
Wednesday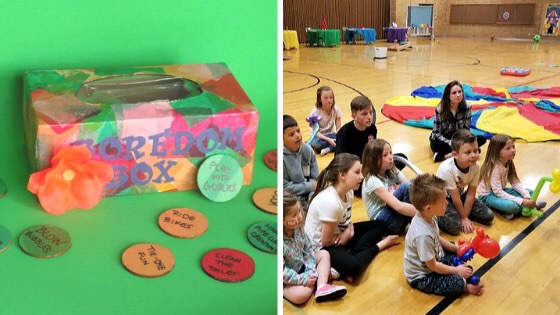 Summer Boredom Box for Kids – DIY Adulation
Cousin Carnival – Polka Dot Poplars
Thursday
Kids Activities for Summer – Creative Ramblings
Outdoor Bubble Station – Cookies, Coffee and Crafts
Pool Noodle Sprinkler Fun – Our Good Life
Friday
Butterfly Feeder Craft – Glitter On A Dime
DIY Tic Tac Toe Game – My Family Thyme