The fun continues with our butterfly theme for DIY Summer Camp! We have been busy crafting, coloring, baking and playing. Having lots of simple activities planned has been a wonderful start to summer break. This Butterfly Feeder Craft is another easy idea to keep the kids entertained. It is fun and simple to create.
This post does include affiliate links. That means I could earn a tiny portion of any sale that is made through clicking on any of these products with no additional cost to you. All support is greatly appreciated!
Learning About Butterflies
Not only are we having a lot of fun with butterfly week, we are also learning a lot about these beautiful little insects. A couple of weeks ago, I ordered us our very own Butterfly Garden. It came with live caterpillars so we can watch the butterfly metamorphosis up close.
Right now our butterflies are chrysalides and won't be actual butterflies until sometime next week. We are already reading the instructions and finding out what we will need to feed them. It turns out they enjoy overripe fruit or nectar.
Butterfly Feeder Craft
After learning about what butterflies eat, we decided to make our own feeder to have in the backyard. This idea is from the book 100 Backyard Activities That Are the Dirtiest, Coolest, Creepy-Crawliest Ever. It is an easy way for kids to create a butterfly feeder plus I love when we can use recycled materials in our craft projects.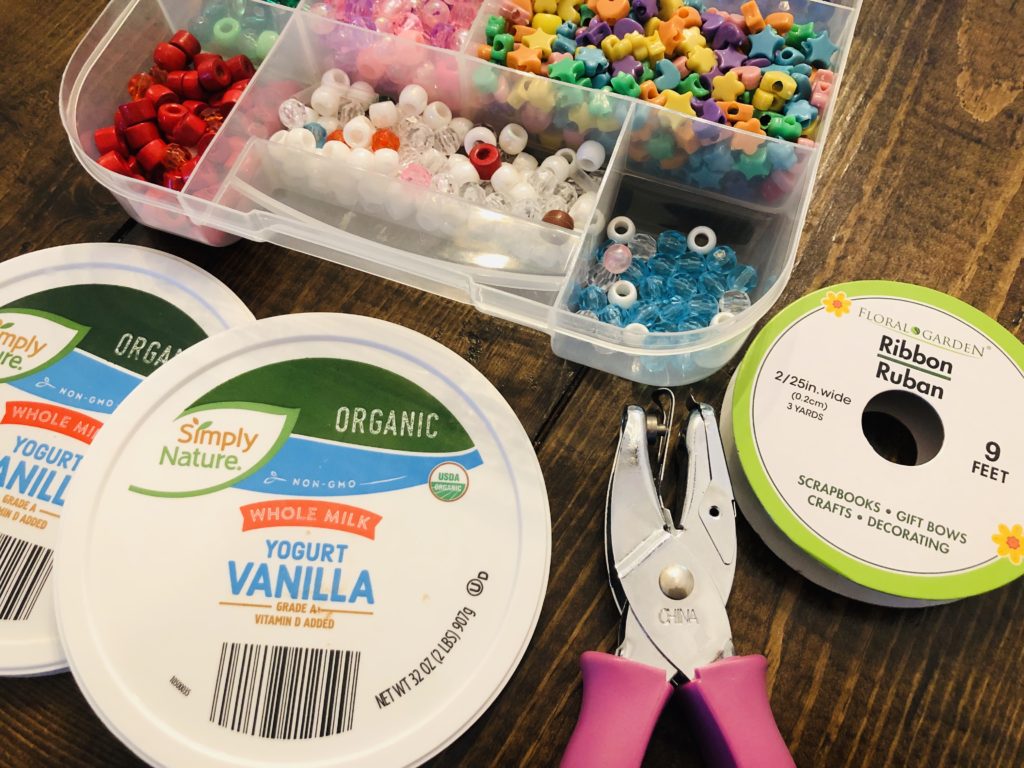 To create the butterfly feeder craft, you will need the following supplies:
Plastic Lids (We used lids from yogurt containers.)
Ribbon or String
Beads
Hole Punch
Once you have your supplies, punch four holes in the yogurt container. The holes should be evenly spaced apart.
Then tie four pieces of string or ribbon through each hole. Once that is ready, the kids can start putting beads through the string. This part is so great for fine motor skills!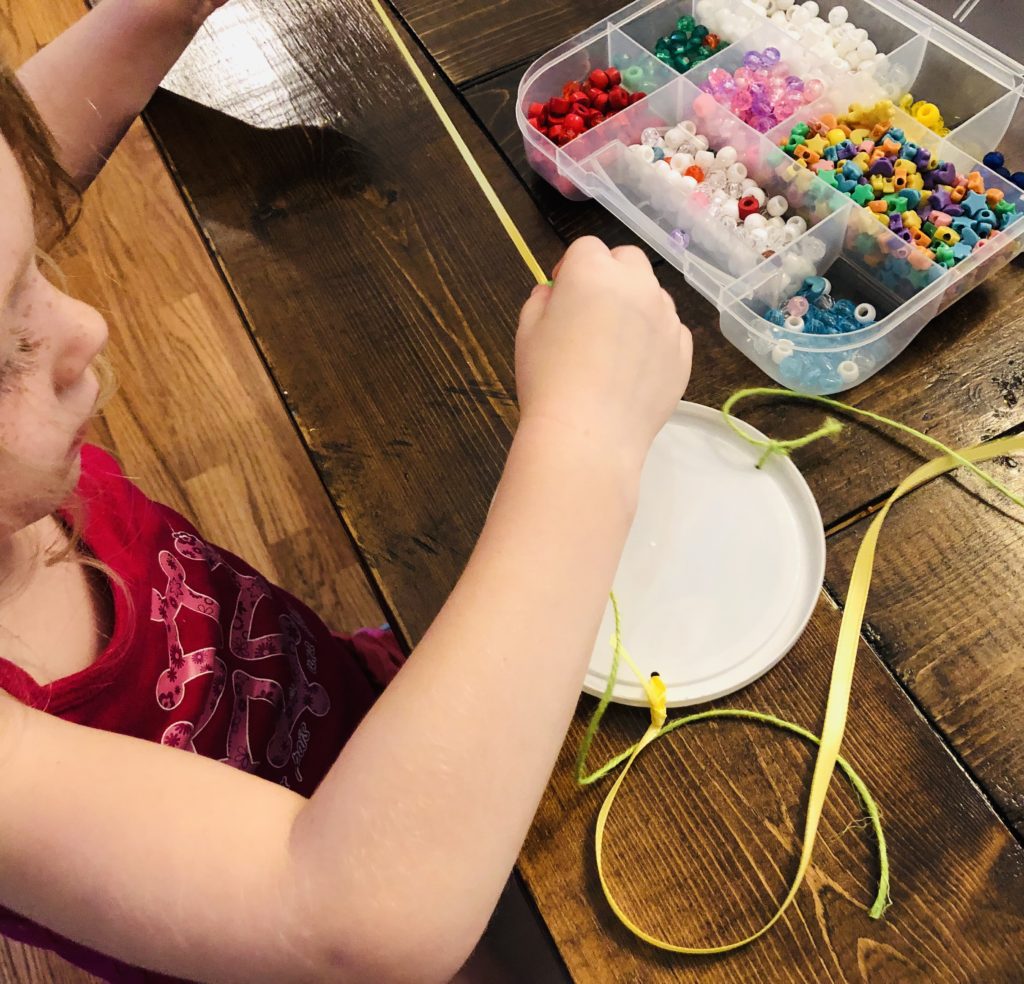 We have a variety of beads that we use for bracelets and other crafts. I just brought them all out and let them put the beads on however they wanted. Once they finish putting on the beads, bring all the ends to the top and tie them together.
We already had some overripe strawberries on hand so we put those in our feeder. They also really enjoy oranges. I hung it on a branch out by our fairy garden. Now we just have to wait and see if we get any visitors!
My only concern is that the squirrels will get into the feeder before the butterflies. I'm not sure if they like fruit, but they really enjoy our Cardboard Tube Bird Feeders. That is another great craft to do with the kids this summer.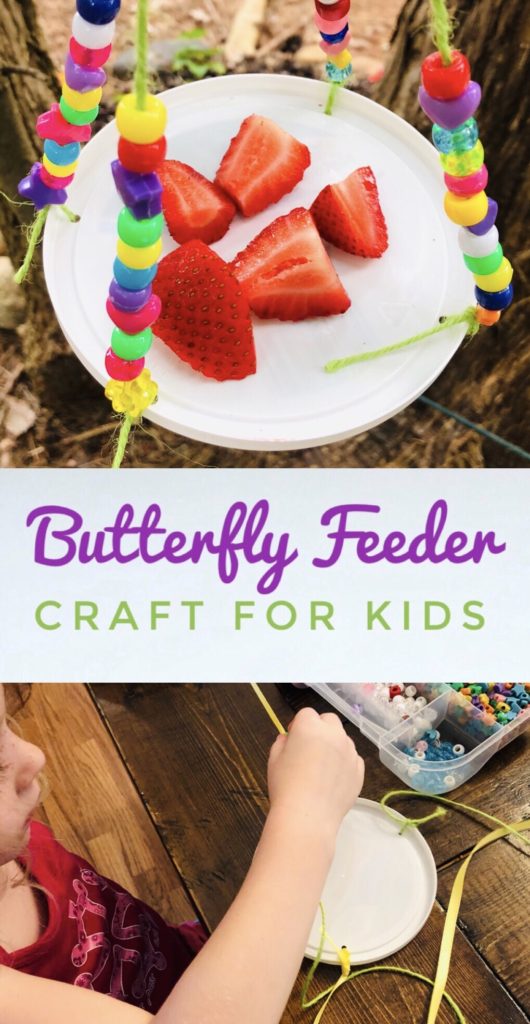 Now, let's see what else we can add to our Summer Activities list! New ideas are added every day this week so Pin this post and check back every day.
Monday
21 Summer Fun Activites to Enjoy with the Grandkids – An Alli Event
Swing Painting Process Art – Glitter On A Dime
Kids Make Dinner – That Fit Fam
Tuesday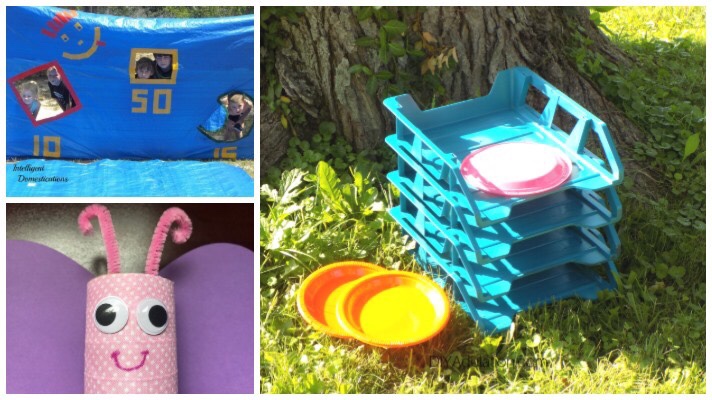 Water Tarp Games – Intelligent Domestications
Butterfly Craft with Washi Tape – Cookies, Coffee and Crafts
Easy Outdoor Flying Disc Game – DIY Adulation
Wednesday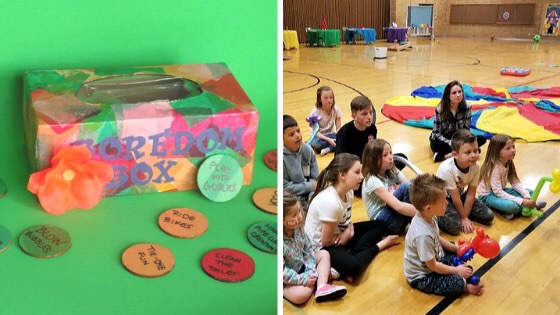 Summer Boredom Box for Kids – DIY Adulation
Cousin Carnival – Polka Dot Poplars
Thursday
Kids Activities for Summer – Creative Ramblings
Outdoor Bubble Station – Cookies, Coffee and Crafts
Pool Noodle Sprinkler Fun – Our Good Life
Friday
Butterfly Feeder Craft – Glitter On A Dime
DIY Tic Tac Toe Game – My Family Thyme