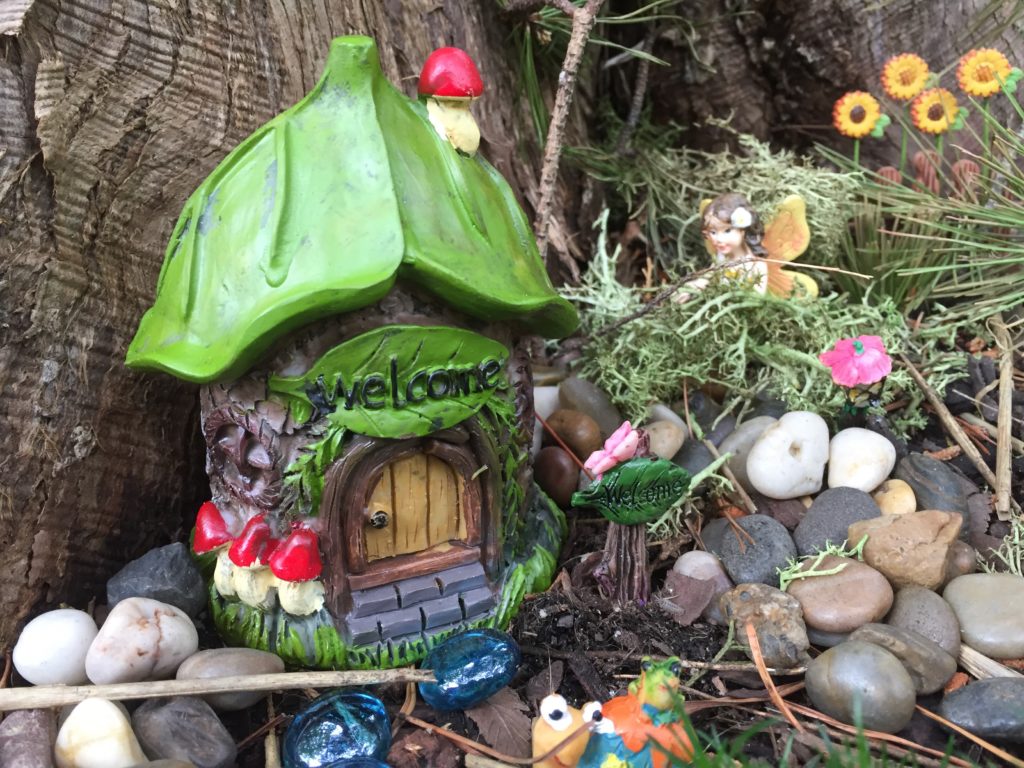 Do you love the idea of fairy gardens? I know I do! Creating a fairy garden is such a fun project to do with your kids. It is so much fun to watch them use their imaginations. I love finding ways that we can enjoy being outside together and also fun activities for them to do on their own in our backyard.
When I was considering what to do for Week 17 of the Pinterest Challenge, I realized this was the perfect opportunity to build a fairy garden in our backyard. I actually have an entire Fairy Garden Board so this project was not inspired by one particular pin.
This post does include affiliate links. That means I could earn a tiny portion of any sale that is made through clicking on any of these products with no additional cost to you. All support is greatly appreciated! ?
How to Create a Fairy Garden Outdoors
Last summer I had already picked out the perfect spot in our backyard for a fairy garden. We have a tree with some interesting roots and crevices at the base. Then I used some rocks to make a little flower garden area around the base of the tree. So I really only needed a few accessories to create a magical fairy garden within the flowers.
If you don't have a tree to create a fairy garden around, you could also create a fairy garden space in a flower bed. Container fairy gardens are also a super cute addition to an outdoor patio area.
Dollar Tree Fairy Garden Supplies
I was so excited to find some really cute items at Dollar Tree! They currently have the accessories available online but they sell out quickly! Shop early spring for a great selection of fairy garden houses, benches, bridges and more.
I purchased the rocks, gems, and moss at Dollar Tree. They also had the cutest figurines to add for accessories. To top it off I found an adorable fairy house and windmill there too. The little fairy we had found last summer in the clearance section at Michael's.
Let the kids get creative in the backyard fairy garden!
Once I gathered all the supplies, I took them outside where the kids were playing. I opened all the packages for them and got it started a little. They pretty much took over creating their own little world with all of the accessories. We just placed everything around the base of the tree and around the flowers that were already growing there.
Their favorites were the fairy house and the blue gems. We also added some pine tree branches and leaves from the backyard.
This little windmill is actually one of my favorite pieces. The kids kept moving this one around trying to decide what the perfect place would be.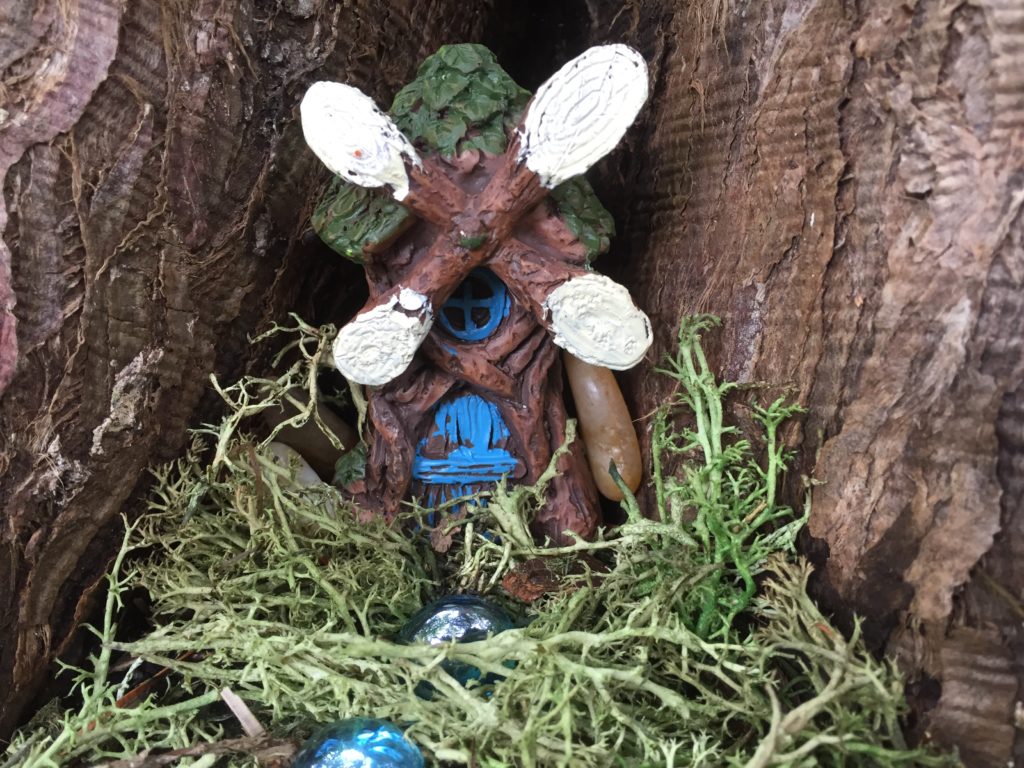 Do you have the perfect place for a fairy garden? If not, I've seen lots of really cute ideas in pots and containers. I've even seen a really great idea using an old water table. The best part is this is an on going project that the kids can enjoy on a regular basis along with our Dinosaur Garden. I think we'll go on a nature hunt this summer to see what we can add to ours.
If you don't have a Dollar Tree nearby, they actually have an online store now. I've also heard of others that have found great items at Big Lots and Dollar General. These stores are making it super easy for us to have some creative outdoor time as a family. That is what this Backyard Dollar Tree Fairy Garden is all about!