Our first week of the 2nd annual DIY Summer Camp was a success! We did lots of fun crafts and activities for Butterfly Week. I always try to keep it simple and this week was no different. The whole point of the DIY Summer Camp is to keep it simple for a stress free summer!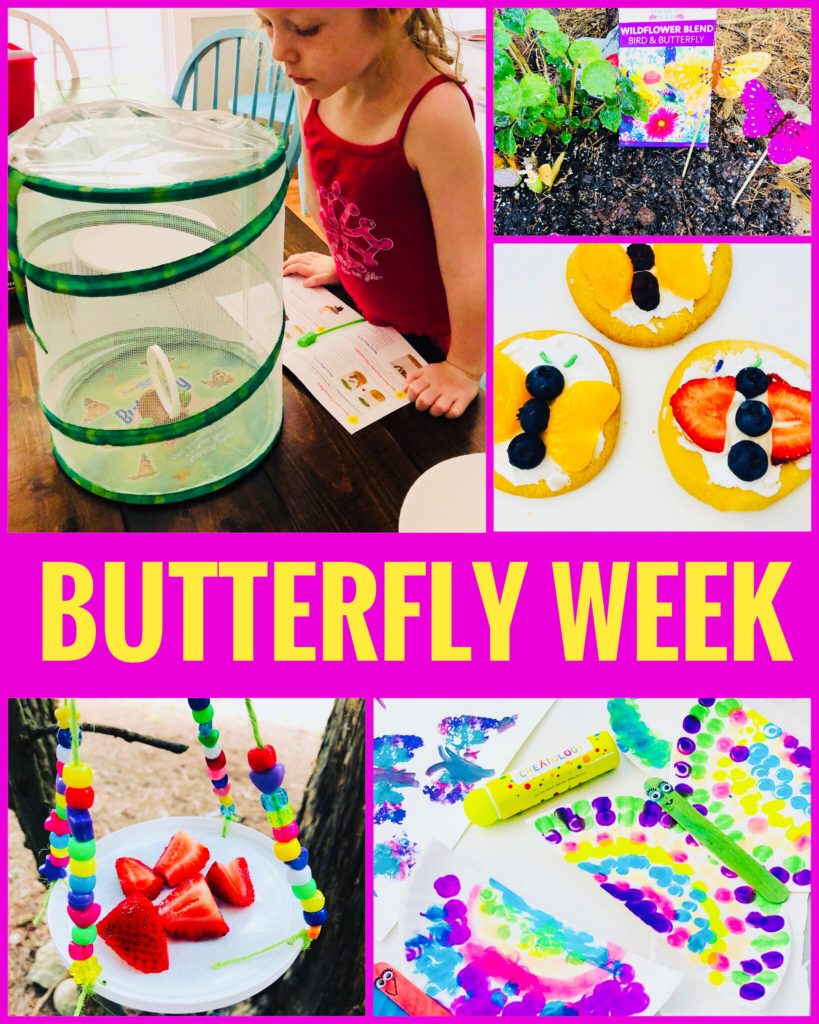 When we picked our themes, I also decided to do a little schedule for us too. That worked really well. My head sometimes spins with all the ideas I want to do and this helped me stay more organized. This is what our schedule looks like.
Make It Monday
Tasty Tuesday
Whatever Wednesday
Take a Trip Thursday
Fun With Friends Friday
This post does include affiliate links. That means I could earn a tiny portion of any sale that is made through clicking on any of these products with no additional cost to you. All support is greatly appreciated!
Grow your own butterflies!
We have also been growing our own butterflies for a couple of weeks now. I was able to order a Butterfly Garden kit on Amazon that came with live caterpillars. It has been a fun learning experience to watch and we hope to see them transform into butterflies later this week.
Butterfly Books and Puzzles
In addition to the Butterfly Garden, I also purchased a puzzle for us to do throughout the week. It was a fun and simple activity to have on hand. We enjoyed doing the puzzle together in the mornings. The one we chose was a 60 piece Melissa and Doug puzzle. It was perfect for my five year old.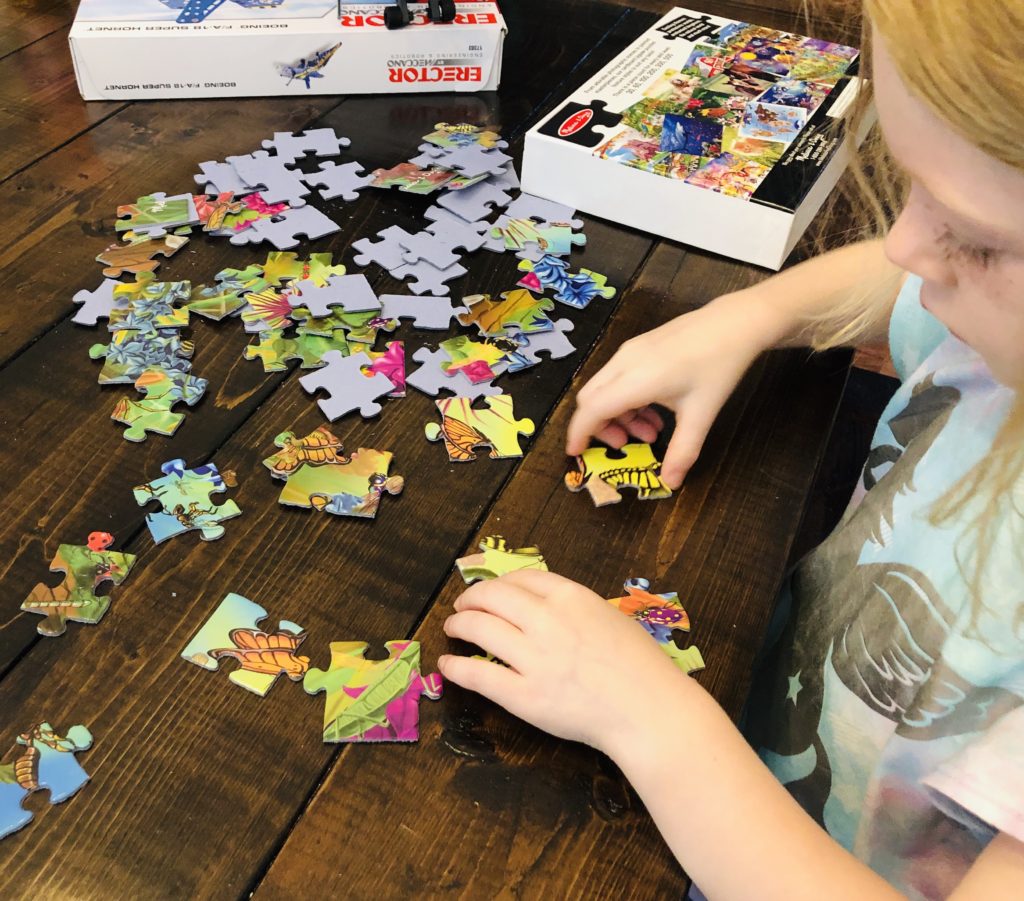 A week or so before each themed week, I put a variety of books on hold at the library. I had a lot of fun finding some great ones for Butterfly Week. I found a great list of books online. Turns out we end up reading the same three or four books all week.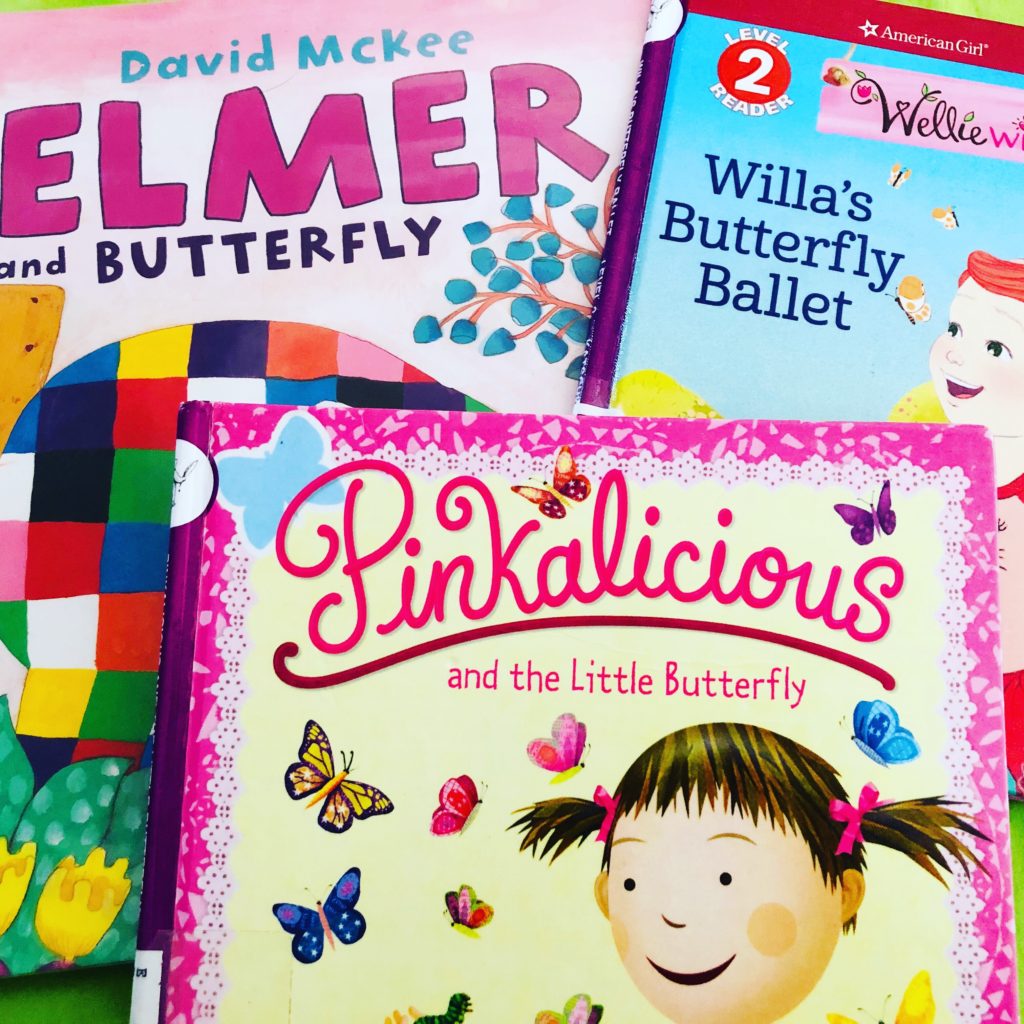 I shouldn't be surprised that Pinkalicious and the Little Butterfly was at the top of her list. We enjoy all of the Pinkalicious books. She also loved Willa's Butterfly Ballet and Elmer and Butterfly. They were all three really cute books with sweet life lessons.
Colorful and Fun Butterfly Crafts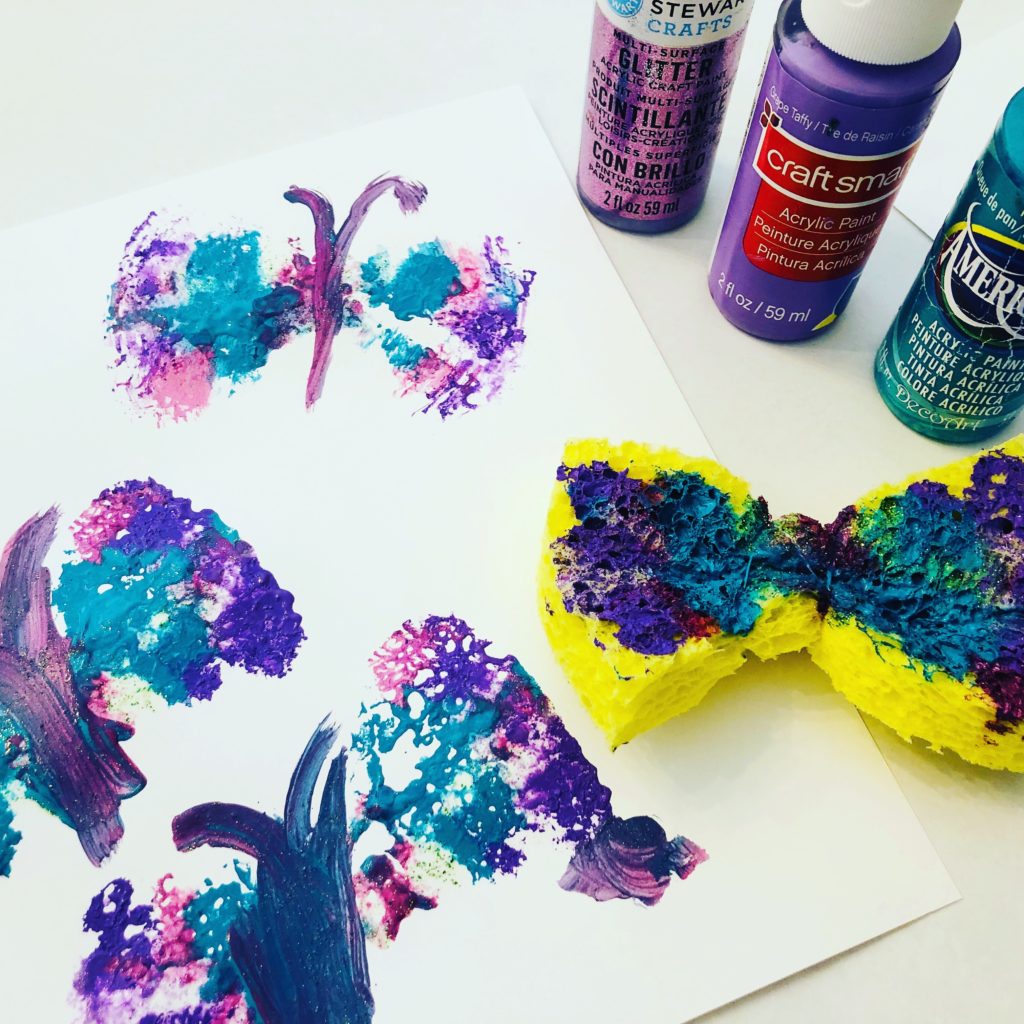 We started off Make It Monday with a fun sponge painting craft. It is really simple. You only need a cheap sponge, paint, rubber band or hair tie, and paper. I found a two pack of sponges at Dollar Tree.
Then we moved on to a coffee filter craft. I had purchased some neon dot markers so we had a lot of fun using them on this craft. You could use any markers though and even draw fun designs. We will definitely be trying this one again.
Our favorite craft of the day ended up being these super cute Paper Plate Butterflies. To make this craft, just cut a paper plate in half for the wings. We used the dot markers again to decorate them. Then glue the wings together and add a popsicle stick, googly eyes, and a pipe cleaner. Click here for the full tutorial.
Try a new recipe!
For Tasty Tuesday we actually tried a couple of recipes. Our favorite was Butterfly Fruit Cookies. I set up a cutting board with fruits of their choice and sugar cookies. Then I squirted a little icing onto the cookies so they could spread it themselves. Once the icing was spread, they decorated the cookies with butterfly shapes using the fruit.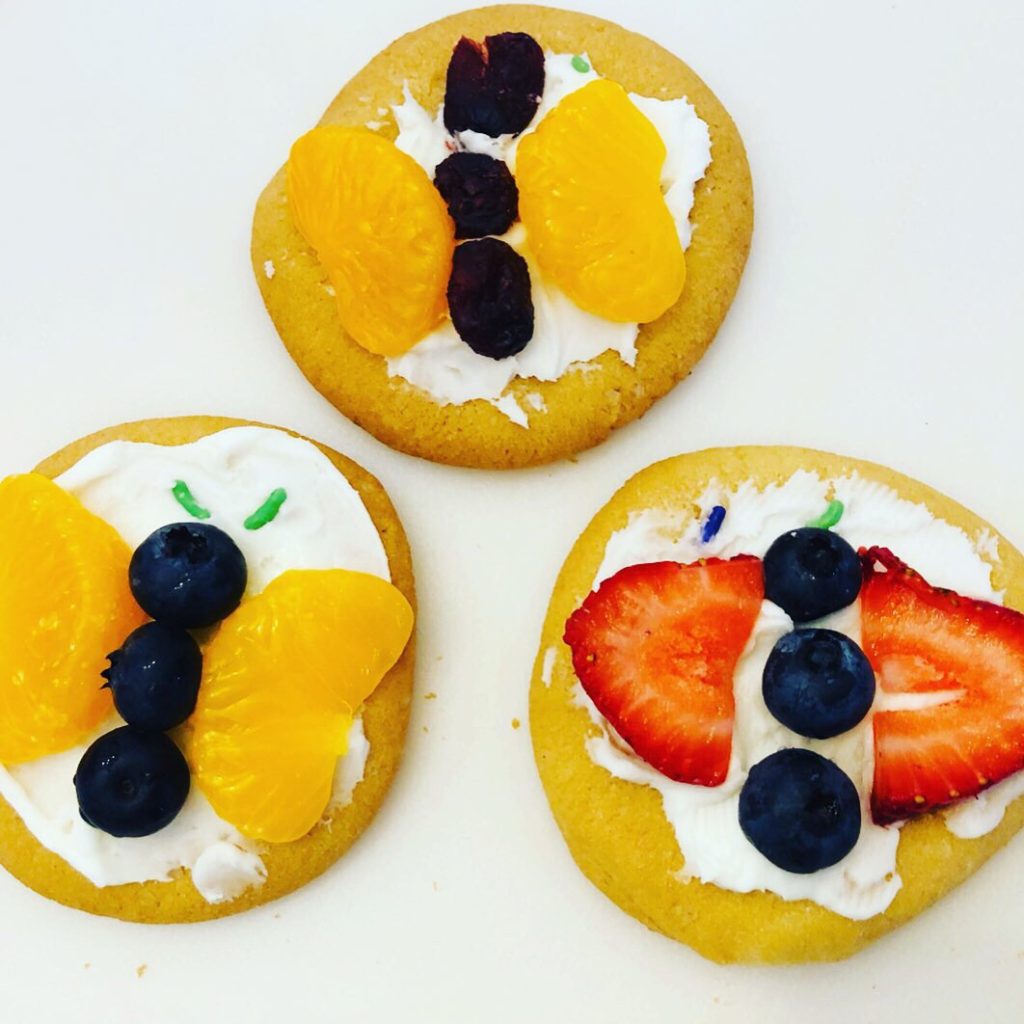 We also made baked cinnamon crisps. I used butterfly cookie cutters to cut shapes in flour tortillas. Then we drizzeled them with butter, cinnamon, and sugar and baked them in the oven.
Whatever Wednesday
On Wednesday we did a variety of butterfly themed activities. We planted wild flower seeds in our fairy garden to attract birds and butterflies. We also did some coloring sheets. I found cute free printable butterfly sheets from Easy Peasy and Fun.
We also made this adorable butterfly feeder for our backyard. This is a really simple activity. It is also great for fine motor skills. We just used a yogurt container lid, beads, and string. You can find the full tutorial here.
Take a Trip Thursday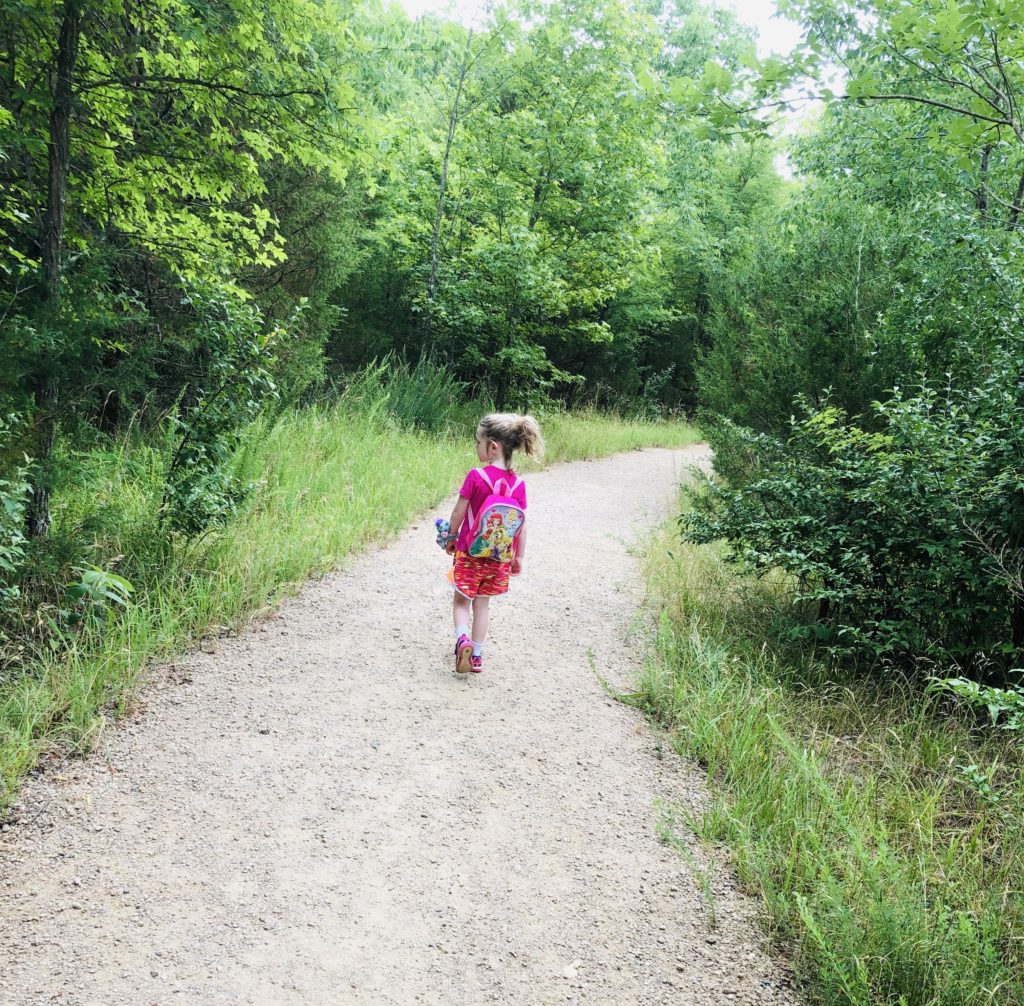 Instead of just doing crafts, I am trying to also incorporate a fun outing into our DIY Summer Camp weeks this year. For Butterfly Week, we visited a local Nature Preserve. It was actually just down the street from us and we had never even been. We looked for butterflies but didn't see any that day. It was a nice little walk for us and fun to get out into nature.
Butterfly Fun with Friends Friday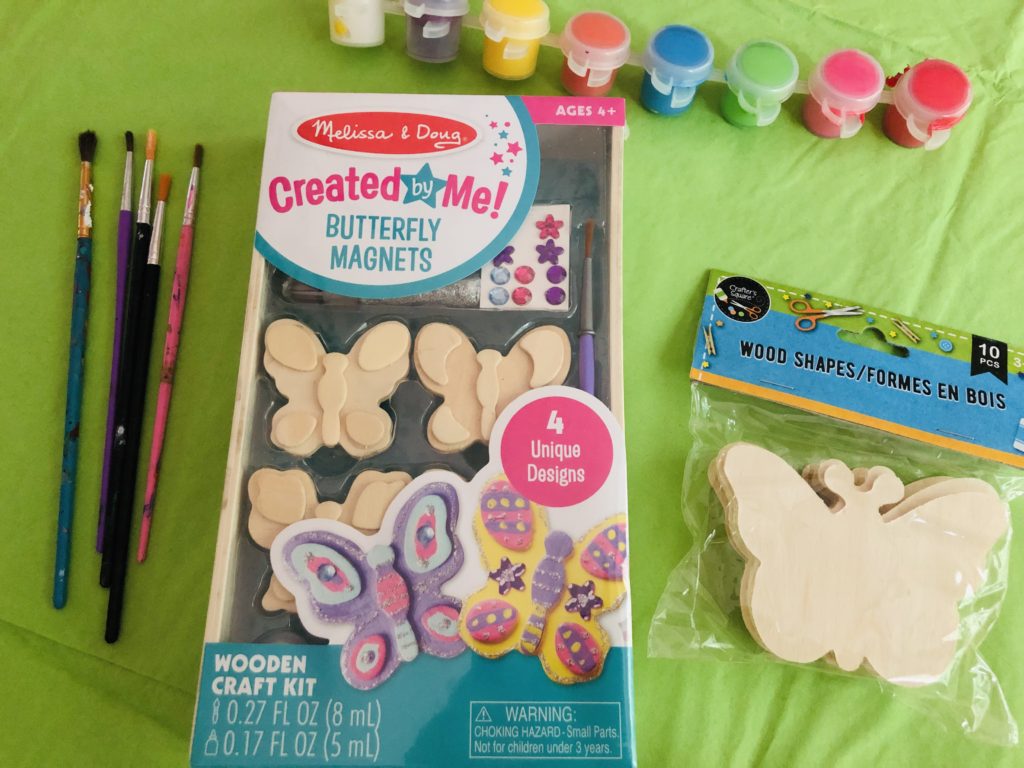 This was definitely the highlight of the week! Fun with Friends Friday is also new this year. It is a way to encourage us to spend even more time with friends during the summer. For Butterfly Week I planned a butterfly themed playdate with some of our close friends.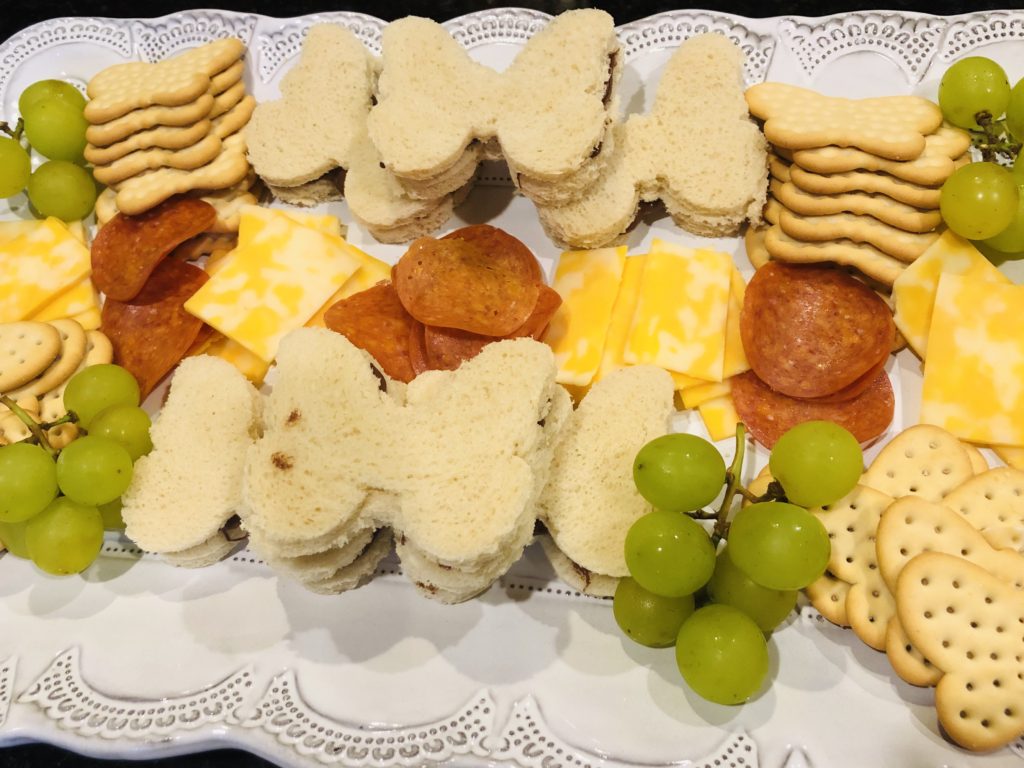 We painted butterfly magnets and wooden shaped butterflies as our craft. I found the butterfly magnet kit on Amazon and the wooden butterflies at Dollar Tree. We also had some fun snacks. Pepperidge Farm makes cute butterfly shaped crackers. I used our butterfly cookie cutters again to cut sandwiches.
Butterfly Week was a lot of fun! I'm so glad we decided to kick off the summer with these amazing butterfly crafts and activities. This week the kids are doing Vacation Bible School and we also have a beach trip coming up soon. I plan to do some fun acitivities at the beach that I hope to share. Then we'll be back to DIY Summer Camp with Sports Week on June 24th!