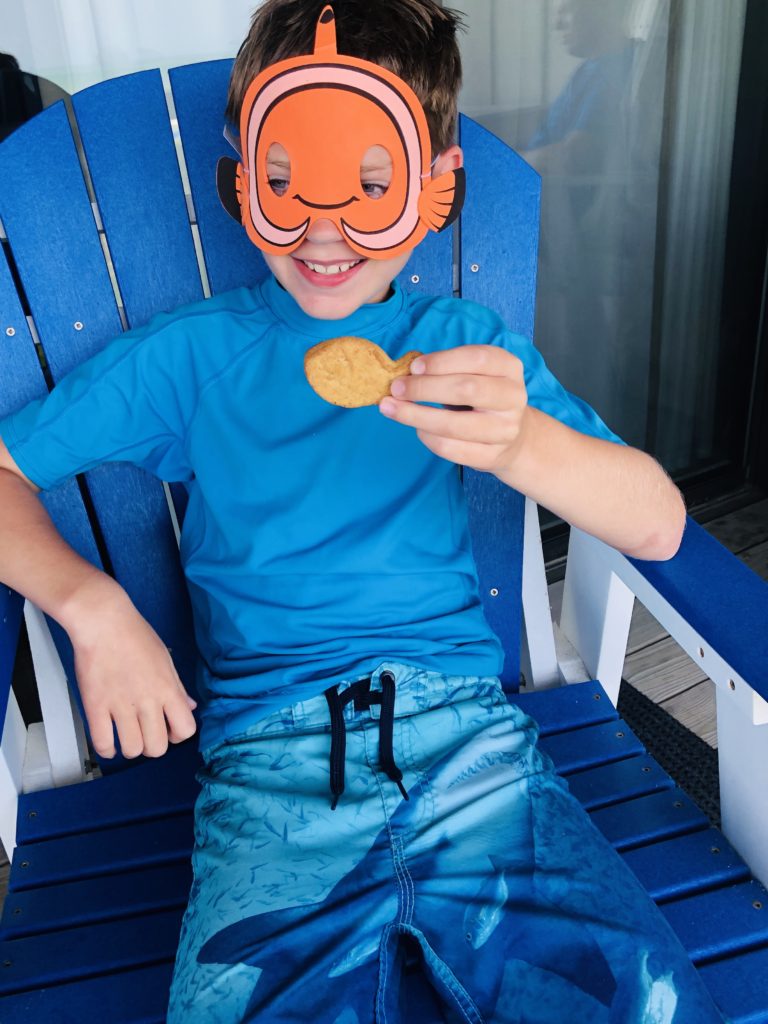 Now that we have kids, beach vacations are a little different. In the past we would set up an umbrella and a couple of chairs in the sand and just sit there most of the day. It was so relaxing! Why didn't I appreciate that more? It is a whole different ballgame now. At least it is for us.
Now I am constantly worried about rip tides, shark attacks, and sunburns. Who needs a snack? Did I bring enough snacks? Don't get me wrong. It is a lot of fun and I definitely enjoy it. It is just a little more exhausting….not quite as relaxing.
This post does include affiliate links. That means I could earn a tiny portion of any sale that is made through clicking on any of these products with no additional cost to you. All support is greatly appreciated!
Our kids absolutely love the beach and the ocean. That is a great thing until a storm rolls in. We've all been there. Rainy days at the beach are no fun. That is why I was prepared this year with some additional activities to help keep us busy. It's always good to take a break from the sun too. Especially on those super hot summer days! Check out some of my favorite ideas for Beach Activities with Kids.
Kids Night In Box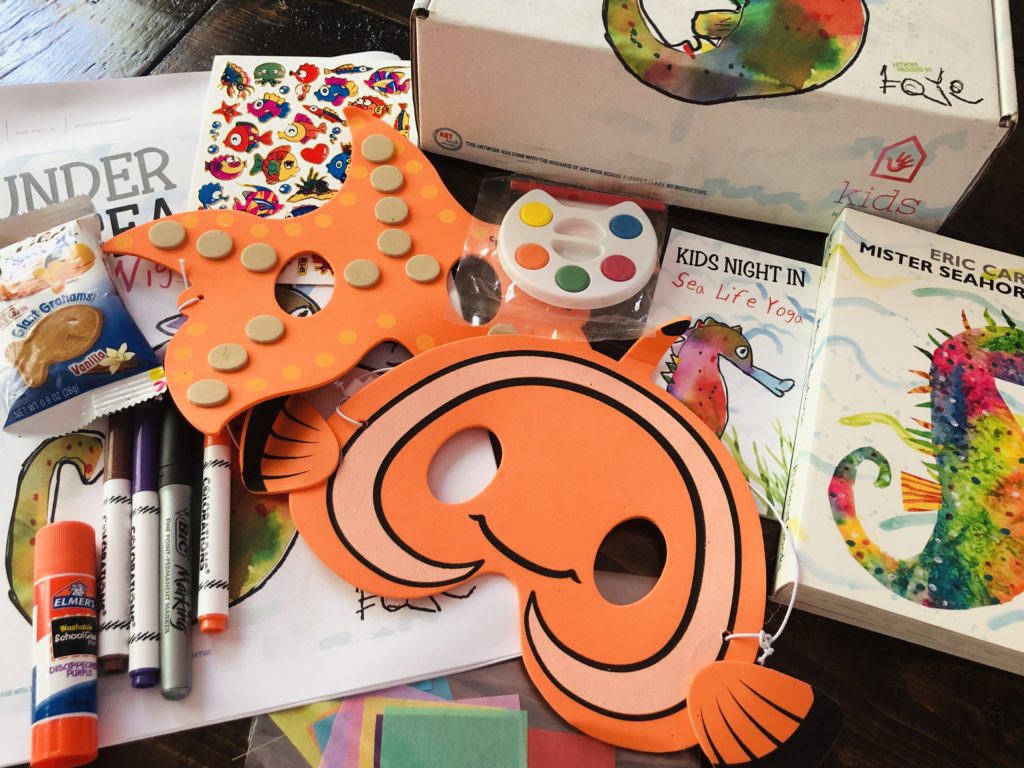 We are big fans for the Kids Night In Subscription Boxes! When I saw this Under the Sea themed box, I knew it would be perfect to take to the beach with us. The box includes so much and you don't have to worry about purchasing anything additional. The supplies for every activity are 100 percent included.
Both kids really enjoyed the masks and the snack that came in this box. So far each box has been very easy to adapt to having two kids. There is no need for two separate subscriptions. Each box also includes recipe ideas which are always fun. The sticker scene craft pictured above was also a huge hit!
I thought it would be really fun to do these yoga poses out on the beach. We ended up doing this inside though and had fun with it. There was also a beautiful board book by Eric Carle included with a craft to go along with it.
Beach Scavenger Hunt
I really enjoy going for walks on the beach. Sometimes it can be hard to get the kids to go along with that. That is where the beach scavenger hunt comes in. I printed this from Intelligent Domestications before we left and added it to our clipboard. We had fun walking and looking for all the items on the list. Of course, we also brought buckets along to collect seashells!
Beach Coloring Sheets
Other things I printed before our trip were super cute coloring pages with a beach theme. I found these free printable sheets from Easy Peasy and Fun. Our condo had a big selection of crayons so that made this even more fun for the kids. It was an easy way to keep them entertained when we took a break for lunch.
Fun Beach Themed Snacks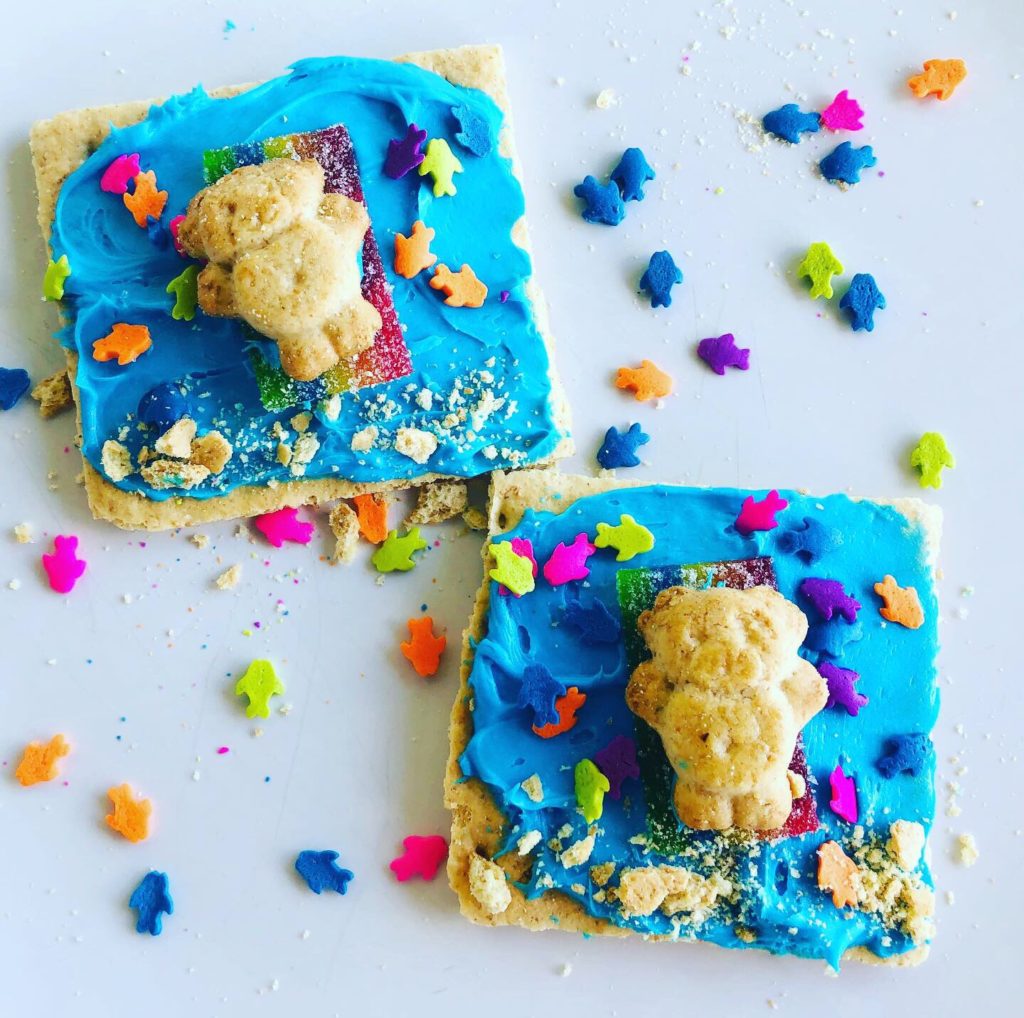 We all know kids love snacks. One afternoon we made these Teddy Bears on the Beach for our activity. They are very simple to create and you can find the full tutorial here. I had also picked up a Jello Beach Dessert Kit at ALDI before our trip. It is a fun and easy thing to make with kids as well.
Take a trip to an Aquarium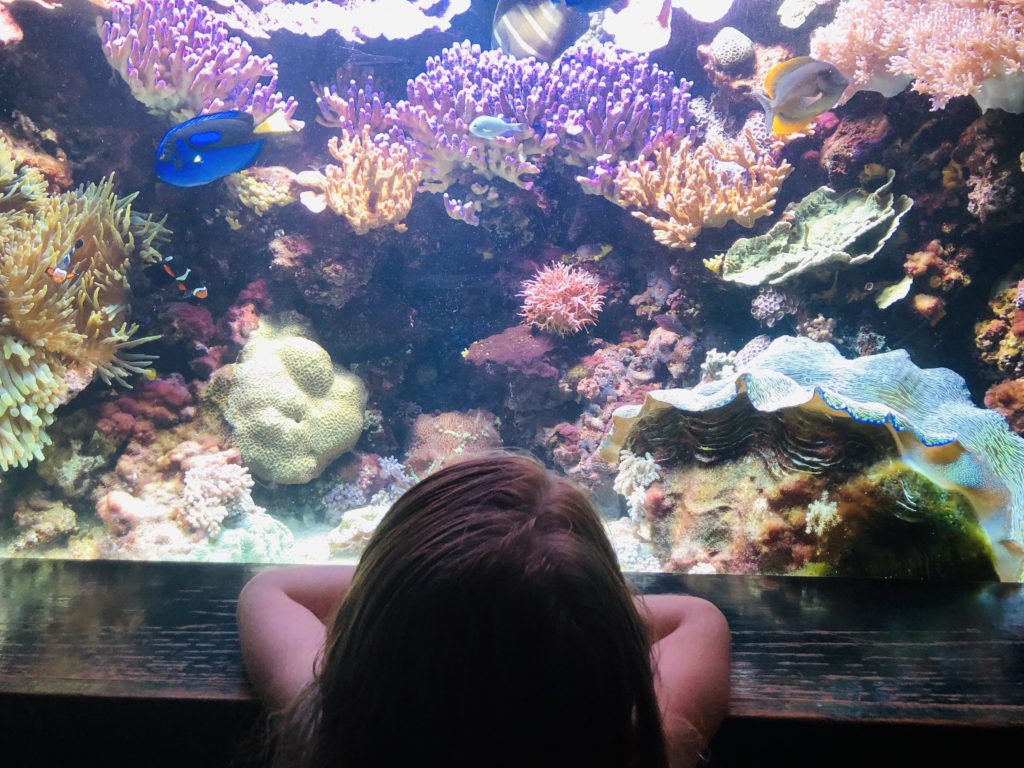 After being out on the beach for a couple of days straight, we decided it would be fun to venture out on a field trip. Most beach areas have an aquarium nearby. We were staying in Carolina Beach, NC so we found one really close at Fort Fisher.
The aquarium had a lot going on throughout the day. We watched a really great video on sea turtles. They may be one of our favorite animals now. They also were able to touch a black snake. If you ask Graylie what her favorite thing about our trip was, she actually says petting the snake. That was definitely NOT my favorite part.
Easy Craft Project
This paper plate beach craft requires minimal supplies. That makes it the perfect craft project to take on your beach trip. We used Kwik Stix paint markers since they are easy to use and mess free. I think markers or crayons would also work great for this project. Rock painting would also be a fun craft to try!
Put a puzzle together!
We love doing puzzles! It is such a simple activity and something we can do together. I ordered this beach themed puzzle before our trip and I was so pleased with the quality! It was a 100 piece puzzle and worked great for both kids who are five and ten years old.
Relax & Enjoy your Vacation
These are just a few ideas that we enjoy! I also wanted to paint seashells and dye sand but we ran out of time. We were lucky that the weather was really nice so we were able to spend most of our time on the beach. It is always nice to get away and spend time together as a family.