We have been all about butterflies lately! I just wrapped up a week of fun butterfly crafts and activities with my daughter for our DIY Summer Camp. This week the kids are in Vacation Bible School in the mornings. That means I actually had time to do a little crafting of my own. I decided to make these super simple Stenciled Butterfly Notecards. Let me show you how easy this can be!
I had actually found the butterfly stencil at Dollar Tree and planned for my daughter to use it. When we didn't use it last week, I thought I would try to make some cards with it. Paired with my favorite ink colors it makes beautiful cards! Here are the supplies I used:
white cardstock
butterfly stencil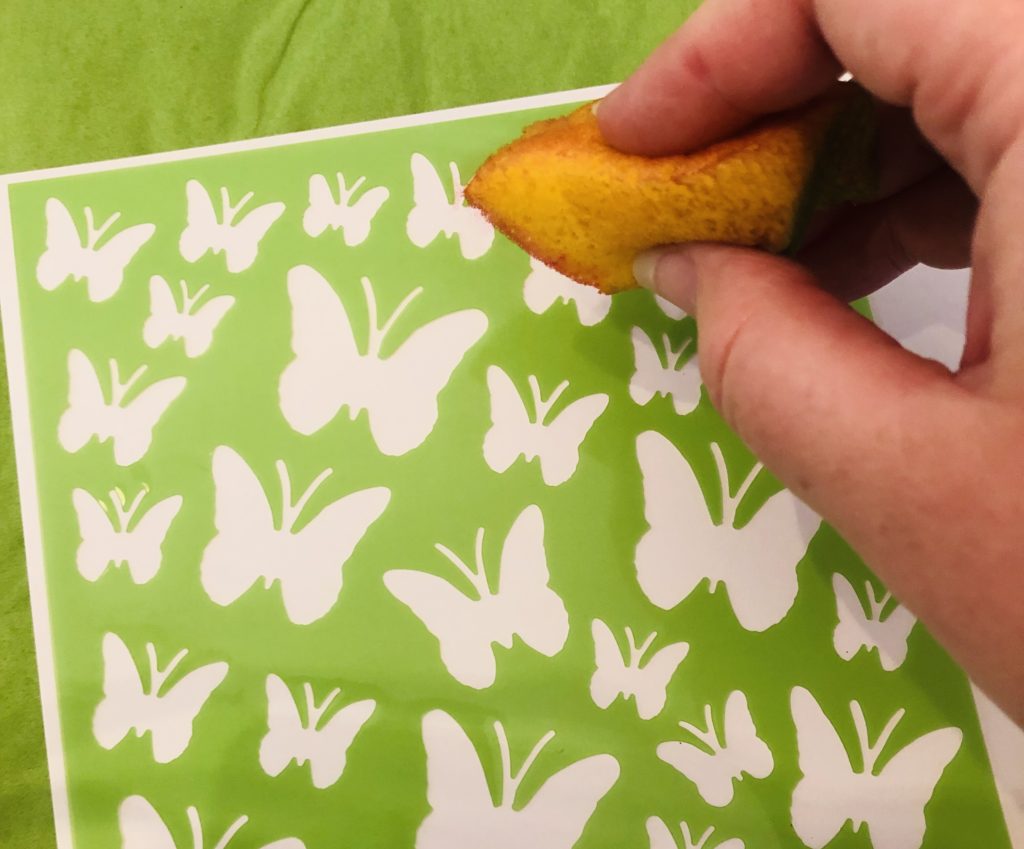 To get started I placed the stencil sheet on top of a piece of white cardstock. Then I rubbed the sponge into the ink pad to grab the color. I started with the Raspberry ink pad first. Then I used the Thistle and Lagoon colors next.
I just applied the color from the ink pads onto the white cardstock with a sponge. I love the look of the butterflies that have two ink colors. These colors really blended well together.
Once I was done inking the cardstock through the stencil, I cut it to fit the outside of my notecard. The size of this will vary depending on the size of notecard you use. I enjoy using solid card notecards that are white on the inside.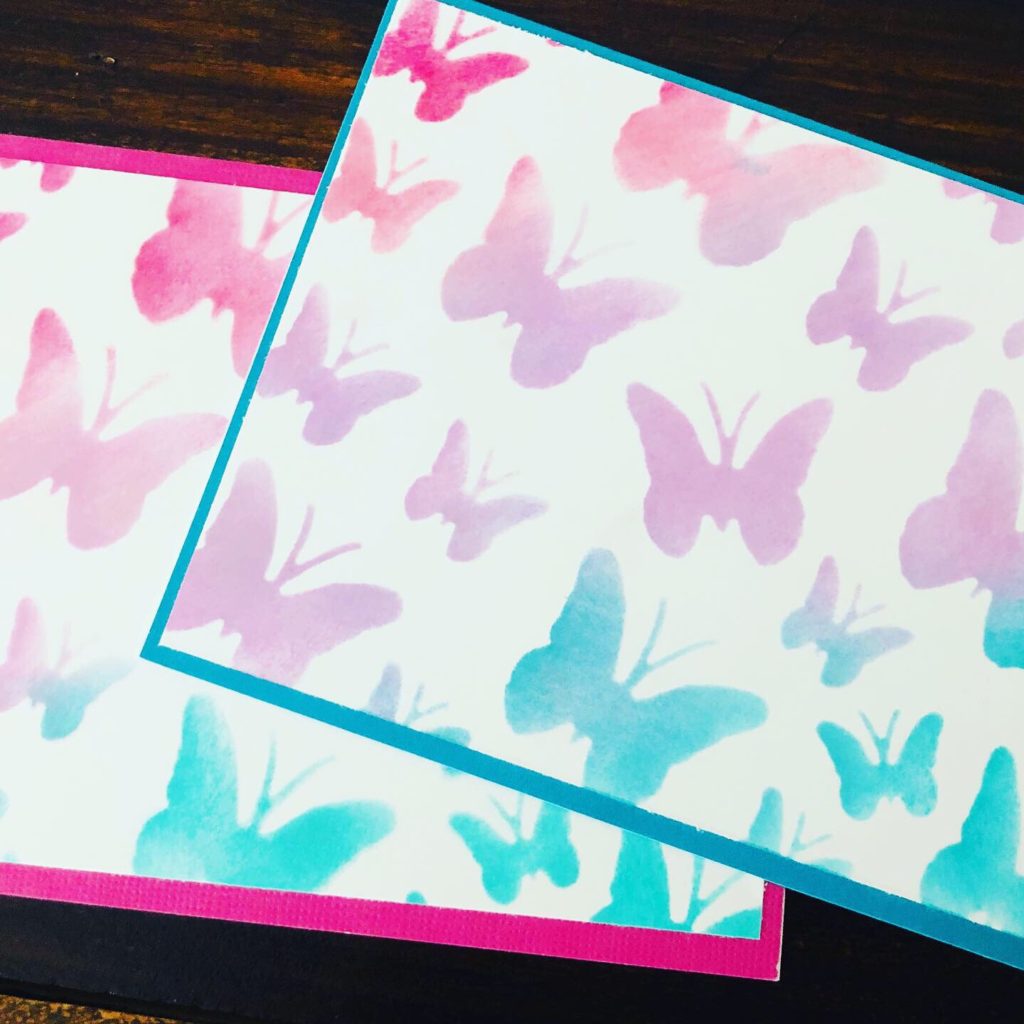 These notecards were so easy to make! They would make a cute gift for someone who enjoys butterflies. You could make several and tie them together with a piece of pretty ribbon.
Stenciled Butterfly Notecards are also perfect for Mother's Day cards! Also check out our Simple Mother's Day Cards using paper scraps for more inspiration.