It is one of my favorite times of the month! I know most of us are more than ready for spring after such crazy weather this winter. I decided to share our Paper Plate Rainbows today for our spring craft. This craft is even easier than the St. Patrick's Day Paper Plate Craft I shared earlier this week.
This craft is so fun and colorful! We use Kwik Stix Paint for this easy craft to make it mess free. My kids love using these paint sticks and I love that it makes clean up easier for me.
This post does include affiliate links. That means I could earn a tiny portion of any sale that is made through clicking on any of these products with no additional cost to you. All support is greatly appreciated!
Paper Plate Rainbow Craft Tutorial
You will need the following supplies for this craft:
Paper Plate
School Glue
Kwik Stix Paint (markers or crayons would also work)
Cotton Balls
Scissors
You will begin by cutting the paper plate in half. Then you are ready to color your rainbow. We have loved using Kwik Stix paints for our rainbow crafts. They are mess free and the colors are so vibrant!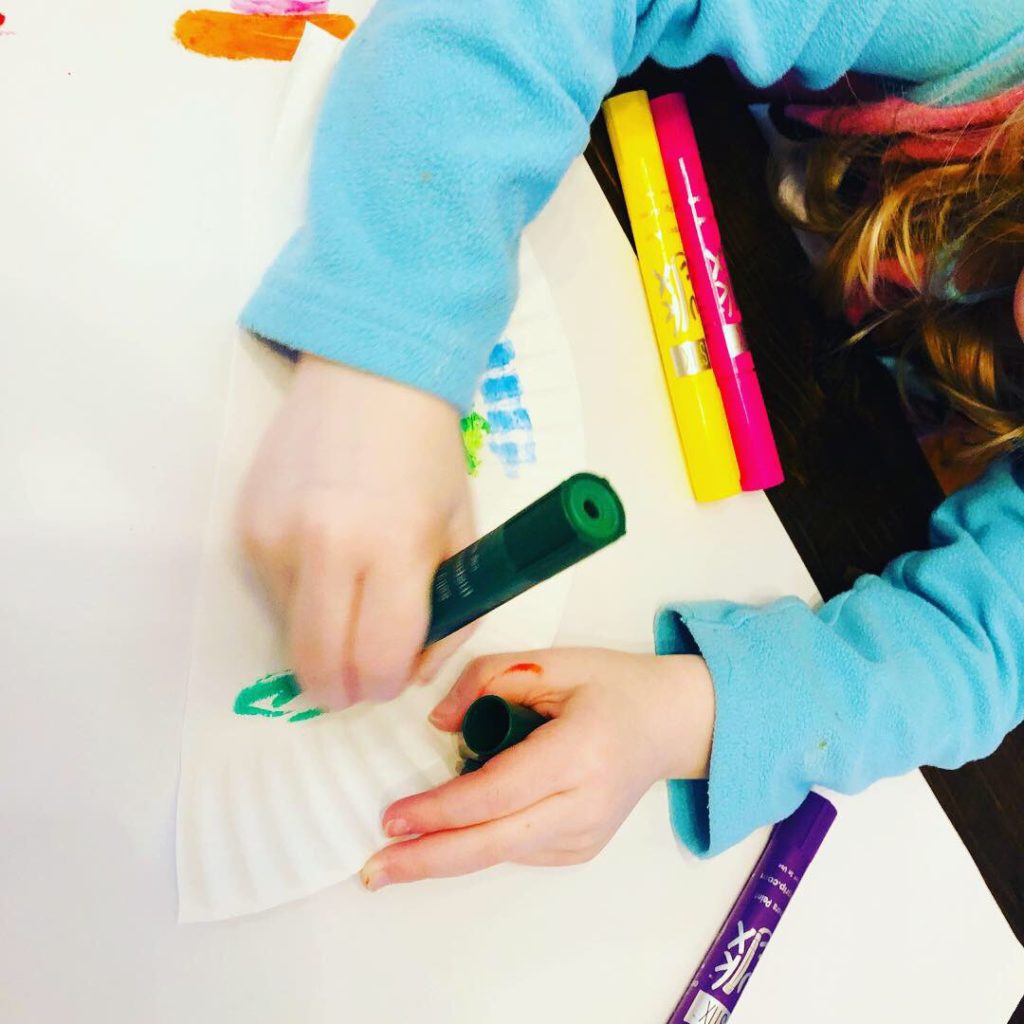 Once the rainbow has been colored onto the plate, you can cut out the inside loop for more detail. This step is optional. If you are doing this activity with preschoolers, they may prefer to color the entire piece.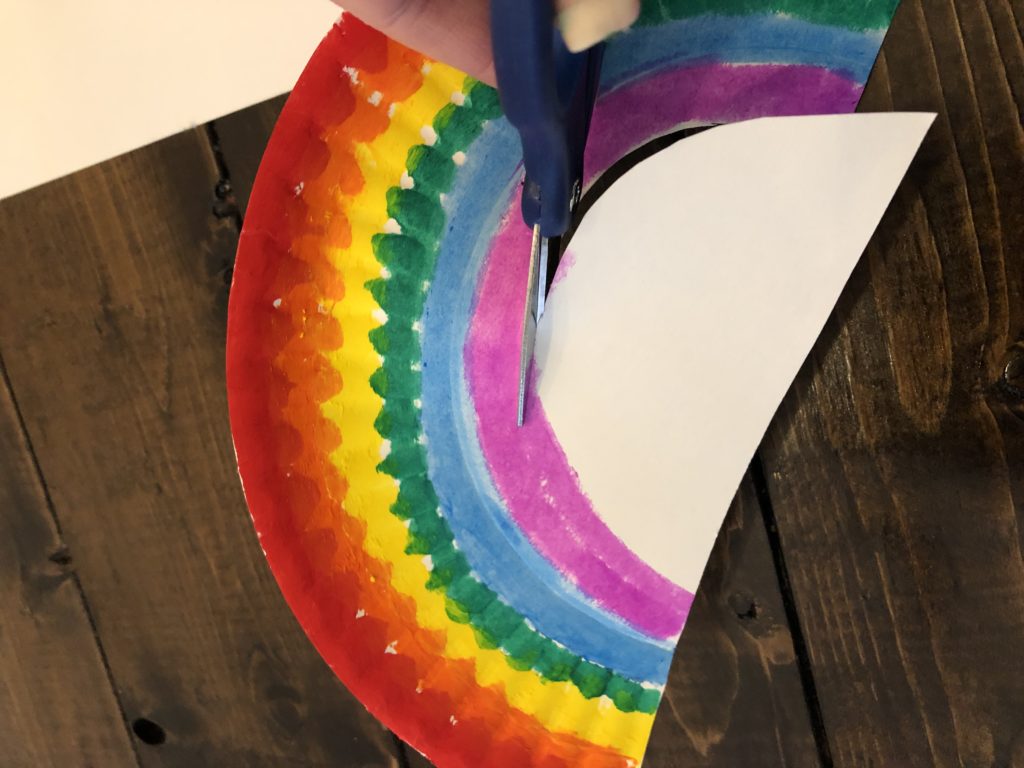 Now you are ready for the clouds! Using the school glue, adhere cotton balls on each end of the rainbow.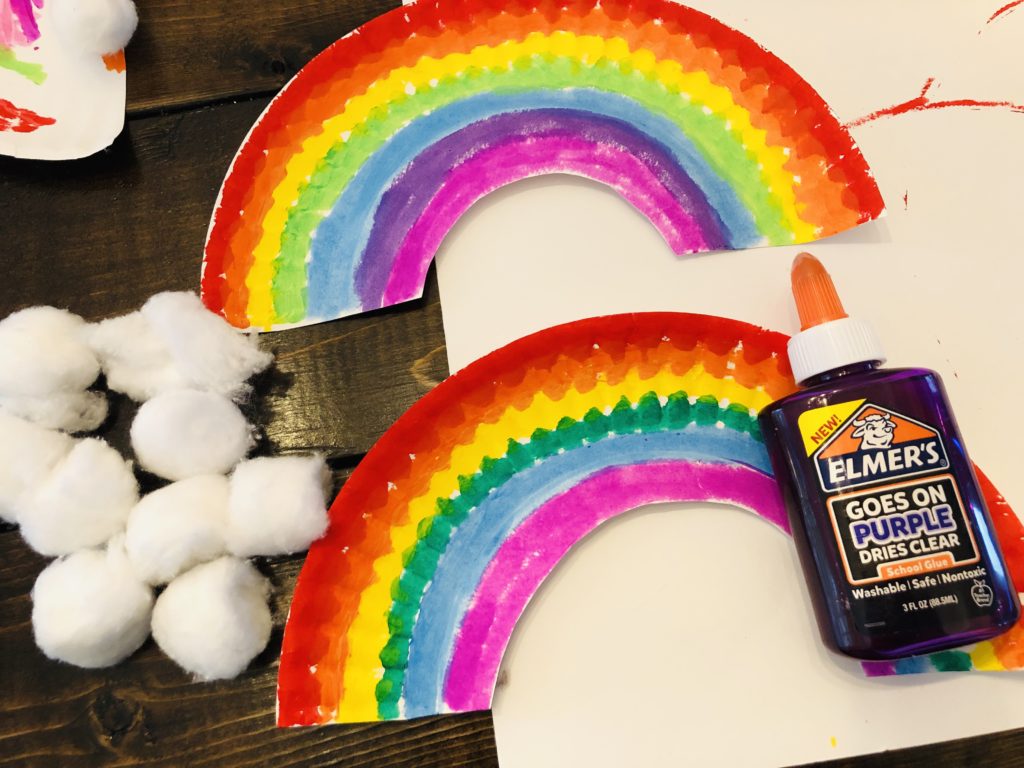 I told you it was a simple craft! We had a great time making these over the weekend while it was rainy outside. In my opinion it is the perfect rainy day craft. It would also be a fun craft for a birthday or class party!