We are having another gloomy weekend here in North Carolina! I thought it would be fun to break out our new Kwik Stix paint and do some rainbow crafts this weekend. At least that helped brighten our days a little since it is too yucky and rainy to play outside. One of the projects we made was this easy St. Patrick's Day Paper Plate Craft.
This post does include affiliate links. That means I could earn a tiny portion of any sale that is made through clicking on any of these products with no additional cost to you. All support is greatly appreciated!
While we were in Michael's last week, we found some really pretty St. Patrick's Day ribbon. I wasn't sure what we would do with it but we just had to get it. You know how much I love paper plate wreaths so of course we decided to use it on one of those. While we were there, we also picked up some fun gold coins.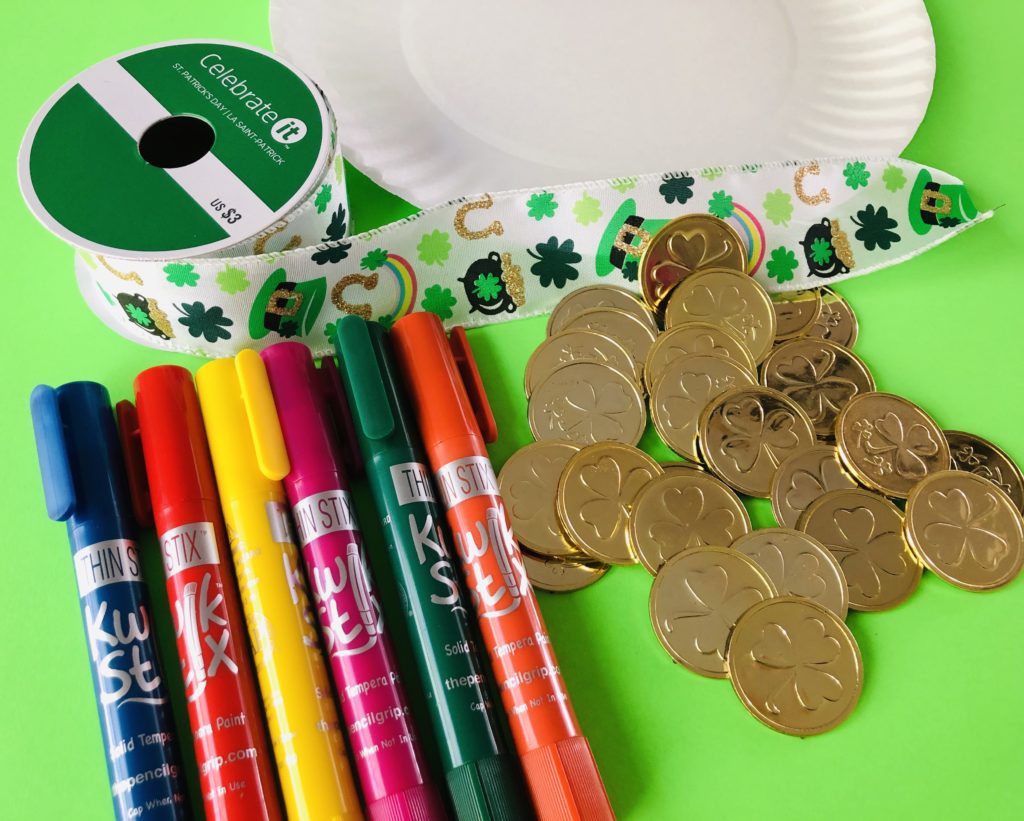 Have you ever used Kwik Stix? This was my first time. I had seen a lot of fun crafts on Instagram using them so I decided to get some for us to try. I am so happy I did. The colors are so vibrant and they are so easy to use. Plus they are mess free and dry within 90 seconds!


To get started with this St. Patrick's Day Paper Plate Craft you will need the following supplies: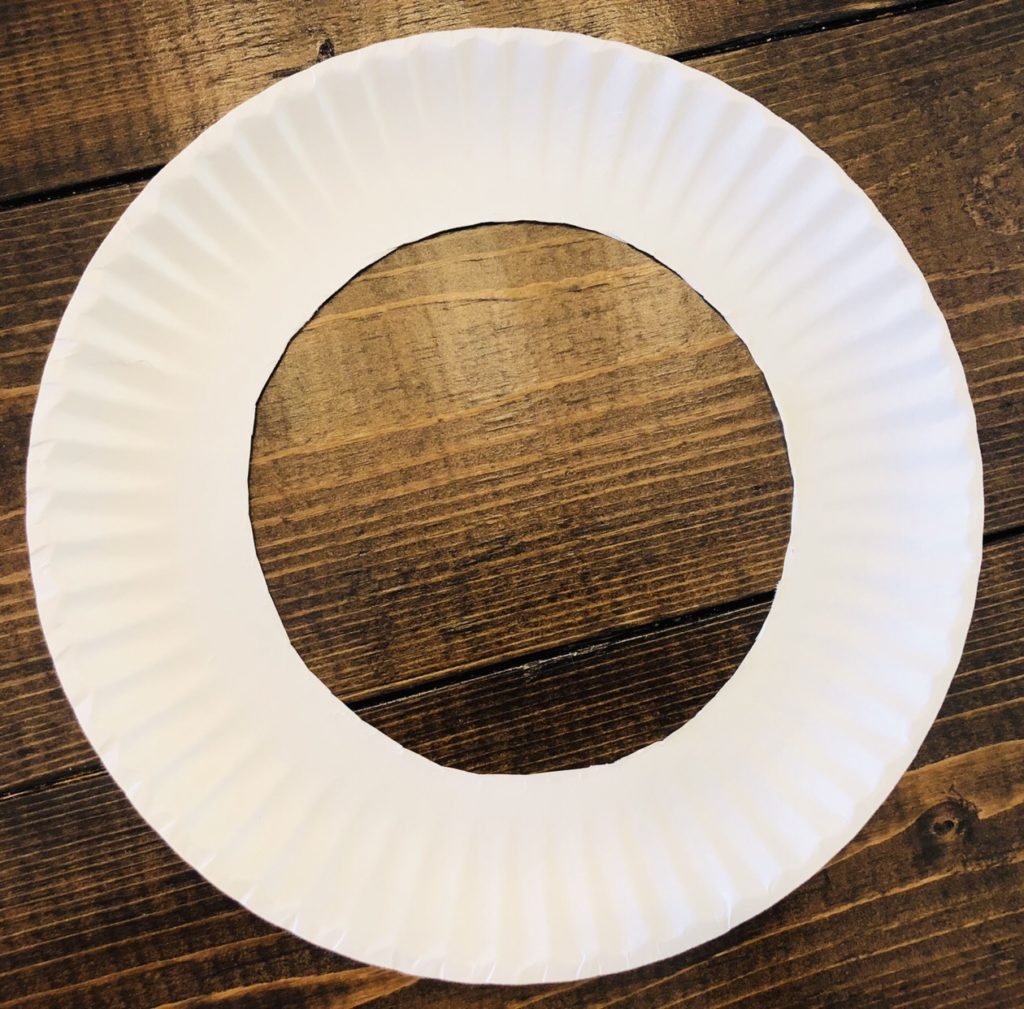 When you have your supplies, begin by cutting the middle out of the paper plate. I use small precision scissors for this part to get the best cut. Once the middle is out, begin painting the outside ring with the Kwik Stix paint sticks. If you don't have paint sticks, you can also use markers or crayons. We chose to do a rainbow pattern since our theme was St. Patrick's Day.
Once the paint is dry, use the school glue to adhere the plastic gold coins. Then punch two holes at the top of the ring for the ribbon. I got so excited to use this beautiful ribbon that I forgot to leave a loop in the back to make it easier to hang this wreath. I don't usually use wire ribbon on kids' projects but this one was hard to resist! Plus it makes such a pretty bow.
This is such a fun and easy craft! It would be perfect for a classroom party and even for preschoolers. The gold coins are really easy to find. I saw them at Dollar Tree and all the local craft stores. I really wanted to use shamrock foam stickers but could never find those. We'll probably have to plan to order those for next year!