Happy New Year! I know everyone is probably trying to wean themselves off all the treats now. I just had to share this simple recipe though. We have been making the easiest Almond Toffee Brownies over the holidays. They are so moist and delicious.
This is such an easy recipe. It is perfect for baking with kids! I also like to make this recipe when taking food to a friend or family member. It is quick and easy. Plus it is always a hit with everyone!
This post does include affiliate links. That means I could earn a tiny portion of any sale that is made through clicking on any of these products with no additional cost to you. All support is greatly appreciated!
Only Two Ingredient Brownies!
The only two ingredients needed for this super easy brownie recipe are Betty Crocker Brownie Mix and Symphony Candy Bars! I know what you are thinking. This is just making brownies from a mix? Just give it a try and you will be pleasantly surprised!
Let's make the easiest Almond Toffee Brownies!
What I love about this recipe is that the kids can easily help! It's super simple. Plus each kid can make their own brownie batter because we need two! My two often argue over who gets to help mix.
To get started we will need the following ingredients.
The first step for making these brownies is to prepare one of the mixes. You will also need oil, eggs, and water. Then pour the prepared mix into a greased 9 X 13 baking pan.
Once the batter is spread evenly in the pan, gently lay the three candy bars across the batter. Do not break them apart.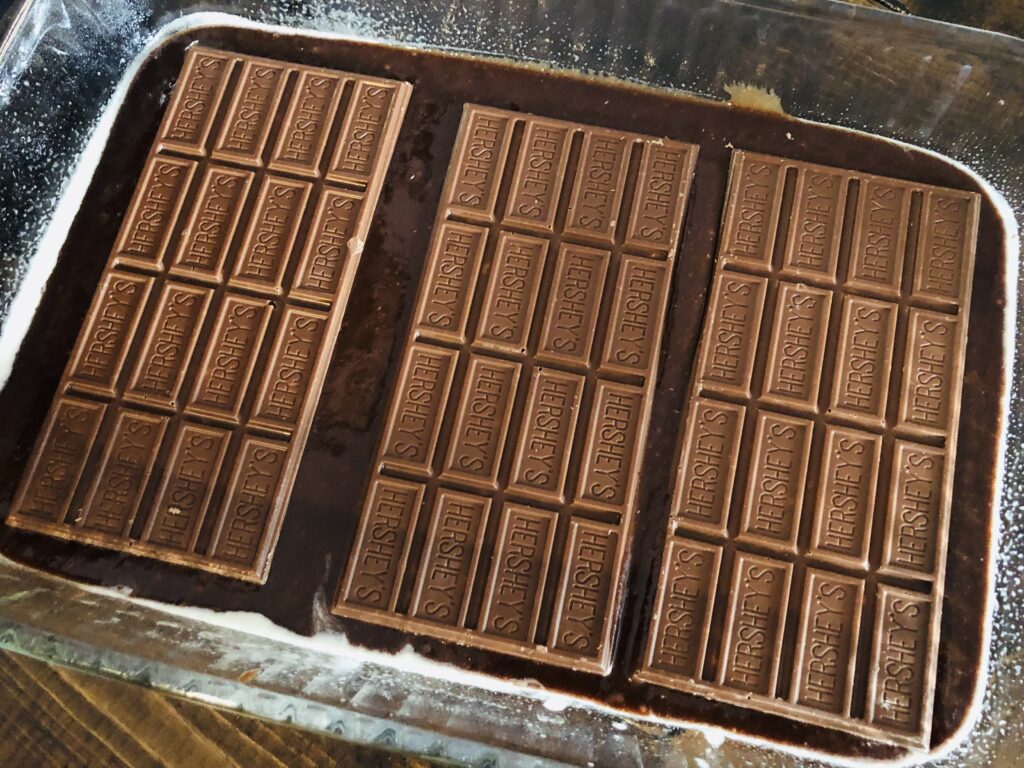 Now it is time to prepare the second brown mix. Once the mix is ready, pour it over the candy bars as evenly as possible.
Finally it's time for the brownies to go into the oven! Bake them at 350 degrees for 30 to 35 minutes. Let the brownies cool before trying to cut them. This might be the hardest part of the entire recipe!
Best Brownies You Will Ever Have!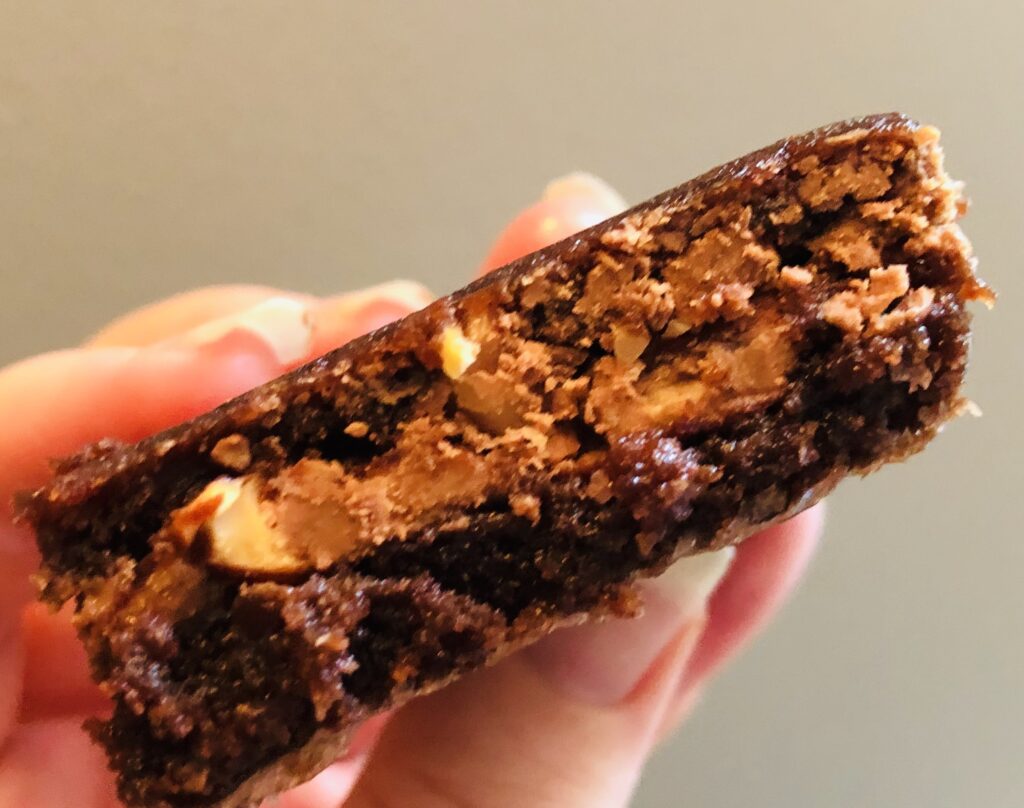 See how the brownies just baked right around the candy bars. They really are the best brownies you will ever have.
I have been making these brownies for almost 15 years. My husband's grandmother taught me this recipe once while visiting. It is perfect for entertaining.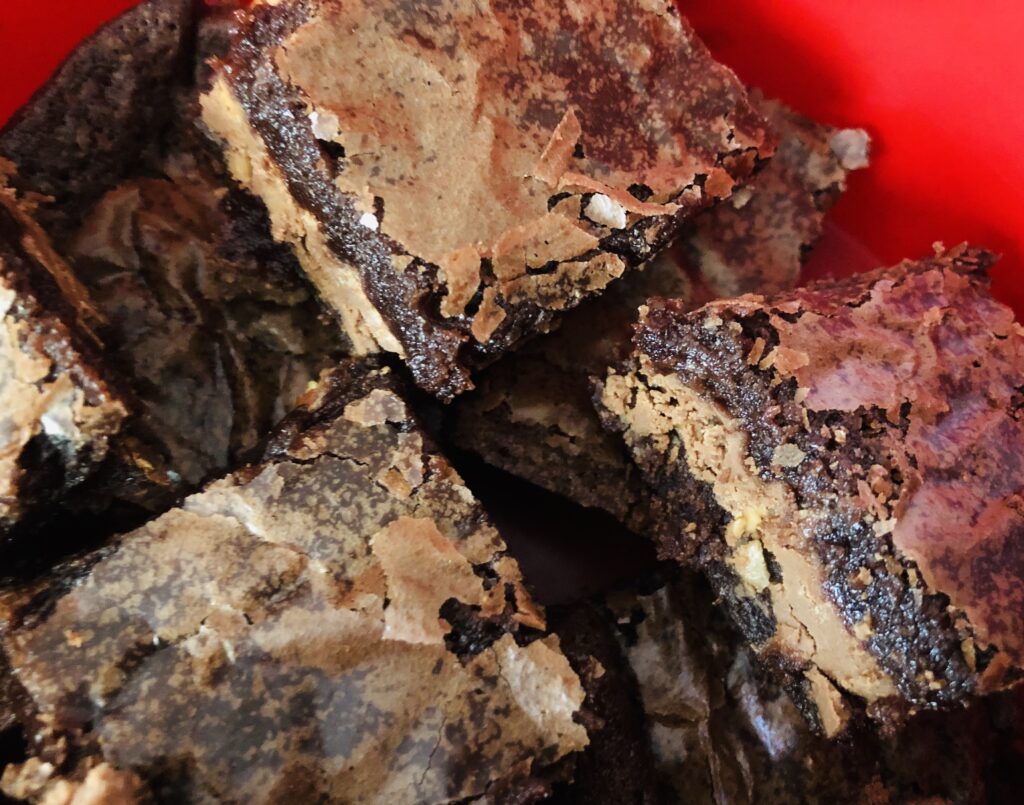 The next time you are craving chocolate, give this recipe a try! I promise it will not disappoint. If you are looking for something healthier, give our Clean Eating Peanut Butter Balls a try.