Christmas Break begins in a few short hours! The kids will be getting off the bus to enjoy the holidays for two whole weeks. We are all excited for the break. What better way to kick it off than with a movie night? This Dollar Tree Movie Night Gift Basket is the perfect way to celebrate!
This basket is super simple to put together. Plus all the items came from Dollar Tree. Easy and inexpensive ideas are definitely what we need this time of year.
This post does include affiliate links. That means I could earn a tiny portion of any sale that is made through clicking on any of these products with no additional cost to you. All support is greatly appreciated!
The big popcorn buckets are the perfect container for this gift idea. They also have a matching two-pack of smaller buckets that are super cute. The kids will love eating their popcorn from these little buckets.
Gift Basket Supplies from Dollar Tree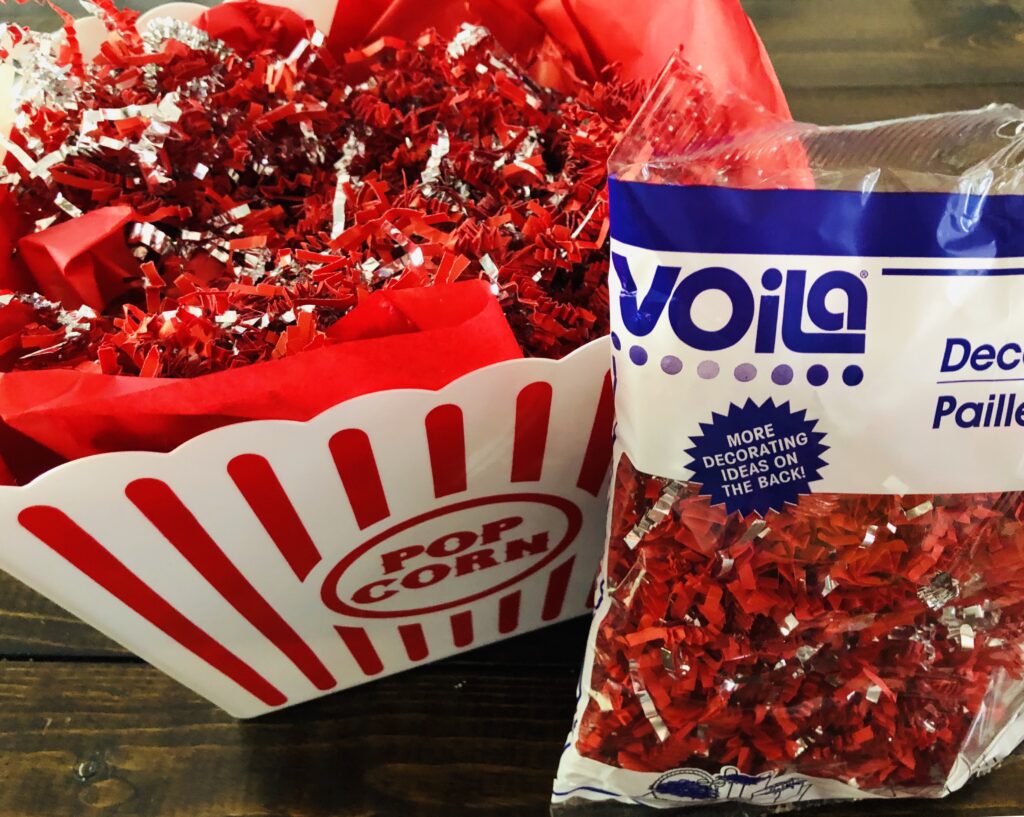 When creating a gift basket, Dollar Tree is definitely the place to go for supplies. I was able to pick up this cute red and silver decorative paper shred there.
They also had the cute cups, a large variety of candy, and hot chocolate there. Here is a list of all the items I used to put this gift basket together.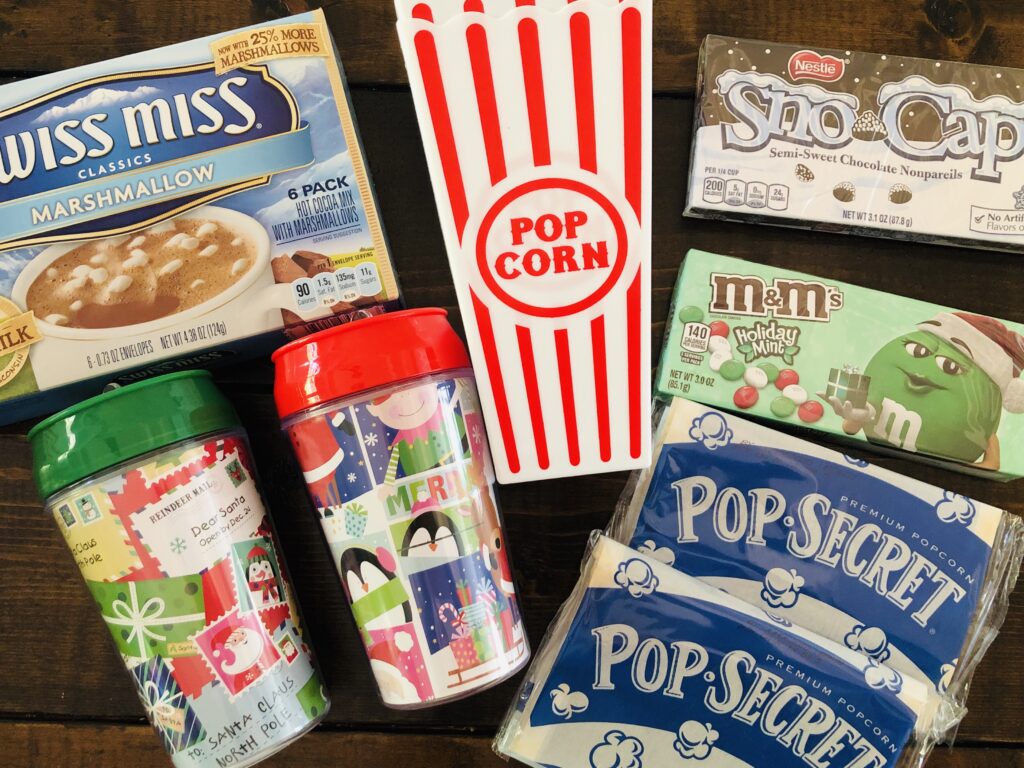 I added red tissue paper and the decorative paper shred to the bottom of the large popcorn bucket. Then I just arranged the remaining items on top. Two packages of microwave popcorn fit nicely in the small popcorn buckets.
A Dollar Tree Movie Night Gift Basket is a great inexpensive gift idea!
This gift basket would be great to take to a gift exchange with friends or family! It only costs about $10 to completely put together. If you need a more substantial gift, you could always add some DVDs or a movie theater gift card. Make your own gift card holder with only a sheet of paper to tuck into this cute basket.
I know this basket will be a hit with my kids! They are in for a surprise when they find out it's movie night. We might even have to order pizza for dinner.
More Dollar Tree Gift Basket Ideas
I've done a few Dollar Tree gift baskets if you need more inexpensive gift ideas. They have great supplies for a Car Wash Gift Basket. Also, a Kids' Arts and Crafts Basket is fun to put together for the little ones in your life.