Baking Christmas Cookies is one of our favorite holiday activities. We had so much fun baking and decorating cookies over the weekend. It made me want to share this list of easy Christmas Cookie Recipes to Make with Kids.
This post does include affiliate links. That means I could earn a tiny portion of any sale that is made through clicking on any of these products with no additional cost to you. All support is greatly appreciated!
We made a couple of different types of cookies to share with our neighbors. My favorite cookies are Buttery Almond Thumbprint Cookies so I definitely had to bake those. Then we made Cream Cheese Sugar Cookies and decorated them with the cutest snowman decorations.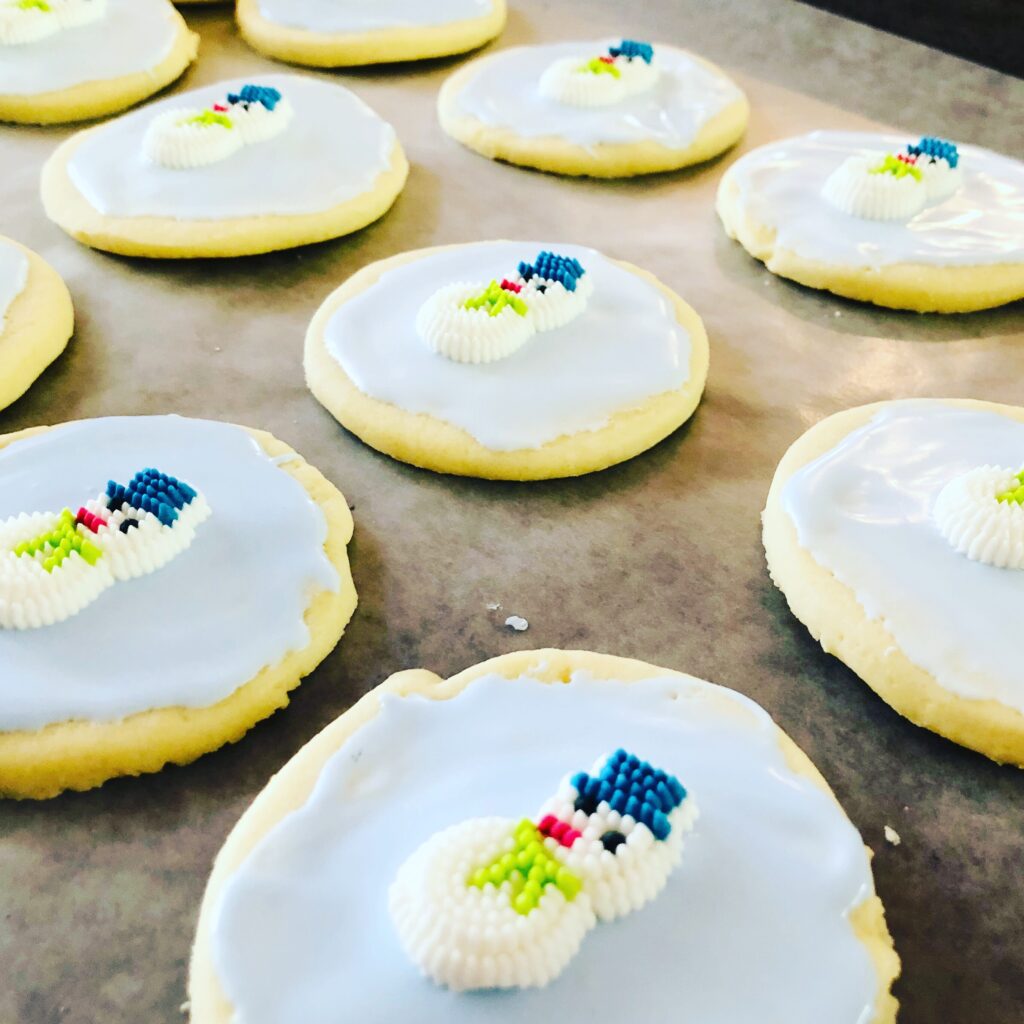 I want my children to have great memories of baking with me during the holidays. Let's be honest. Sometimes having the kids in the kitchen can be stressful. So we definitely need easy recipes that we can all relax and enjoy baking together.
This list of easy cookie recipes will give you plenty of options. I've included traditional sugar cookies, gingerbread cookies, reindeer, snowmen, and so many more! There are tons of fun recipes to choose from!
Easy Christmas Cookie Recipes to Make with Kids
Create great holiday memories with this collection of Easy Christmas Cookie Recipes to Make with Kids. There are so many fun recipes to choose from!
If that cookie list doesn't put you in the mood to make cookies with the kids, then nothing will! Let them help you pick out a few recipes to try this weekend. Christmas is only a week away!
If you are more into fudge, be sure to check out our delicious Peanut Butter M&M Cookie Dough Fudge Recipe. It is a definite crowd pleaser!
What are your favorite Christmas Cookie Recipes to make with kids?