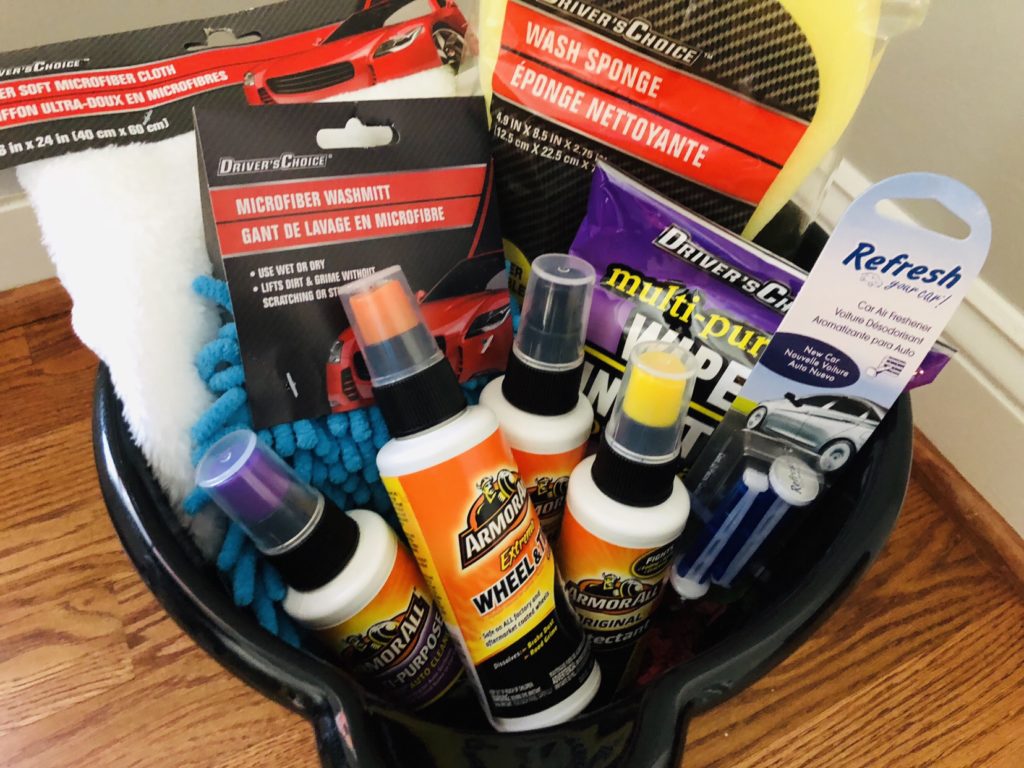 Do you struggle when it comes to gifts for men or teenage boys? I feel like they can be a little harder to buy for. That was until I discovered the Dollar Tree Car Wash Gift Basket. It is a simple gift you can put together and it pairs wonderfully with a Gas Card or Cash. Let's be real….teenage boys really just want cash or gift cards. I like for them to have a little something to open though.
It's our Second Day of the Fourth Annual 12 Days of Christmas Series!
We have teamed up with 50 plus bloggers to bring you a oodles of DIY Ideas and Recipes to make your holiday season merrier. There are 12 different posts in the series and we have spread them out over a four week period with three posts per week. Now is the time to subscribe!
GO HERE for the complete list of Dates and Topics plus a collection of most popular holiday ideas including ornaments, games, recipes and more from all 50 plus talented bloggers!
It's Day 2 and we are sharing DIY Gift Ideas!
DOLLAR TREE CAR WASH GIFT BASKET
This post does include affiliate links. That means I could earn a tiny portion of any sale that is made through clicking on any of these products with no additional cost to you. All support is greatly appreciated!
This gift was super simple to put together and all the items came from Dollar Tree! I am starting to wonder if I have a slight addiction to that store. When I saw they had such an awesome selection of Armor All products, I knew I wanted to create this gift basket.
I used the following items to create this gift basket:
Car Air Freshener (New Car Scent)
Armor All Wheel & Tire Cleaner
Armor All Original Protectant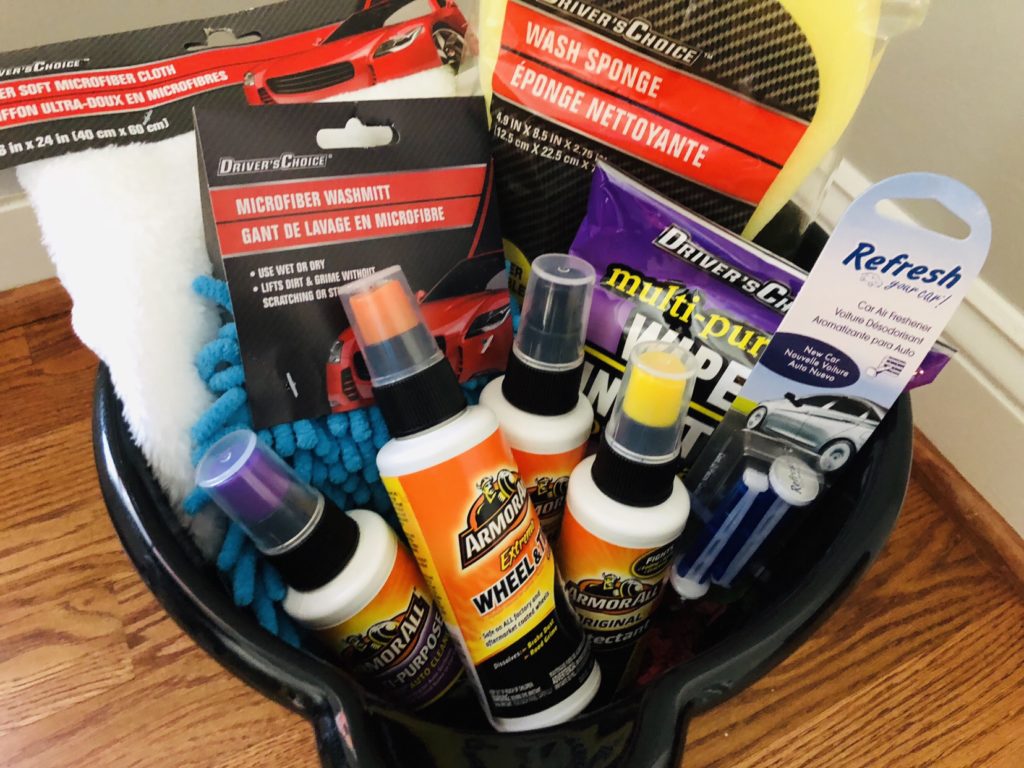 I added some gift tissue and shredding to the bottom of the bucket. Then I arranged the products on top. All of these products cost a total of only $10! This would be perfect if you need a $10 gift for a gift exchange. I plan to add cash or a gas card to this basket using one of my DIY Gift Card Holders.
I hope this is an idea you can use this holiday season! I know it will be great for my 16 year old nephew. I'm not sure how clean his bedroom is, but he definitely likes to keep a clean car.