It is officially the time of year that everyone is looking for gift ideas! We all need a few ideas that won't break the bank. I thought it would be fun to share a few Dollar Tree Gift Basket Ideas that can help. There should be something here for almost everyone on your list! A lot of these would also make great hostess gifts or Secret Santa gifts.
When putting together a gift basket, it is good to have a theme. These gift baskets are great on their own or are perfect gifts for adding gift cards. All of these ideas are super easy to put together. Easy and inexpensive ideas are definitely what we need this time of year.
This post does include affiliate links. That means I could earn a tiny portion of any sale that is made through clicking on any of these products with no additional cost to you. All support is greatly appreciated!
A Movie Night Gift Basket is a fun gift idea for kids of all ages! The big popcorn buckets are the perfect containers for putting this gift together. Dollar Tree also has the matching two-pack of smaller buckets that are super cute.
You can fill the popcorn bucket with all their favorite snacks and movie night treats. This gift basket would also be great for adding a movie theater gift card or a DVD of their favorite movie. Since I did this gift basket during the holidays, I added cute holiday cups and hot cocoa packets.
Dollar Tree has expanded their craft section since I made this gift basket. There are supplies there for kids and adults of all ages. We put this together for a birthday gift and included a Michael's Craft Store gift card.
A Spa Gift Basket is a great idea for all the ladies in your life. I put this together during Easter but it would also work for any occasion. You will just need to use a different ribbon for the tote.
Have fun finding color coordinated items to go in this basket! This can include chocolate, nail care items, candles, books, and cozy socks. Anything that encourages her to pamper and take care of herself.
When I saw Dollar Tree had such an awesome selection of Armor All products, I knew I wanted to create this Car Wash Gift Basket. They even have the perfect buckets to create this easy gift idea for men.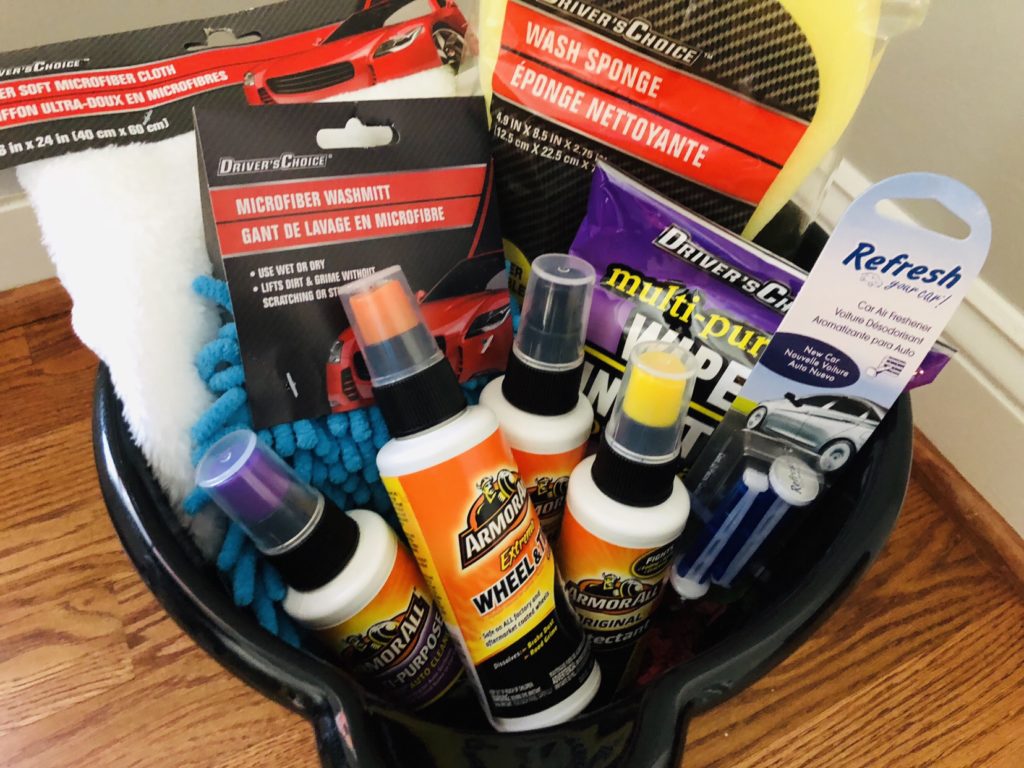 Dollar Tree has a lot of cute Elmo Themed Baby Items that are perfect for putting together a gift basket. The colors are fun and bright. This basket idea is great for a boy or girl.
This gift basket idea might be hard to put together during the holiday season. I wanted to include it for other times of the year or in case you live in a warmer climate. It's always a good idea to give children items that encourage them to get outside and play.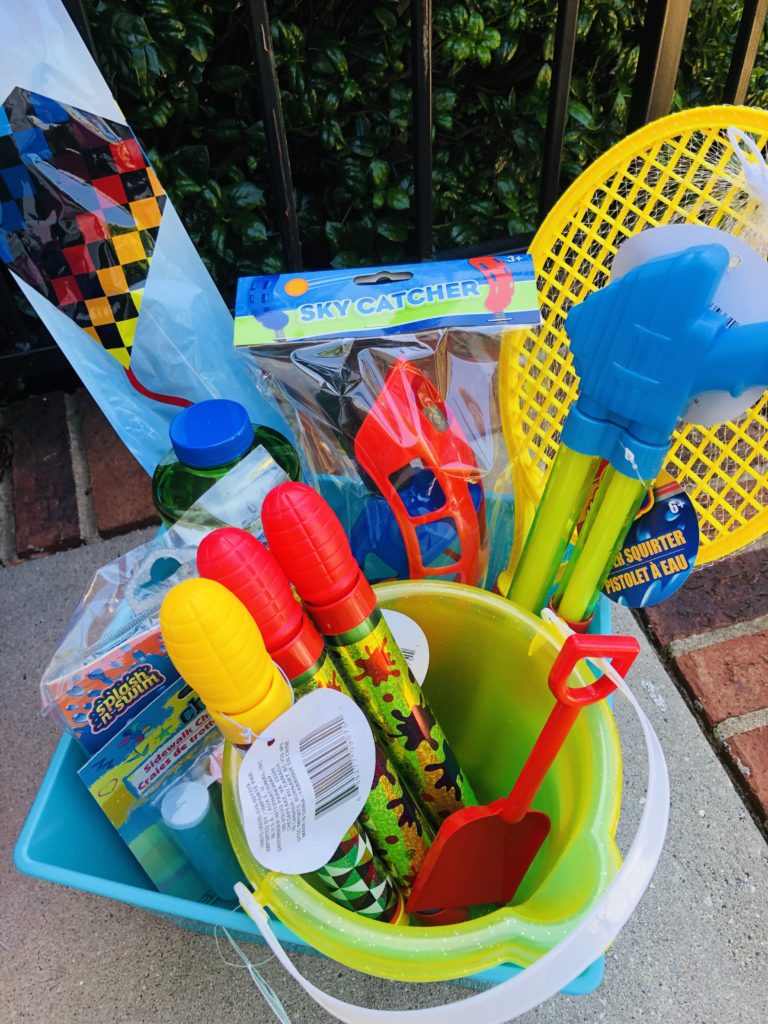 I hope these ideas are helpful! Even if you aren't interested in putting together a gift basket, Dollar Tree has so many gift wrapping supplies that will save you money this holiday season.