I spend a lot of time in Dollar Tree. It is a great place to wander around to see what you can find. Did you realize they have a lot of cute Elmo themed baby supplies? Throw them together in a bucket for an adorable Dollar Tree Baby Easter Basket!
This post does include affiliate links. That means I could earn a tiny portion of any sale that is made through clicking on any of these products with no additional cost to you. All support is greatly appreciated!
Right now you can find a great selection of baskets and buckets at Dollar Tree. I found a cute yellow bucket that was perfect for this gift basket. It also comes in blue, pink, and purple and is just the right size for holding the items that I found.
Elmo Themed Baby Items at Dollar Tree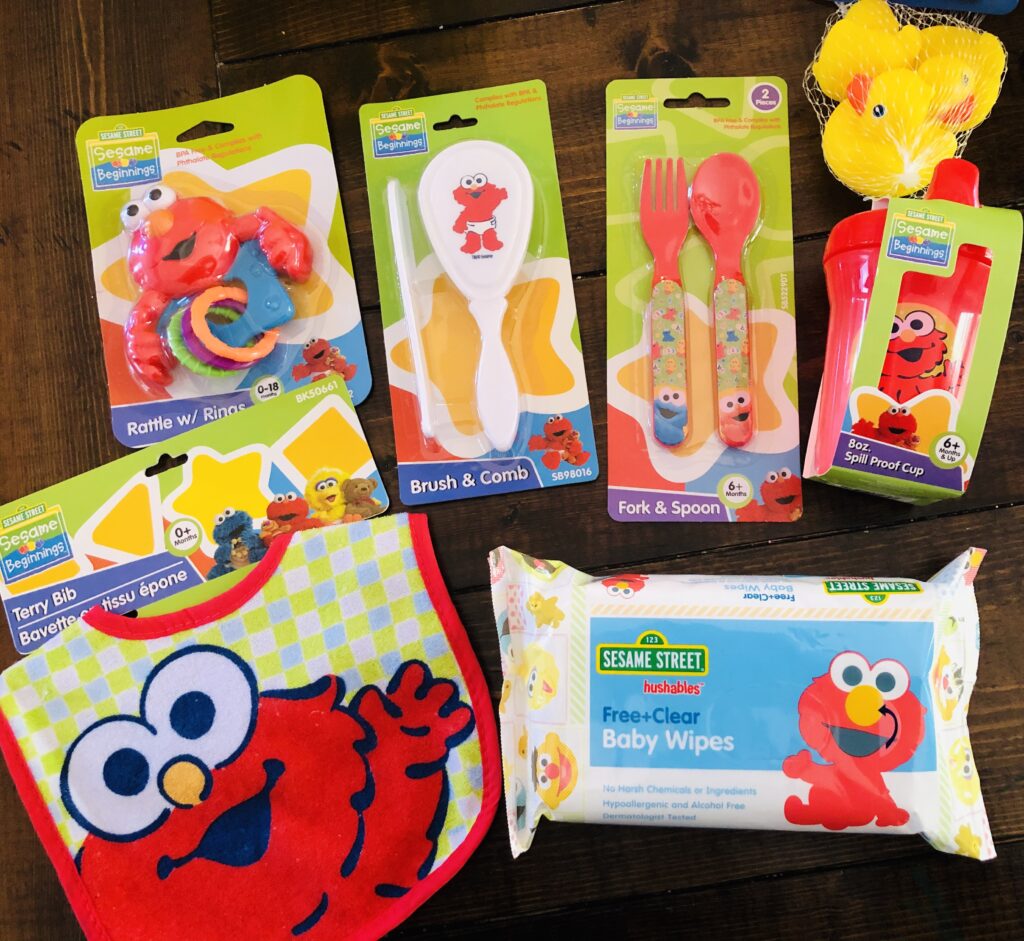 I have listed below the items I used in this Dollar Tree Elmo Baby Basket. These items actually come in a variety of Sesame Street characters.
I was very happy with the selection of cute baby items I found at Dollar Tree for this basket. The only thing I was not able to find was an Elmo Board Book. They had other Sesame Street books though. When my son was a toddler, these were some of our favorite books!
Dollar Tree Elmo Baby Basket
The pretty bright colors are really what make this basket so cute! I really enjoy putting gift baskets together. Be sure to check out my other Dollar Tree Easter Baskets for more ideas.
This adorable basket doesn't have to just be for Easter! It would be great for a baby shower gift or birthday basket for a one year old. You could even add a gift card to make it a more substantial gift.