We all know I am a regular at the local Dollar Tree store. Lately I've been admiring all the fun Spring and Easter items. There are so many DIY Dollar Tree Easter Decor Crafts and just not enough time to do them all.
I was able to create a cute Bunny Wreath using Dollar Tree supplies last week. That really inspired me to look for more ideas to create Easter Decor Crafts.
Dollar Tree Easter Decor Finds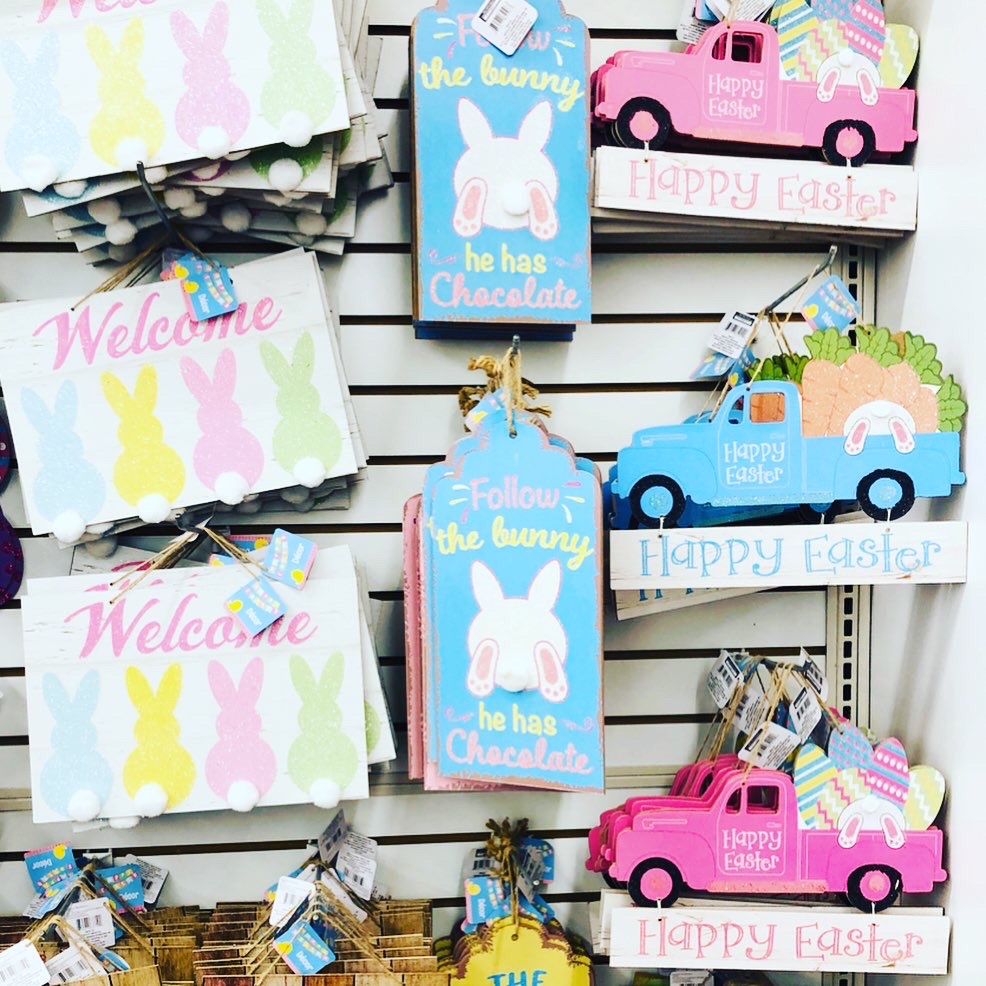 The Easter Bunny Truck Sign has stolen my heart! I made the mistake of not picking it up the day I got this picture. By the time I got back to the store, someone had cleared out the entire stock of these cute signs. They are currently still available to purchase in bulk online. I've seen some beautiful wreaths on Instagram using this sign.
Lucky for me I was able to snag this cute bunny garland though! I like to hang festive garland or banners with string lights in our dining room window. We do a lot of crafting in that space so it's a fun way to add some inspiration.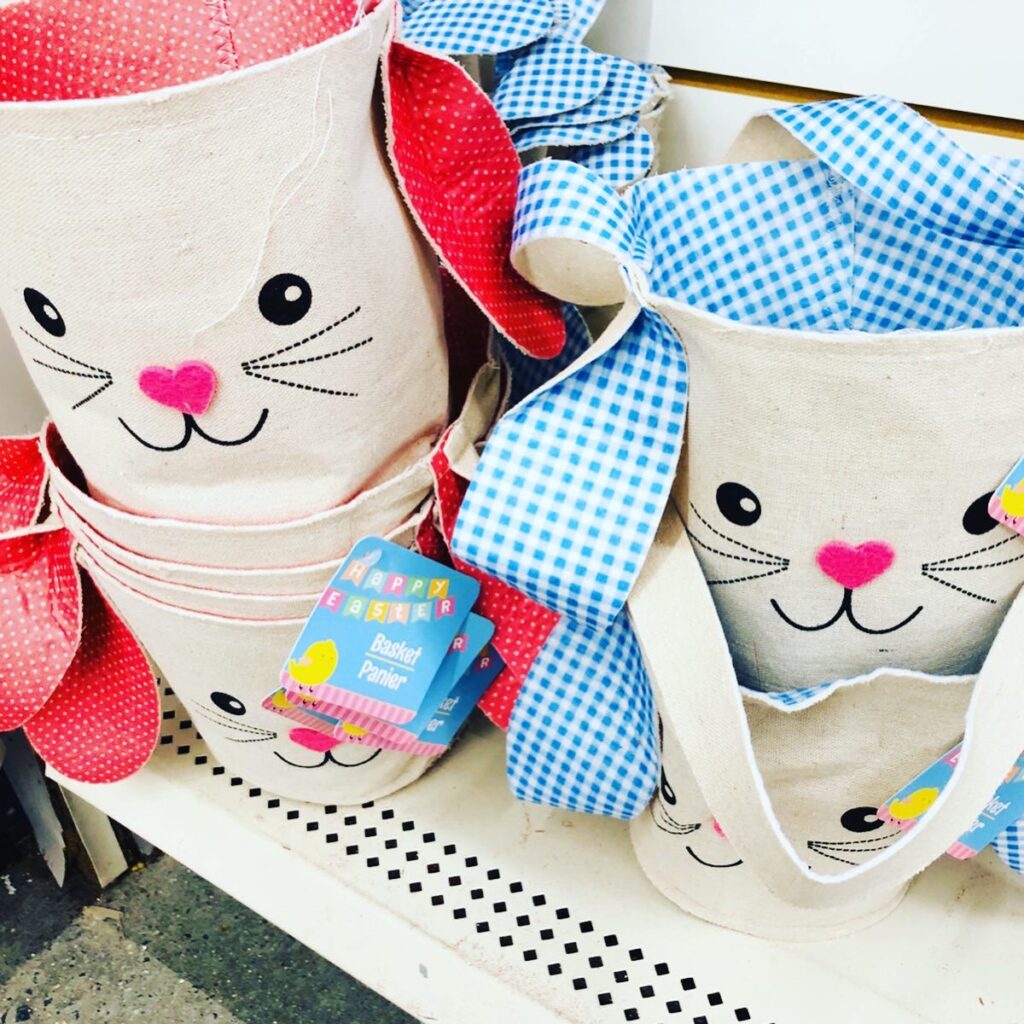 These adorable Bunny Canvas Baskets are another great find that I missed out on! I've seen these baskets personalized using a Cricut Machine. I've also seen them turned into cute pillows or used as the base of a beautiful centerpiece. If they are not longer available in store, be sure to check online.
DIY Dollar Tree Easter Decor Crafts
Check out this list of amazing Easter Decor Crafts using items found at Dollar Tree! Some of the items are found exclusively during the Easter season. There are other amazing crafts using items you can find everyday.
Dollar Tree Easter Crafts
Create beautiful home decor items using Dollar Tree products. Here are just a few of the cutest Dollar Tree DIY Easter Crafts.
These crafts are all so cute! I'm not sure which one to try first! I know I'll be heading to Dollar Tree again soon so I'll have to see what all I can find.