Happy March! Spring is on it's way! To celebrate we made this simple Paper Plate Shamrock Wreath Craft this week. This is my favorite craft and we do it for ALL the seasons and holidays.
I love this craft because it is SO easy and mess free. It's an easy one to do in the classroom or for playdates. The hardest part is finding the perfect stickers or embellishments for your paper plate wreath.
This post does include affiliate links. That means I could earn a tiny portion of any sale that is made through clicking on any of these products with no additional cost to you. All support is greatly appreciated!
Glittery Shamrock Foam Stickers
Usually I am able to find all the supplies at Dollar Tree or Michael's but neither store had quite what I was looking for. Luckily I came across these glittery shamrock foam stickers on Amazon.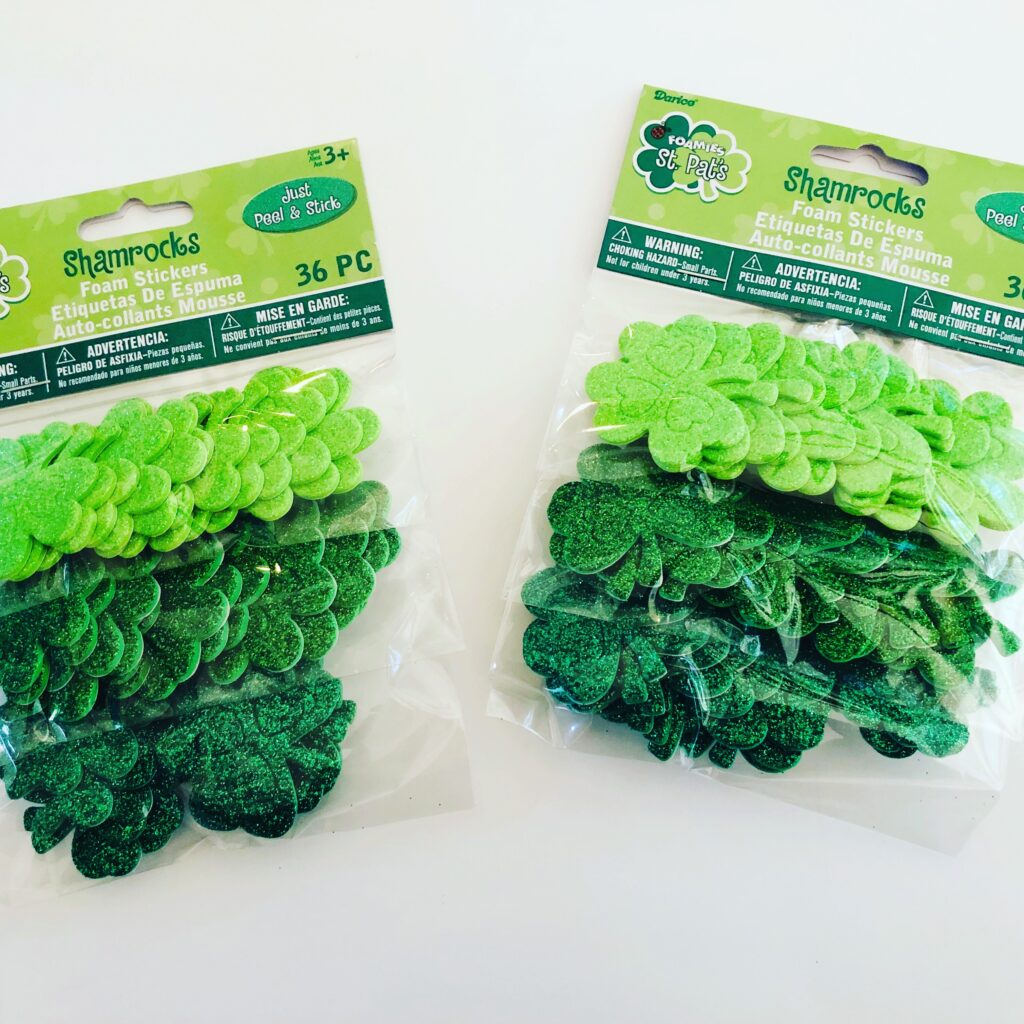 These stickers were perfect! I love that they are glittery and come in three shades of green. The little hearts punch out of the inside of the shamrocks to provide even more embellishments. So pretty!
St. Patrick's Day Craft Tray Setup
I am obsessed with organizing this little tray! It is actually a chip and dip tray from Dollar Tree. This tray is the perfect size for our paper plate crafts. We have also used it for playdates, snacks, fine motor activities, and cloud dough play.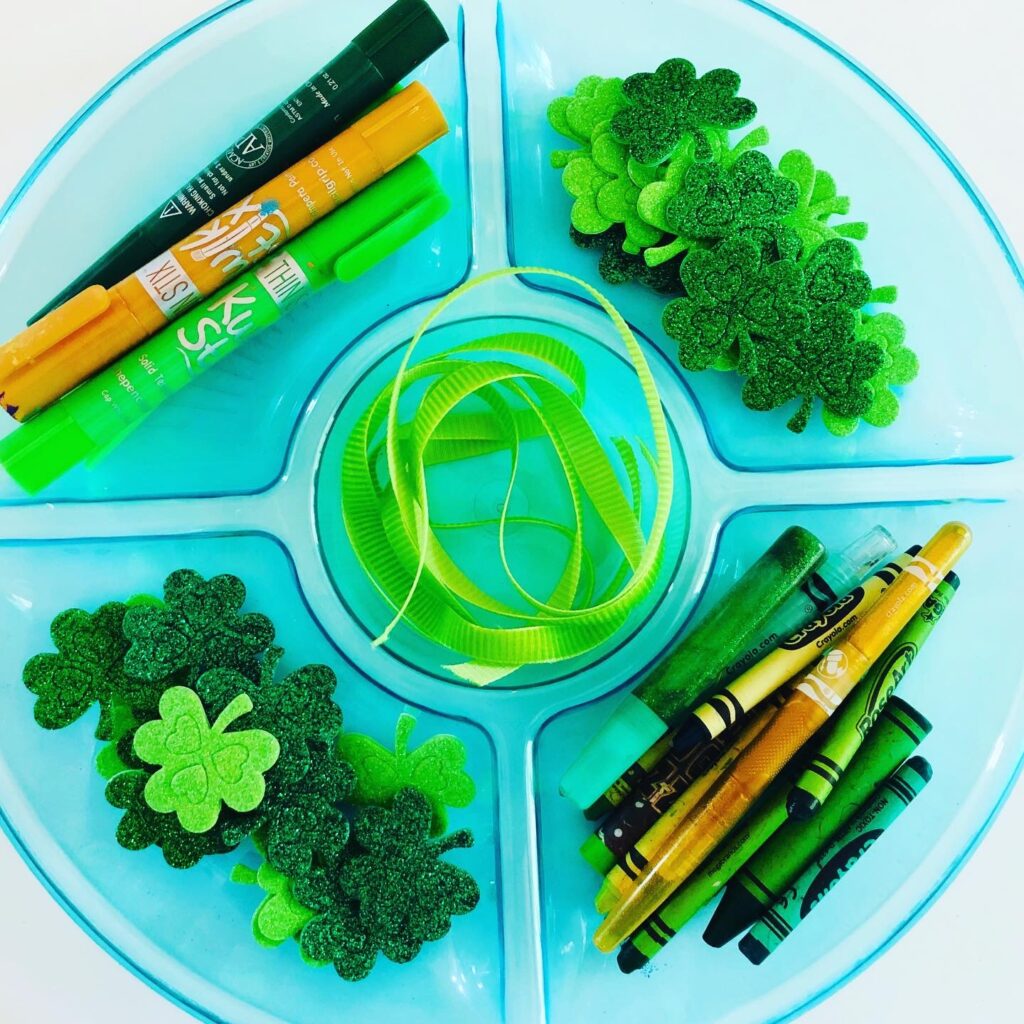 For this Paper Plate Shamrock Wreath Craft I filled the tray with all things green and a little gold. I've listed all the craft supplies below.
In addition to the craft supplies in the tray, you will also need a hole punch, paper plates, and a pair of scissors. I like to cut out the middle of the paper plates before the kids are ready to get started on the craft.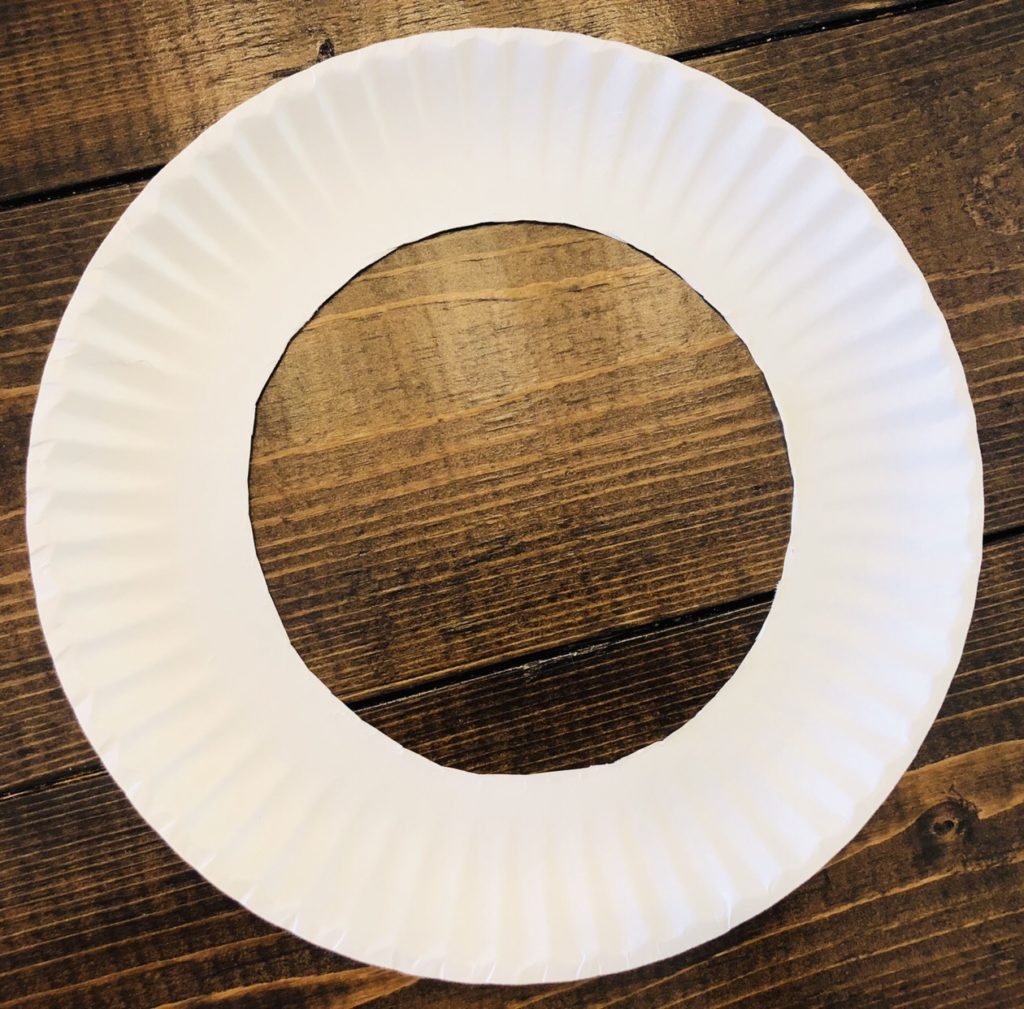 Once the paper plates are ready, the kids are ready to decorate their own paper plate wreath! I usually show them an example but let them use their own creativity for this craft.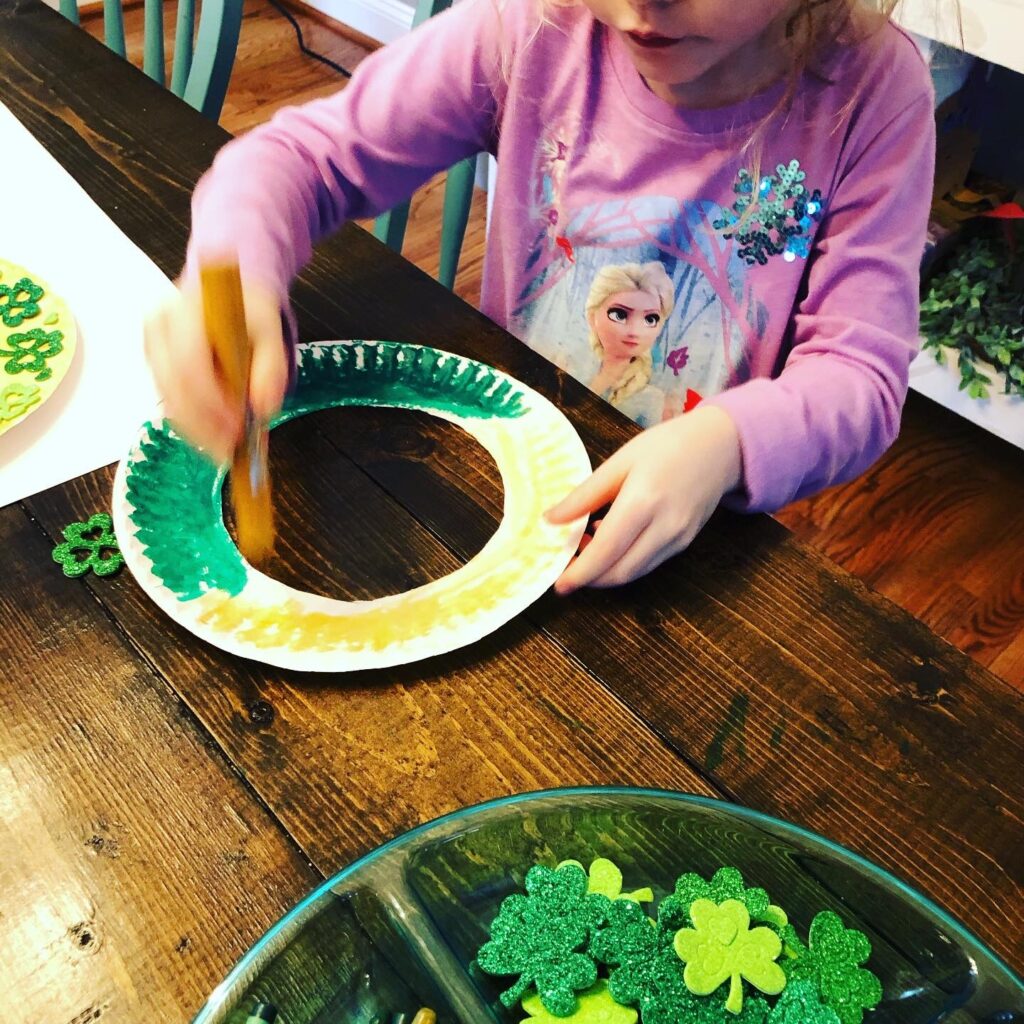 I usually encourage the kids to color the paper plate first with either the crayons or Kwik Stix. Markers would also be another great option for this craft.
Once they are finished coloring, they can add the foam stickers. Sometimes I will even put out little tubes of glitter glue.
Paper Plate Shamrock Wreath
I really enjoy doing this craft with the kids too! Who doesn't enjoy coloring and playing with stickers?! If the kids are older, have them create a pattern with the colors.
Once they finish decorating their wreath, you can punch two holes in the top. Then use a piece of ribbon to tie a bow at the top. It is also good to leave a loop in the back so they can hang their wreath.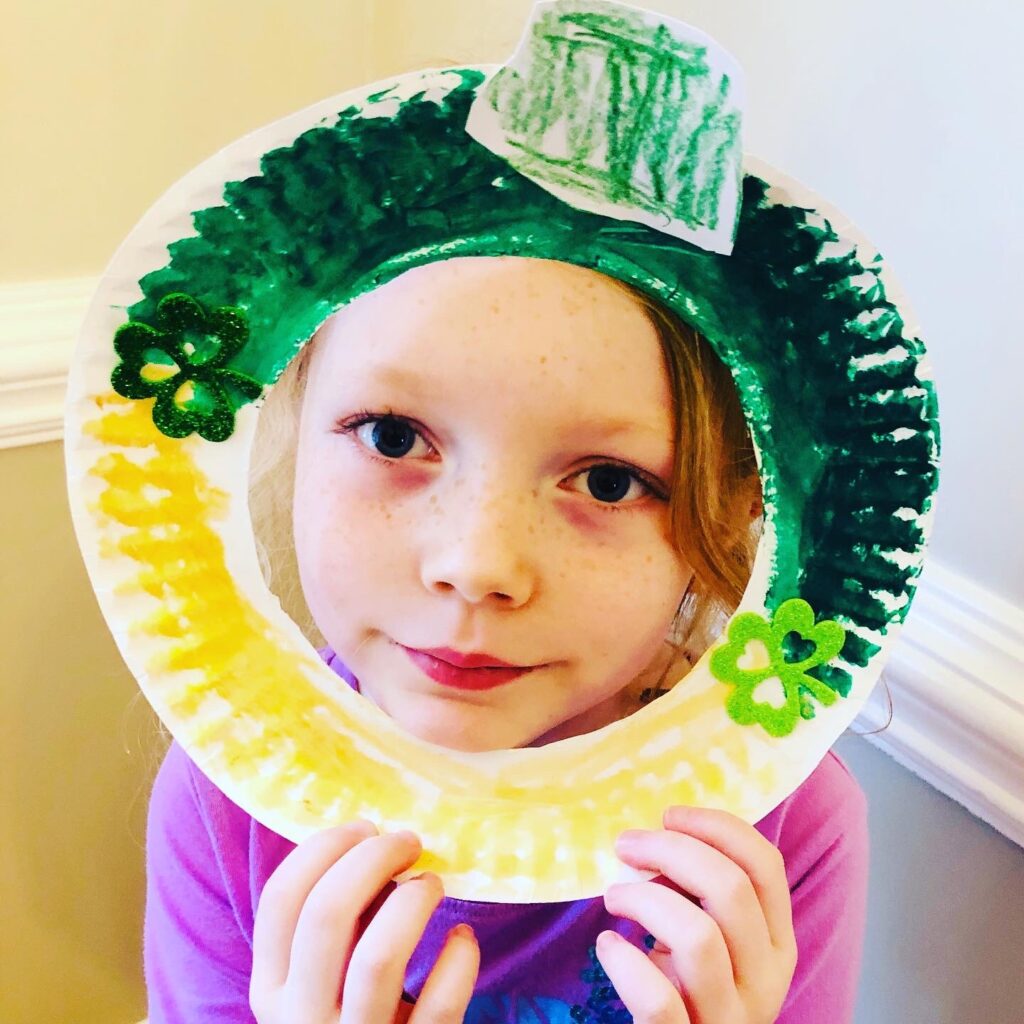 As you can see, Graylie turned her wreath into a mask! She used one of the circles from the middle to create a hat. It is so fun to watch them take the creativity to another level.
We have also done this craft using rainbow colors and gold coins for St. Patrick's Day! Check out this list for even more fun ideas for crafts involving leprechauns, shamrocks, rainbows, and more!