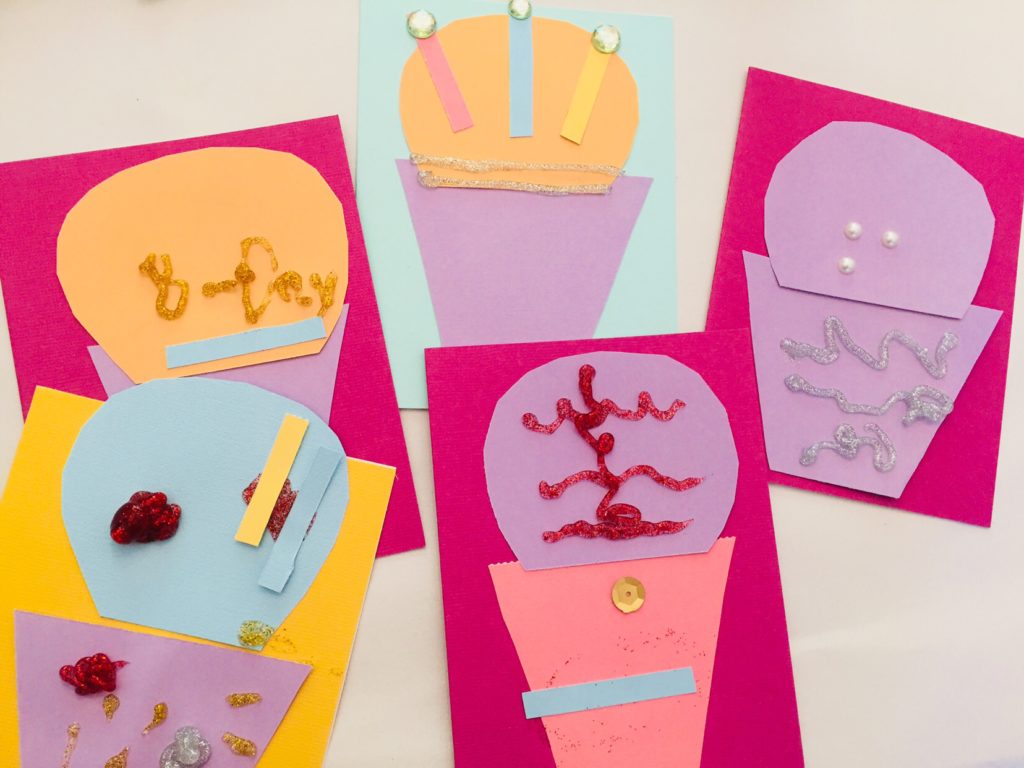 For Week 42 of the Pinterest Challenge, I am sharing this fun Cupcake Card Playdate Craft! My kids love to have play dates. It is so much fun to have their friends over to our house.  Most of the time they can entertain themselves since it is always more fun to have a playmate. It can also be good to have an activity ready though in case they start to get bored. Sometimes little ones also have trouble sharing their toys and a craft can definitely be a good distraction if that starts to happen.

I was inspired to set this project up for a play date when I saw a cute pin for an Invitation to Create. She called hers a Cupcake Factory. I decided to set up our tray to create cards. That way the kids could take them home and use them for birthday cards.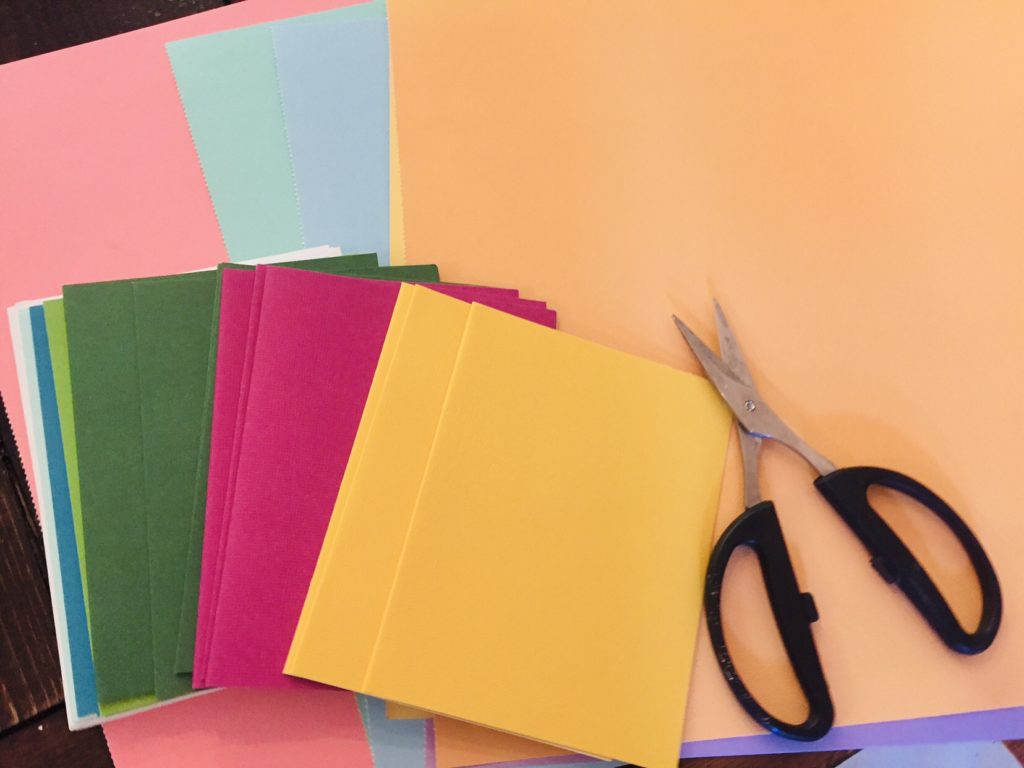 The hardest part was cutting out the pieces. I didn't use a template. Using scissors, I just cut out several trapezoids for bases, semi-circles for the tops, and long rectangles for the candles. I put all of these pieces in the tray along with glitter glue, rhinestone and sequins stickers, and glue sticks.
I let the kids play for a while before introducing the craft. After they had gotten tired from dressing up and jumping on the trampoline, they were ready to sit down and work on their cupcake cards. They did a great job and were so creative. The cards turned out beautiful!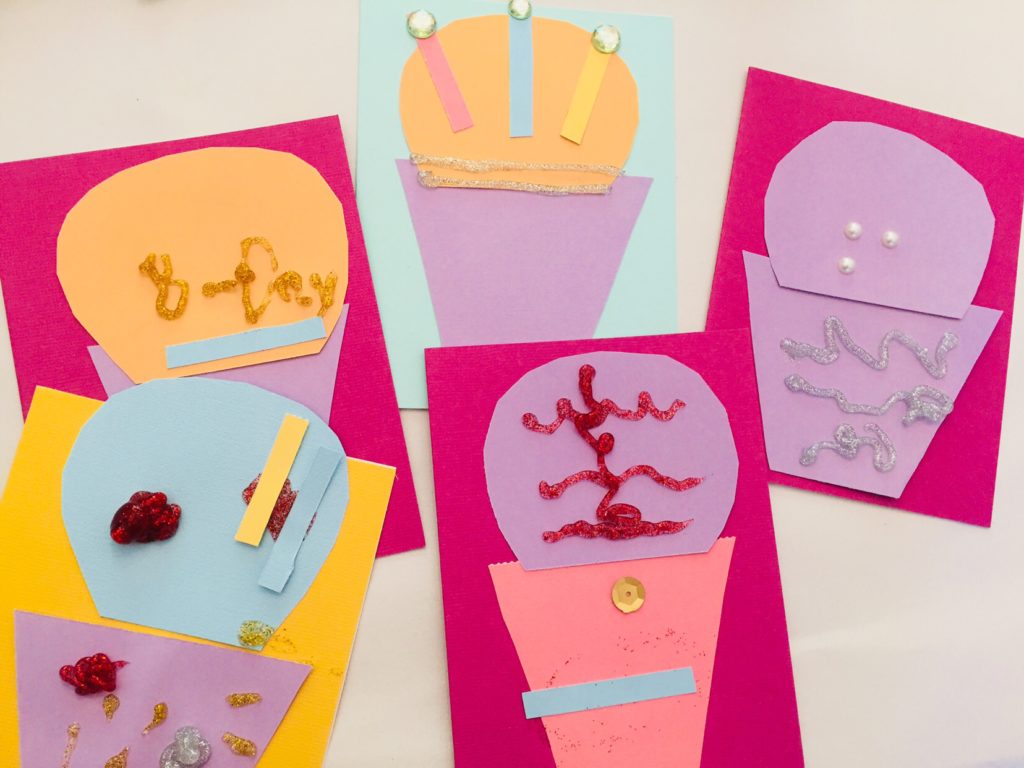 As you can see, they really enjoyed the glitter glue. I usually pick up a 3-pack at Dollar Tree every few weeks. This was my first experience doing a playdate craft and I know it will not be the last. If you are looking for more play date crafts, check out our Paper Plate Crown Craft. Both of these crafts would be perfect for birthday parties too!
This post does include affiliate links. That means I could earn a tiny portion of any sale that is made through clicking on any of these products with no additional cost to you. All support is greatly appreciated!