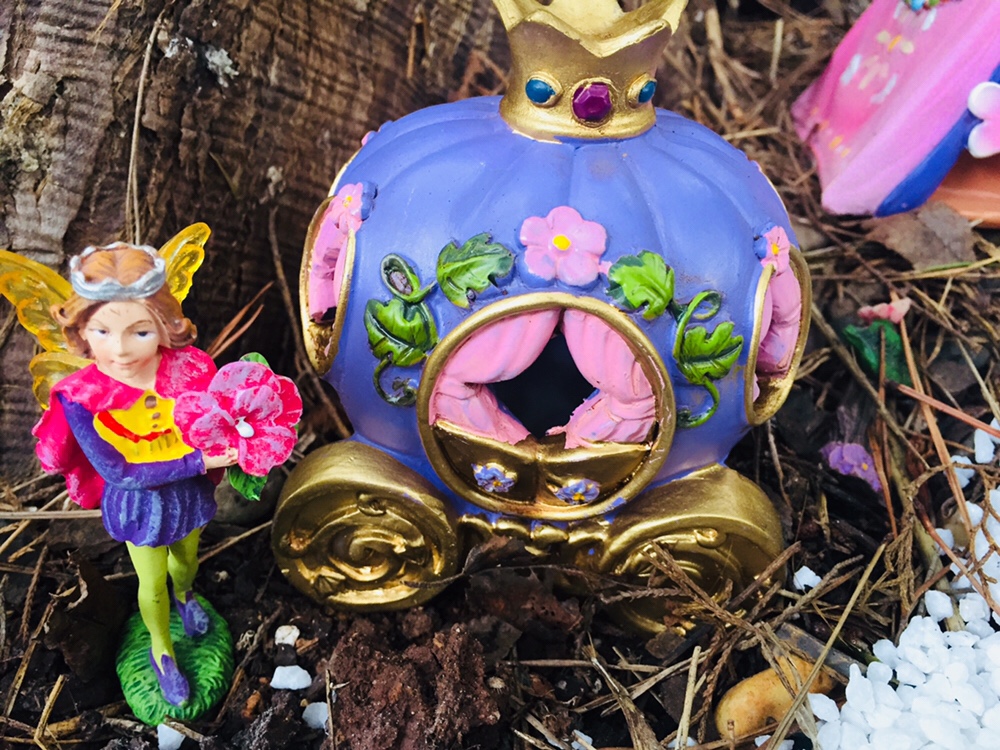 The weather is finally starting to feel like fall in North Carolina! That means we can start planting mums and decorating pumpkins. I'm excited to plant a Fall Fairy Garden this year. Since it was still feeling like summer, we decided to go ahead and create our own Princess Fairy Garden last week. Michael's had a lot of cute fairy garden accessories on sale for 70% off and I just couldn't resist!
We had planted Impatiens this spring to create our Backyard Dollar Tree Fairy Garden. Those flowers still look so beautiful. I knew they would be perfect for our new Princess Fairy Garden too. The pink of the blooms looked so pretty with the fun fairy castle and tent we found.
Graylie's favorite find was the purple and pink chariot. She played with these figurines forever once we got them home. They were all so cute that it wasn't hard to create this magical little garden area.
I really loved the fairy door. We used some little rock pebbles we found at Dollar Tree to create a path throughout the garden. We had the path leading right up to the door through the flowers.
This Princess Fairy Garden was so quick and easy to put together. There are a few handmade touches I would like to add. It is fun to change out the garden and I am looking forward to planting our fall garden soon.
This post does include affiliate links. That means I could earn a tiny portion of any sale that is made through clicking on any of these products with no additional cost to you. All support is greatly appreciated!