We are loving the spring-like weather we have had the past few days! It is especially nice since we are trying to stay out of the public due to the constant Coronavirus updates. At least we can get outside and get some fresh air. If you are in the same situation, try spring fairy gardening with the kids!
Creating a fairy garden in your backyard is a great activity for kids of all ages. It also doesn't need to be expensive at all. Find a spot for it around a tree or in the corner of a flower bed.
This post does include affiliate links. That means I could earn a tiny portion of any sale that is made through clicking on any of these products with no additional cost to you. All support is greatly appreciated!
Cheap Fairy Garden Accessories at Dollar Tree
Right now Dollar Tree has adorable Spring Fairy Garden Accessories. There are cute fairy houses with flowers or carrots in a variety of spring colors.
The kids really love these little three packs of figurines. The fairies, gnomes, and mushrooms were their favorites. I was also able to find sand, rocks, and wooden corks there that are perfect for creating!
Spring Flowers for Backyard Fairy Garden
I am no expert when it comes to plants! Pretty flowers make me happy though. These purple pansies are perfect for creating a magical backyard fairy garden. After doing some research, they may actually be violas.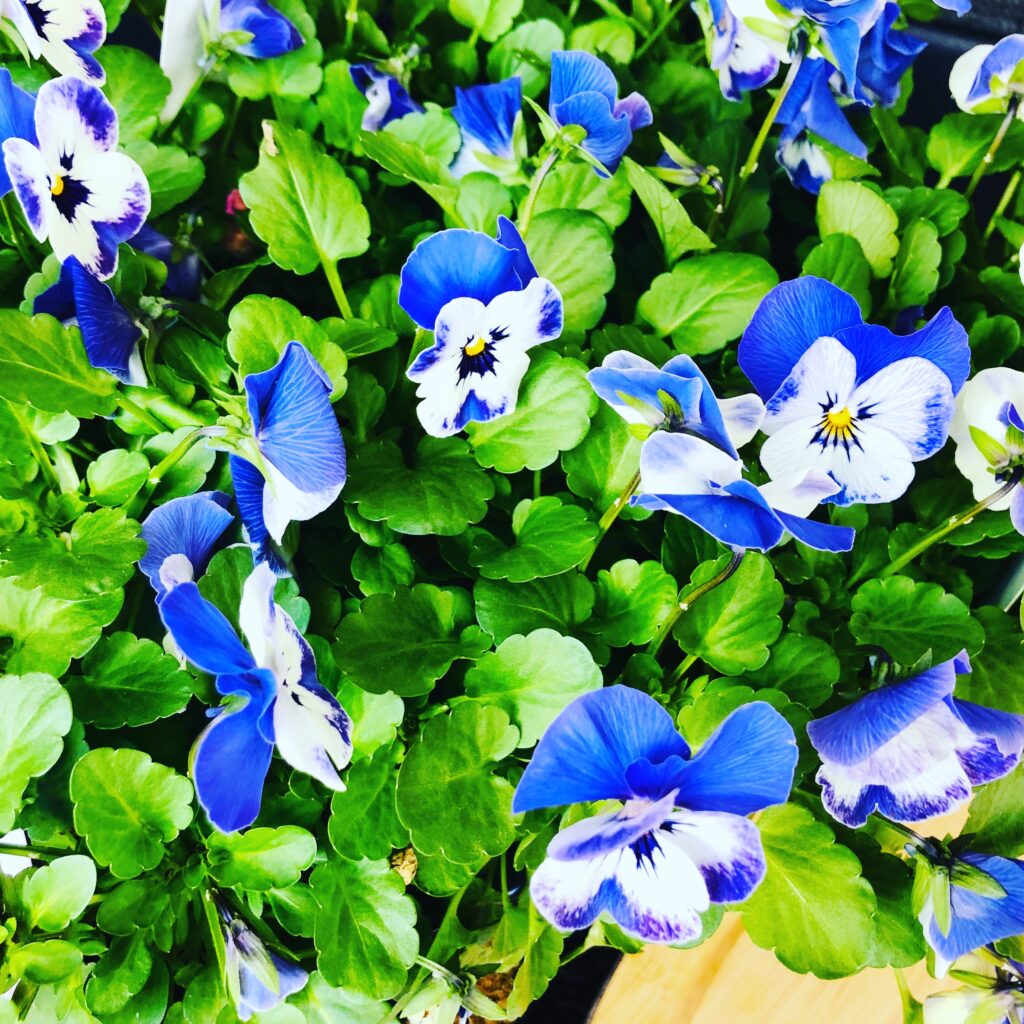 For our spring fairy gardening project, we cleaned out our fairy garden area first. Then we added some fresh soil and planted these pretty flowers.
Spring Fairy Gardening with Kids
Once we had the flowers planted, I let the kids work on the design themselves. We opened up all of our Dollar Tree Fairy Garden Finds and started creating.
They began by placing the fairy houses around the garden within the flowers. Once we were happy with the placement of the houses, they began to work with the smaller figurines.
Next they were able to create some cute pathways with the sand, rocks, and corks. Our favorite is this white pathway in the middle of the garden using the corks.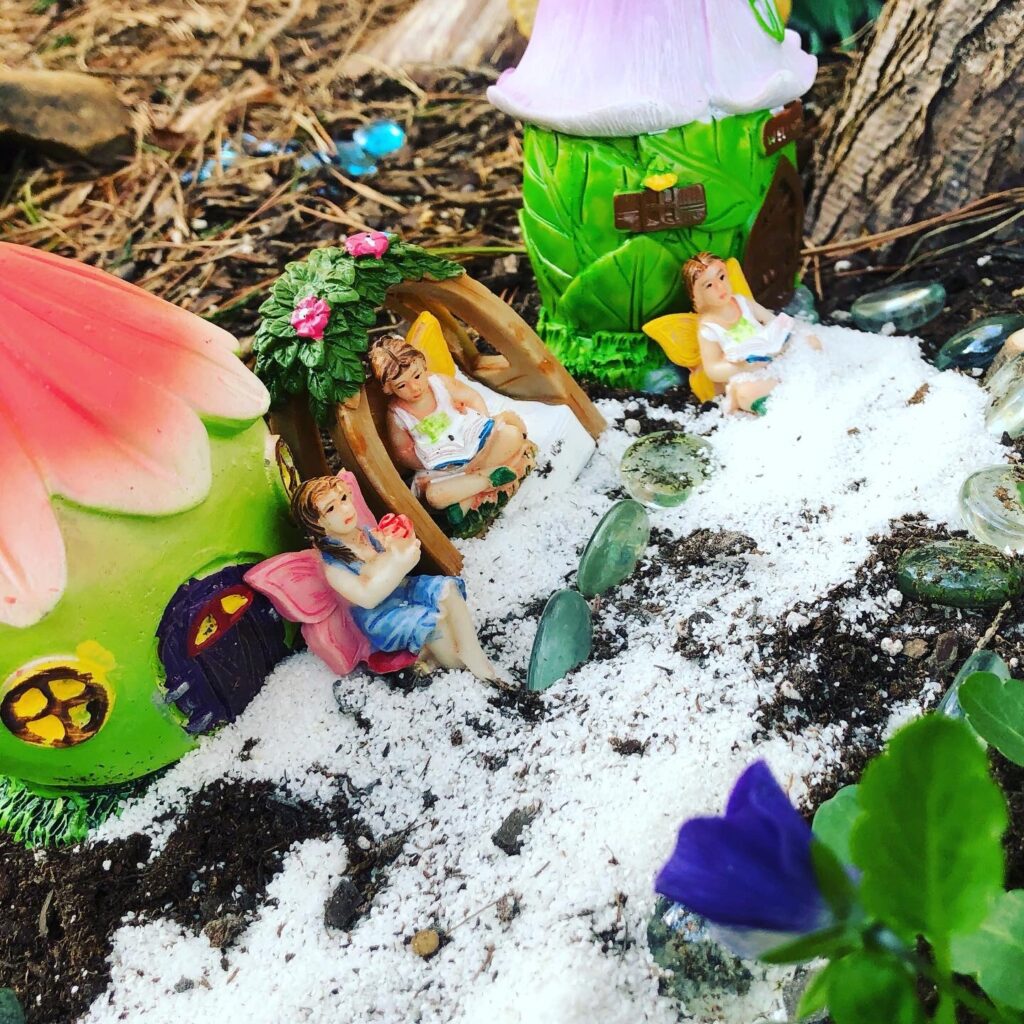 Graylie set up these beautiful fairies in the sand. I never would have thought of this myself. It is so fun to see their imaginations at work.
We have created a few different fairy gardens in this space. I keep all of the accessories in a bin on our back porch. Now that we have this backyard fairy garden space cleaned up and refreshed, it has been fun to see them excited to use it more!
Fairy Gardens encourage imaginative play in nature.
She and a friend spent the afternoon changing out the accessories and doing imaginative play. Having a fairy garden for kids is not about a perfect display. It is all about giving them a space for development and play. I'm sure you have heard all about the benefits of learning through play. It is something I feel very passionate about!
So if you are one of the many families impacted by school closures, go ahead and create some outdoor memories if you can. I know so many spring break plans are being cancelled or postponed. We are having our share of disappointments as well but let's all try to make the best of it.