Last spring the kids and I put together Easter baskets for a local charity. This was all right before the pandemic global shutdown. I posted a baby themed basket and a preschool basket. Somehow I forgot all about the Dollar Tree DIY Spa Gift Basket once the schools never went back into session.
This spa gift basket idea is fun for Easter but also many other occasions! It would make great birthday or Mother's Day gift.
This post does include affiliate links. That means I could earn a tiny portion of any sale that is made through clicking on any of these products with no additional cost to you. All support is greatly appreciated!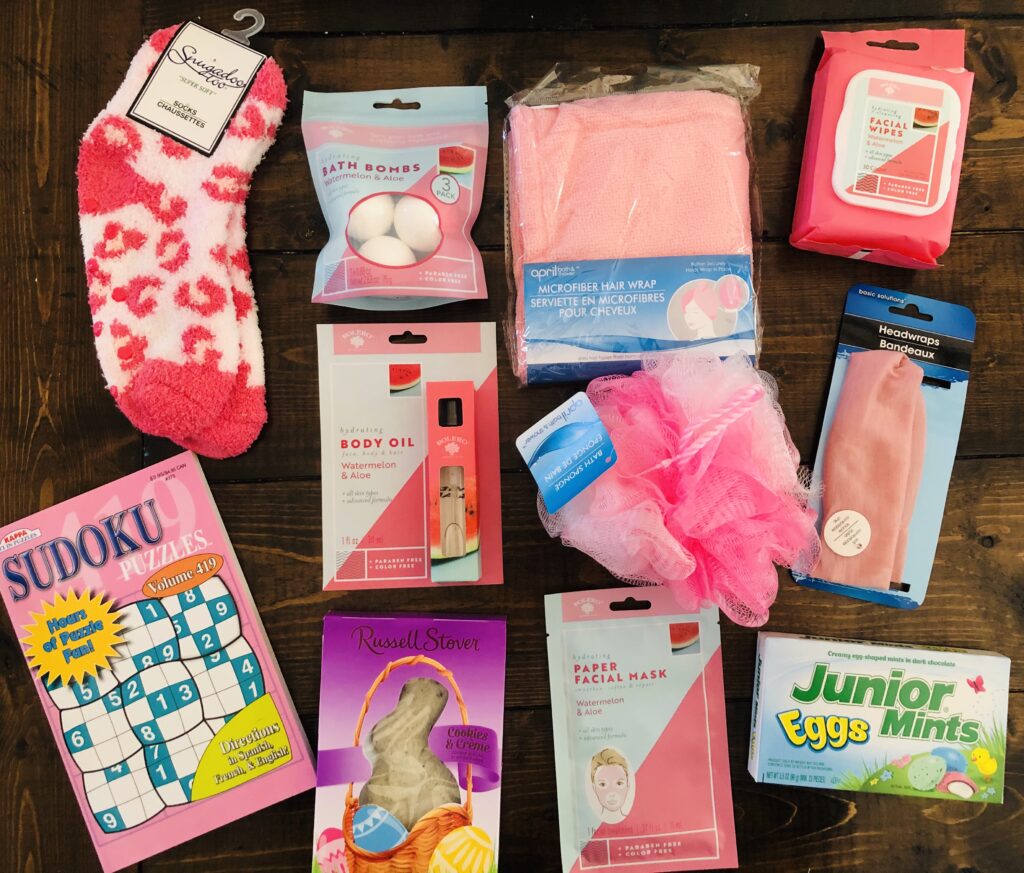 We had so much fun walking through Dollar Tree picking out all the basket goodies. Here is a list of the items we included in this Ladies' Spa Gift Basket.
Cozy Socks
Body Oil
Bath Bombs
Headwraps
I tried to color coordinate this basket full of goodies. I picked out a pink tote basket and added some fun pastel colored Easter ribbon. So most everything had some shade of pink. This can also limit what items to include in the basket.
Here is a list of other items found at Dollar Tree that could also be included in a Spa Themed Gift Basket.
There are so many fun and cute things to find at Dollar Tree! This gift basket idea is great for Easter or Mother's Day. Have fun finding the perfect items for the ladies in your life.
If you need more DIY ideas, check out this adorable bird feeder craft made from Dollar Tree supplies. Also, I upcycled a yogurt jar into a flower vase. All ladies love pretty flowers!