I'm excited to share a new book that released just in time for spring! Little Ewe is a sweet picture book that would be perfect for your Easter baskets. We also did an easy Paper Plate Sheep Craft to help celebrate the book release!
Little Ewe Book Review
I was honored to be part of the Little Ewe Launch Team! The author of this amazing book is Laura Sassi. She has been sharing lots of fun posts about the new book release on her site.
This post does include affiliate links. That means I could earn a tiny portion of any sale that is made through clicking on any of these products with no additional cost to you. All support is greatly appreciated!
Little Ewe is a story based on a popular parable. This little sheep goes missing so the Shepherd leaves his flock to find him. It is a wonderful story to remind children that they are loved and cared for even when they stray.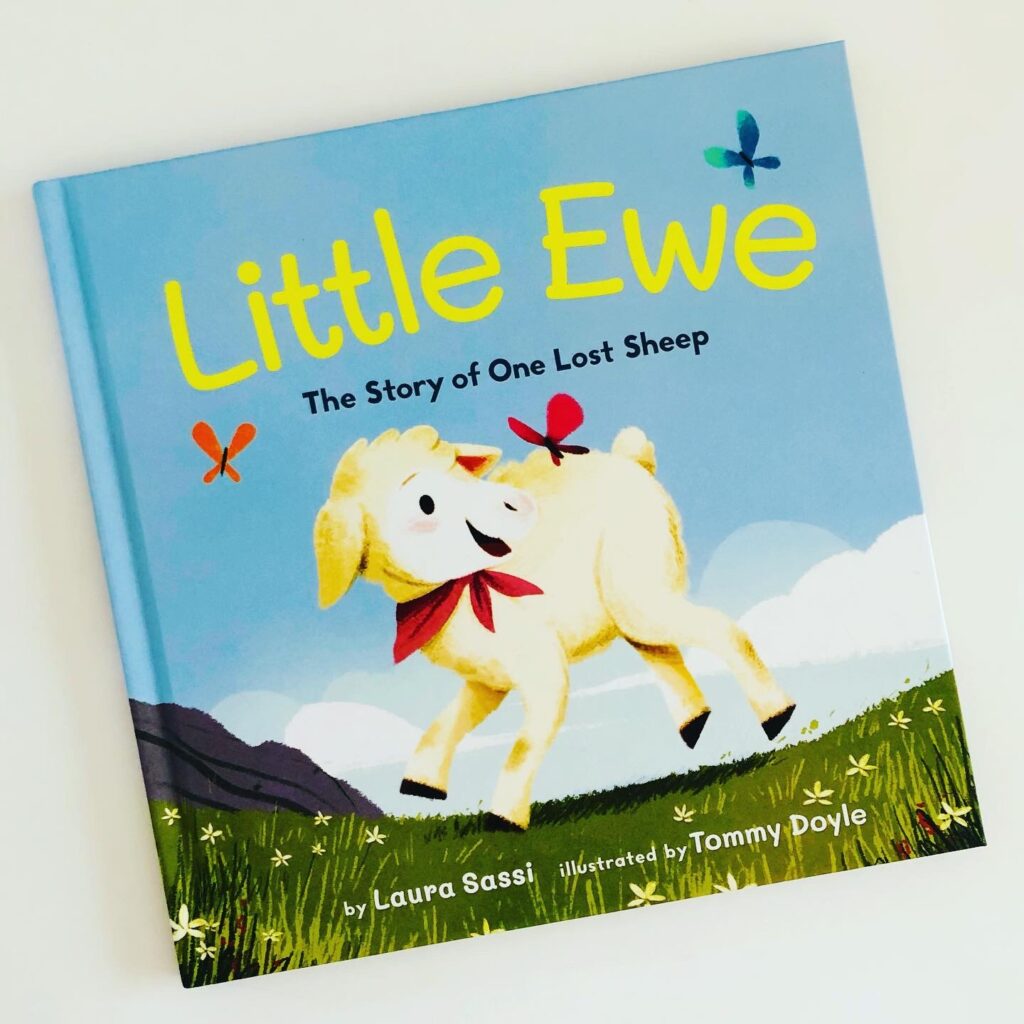 In addition to the wonderful story, I fell in love with the beautiful illustrations! You can feel the emotion coming out of the pictures on each page.
Paper Plate Sheep Craft
We made a Paper Plate Sheep to go along with this sweet book. This is such a fun and easy craft for spring!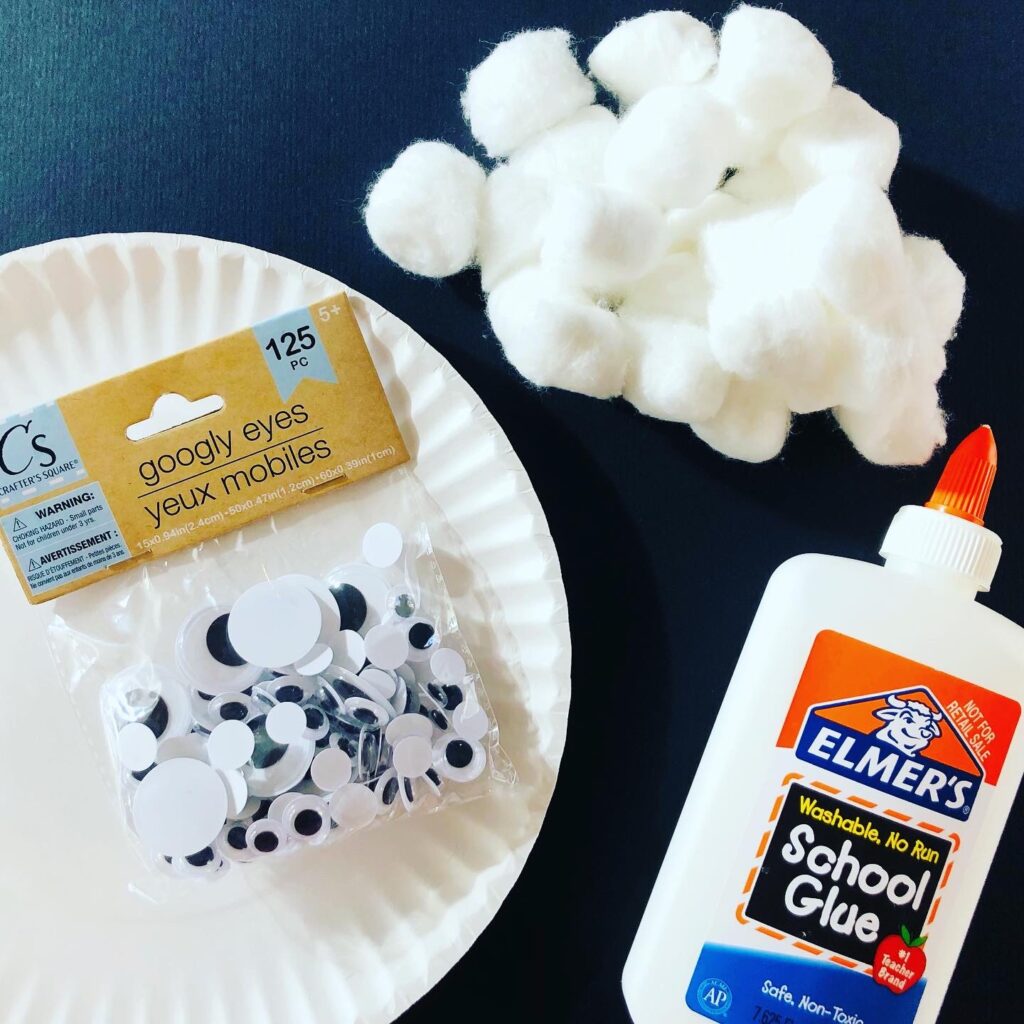 To make the Paper Plate Sheep you will only need a few supplies. Here is a list of the supplies we used. It should come as no surprise that I picked most of these items up at Dollar Tree.
White Paper Plate
Cotton Balls
School Glue
Googly Eyes
Black Paper
We started this craft by squirting glue all over the paper plate. Then just place the cotton balls on top of the glue.
There is no special way to do this! That is what makes this craft great for kids of all ages. Even toddlers can enjoy smashing the cotton balls into the glue.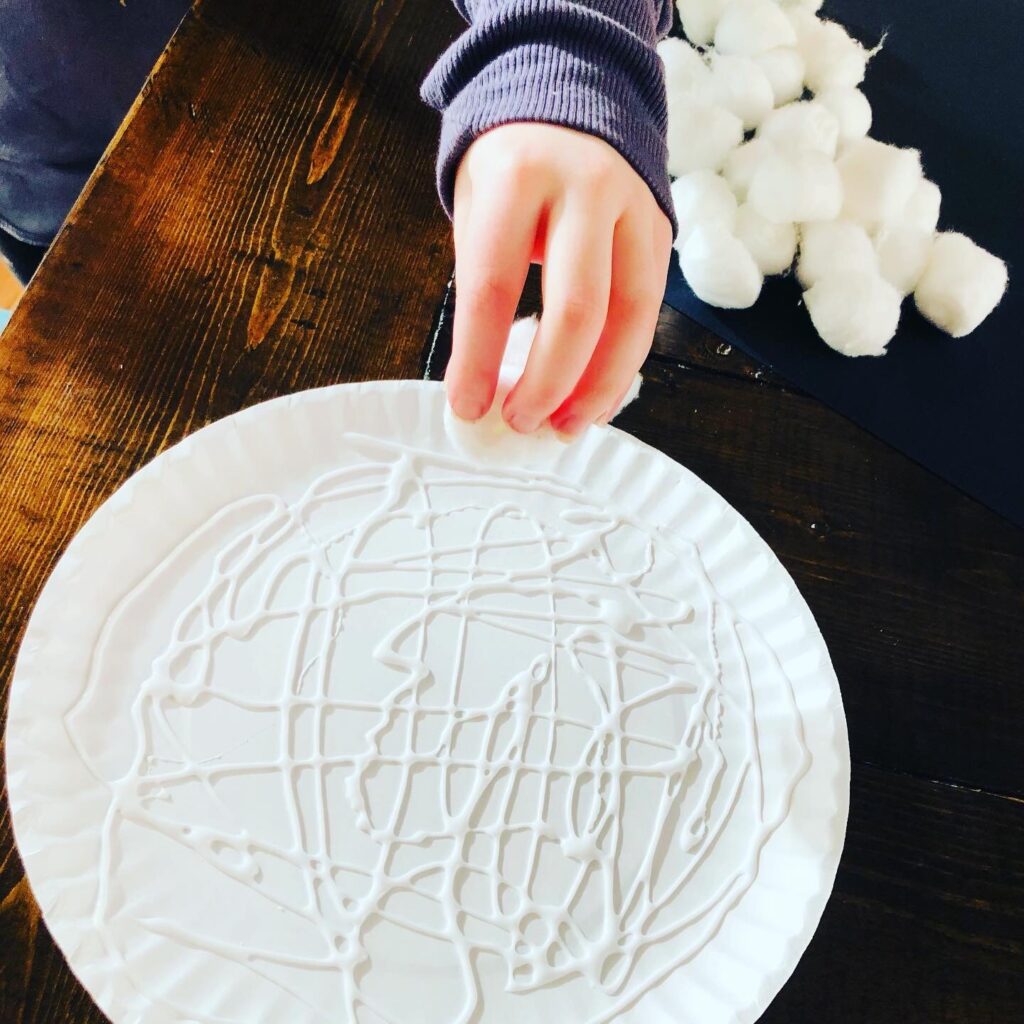 Once the cotton balls are onto the paper plate, cut out the sheep face, ears and legs from black paper. I just cut a large oval shape for the head, two smaller ovals for the ears, and two long rectangles for the legs.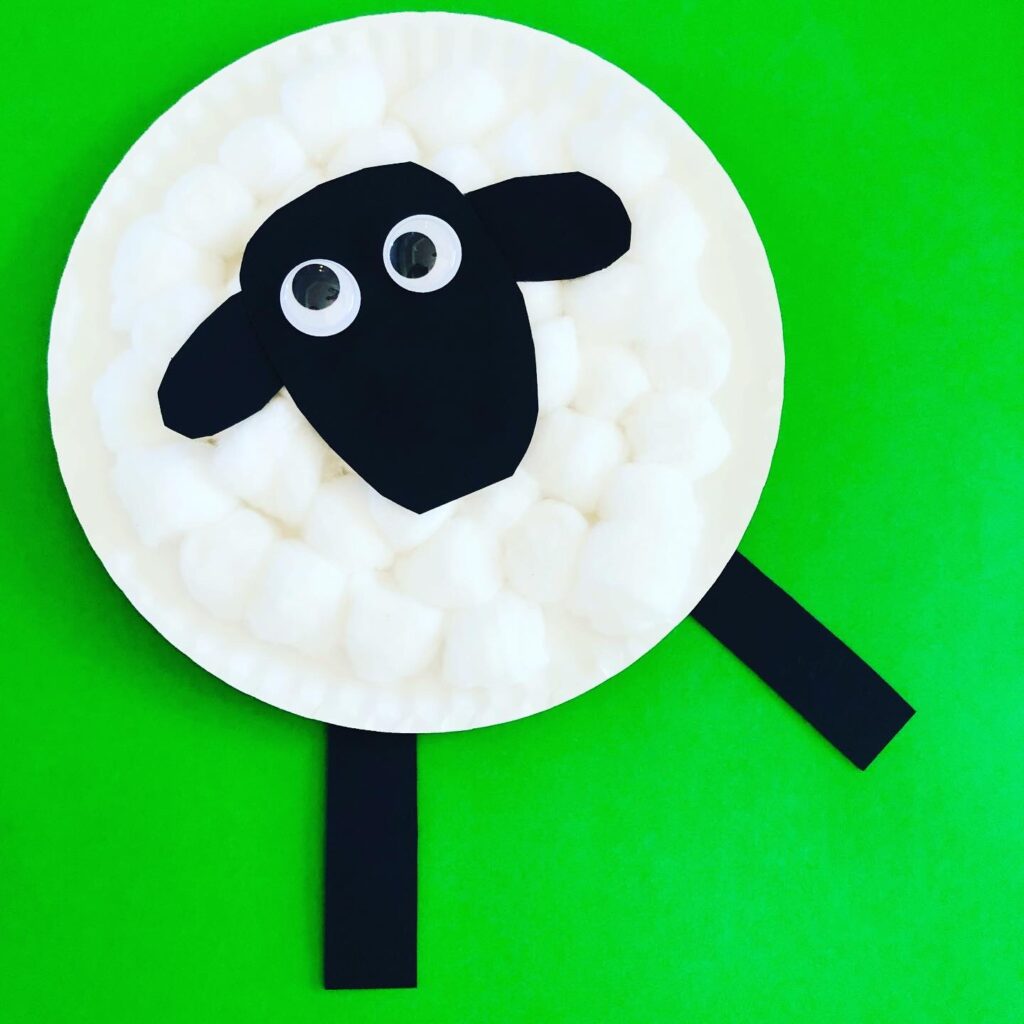 Once those pieces are in place, it is time to glue on the googly eyes. This sheep craft turned out SO cute! It was a fun craft to go along with the book Little Ewe.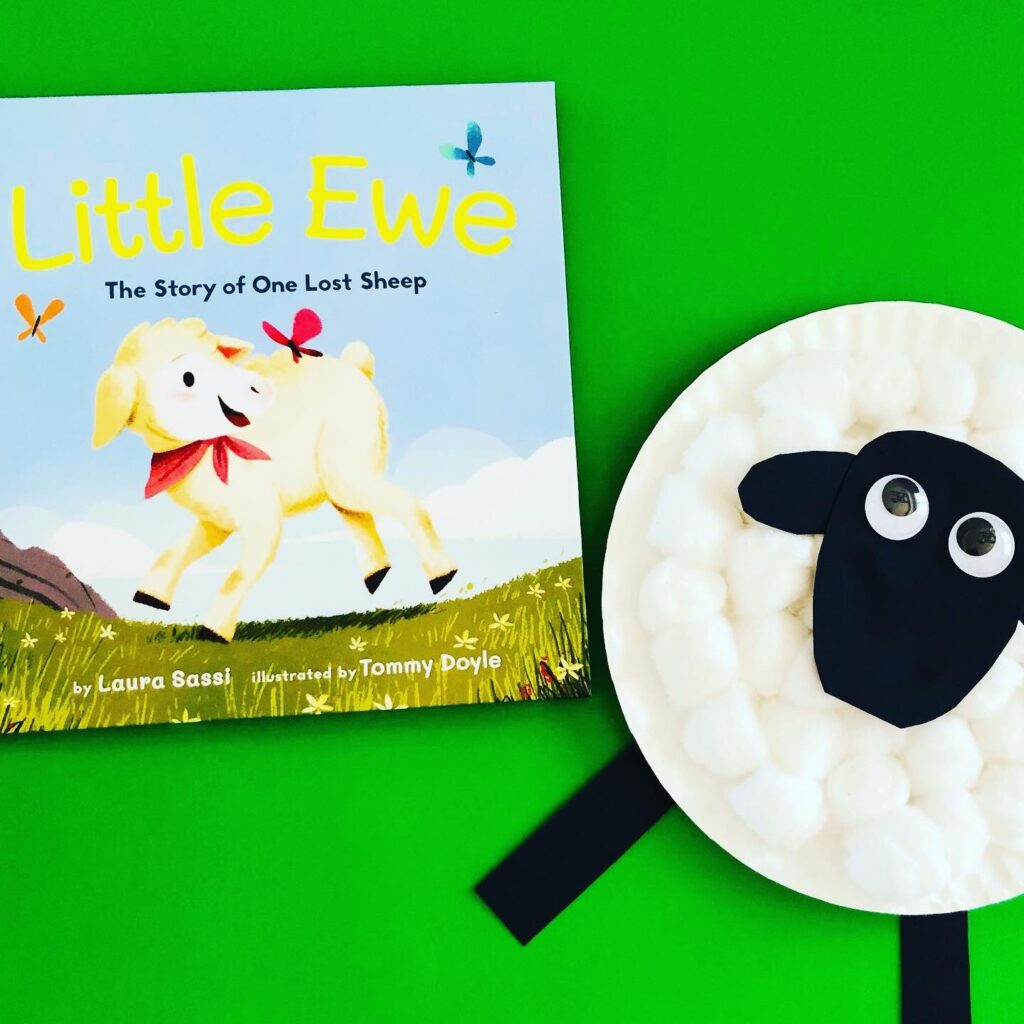 If you are looking for more fun book crafts this spring, check out our Easy Foam Easter Egg Craft based on the fun book Easter Egg Day. We also did a simple craft with the cute book A Little Chicken.