Who could use a bright and cheerful book in their life right now? We have been reading Easter Egg Day this weekend. It is such a sweet story with beautiful illustrations. It goes along perfectly with this easy Foam Easter Egg Craft!
Easter Egg Day is a story about an adorable rabbit family and their tradition of dying eggs. There are even great instructions on the back cover for how to dye your own eggs.
This post does include affiliate links. That means I could earn a tiny portion of any sale that is made through clicking on any of these products with no additional cost to you. All support is greatly appreciated!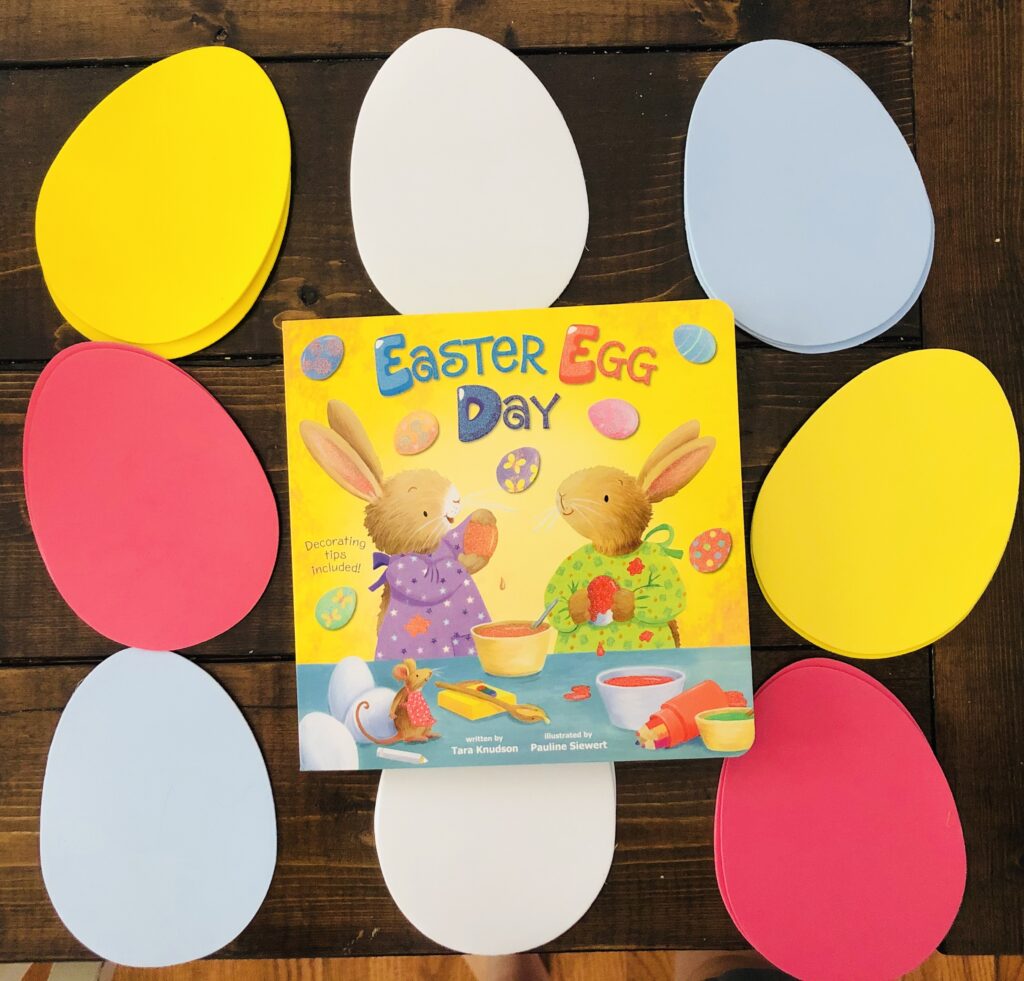 Since eggs and really all grocery items are currently in high demand, we decided to decorate these foam egg shapes to go along with this fun book.
Foam Easter Egg Craft Tray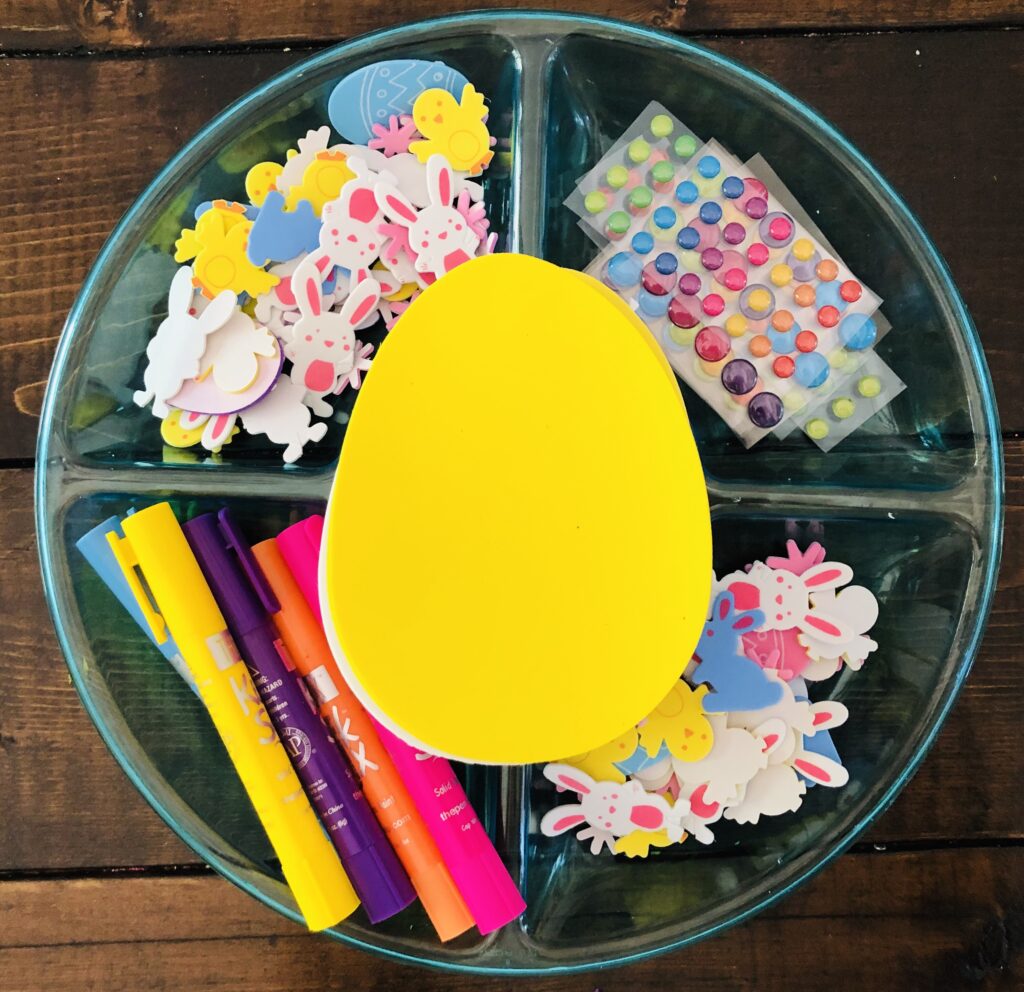 This ended up being a great craft for us this weekend. The foam egg shapes that I ordered also came with cute foam stickers. Here is a list of supplies we used for this easy craft activity.
Dot Stickers (Dollar Tree Find)
The best part of this craft is that it is mess free! There is not a lot of extra clean up. The paint sticks dry very quickly!
We all had a great time designing these eggs! I love how bright and cheerful they ended up being.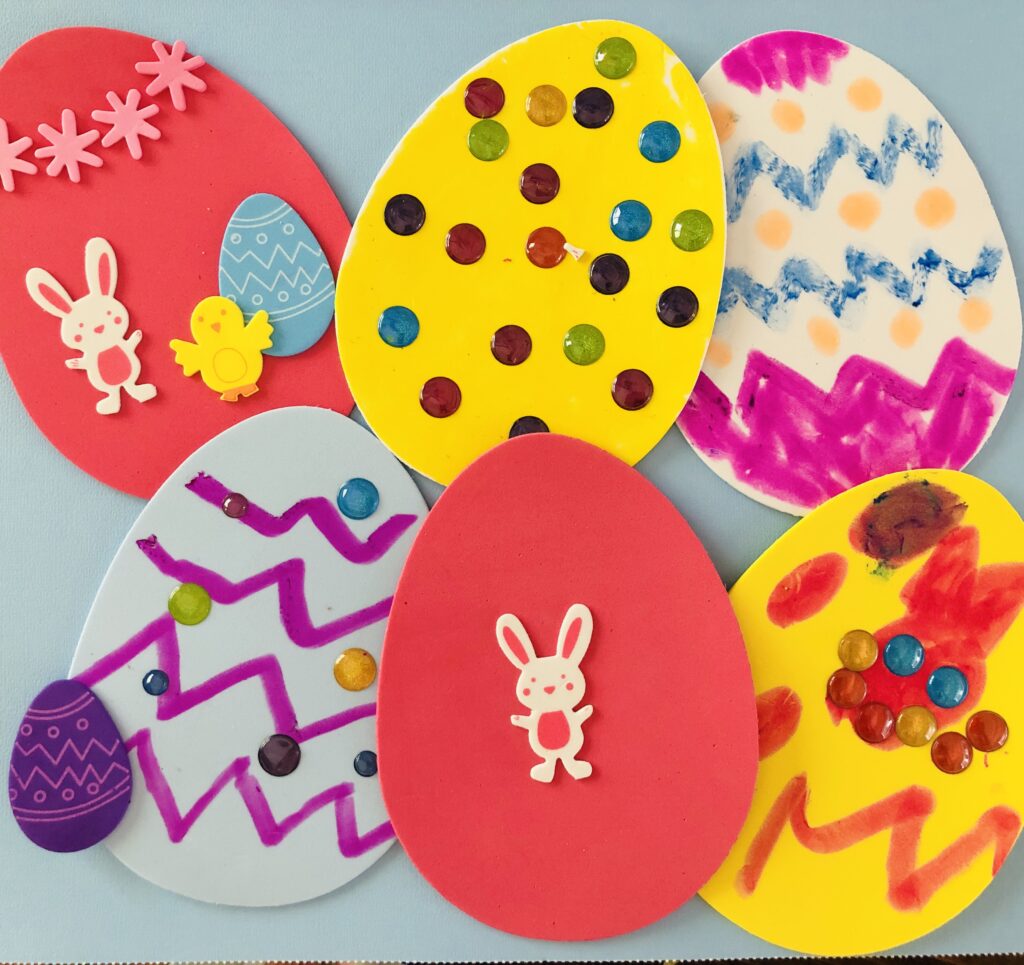 I plan to create a garland with them so we can hang it up in our craft area. The kids will love seeing their creations displayed like that!