Happy Thanksgiving Week! Last year we made these Cute and Easy Turkey Cookies and they were a big hit with the kids. I love to keep it simple so we just used refrigerated cookie dough. This would also work great with your favorite sugar cookie recipe. Peanut Butter Cookie Dough would also be amazing so we may try that next time.
This cookie activity would be perfect for Thanksgiving Day! A lot of kids (mine included) aren't big fans of traditional holiday pies. This would be a cute dessert option for the kids and I know they would love to help.
This post does include affiliate links. That means I could earn a tiny portion of any sale that is made through clicking on any of these products with no additional cost to you. All support is greatly appreciated!
Ingredients for Turkey Cookies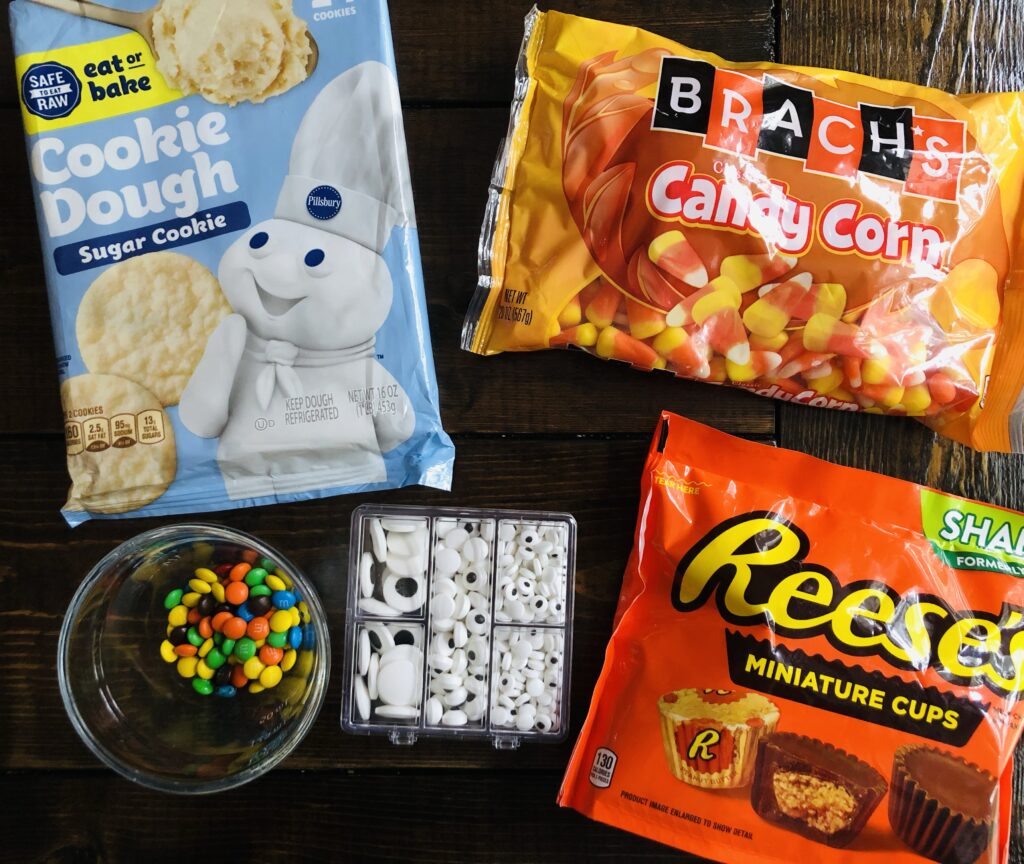 Here is a list of ingredients you will need to make this simple treat. There are only a few supplies involved! You could even use some of your leftover Halloween Candy for this easy recipe.
Refrigerated Cookie Dough
Before you begin, decide how large you want your cookies to be. I combine two cookie dough sections to make bigger cookies. If you want more cookies, just do the smaller dough sections. You will just have more smaller cookies to decorate!
How to Make Easy Turkey Cookies for Thanksgiving
Bake the cookies as directed. This may vary based on which brand of cookie dough you purchase. If you decide to prepare your own cookie dough, don't bake the cookies in advance. You will want the cookies to be warm when you add the remaining ingredients.
While the cookies are still hot, gently smash a Reese's Miniature Cup into the center of the cookie. Then add the candy eyeballs and a Mini M&M to complete the turkey face. Next place the candy corn into the cookie for the feathers. Super cute and easy!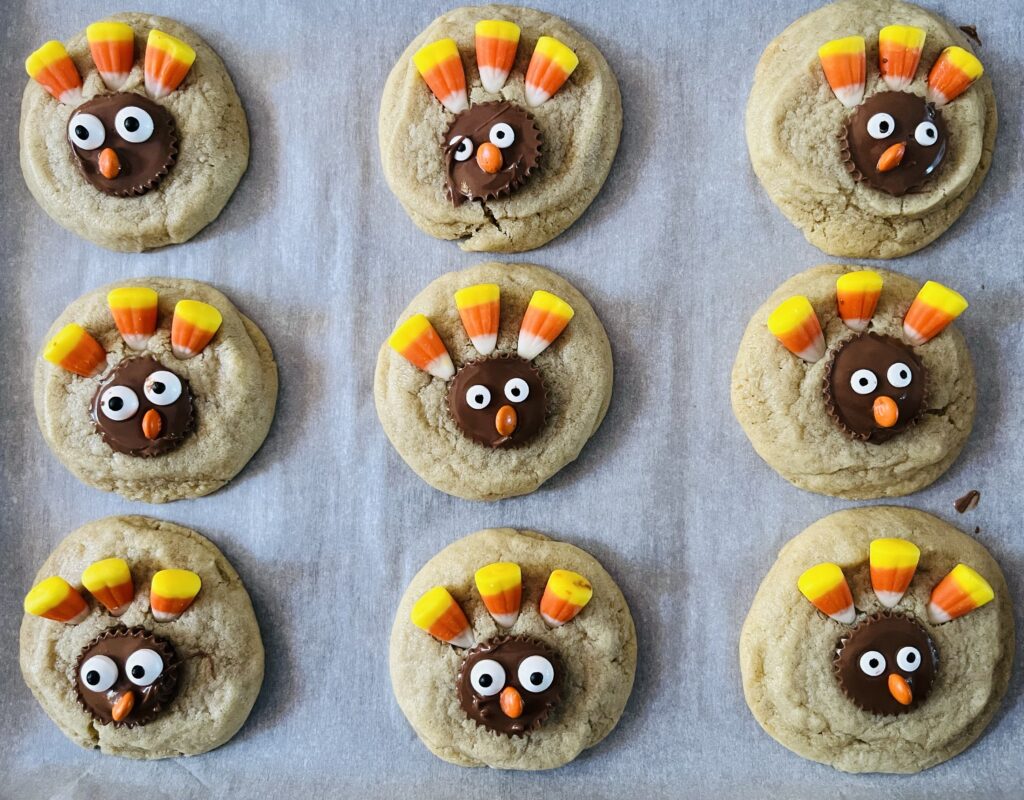 As you can see these cookies are not all perfect! Once the chocolate starts to melt, it can get a little messy but that keeps all the candy pieces in place. Hopefully you can enjoy this fun recipe sometime during this Thanksgiving week. Be sure to check out our Cute Reindeer Pretzel Treats for a fun idea to do during the holidays!