When I joined the 12 Days of Christmas Event, I wasn't quite sure what I wanted to create for the Countdown to Christmas post. We have never had an advent calendar or countdown chain before and I am not really sure why. Today I am sharing a project that is not typical of me. I usually go for quick and easy craft projects. When Close to My Heart announced the Advent Calendar Workshop, I was excited to try it so I could share it with you. 
Welcome to Day 3 of the Fourth Annual 12 Days of Christmas Series!
We have teamed up with 50 plus bloggers to bring you a oodles of DIY Ideas and Recipes to make your holiday season merrier. There are 12 different posts in the series and we have spread them out over a four week period with three posts per week. Now is the time to subscribe!
GO HERE for the complete list of Dates and Topics plus a collection of most popular holiday ideas including ornaments, games, recipes and more from all 50 plus talented bloggers!
It's Day 3 and we are sharing DIY Christmas Countdown Calendar Ideas!
---
CRICUT SEASON OF JOY ADVENT CALENDAR
This advent calendar is super cute and Close to My Heart makes it so easy to create! Now through December 31st they are offering an Advent Calendar Bundle. This bundle includes all the papers you need to create this project. You'll still need to purchase the Cricut Season of Joy Digital Collection and a few other supplies in order to create this advent calendar.
The best part about this project is that Close to My Heart gives you step by step instructions on how to complete this project. I am not an expert at using my Cricut machine. I would really like to be and know I should use it more often. I started by following these instructions and cutting all the pieces included in the Season of Joy Collection.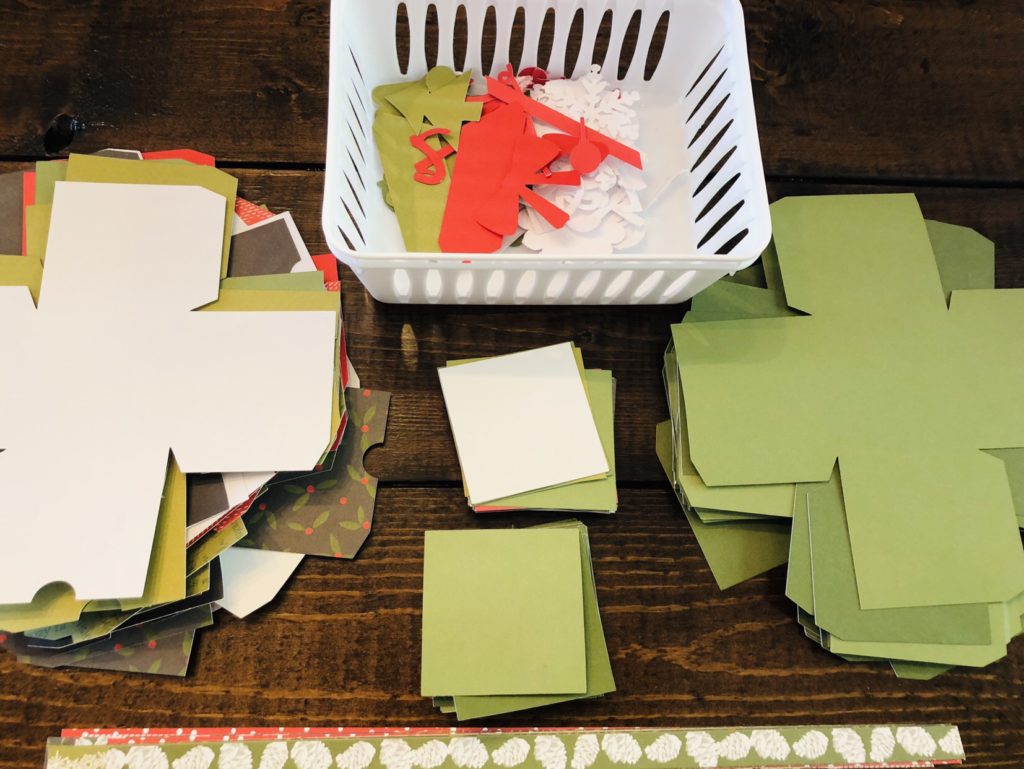 Once I had all the pieces cut, I organized them by inner box pieces, outer box pieces, and embellishments. Per the instructions, I began by assembling the outer box pieces first. Then I stacked them together as shown in the picture below. They are held together by mini glue dots.
Once the outer boxes were assembled, I began working on the inner boxes. These are the little drawers for the advent calendar. Then I began embellishing the fronts of those boxes. There were lots of small pieces involved so I used my Xyron Sticker Maker. This made it so much easier since I didn't need to apply adhesive to each tiny piece.
Once all the pieces were in place and I had all the boxes assembled, I created a bow from the New England Ivy Burlap Ribbon to go on top.
Now to decide what to put in those adorable little boxes! I actually took the kids to CVS and let them pick out a couple of candy choices. They went with Hot Cocoa and Candy Cane Hershey's Kisses. I think those were a couple of fun picks!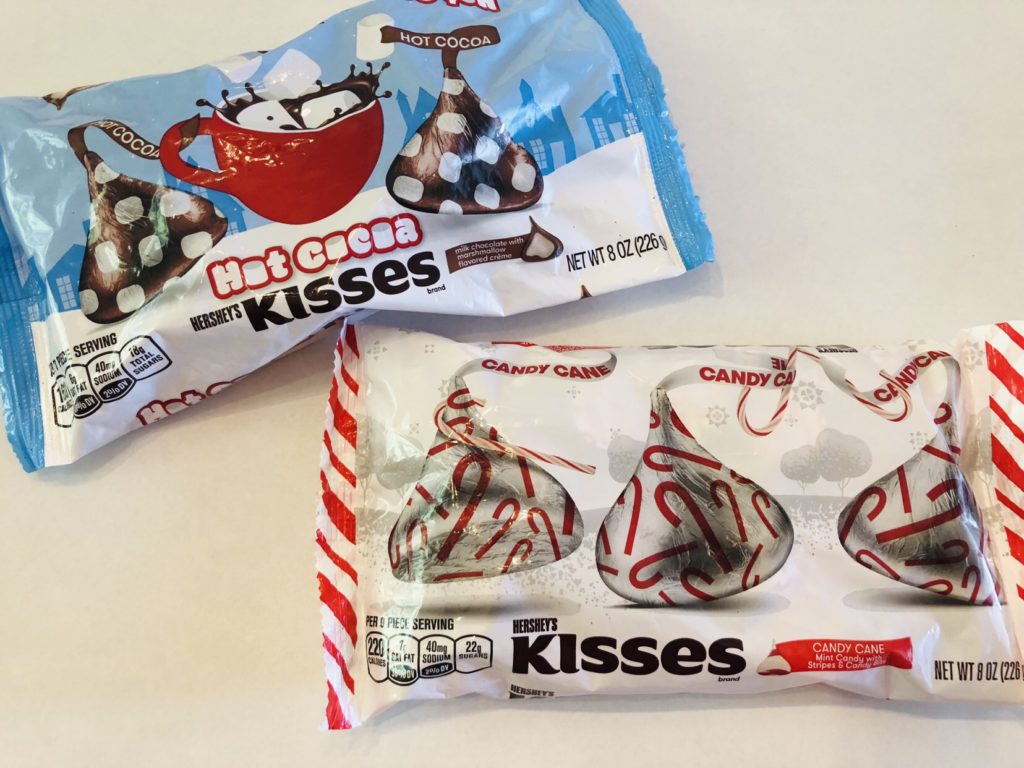 I filled each little box with two pieces candy and realized they were bigger than I thought. I think it might also be fun to add some positive affirmations. I also found this free printable set of Advent Calendar ideas & activities. These are really cute and great ways to create some fun memories as a family.
The Advent Calendar Bundle is only available through December 1st. Feel free to contact me with any questions. This post does include links to my Close to My Heart business site. I am an Independent Consultant and could get commission on these products. All of these opinions are my own and I would be happy to answer any questions. I appreciate any support! 
Scroll down for many more DIY Christmas Countdown Calendar Ideas for your holiday season!
---