We made it through our Whole 30 Challenge last week just in time for Super Bowl Weekend! It has been nice to not be so strict about what we are eating. We still want to continue trying to eat better though. So, when I started thinking about what to serve during the Super Bowl, I immediately went to Pinterest. I knew I wanted to have the Whole 30 Ground Beef Nachos and the Apple Nachos.  We had both of these while we were on the Whole 30 and they were a couple of our favorite recipes. I just wasn't sure what kind of sweet treat I wanted to make. This was mostly for the kids, but let's be real…..if I make something, I am definitely going to eat it.
After a look through my Healthy Treats and Snacks Pinterest Board, I found this pin for Clean Eating Peanut Butter Balls from the blog He and She Eat Clean. I decided this would also be the perfect pin for Week 6 of the  52 Weeks of Pinterest Challenge.
This yummy treat only takes four ingredients! I actually doubled their recipe because I could tell this was going to be a hit with my family.
1 cup natural peanut butter
1/4 cup honey
1 cup semi sweet chocolate chips
2 teaspoons coconut oil
First, combine the peanut butter and honey with an electric mixer. Then, roll the mixture into balls and freeze for about 45 minutes.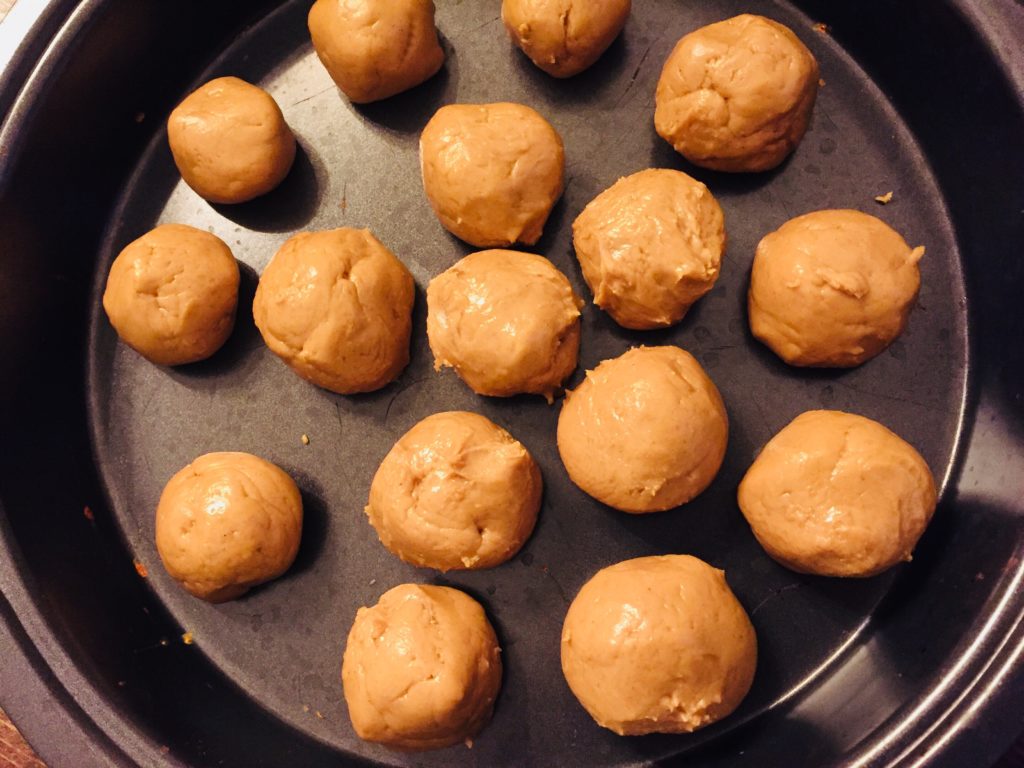 While the peanut mixture is in the freezer, heat the coconut oil and chocolate chips in the microwave. It works best if you heat it for one minute, stir, and then heat for another minute. Let that mixture sit for 10 minutes before continuing.
Dip each peanut butter ball into the chocolate mixture. Place in the refrigerator to chill. You should store these in the refrigerator if there are any left. They would also be great to freeze for later.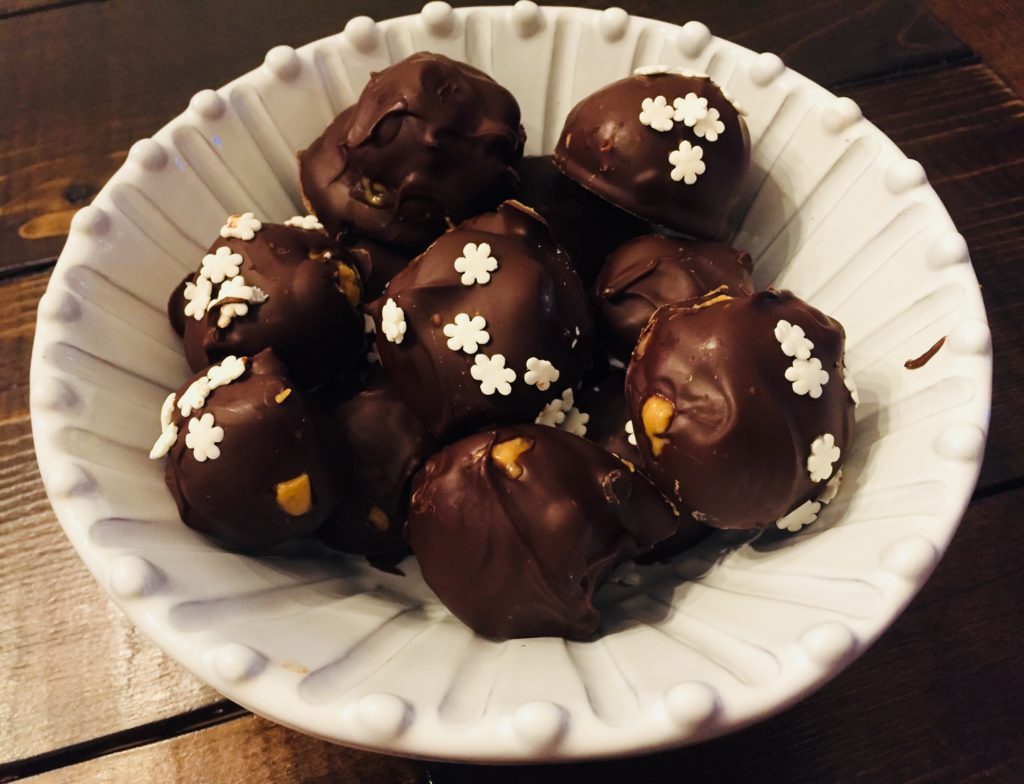 We did add a few sprinkles to a few of ours for the 3 year old who thinks anything with sprinkles is the ultimate treat! I was thinking I'll probably make another batch next week for Valentine's Day. How cute would these be with a few pink and white sprinkles!
Needless to say we enjoyed these yummy Peanut Butter Balls along with all of our Nachos. Did you make any new recipes for the Super Bowl? If you are interested in joining the 52 Weeks of Pinterest Challenge, I would love to have you in our Facebook Group. It is always fun to see what recipes and projects others are trying out and there is no pressure to post!