Happy 4th of July! I hope you are all having a wonderful weekend! If you are looking for a fun activity to do today, here is an easy 4th of July Science Activity for the kids. You probably have everything you need for these Patriotic Potions at your house already.
This post does include affiliate links. That means I could earn a tiny portion of any sale that is made through clicking on any of these products with no additional cost to you. All support is greatly appreciated!
Patriotic Potions Supply List
Kids love making potions with baking soda and vinegar! Add a little red and blue food coloring and you have the perfect activity for 4th of July. Check out this simple list of supplies.
Baking Soda
Vinegar
Muffin Tin or Cups
Glitter (optional)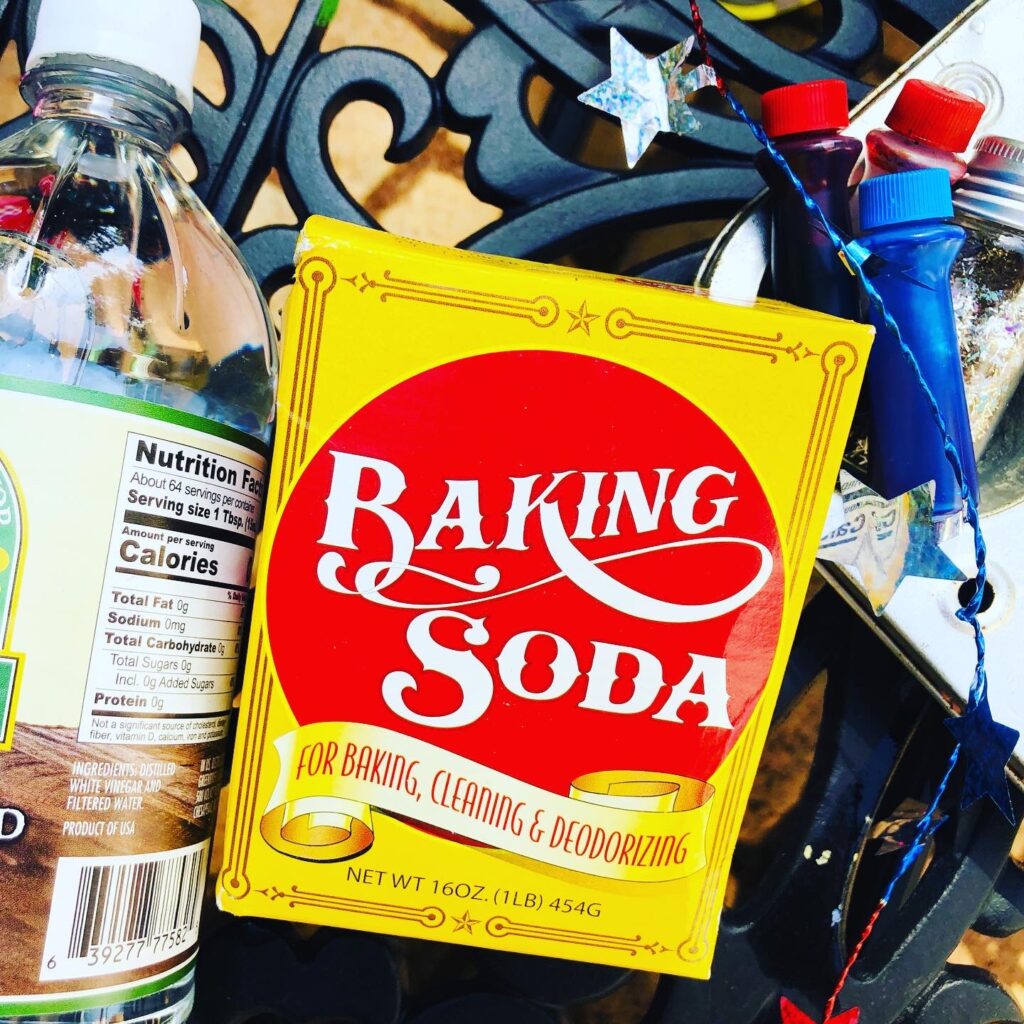 Before summer break, I try to stock up on baking soda and vinegar. Science experiments are always a hit with my kids.
Easy Science Activity for Kids
This experiment is super simple! Start by putting about 1 to 2 tablespoons of baking soda in each tin or cup. Then, I let the kids drop food coloring on top of the baking soda. We did blue on one side and red on the other. Leave the middle cups without food coloring so they will be white.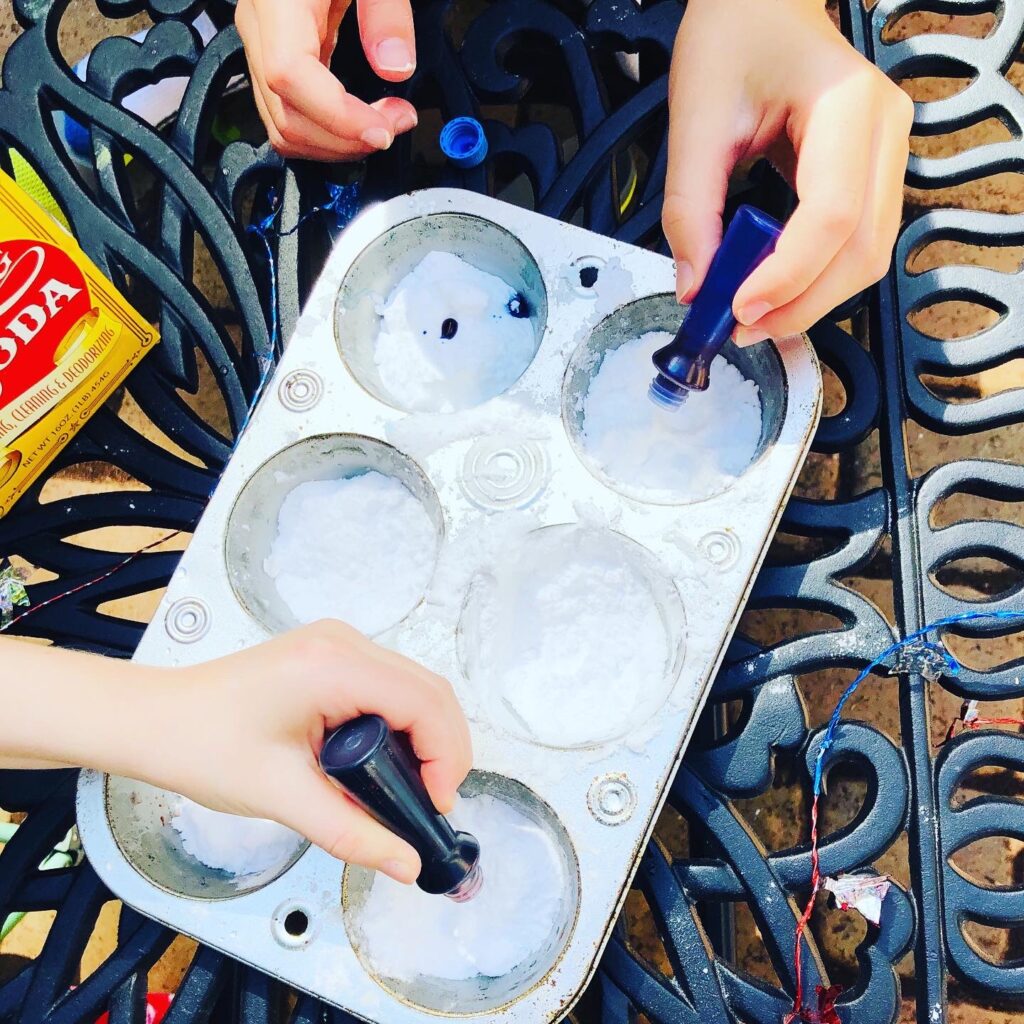 4th of July Science Activity
We also sprinkled a little glitter into the cups after adding the food coloring. This gave it a little sparkle to represent the fireworks!
Here comes the fun part! Now it is time to add the vinegar. This caused a red, white, and blue fizzy reaction. Perfect for celebrating 4th of July!
We love working with baking soda and vinegar. Experiments like this top the list for summer fun! To read about the science behind this reaction check out the details on ScienceLine.
More Patriotic Activities for Kids
If you are looking for more fun ideas for the 4th of July, here are a few more that we really enjoy!
Most of these activities have been from our Patriotic Weeks during Summer Camp at Home. You'll find lots of ideas here for easy crafts and activities to keep the kids busy during summer break!