Wow! What a fun week we have had! I hope everyone enjoyed their 4th of July festivities. We may have worn ourselves out after a day of parades, swimming, and fireworks. Here are some of our favorite Patriotic Crafts and Activities from this year's third week of DIY Summer Camp.
Patriotic Slime
My son is really into slime right now. He is participating in a Children's Business Expo later this month and he chose slime to be one of the products he will be selling. So we decided to get some slime making practice in this week.
This post does include affiliate links. That means I could earn a tiny portion of any sale that is made through clicking on any of these products with no additional cost to you. All support is greatly appreciated!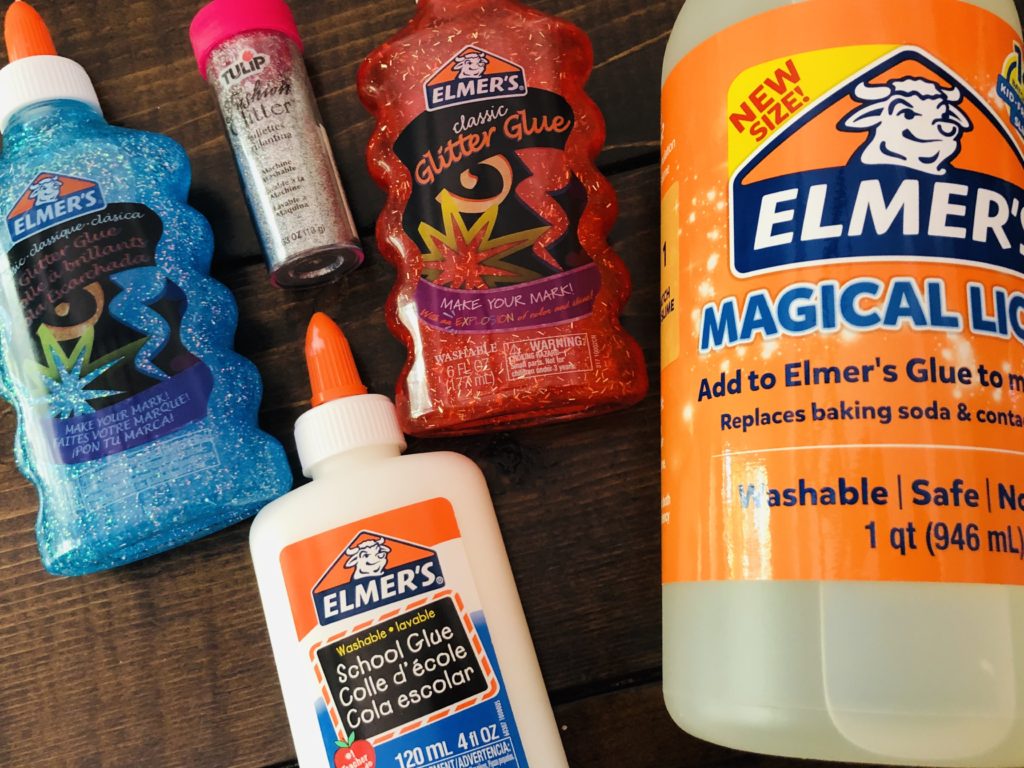 We have made slime before but it has never been this easy! I decided to try Elmer's Magical Liquid. All you have to do is add 1/4 cup of the magical liquid to a bottle of Elmer's Glue and mix together.
We will definitely be using this liquid for all the slime we will be making for the expo. The colors turned out great and the texture was perfect. Once we started playing and twisting it together, the slime colors combined and turned into a cool lavender color.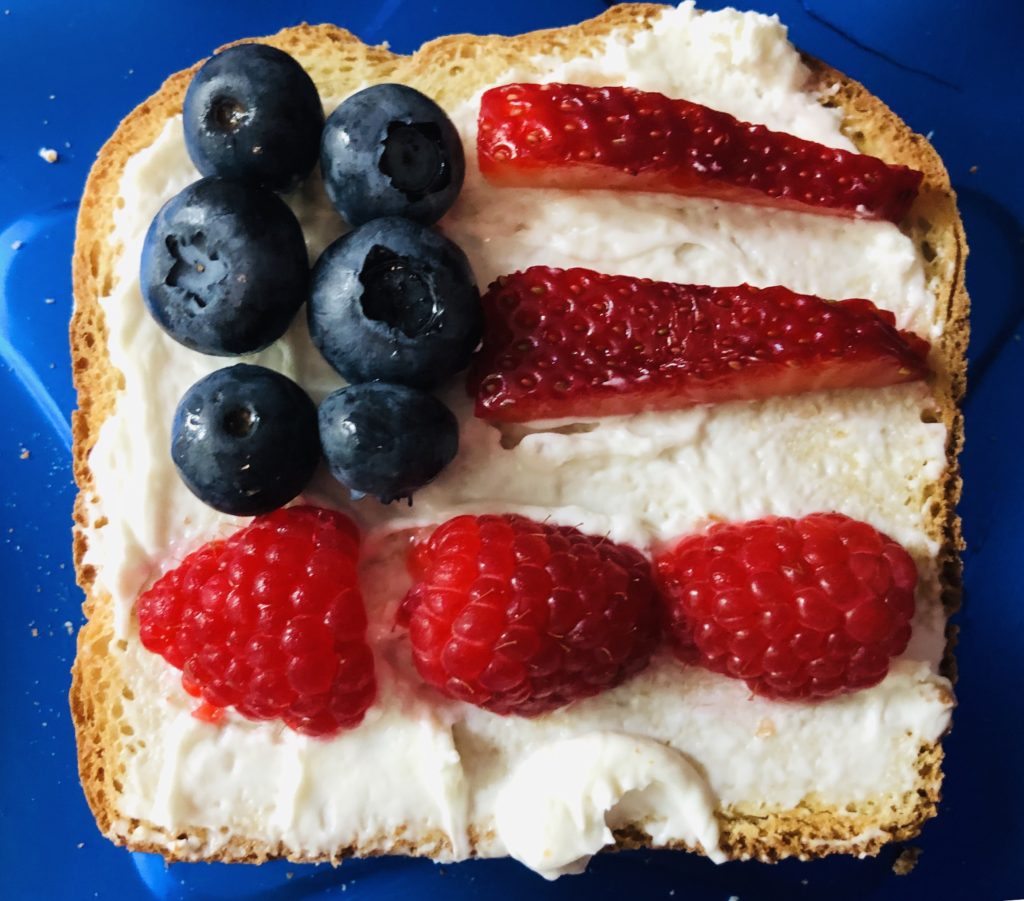 We made this yummy Patriotic Flag Toast one morning and I have been eating it for breakfast ever since. It is super easy to make. I toasted the bread and then let the kids spread on whipped cream cheese. After the whipped cream cheese, we added a variety of berries to create the flag pattern.
Favorite 4th of July Books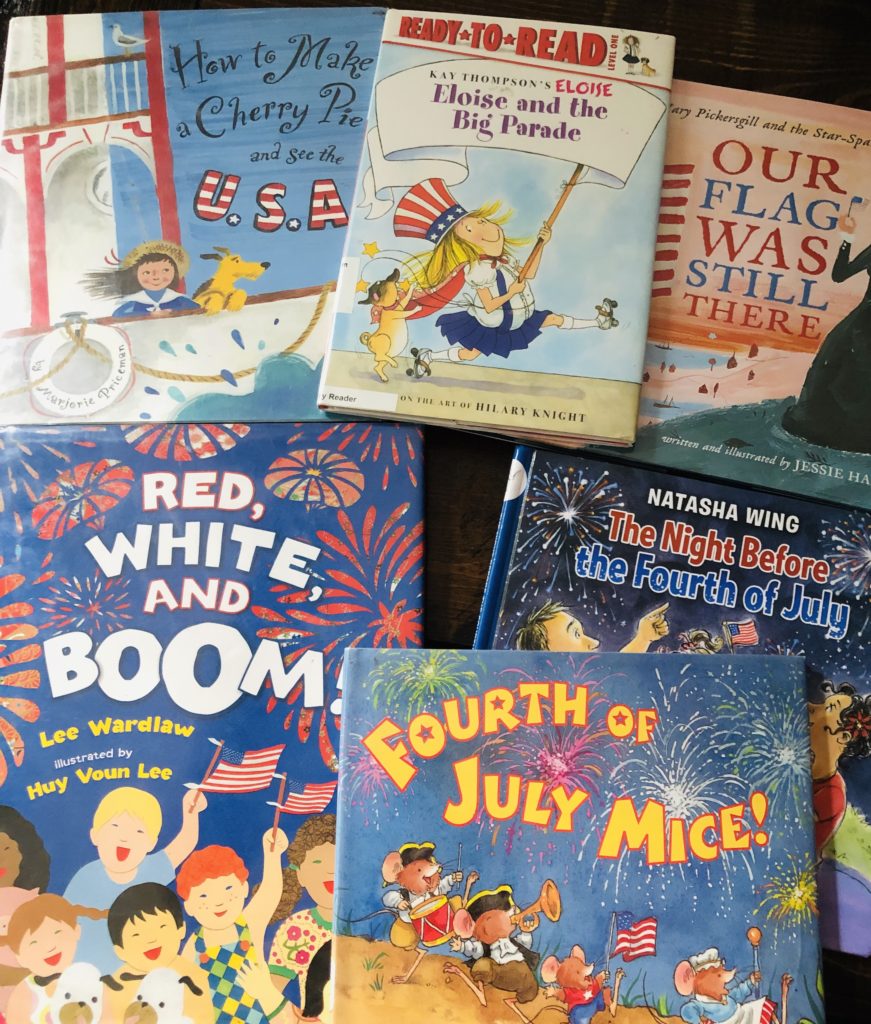 I was able to find some great books at our library this year to help celebrate the 4th of July! I try to change out our reading nook seasonally. It is also fun to change it out with each theme of DIY Summer Camp. Here were a few of our favorites from the week.
Squirt Gun Fireworks Painting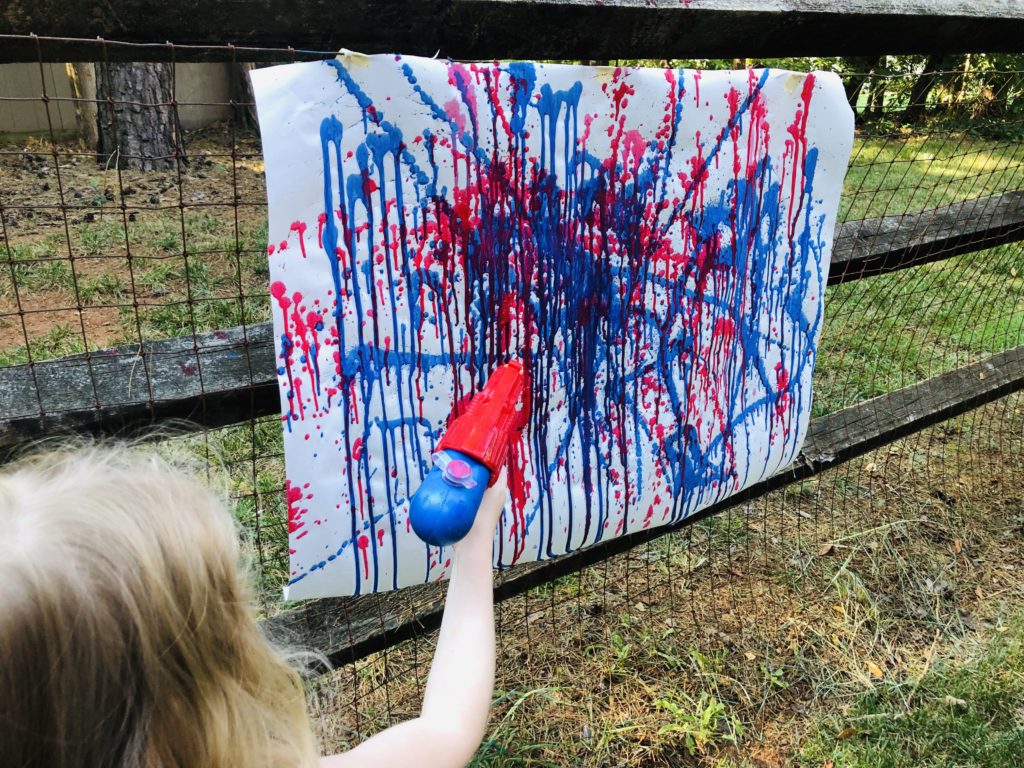 This was by far my favorite activity of the week! I may have an obsession with paint and process art though. I have seen this one on social media a lot and have wanted to try it for a while now. It does get a little messy so play clothes are definitely recommended.
To get started, I filled two Dollar Tree squirt guns with a water and paint mixture. I used acrylic paint and just added a little water until it seemed to be a good consistency. You don't want to thin the paint out too much so you get vibrant colors. On the other hand, it has to be thin enough to go through the squirter.
Once the squirt guns were ready, I let them paint all over the white paper I hung on our fence. They loved it! Since we only had two squirters, I just let them switch once they had painted quite a bit. It really did look like fireworks. We can't wait to do this again!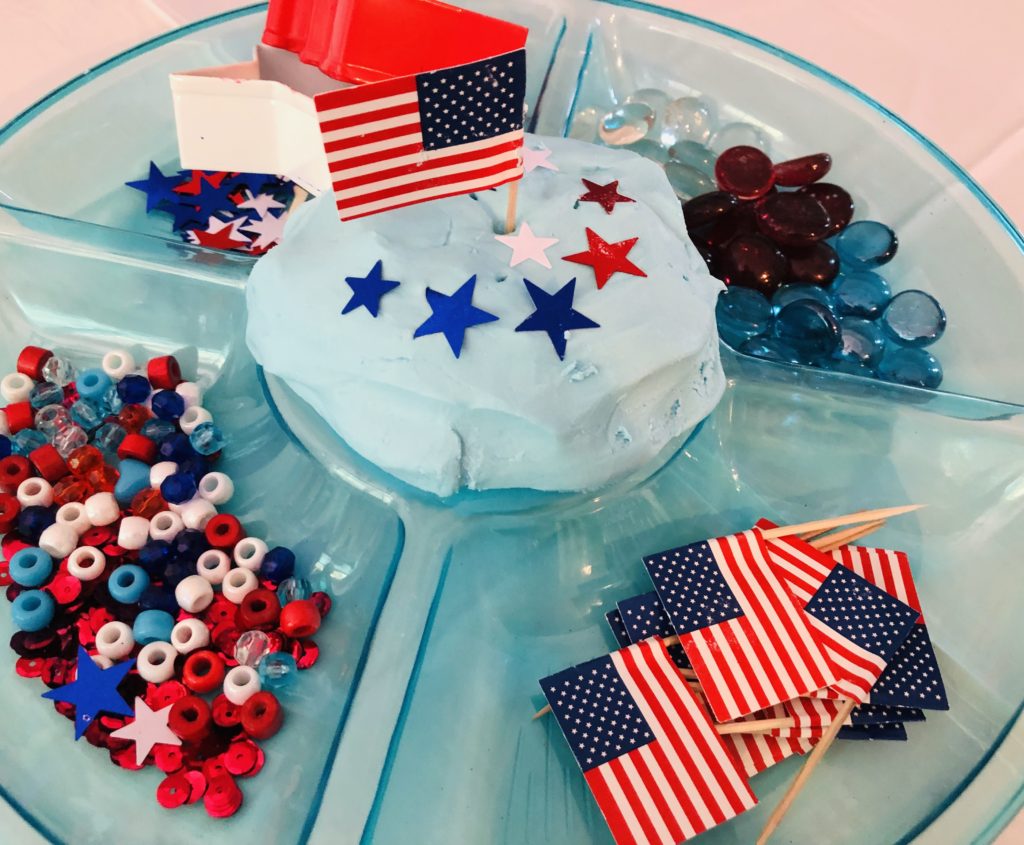 Cloud Dough is a favorite indoor activity at our house. I love setting up this tray with crafts. This week we made blue cloud dough and I filled the tray with all things patriotic. The kids love the texture of cloud dough and it is so easy to make.
Frozen Fizzy Stars Experiment
We love a good baking soda and vinegar science experiment! This one was no exception. I froze a mixture of baking soda and water in a star silicone tray.
When we were ready to play, I put some in a couple of red bowls with star confetti. Then I added blue food coloring to vinegar so they could use droppers to add it to the stars. So fun and they played with this forever!
If you think this sounds fun, be sure to check out the Patriotic Potions Activity. It is super easy and another fun 4th of July Science Project.
Bike Parade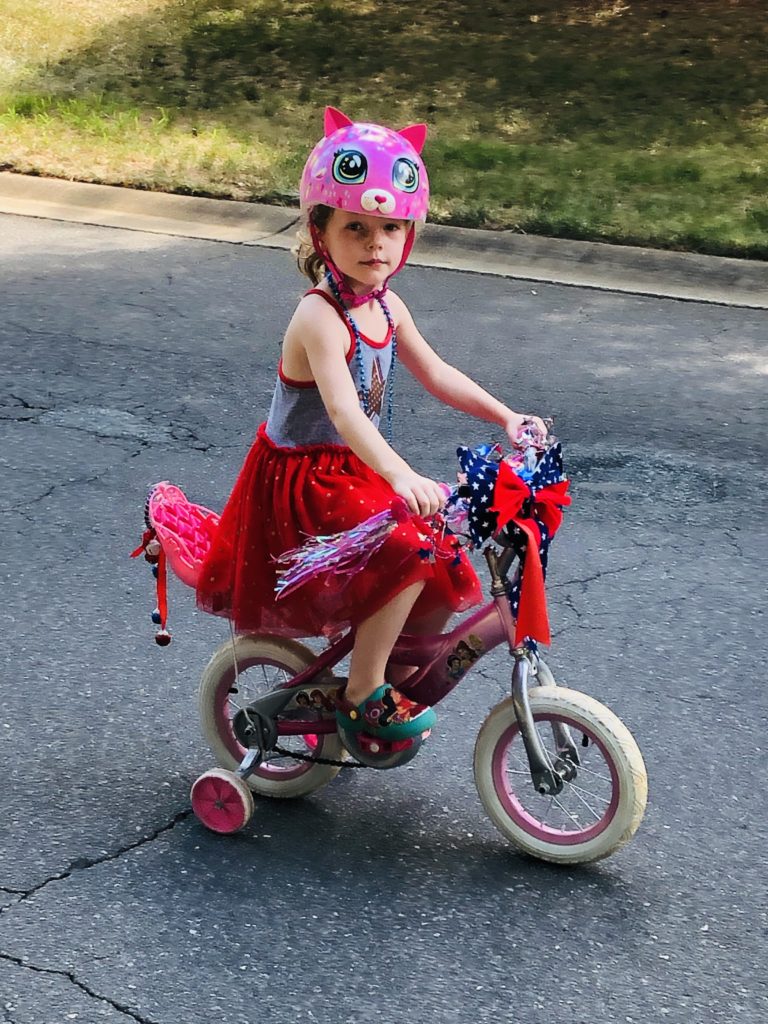 Instead of going to a big 4th of July parade, we participated in our neighborhood bike parade. It was really cute! We decorated their bikes with some fun items from Dollar Tree and wore patriotic clothes. It was fairly short but ended with lemonade and popsicles.
The kids have decided for today that 4th of July is their favorite holiday! I'm sure once Halloween and Christmas roll around they will change their minds again. It just means we had a great time and made some sweet memories! Check out last year's Patriotic Week Crafts and Activities for more ideas.
DIY Summer Camp will be back on Monday, July 15th with Science Week! We'll be pretty busy making all the slime for the business expo next week. We are excited for science though and have lots of fun activities planned.