We took a little break from DIY Summer Camp this week to spend some time social distancing at the beach. It was a much needed getaway! Instead of sharing a week's worth of activities this weekend, I decided to share this American Flag Toast idea that we did last year. The 4th of July is coming up fast and this would be the perfect easy breakfast to make with the kids.
This post does include affiliate links. That means I could earn a tiny portion of any sale that is made through clicking on any of these products with no additional cost to you. All support is greatly appreciated!
Patriotic Toast Ingredients
For this simple toast recipe, you only need a few ingredients. We used sliced bread, a variety of berries, and whipped cream cheese.
Sliced Bread
Variety of Berries
Whipped Cream Cheese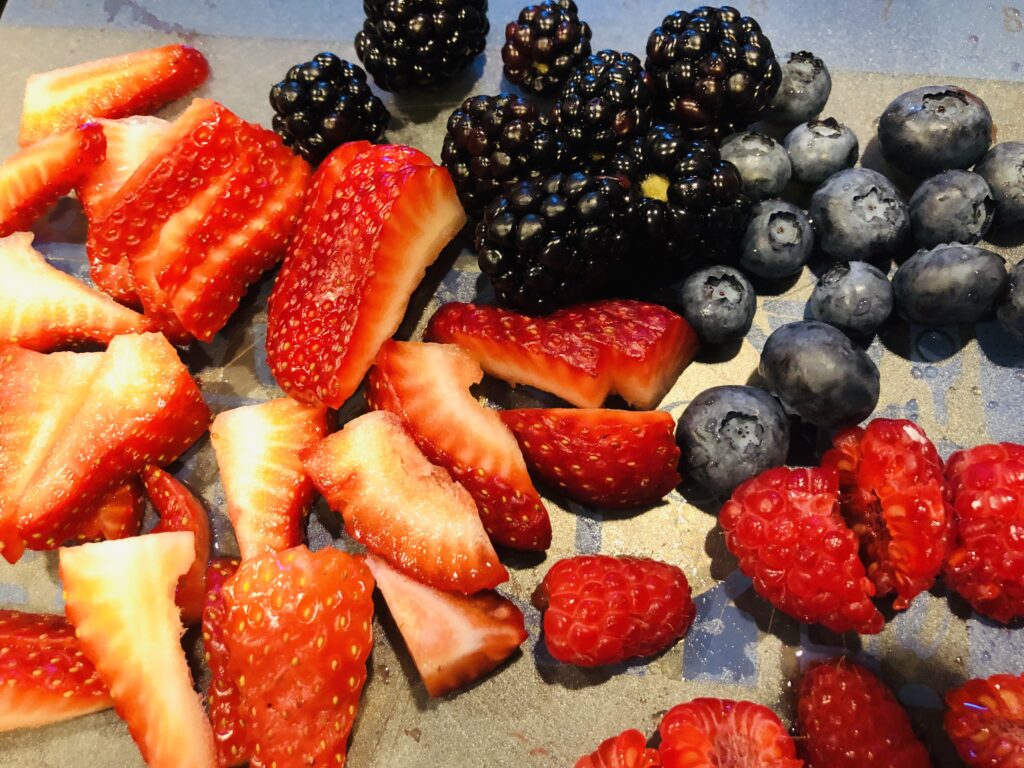 I washed and prepped the berries before we started making the recipe. Any red or blue colored berries will work. We used strawberries, raspberries, blueberries, and black berries.
Easy breakfast kids can make on their own!
Start this recipe by toasting the bread. If your kids are old enough and you feel comfortable, they can do this step on their own. Then let them spread on the whipped cream cheese.
Once the toast is covered in the whipped cream cheese, they can begin to create a flag pattern using the prepared berries. This is definitely the fun part!
I love how easy and tasty this breakfast recipe is! Sometimes it can be so easy to get into a breakfast rut. I'm looking forward to making this again in a few days.
American Flag Toast
Our American Flag Toast turned out super cute and delicious! Serve with smoothies or eggs if you want a more substantial breakfast.
If you are looking for more fun patriotic recipes, be sure to check out our fun Patriotic Popcorn Cake Recipe. It is another great one to get kids helping in the kitchen.