This is Space Week for our summer camp at home! Space is a favorite topic of interest around here. Since we also love art, this black glue watercolor art project was a great activity to kick off the week with.
We found the perfect template to use for this Space Art Project! This template works great when printed on white cardstock.
This post does include affiliate links. That means I could earn a tiny portion of any sale that is made through clicking on any of these products with no additional cost to you. All support is greatly appreciated!
How to make black glue.
Black glue is super simple to make. You basically just squirt black acrylic paint into a bottle of school glue and mix it together. This process works with clear or white glue. We actually used both.
If you don't want to mess with making the black glue, you can actually purchase it online. This would actually save you a step and might be easier if you don't already have glue and paint on hand.
Galaxy Space Art Template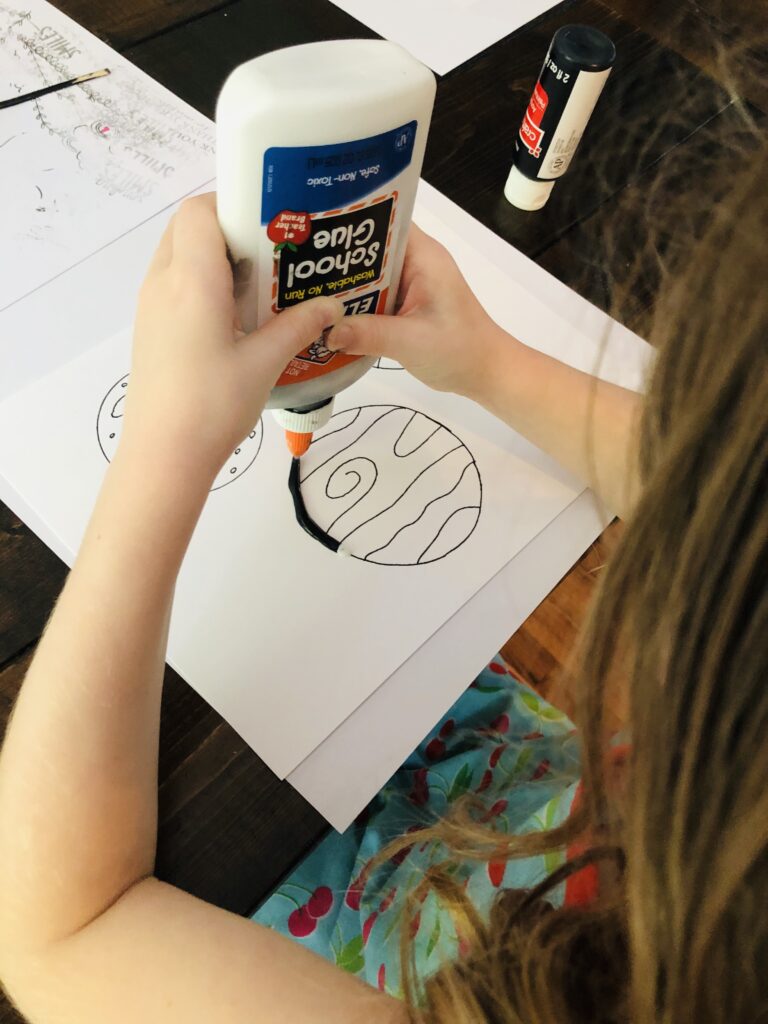 For the space art, the kids used the galaxy art template I found on Pinterest. Then they traced around the printed planets with the black glue. Once they were done with the glue, we had to give these several hours to dry.
Black Glue Watercolor Art
In addition to the Space Art, the kids also drew their own creations with the black glue. This is a really fun way to doodle or draw a favorite picture.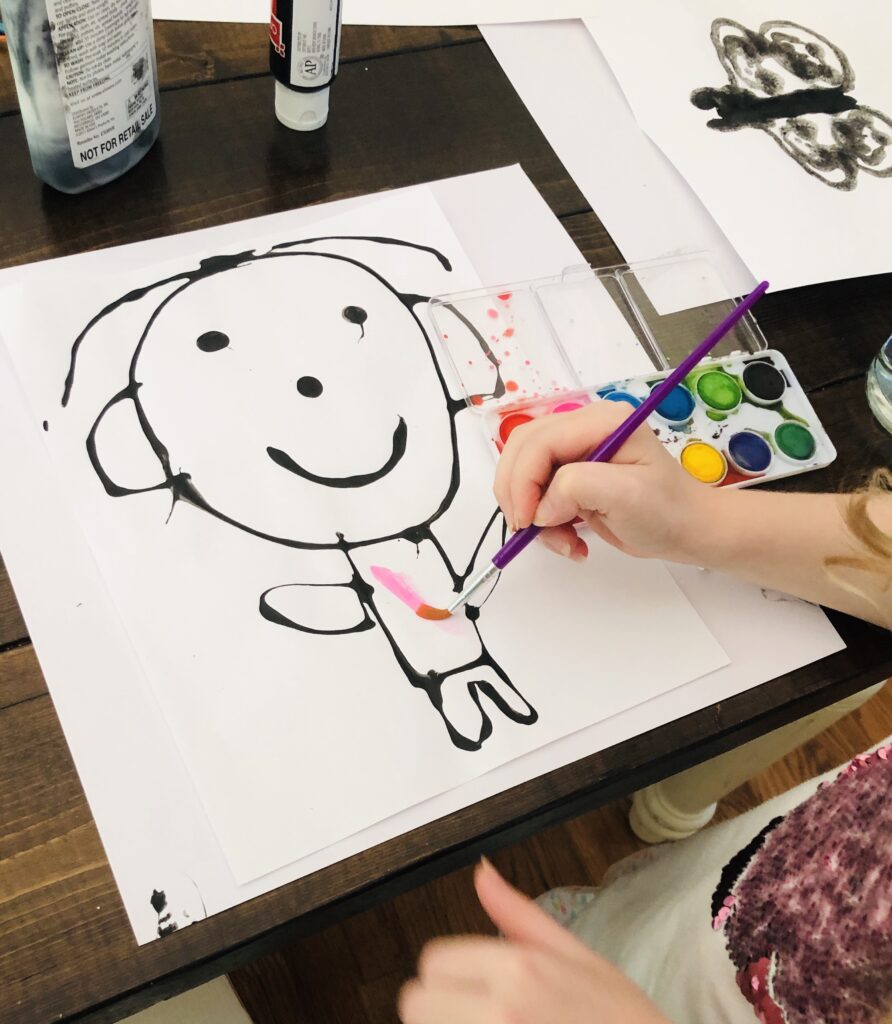 Once the glue was dry, they used watercolor paints on their artwork. Of course painting is the most fun! This activity is really great for any age. If you have toddlers, you could do the drawing yourself first or just let them doodle on the paper with the glue.
Adding glitter glue is always a good idea! We added a variety of glitter glue to the space pictures. They turned out super cool!
This art project would work for almost any theme! As you can see below, we have a variety of art ideas along with the space art.
I love this simple art project! It only requires a few supplies and it will be a hit with all the kids. Just make sure to give yourself some time to let the black glue dry.
For more fun art projects check out our Monster Blow Painting Activity or Rainbow Sponge Painting!