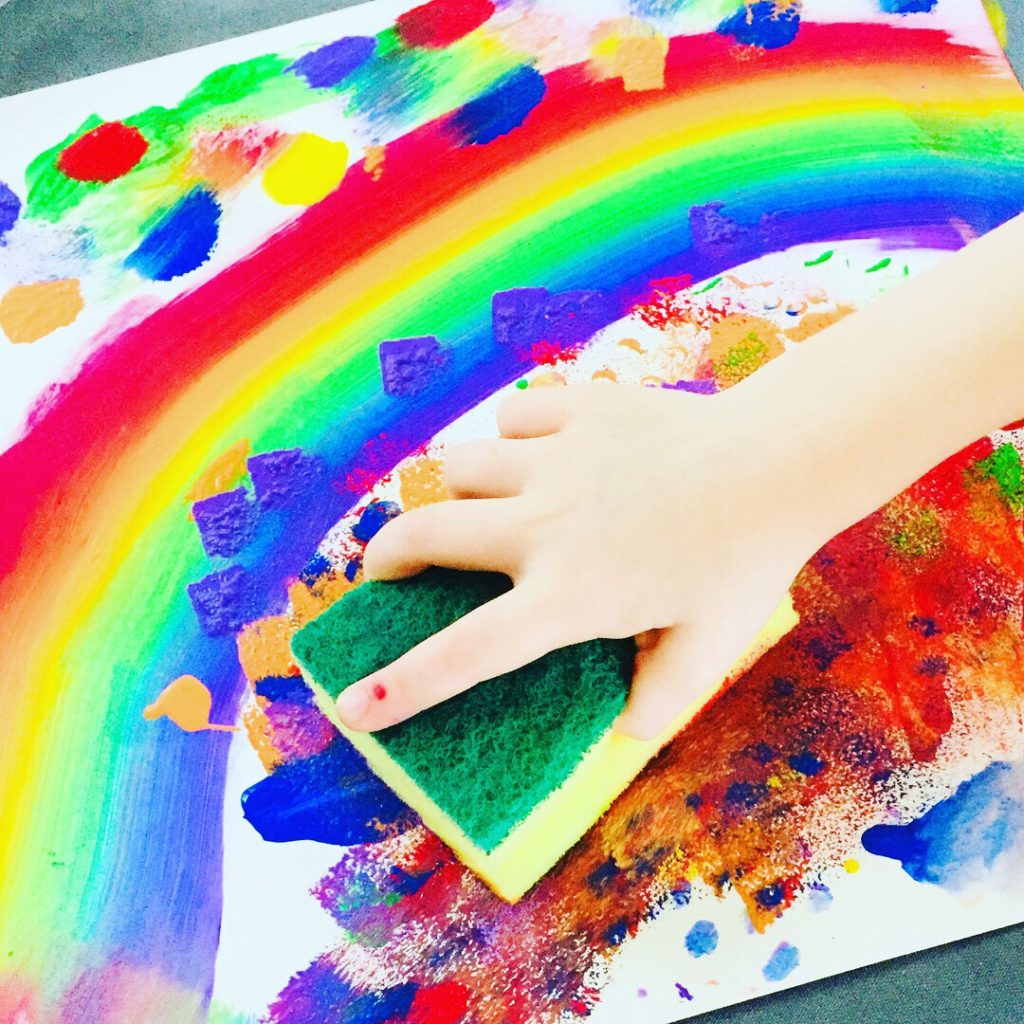 We pulled out the paints yesterday for some more Rainbow Week fun! There are lots of fun ways to paint a rainbow. We chose to do this Rainbow Sponge Painting Art Project based on a pin I had saved from Kids Craft Room. It is super simple and you only need a few supplies.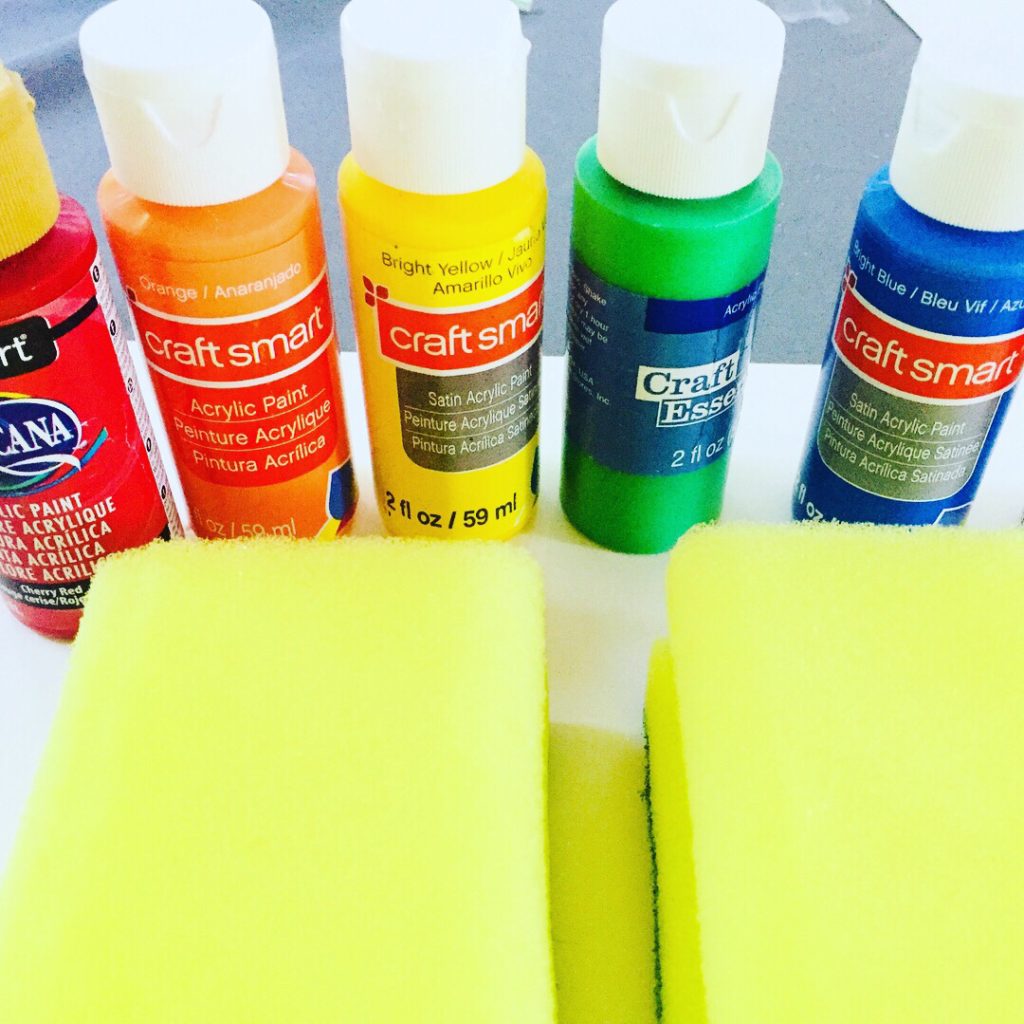 Here are the supplies we used:
Acrylic Paint (red, orange, yellow, green, blue, and purple)
Scrub Sponges (We found a 6 pack at Dollar Tree.)
Paper (We used Cardstock.)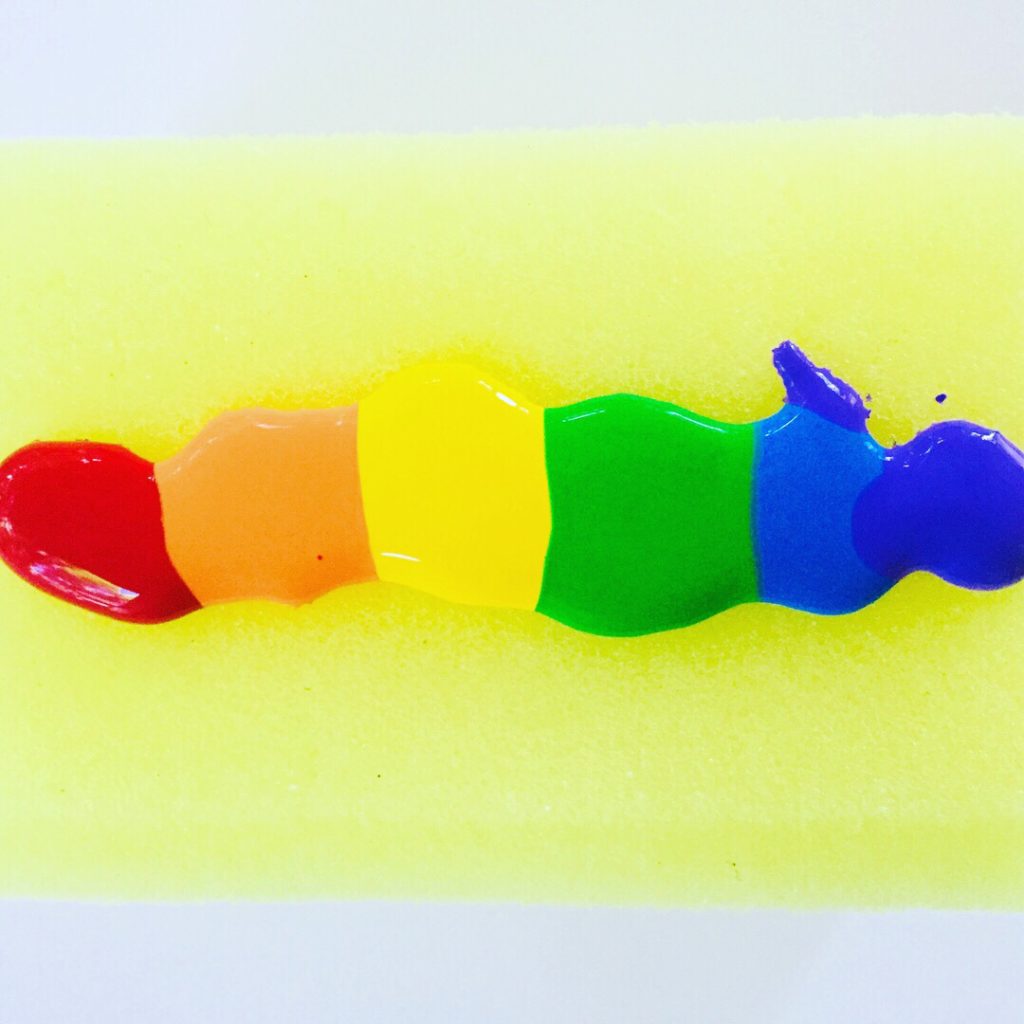 An adult will probably need to do this first step. I squirted a little of each color paint onto the sponge. Then I gave it to the child and told them to go from one side of the paper to the other.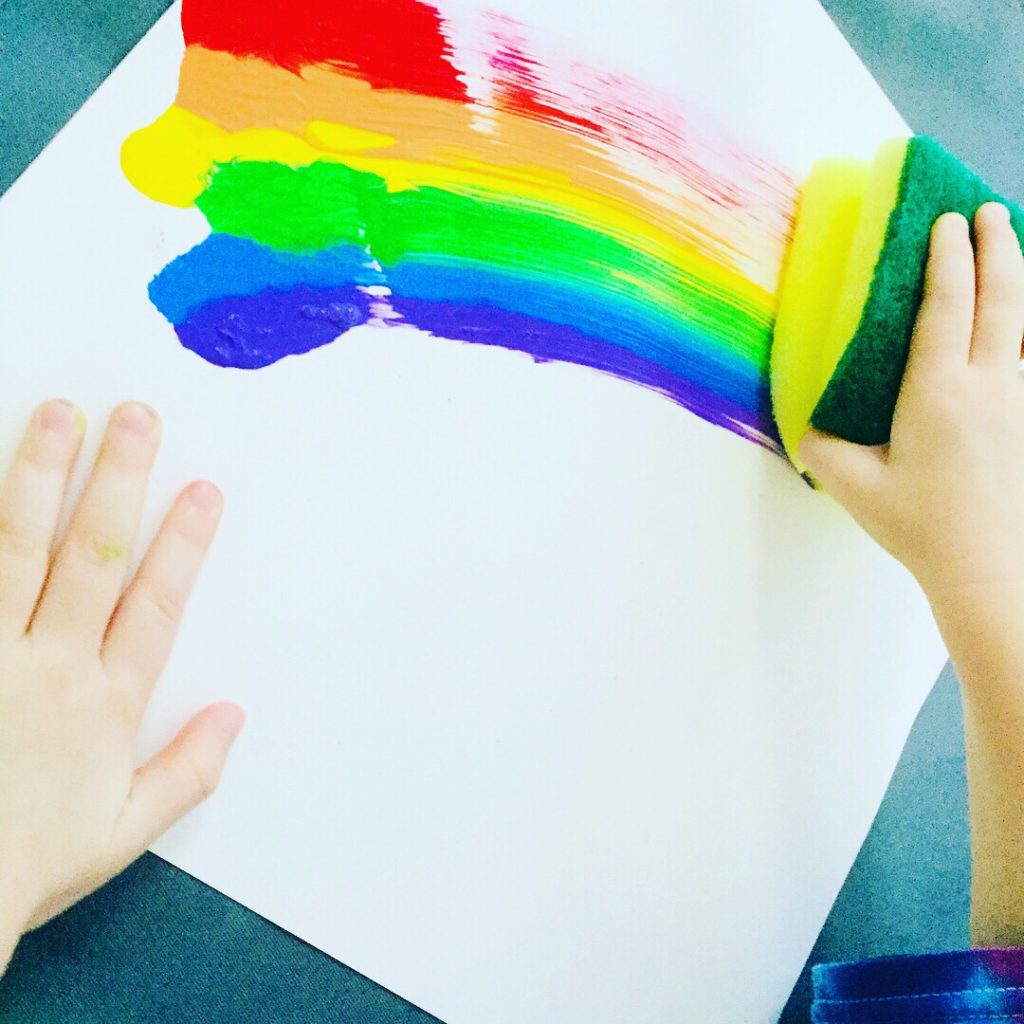 In both cases they did have to do it a couple of times to get the full effect of the rainbow. They were so proud of their rainbows! It really made a beautiful picture.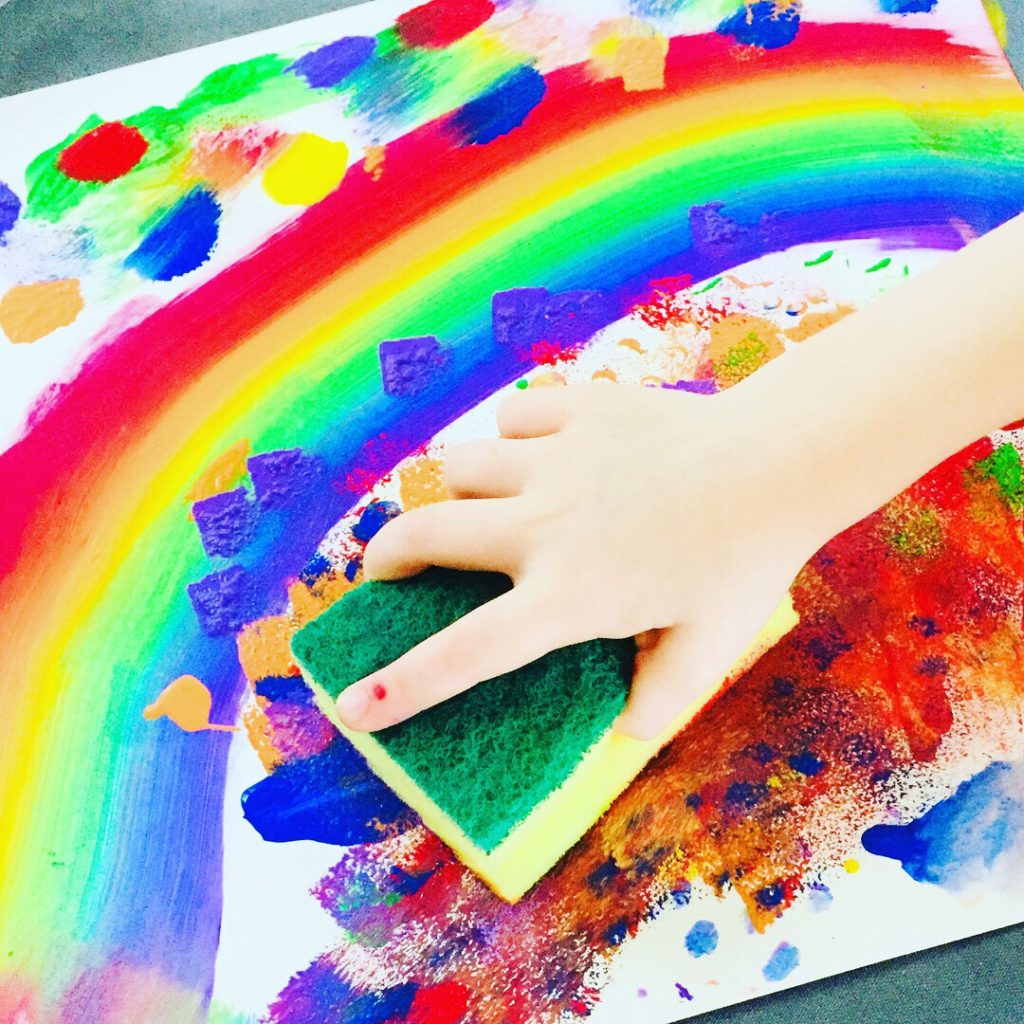 Of course we didn't stop there! They continued to add to their artwork by painting more with the sponge and even doing a little finger painting. You really can't go wrong when your working with a rainbow of colors!
Didn't they turn out amazing! This was such a fun project that I think anyone would enjoy! If you are looking for a bright and cheerful process art project, this is definitely for you.
This post does include affiliate links. That means I could earn a tiny portion of any sale that is made through clicking on any of these products with no additional cost to you. All support is greatly appreciated!