Over the weekend we tried something a little bit different! Gavin really enjoys doing science experiments. We tried a few last summer and they were a big hit with both kids. So when I saw the challenge on one of our favorite Instagram accounts (Get Creative With) for Night Time projects, I immediately wanted to try this Moon Rock Science Experiment. I decided it would be perfect for our Week 21 Pinterest Challenge Project as well. I had already pinned this DIY Moon Rocks to my Science for Kids Board.
This post does include affiliate links. That means I could earn a tiny portion of any sale that is made through clicking on any of these products with no additional cost to you. All support is greatly appreciated! ?
Finding Books Related to the Experiment
I also thought this would be the perfect opportunity to check out some space themed books from the library. We flipped through the educational books and learned fun facts about the moon. The definite favorite was the picture book Toys in Space. It is a fun story about a group of toys who get left outside overnight. I will warn you that I did have to change the words a little bit for one of the characters when I was reading it aloud. The characters are scared to be left outside but make up their own bedtime story about being taken up in space to help find a lost toy.
Creating the Moon Rocks
Now on to the experiment….the recipe for the moon rocks is pretty basic and simple. You only need 4 cups baking soda, 1/4 cup water, glitter, and black food coloring.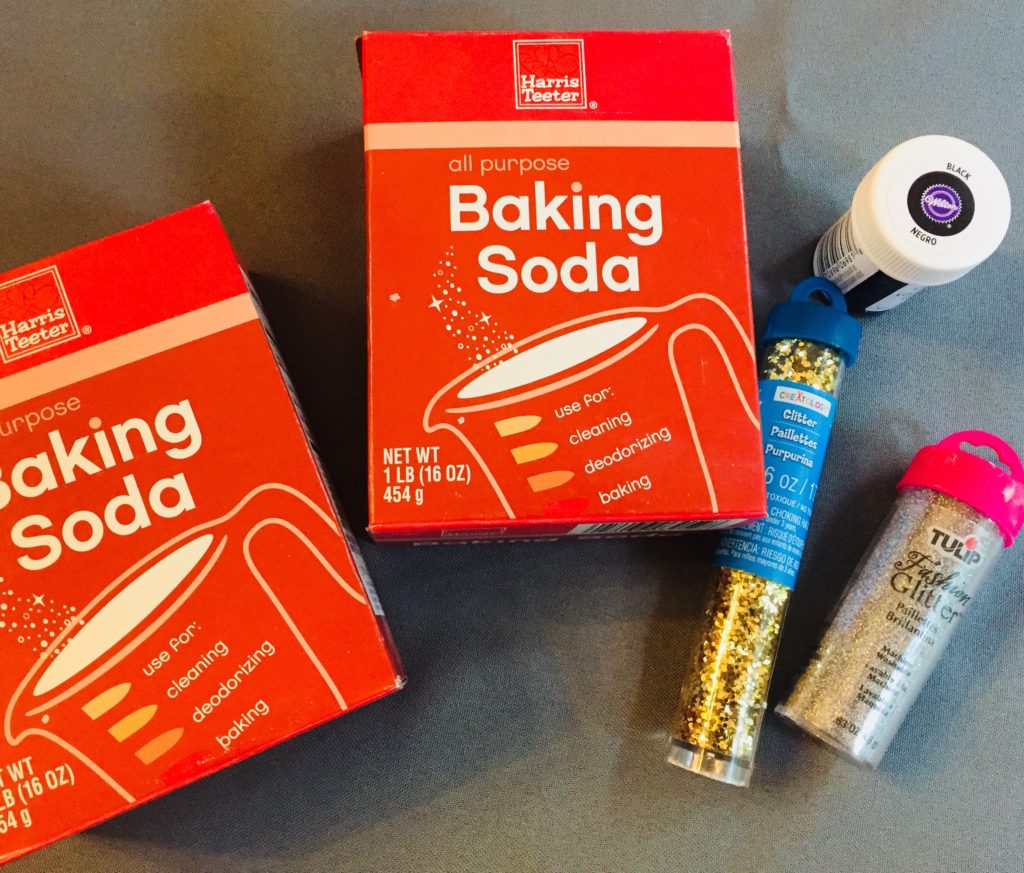 First we mixed the baking soda and glitter together. Then we added in the water and food coloring.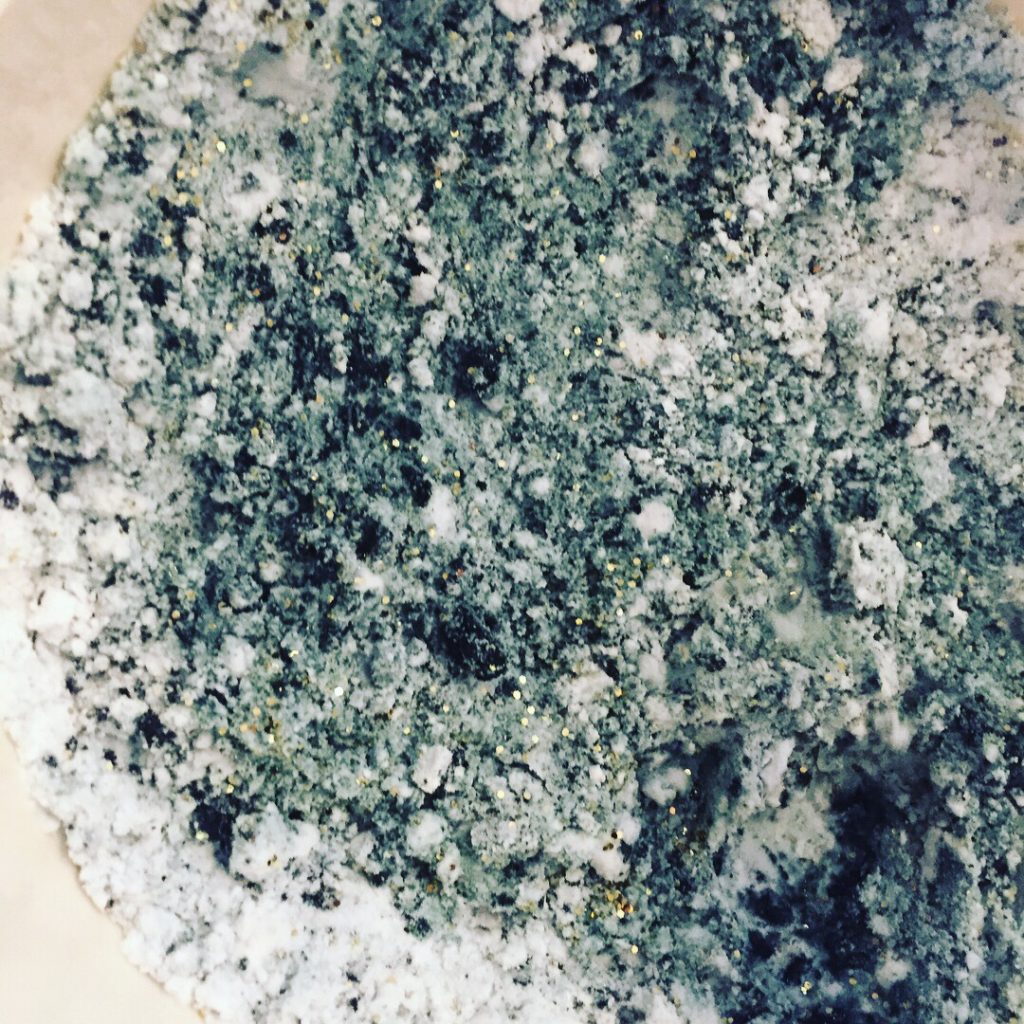 Once you have all the ingredients combined, form the mixture into rock shapes. You are supposed to let these rocks sit overnight. Our rocks were pretty crumbly even after sitting out overnight. I'm not sure why they look so green in the picture but they were actually more of a grey color.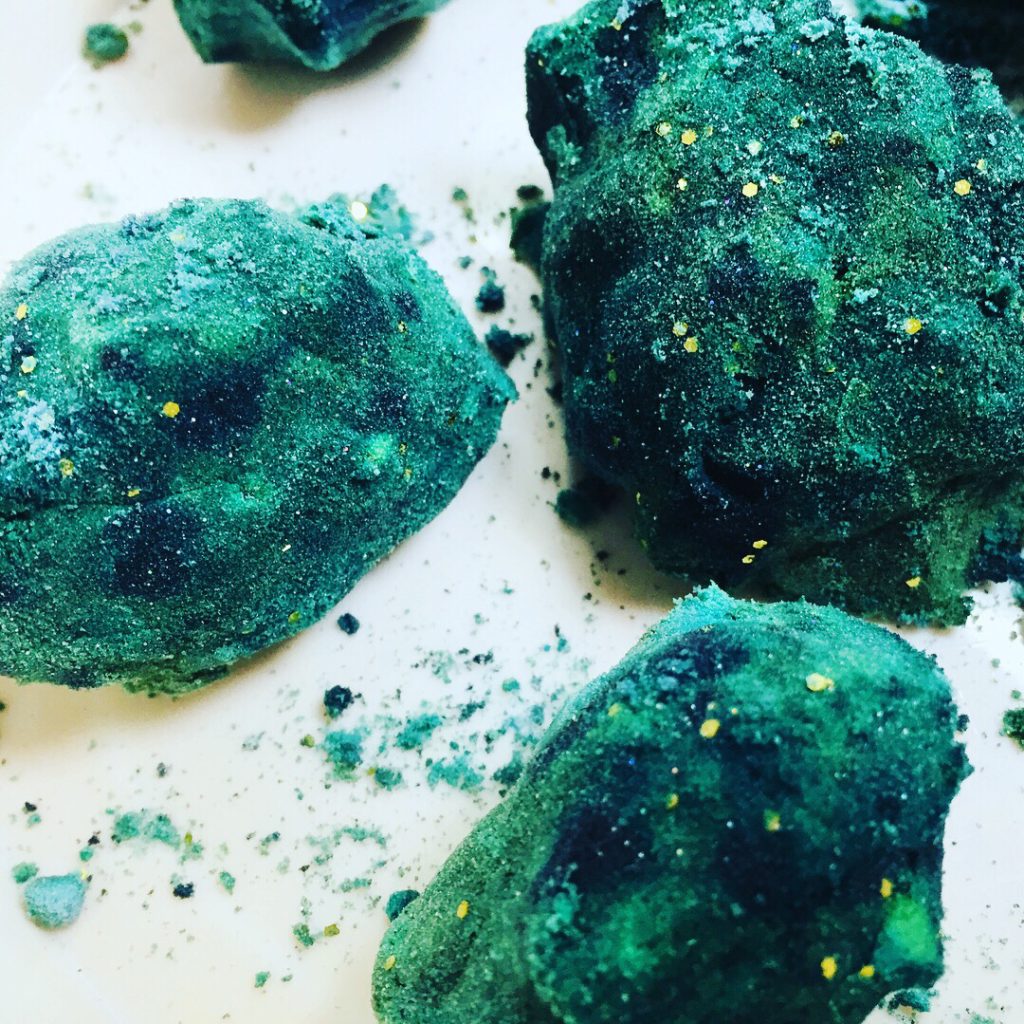 Creating a Moon Rock Explosion
Since our moon rocks were still a bit crumbly the next morning, we decided to take this project a step further. I put some vinegar into a little bowl and gave the kids a couple of syringes. I told them to use the syringes to add the vinegar to the bowl of moon rocks. (Side note: We save all of our medicine syringes and they work great for craft projects!)
As you can see from the video, this was a huge hit! We were all mesmerized by the process. It was especially cool when the mixture formed craters and turned purple. The fun did not stop there. They continued to play with the glittery remains of the mixture for quite a bit longer.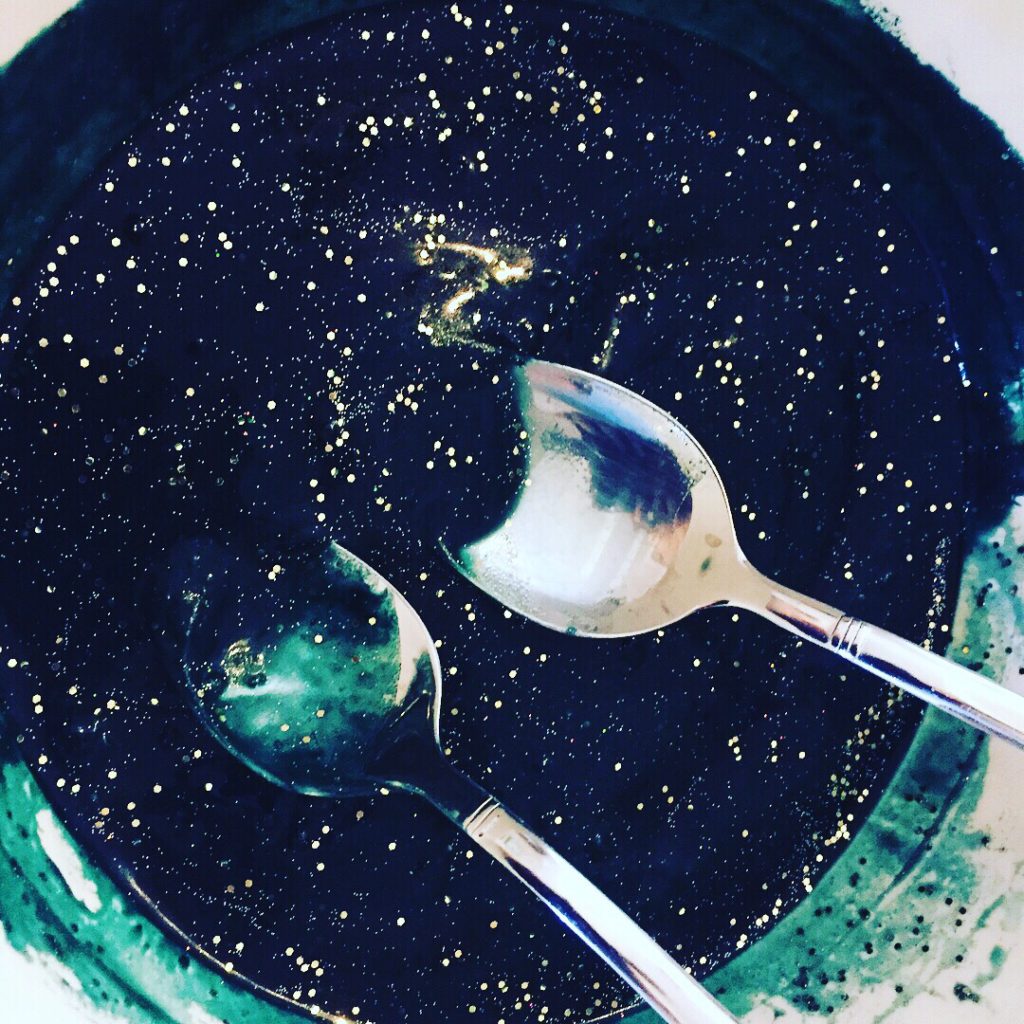 This part did turn a little messy. They were enjoying it so much though that it was totally worth it. They had fun using the syringes to move some of the mixture back to the little bowls, stirring it up with the spoons, and feeling the smooth "goo" that had accumulated in the bottom of the bowl.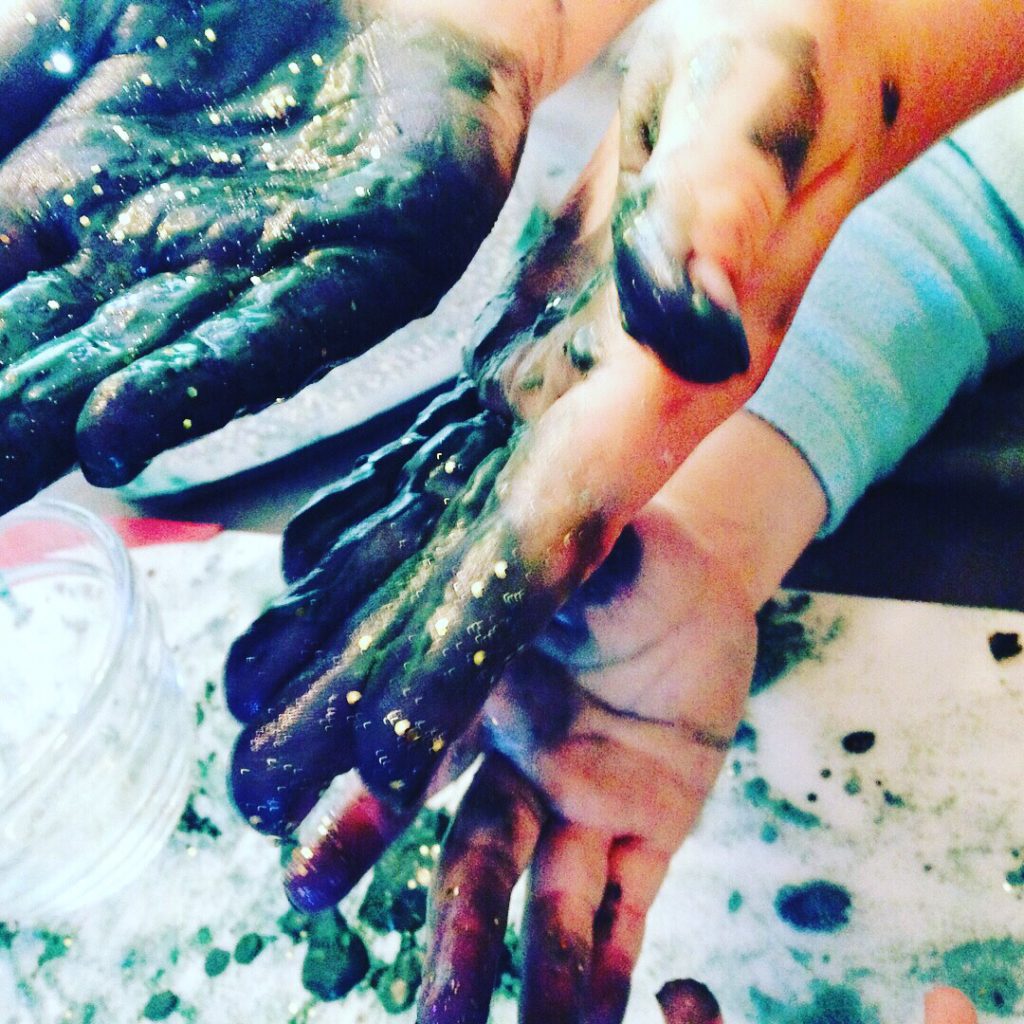 Yes, their hands were very messy. They thought that was pretty cool! This was a big success in my book and I'm looking forward to trying some new science experiments with them this summer. We're gearing up for a DIY Summer Camp (Camp Mom) with a different theme for each week. I hope to incorporate some type of experiment related to those themes each week. Make sure you check back if you need some ideas this summer!