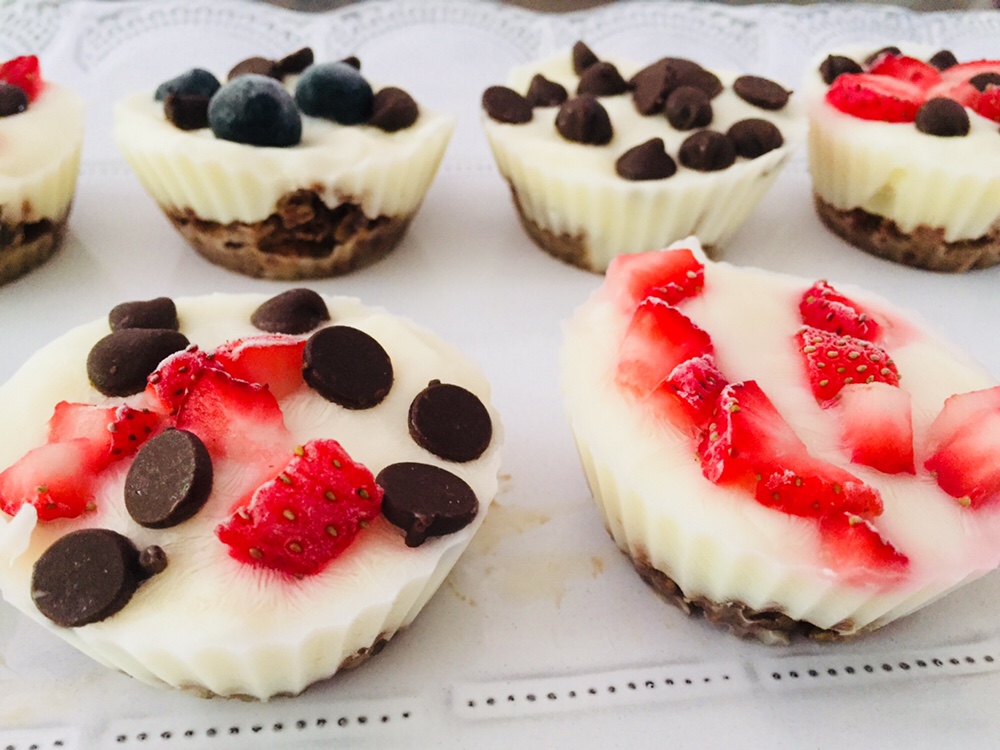 After making Homemade Chocolate Granola last week, I knew exactly what I wanted to try this week for Week 20 of the Pinterest Challenge! If you are new here, let me explain a little about that. I decided at the beginning of the year to try a new pin each week. I am totally addicted to pinning but not so great about actually doing anything with my pins. This challenge has been so much fun and I have really enjoyed trying new recipes and craft projects.
The pin I am trying this week comes from my Healthy Treats and Snacks Board. It is a recipe for Frozen Yogurt Granola Cups. As usual I have picked a recipe that only uses a few simple ingredients. We always have yogurt and fruit on hand so that was a great choice for me.
Ingredients
Here are the ingredients I used to make 12 granola cups:
1 cup granola
1 Tbsp melted butter
1 Tbsp honey
Approximately 3 cups of yogurt
Toppings of choice: diced strawberries, chocolate chips, and blueberries
Directions
Combine granola, butter, and honey in a mixing bowl.
Press this mixture into the bottom of a muffin tin filled with 12 cup liners.
Fill each cup with yogurt.
Top with fruit and/or chocolate chips.
Place in freezer for 2 or more hours.
Store in the freezer in an airtight container.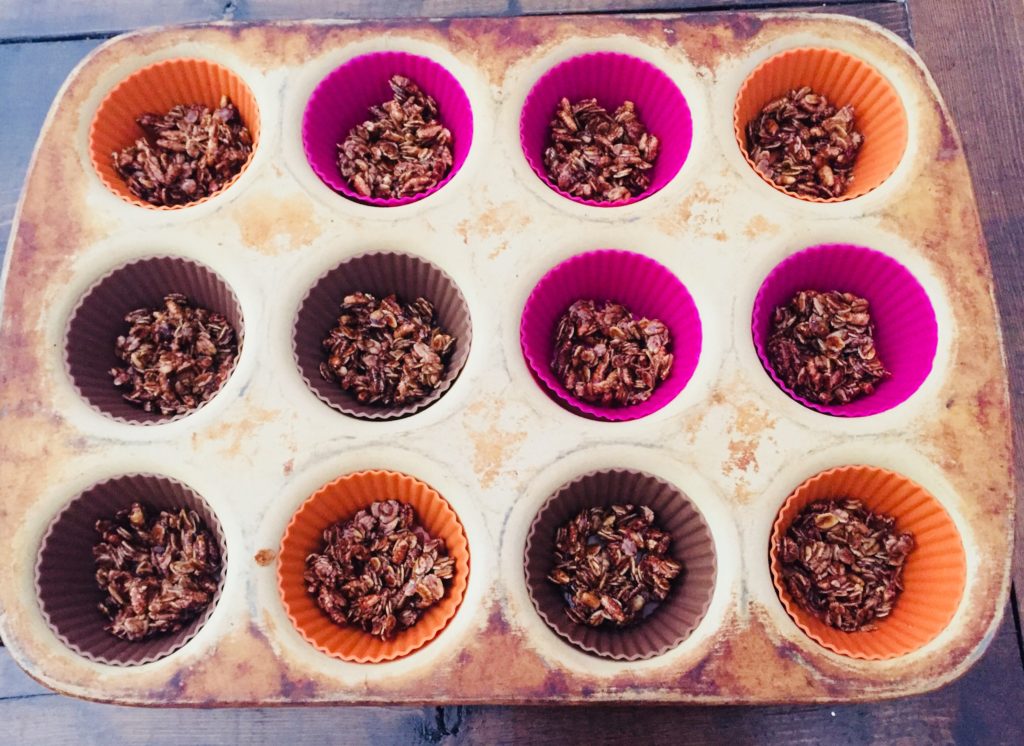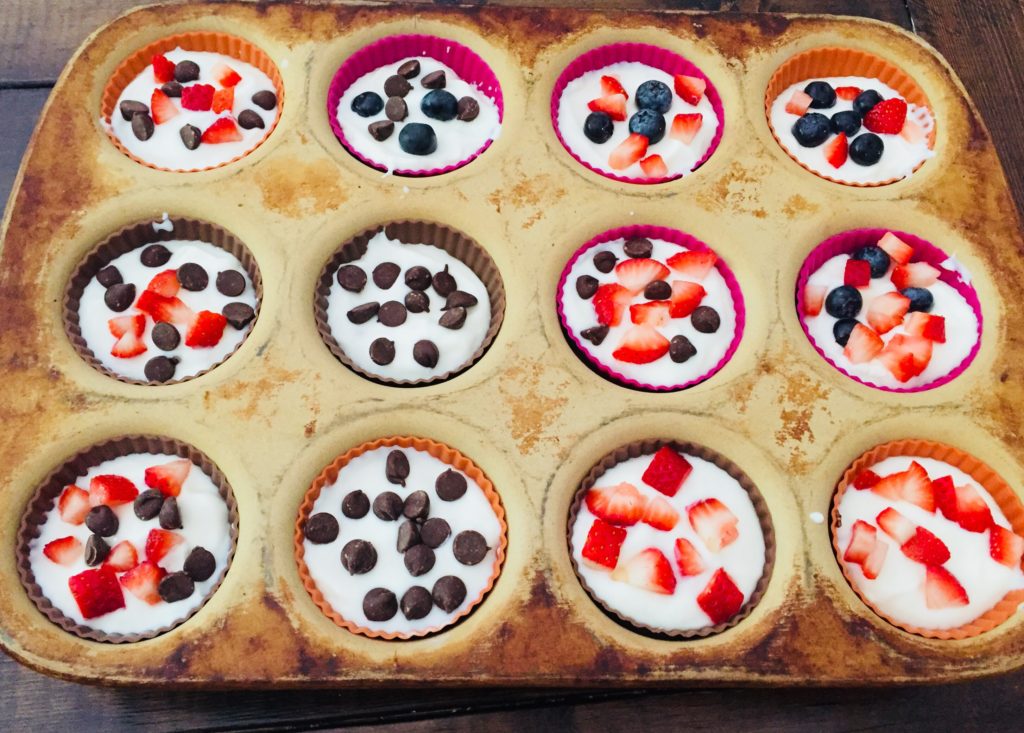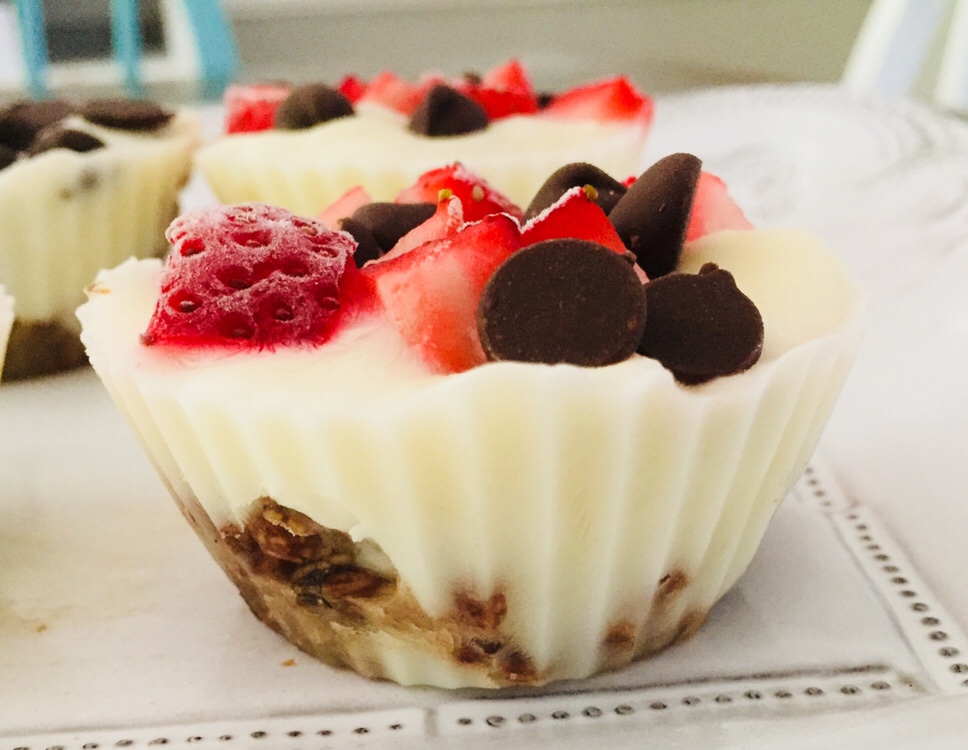 You'll have to ignore how "seasoned" my muffin pan is! I am a total Pampered Chef junkie and absolutely love their stoneware. The more you use it, the worse it looks though. We make a lot of muffins so my muffin pan gets used a lot.
Back to the Frozen Yogurt Granola Cups…..these turned out amazing! This will be a great snack to have on hand this summer. I may even try making them in a mini muffin pan to make it easier for the kids to eat. The strawberry and chocolate combo was definitely my favorite! What toppings do you think you would like to have on yours?
This post does include affiliate links. That means I could earn a tiny portion of any sale that is made through clicking on any of these products with no additional cost to you. All support is greatly appreciated!