We just wrapped up Shark Week of our second annual DIY Summer Camp. Who knew there were so many shark themed crafts and activities! There were a few that we didn't get to but I think we had a lot of fun this week.
We always start out the week with a library haul! The reading nook gets filled with books related to our themes. Having books readily available encourages the kids to read and look at books whenever they might be feeling bored.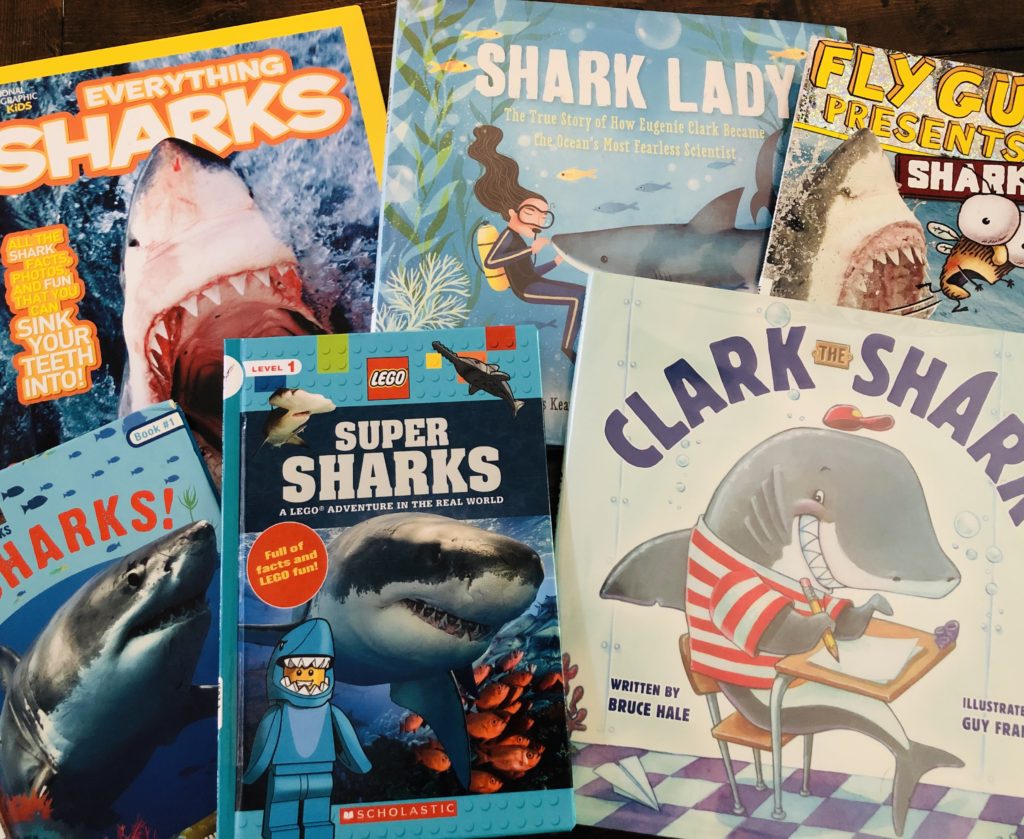 This post does include affiliate links. That means I could earn a tiny portion of any sale that is made through clicking on any of these products with no additional cost to you. All support is greatly appreciated!
I was able to find a couple of plastic sharks at Dollar Tree to help us out this week. Then I also purchased this cute tub of sharks play set. After last summer's Dinsoaur Week, I realized how much can be done with one set of toys like this.
This summer I kept plastic bins on hand to throw supplies in. It helped keep me organized so much. Plus the kids enjoyed helping me decorate the bin for each theme. Now when we are done with a theme, I have somewhere to put the leftover supplies to use for later.
Check out all the fun we had during Shark Week! These fun activities would be great all summer or any time of year.
Shark Play with Ocean Oobleck
If you have never made Oobleck, it needs to go on your crafty bucket list! We made this Ocean Oobleck for our toy sharks and this stuff is SO cool. It is super easy to make and only requires a couple of ingredients.
Take a trip to the local aquarium!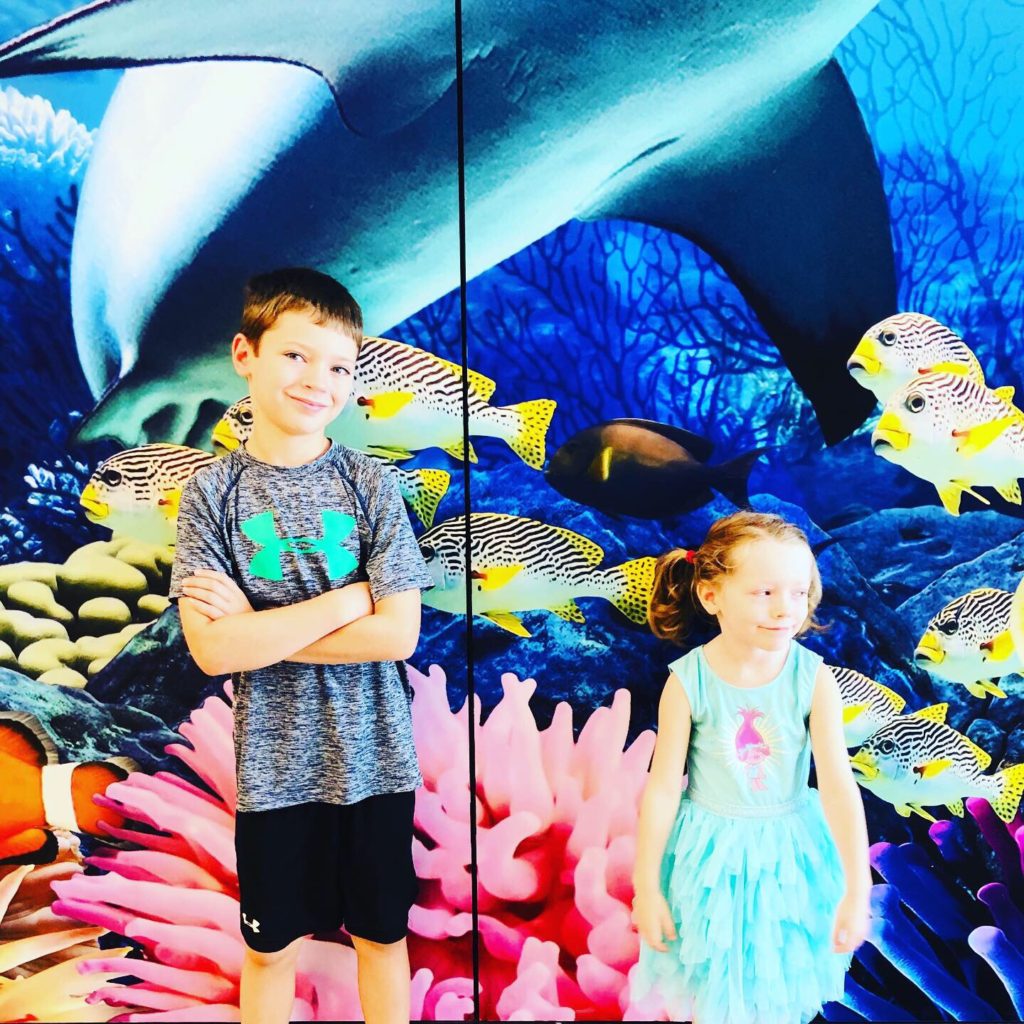 We usually do our field trips on Thursdays but our local aquarium had such a great deal for Tuesdays that I had to switch things up. Sea Life Aquarium calls it Toddler Tuesdays. It's only $15 for an adult ticket and includes a free child ticket. Each additional child is only $5!
We learned so much about sharks! Plus we were able to see them up close through the glass tanks. Did you know sharks don't actually like the taste of humans? Shark bites usually occur because they are trying to figure out what we are.
Shark Quesadillas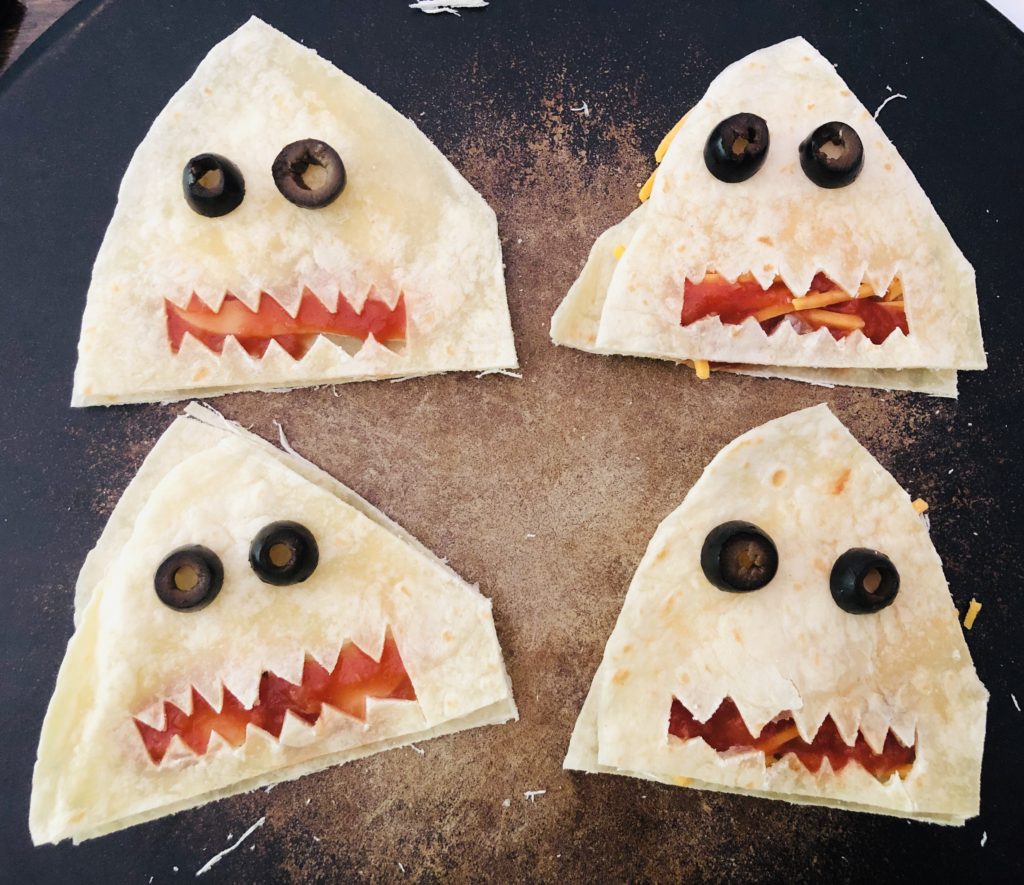 These shark quesadillas made a fun and easy lunch! I found the recipe on Food Network. Instead of using roasted red peppers for the mouth, we just used some of our favorite salsa.
Ice Block Shark Hunt Activity
The Ice Block Shark Hunt was definitely the activity of the week! Freezing things is always a good idea in the summer. I used food coloring to dye the water blue and sprinkled in a little glitter while I was freezing the sharks.
The kids had a blast trying to get the sharks out of the ice. They used plastic tools, water sprayers, squeeze bottles, and salt. It is the perfect activity for a hot summer day!
Shark Puzzle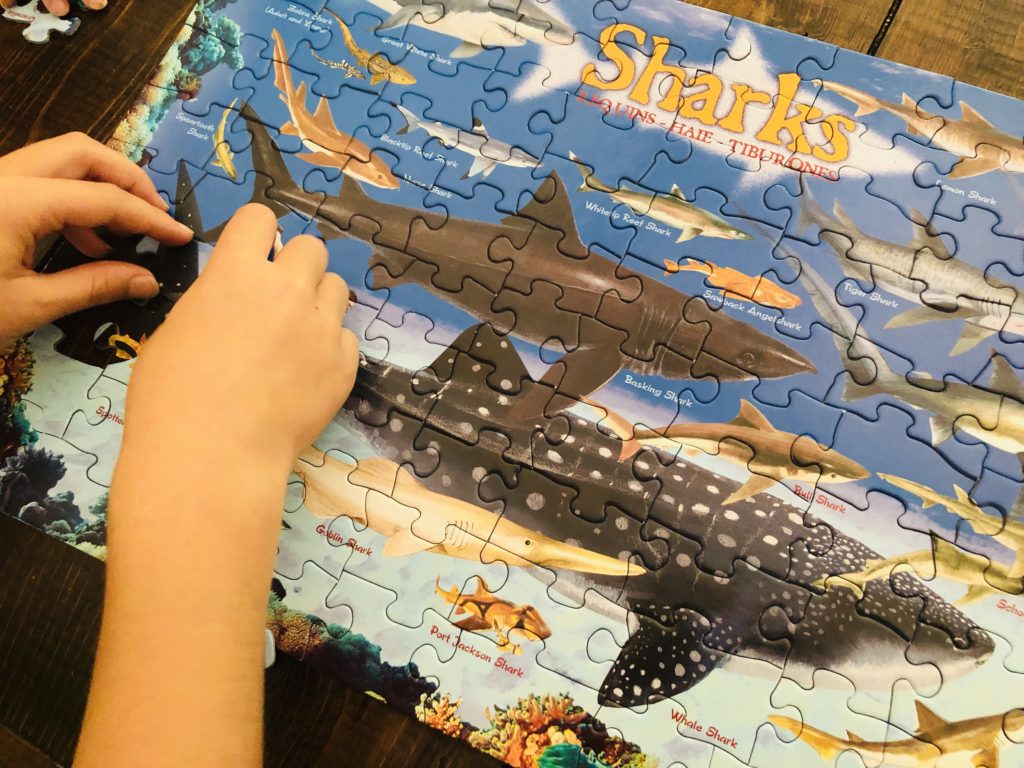 We love doing puzzles together! This year I decided to incorporate more puzzles into our DIY Summer Camp. This fun Shark Puzzle was a great rainy day activity.
Shark Paper Plate Crown Craft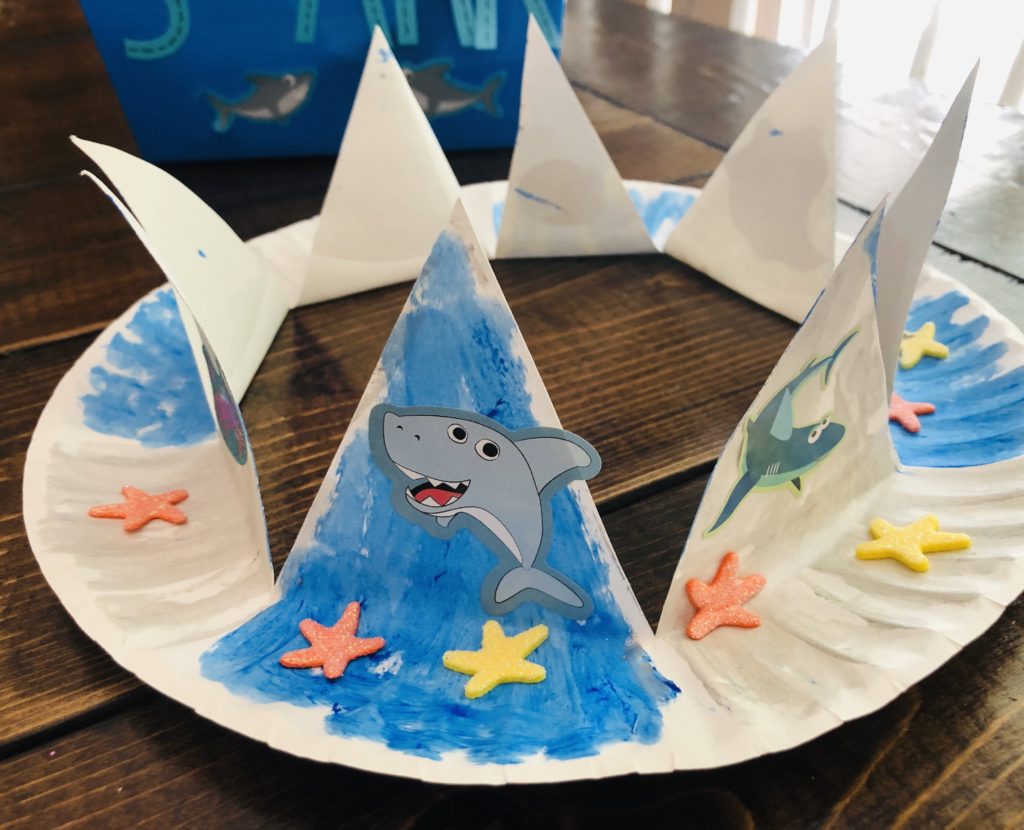 I am a big fan of paper plate crafts! They are usually easy and super inexpensive. It was fun to turn this basic paper plate crown into a shark craft. We just used ocean and shark themed stickers and Kwik Stix Paint to decorate these.
Free Shark Coloring Sheets
Who doesn't love to color? I found these free shark printable coloring sheets to go along with this week's theme. There were two different designs to choose from. This was another great rainy day activity.
Sharks on the Beach Pudding Cup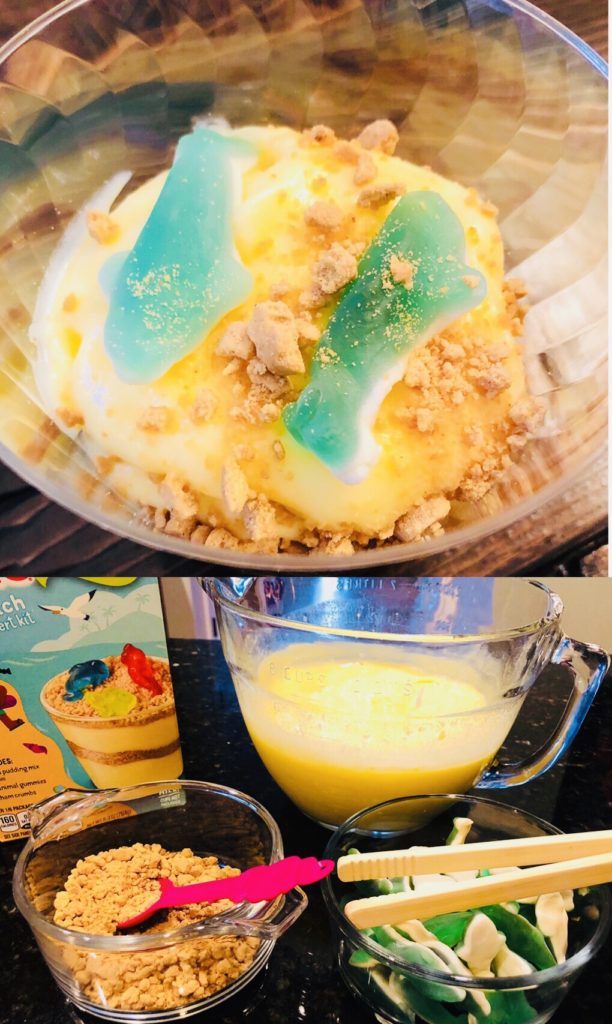 I had originally purchased this dessert kit for our Beach Week. We made a different snack instead. This kit ended up being perfect for Shark Week though. I found little gummy sharks at Dollar General to use instead of the fish.
Shark Week was the last of our themes for this year's DIY Summer Camp. I'm kind of sad it is over. We need to start getting ready to head back to school though. I'm sure we'll do a few more fun things this summer between shopping for shoes and annual doctor visits. I'll be sure to share!