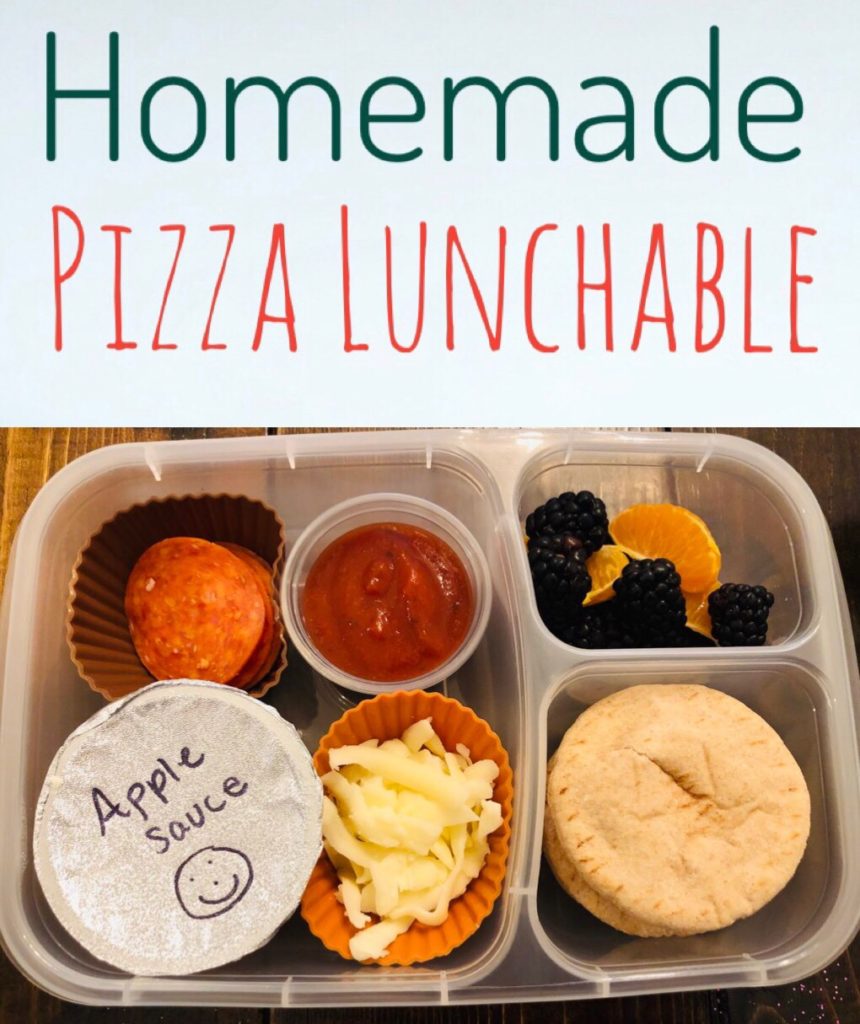 One of the hardest parts of Back to School can be figuring out what to pack for lunch! This Homemade Pizza Lunchable is usually a hit for us and super easy to create.
Earlier this year I did a few posts on Lunch Prep. This particular lunch was included in that series. It has been one of my son's favorite school lunches so I thought I would share all the details on how to create this easy lunchbox favorite!
This post does include affiliate links. That means I could earn a tiny portion of any sale that is made through clicking on any of these products with no additional cost to you. All support is greatly appreciated!
Where to find ingredients
Where do I find the ingredients to make a Homemade Pizza Lunchable? I get this question a lot. Most readers want to know what can be used for the pizza crust. We use the whole wheat mini pitas from Trader Joe's. A few other options would be tortillas, Naan bread or English muffins.
We find most of our ingredients for the Homemade Pizza Lunchable at Trader Joe's. That is the only place I have found the mini whole wheat pita bread.
If you enjoy shopping at Trader Joe's, be sure to check out our Back to School Favorites! It is one of our favorite grocery stores especially during the fall season.
Best Containers for DIY Lunchables
We really enjoy the 3 compartment Bento Box style lunch containers. These containers work great for school and work lunches. The whole family uses these!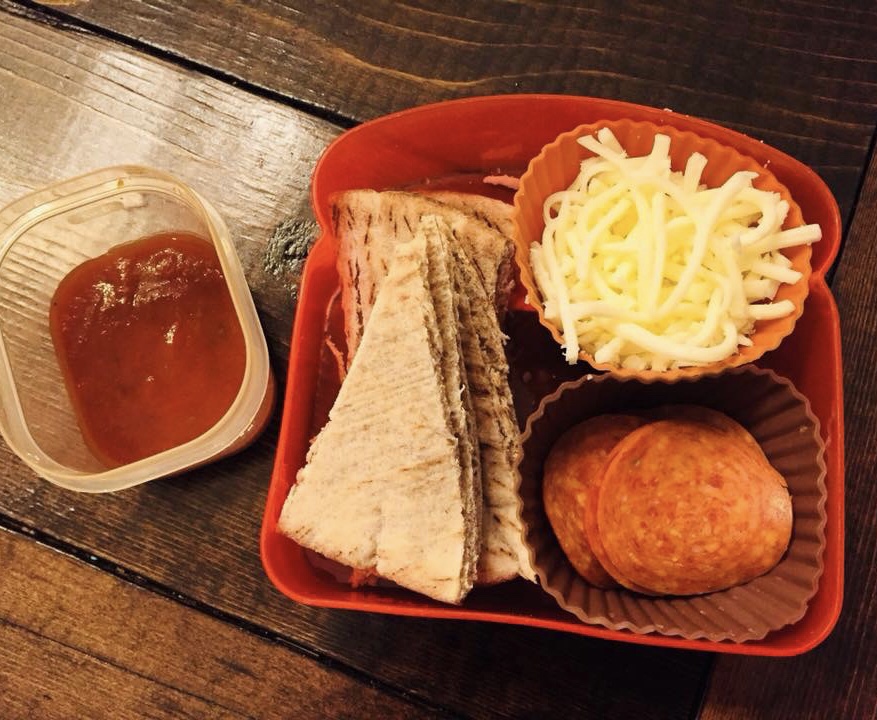 The kids also really enjoy the little sandwich containers pictured above. I found these at Dollar Tree and they have a few different character options.
Recipe for the Homemade Pizza Lunchable
The recipe for this Homemade Pizza Lunchable is super easy! Older kids could probably even make it themselves. Here are the ingredients we use.
Whole Wheat Mini Pitas
Pizza Sauce
Shredded Mozzarella Cheese
Pepperoni Slices
Fruit and/or Applesauce for a side
What you serve on the side is completely optional. The kids would probably love to see a cookie or a treat in that box. Sometimes I save those for Friday lunches.
Assembling the Lunchable
The only tricky part to this recipe is organzing the ingredients. No matter which container you choose, the silicone baking cups work really well to hold the cheese and pepperoni in place. They also come in a variety of colors that can make packing lunches a little more fun!
I have used a couple of different options for the pizza sauce. When we use the sandwich container, the sauce doesn't fit well inside. For that option, I send the sauce in a small Sistema container.
When we use the bento box containers, I like to use the two ounce disposable cups. These cups are great for other lunch prep ideas to hold salad dressing or salsa.
This is a fun and simple lunch to put together. I hope this helps someone else with the back to school rush! What are your favorite school lunch ideas?