We wrapped up our DIY Summer Camp but we are still having fun! Summer Break is quickly coming to an end so I planned this fun Bob Ross Painting Party for the kids last week. They were having a small playdate and it was the perfect activity for them.
Bob Ross Party Supplies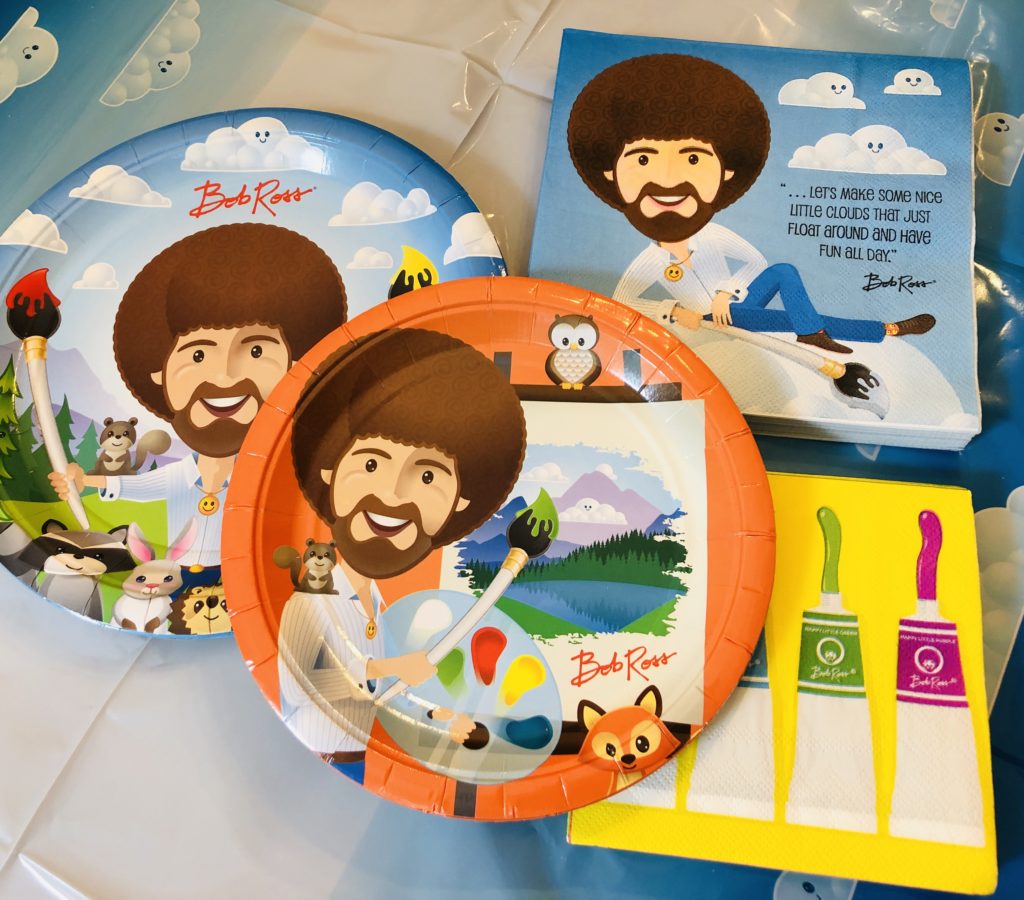 This post does include affiliate links. That means I could earn a tiny portion of any sale that is made through clicking on any of these products with no additional cost to you. All support is greatly appreciated!
This party was very simple to put together! The Bob Ross party supplies came from Prime Party. The kit I used is geared towards children but they also have fun sets for adult painting parties.
In addition to the paper products, I also had the Bob Ross wigs that came from Prime Party as well. These wigs are so much fun and I think they are the perfect addition to your Bob Ross Painting Party!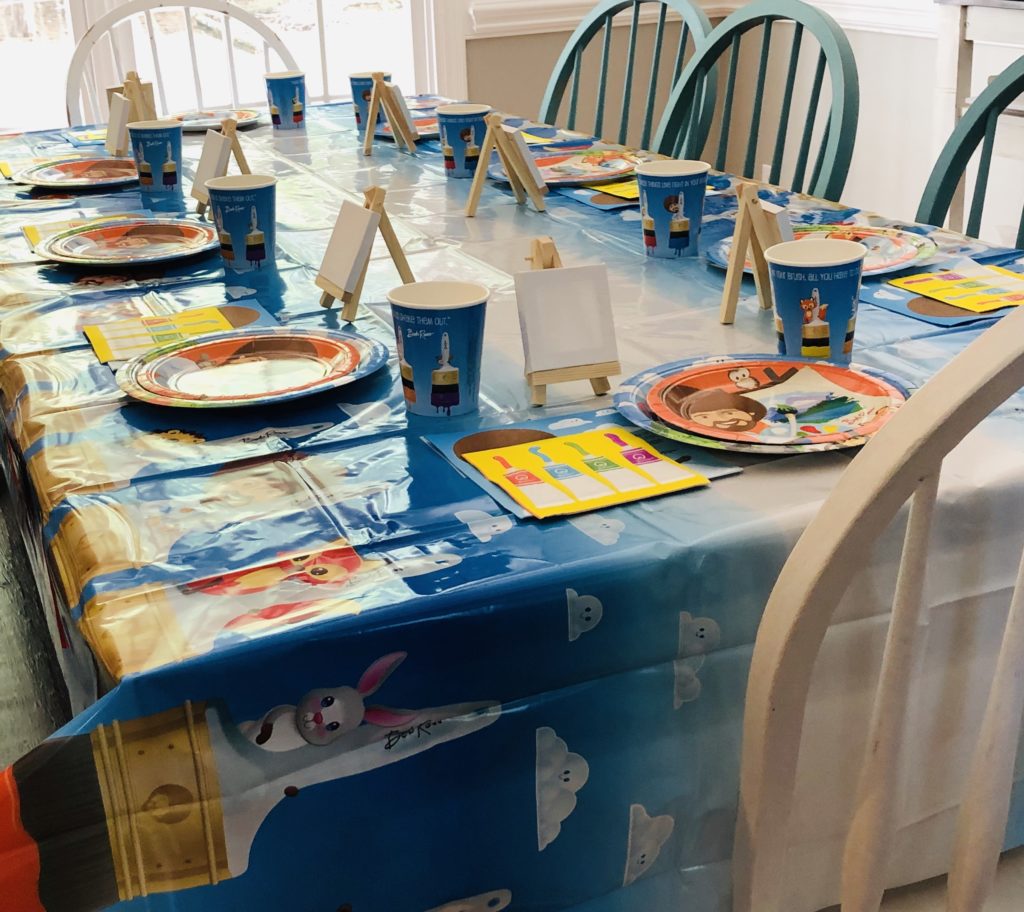 Once I had the party table set up, I let the kids turn on the Bob Ross Joy of Painting series on Prime Video. They didn't realize what an amazing painter Bob Ross was and they were very impressed.
Painting Party Time
When I decided to host a Bob Ross Painting Party, I knew there would need to be painting involved. We already had a vast selection of acrylic paints. I just needed to find something for them to paint on.
I found these adorable 3 X 3 canvases with easels on Amazon. They are the perfect size for young kids to paint on. They also looked so cute with our table set up. I can see these as super cute placecards for a Thanksgiving dinner.
After watching the Bob Ross video, it was time to paint! I encouraged them to try to paint landscapes inspired by Bob Ross. We have a couple of those but then they also painted their own creations.
They enjoyed picking the colors for their painting palettes. That may have been their favorite part! It was fun to see what creations they would come up with.
It is times like this that I wish I was an art teacher! I love seeing their creations and how unique they all turn out.
Free Printables
In addition to the party supplies, I was also able to find these free printables on Prime Party! Our favorites were the coloring sheet and the big hair maze. They also have a word search, crossword puzzle, and word scramble printables.
These printables are great activities for parties or play dates! They would also be great to have on hand for rainy days. Free printable activity sheets have definitely come in handy for me this summer.
Simple Party Food
After the painting activity, we had a little lunch. I like to keep things as simple as possible. I used our divided tray to serve a variety of fresh fruits and veggies. Then we also had Nutella sandwiches and chips.
In conclusion, this Bob Ross Painting Party was super fun and easy for me to put together. It was a great activity for the kids. Plus I think they learned a little something about an amazing painter.