With back to school on the horizon, it is time to start thinking about school lunches and snacks again. Packing lunches is not one of my favorite things. I wish I was more into it. There are so many great ideas out there especially on Pinterest.
We usually make a run to Trader Joe's to stock up on some of our back to school favorites. Now that I am shopping at ALDI, this may change a little for us in the months to come. I love to have convenient snacks available to throw into their backpacks.
This post does include affiliate links. That means I could earn a tiny portion of any sale that is made through clicking on any of these products with no additional cost to you. All support is greatly appreciated!
Here are some of our favorites from Trader Joe's to have on hand for back to school.
Bananas
The jury is still out for us on the best price for bananas. I do however buy bananas any time I walk into a food store. We go through about 10 lbs of bananas each week. With school gearing back up, we will be having daily smoothies. Our favorite is a Peanut Butter Chocolate Banana Smoothie!
My daughter really enjoys bananas as a snack or with lunch. I use a banana storage container to keep it from getting smushed in the lunchbox.
Yogurt Squishers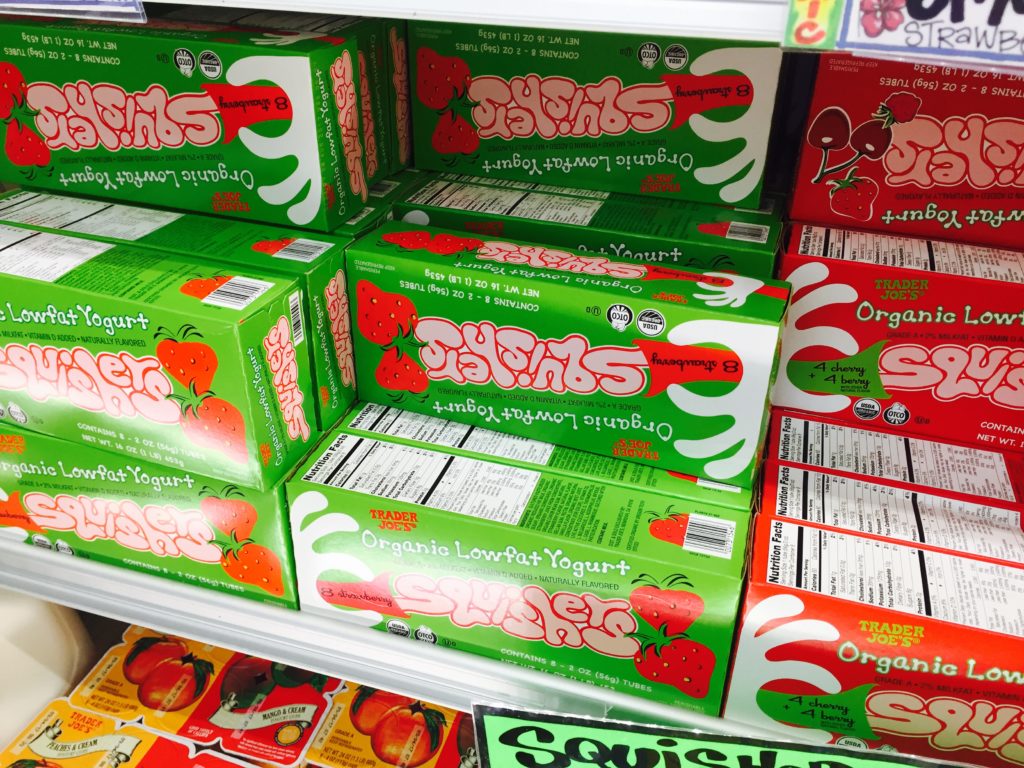 We love the Yogurt Squishers from Trader Joe's. They are great to freeze for a packed lunch. They also make a great after school snack.
Fruit Wraps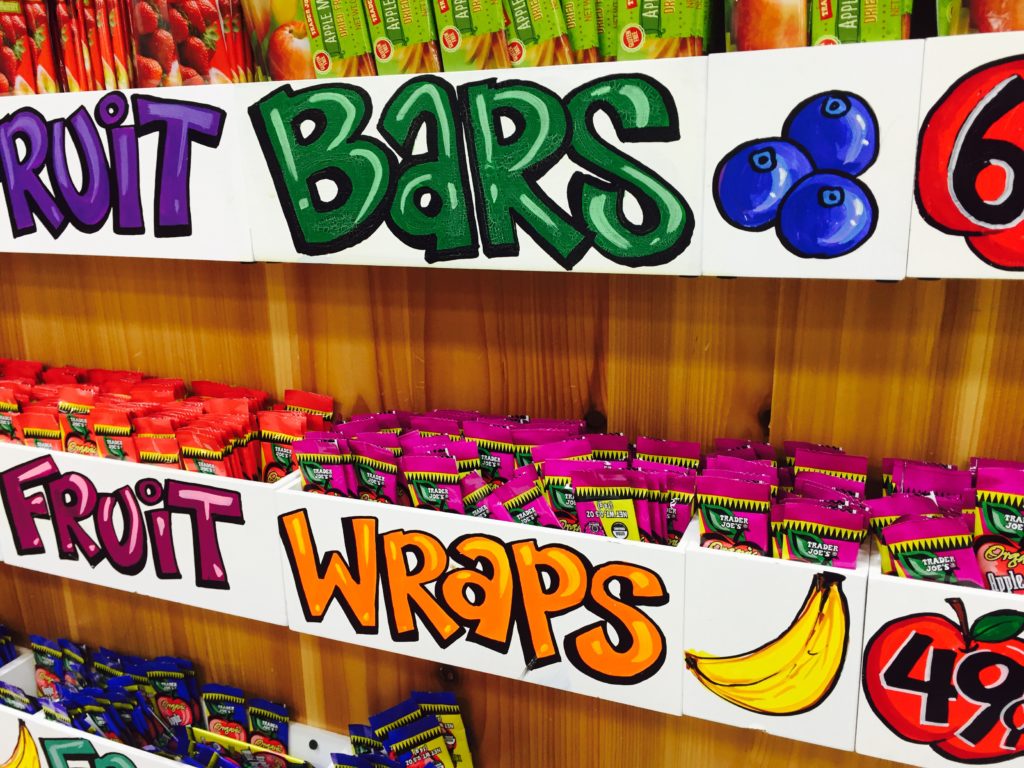 My son love these fruit wraps! He thinks it is a treat to pick out a few each time we make a trip to Trader Joe's. They are an easy snack to send to school for a morning or afternoon snack.
Clif Kid Z Bars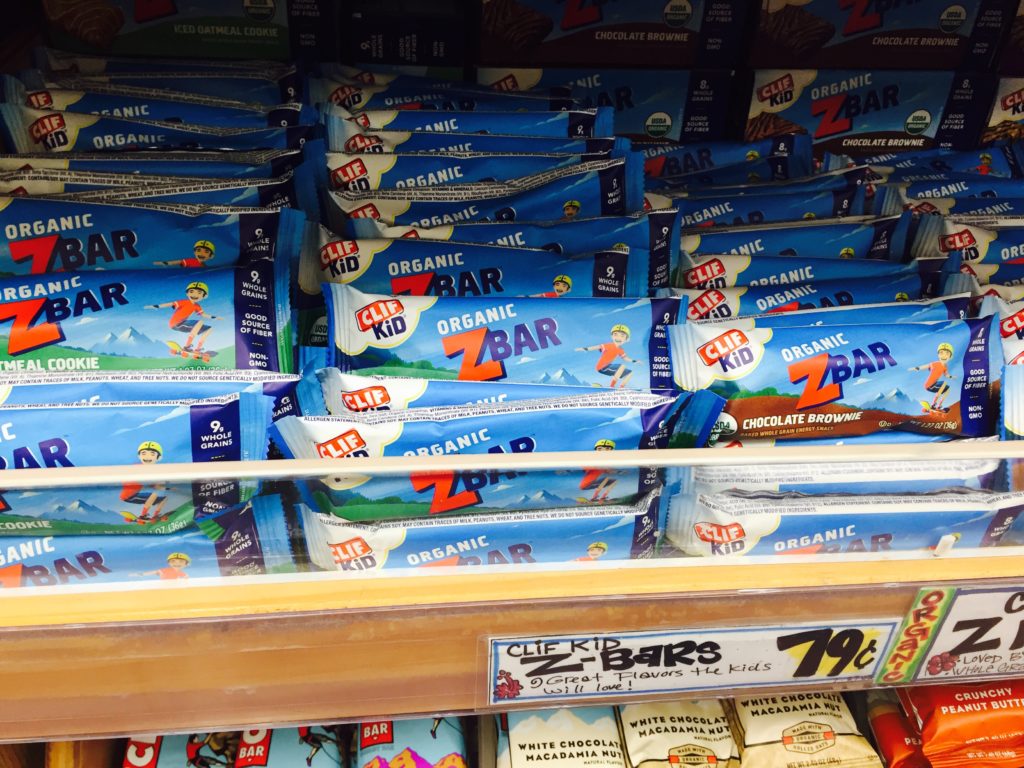 He also loves these Clif Kid Organic Z Bars. Again, they are just easy to throw in his backpack for a school snack. I like to make sure I am sending one of these on the days we have soccer practice.
Silver Dollar Pancakes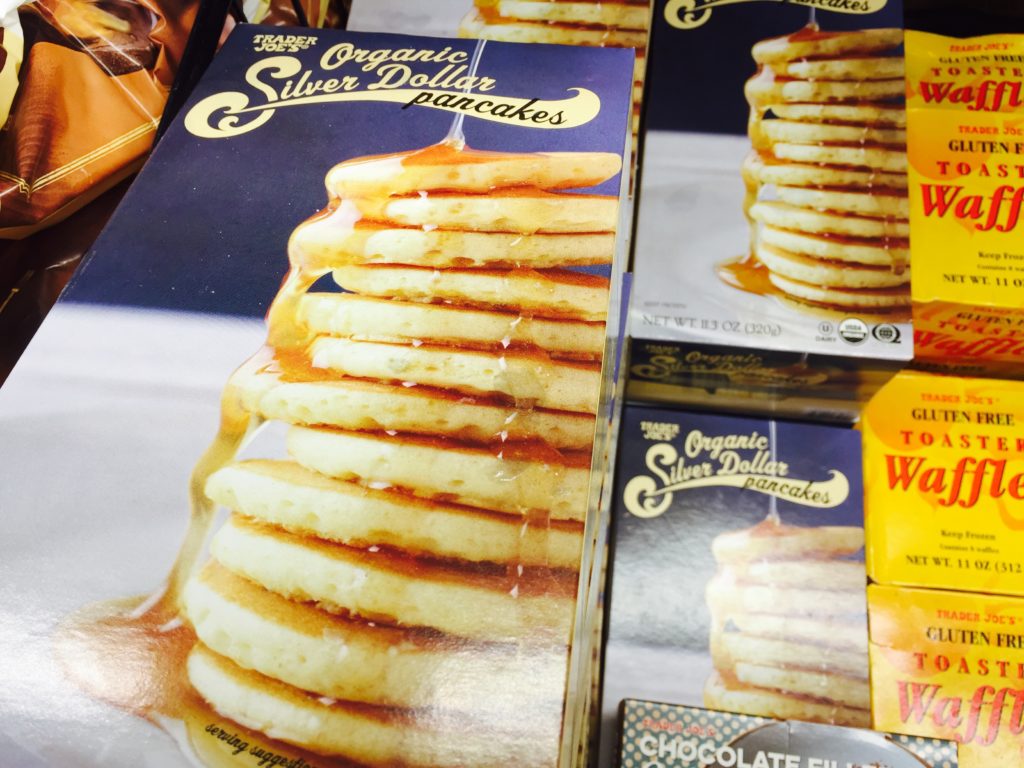 Along with their morning smoothies, my kids like to have a few of these pancakes. I feel like this is a good combo and helps give them a filling breakfast before they head out the door in the mornings.
Berries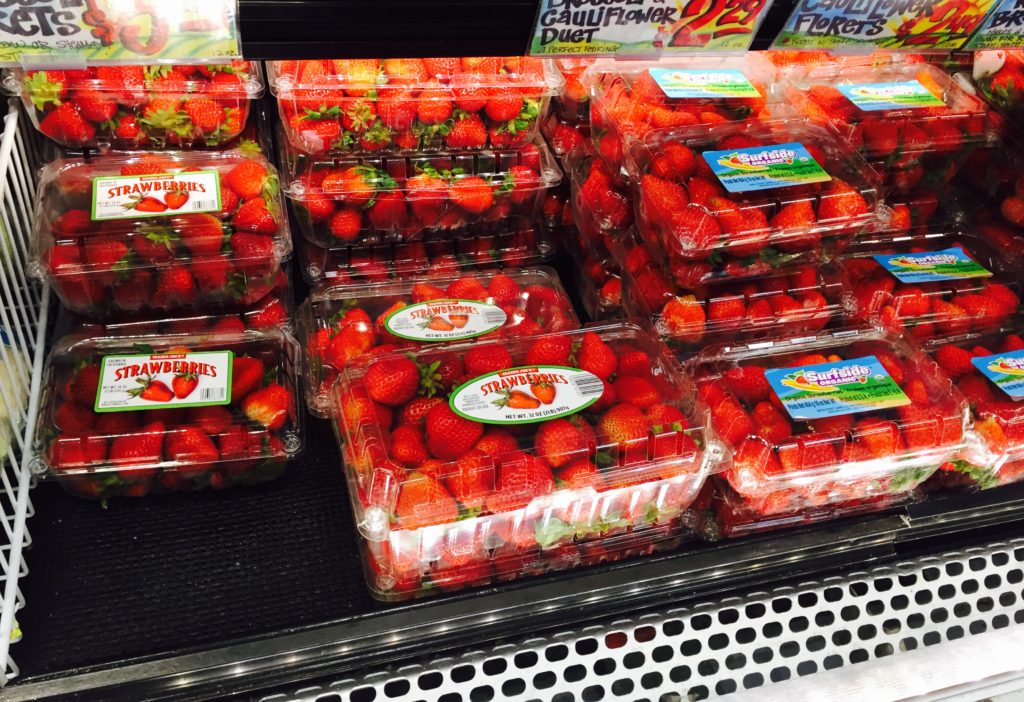 We also go through a lot of berries. My daughter loves all berries and I like to include those in her lunch each day. Trader Joe's usually has a great selection of berries to choose from.
Vegetable Radiatore
I know this is a strange one to have on a back to school list! My son usually only eats peanut butter sandwiches for lunch. Every. Day. The only other thing that seems to be a hit with him is pasta. I heat this pasta with some marinara sauce and put it in a thermos. I think I need to look for a few new thermos ideas this school year. I would love to be able to add a few more things into our lunch mix!
Popcorn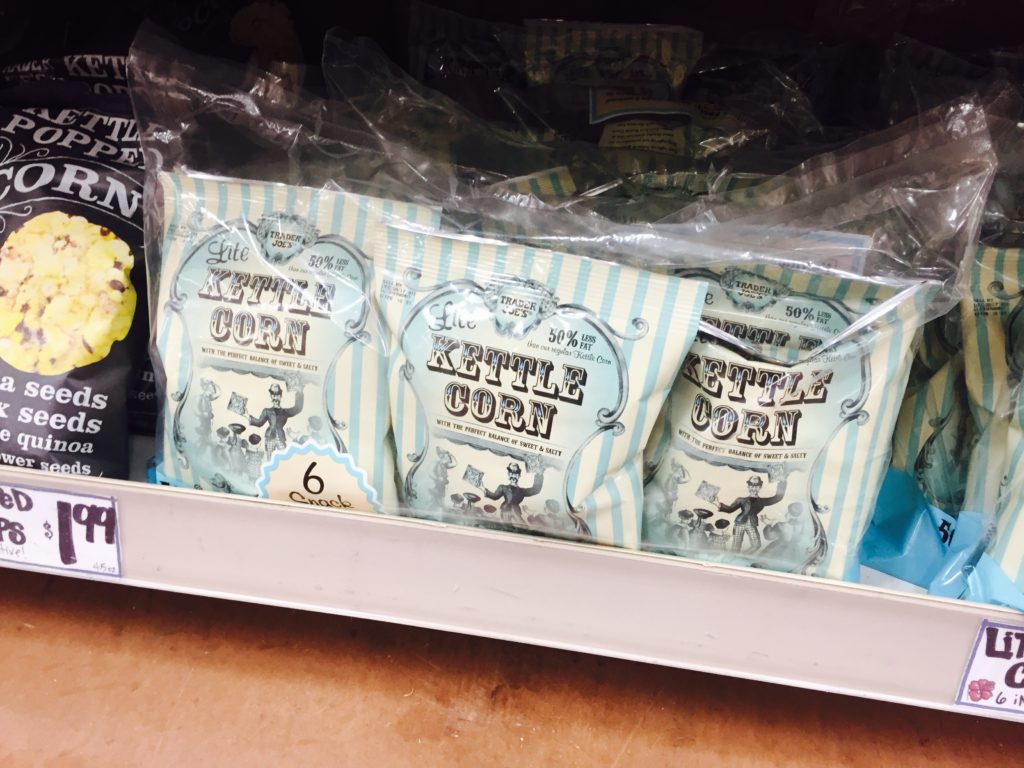 Popcorn is one of our favorite snacks and luckily Trader Joe's has lots of variety in this department. These individual bags are fun to have on hand. They made a quick and easy snack!
Nacho Cheese Tortilla Chips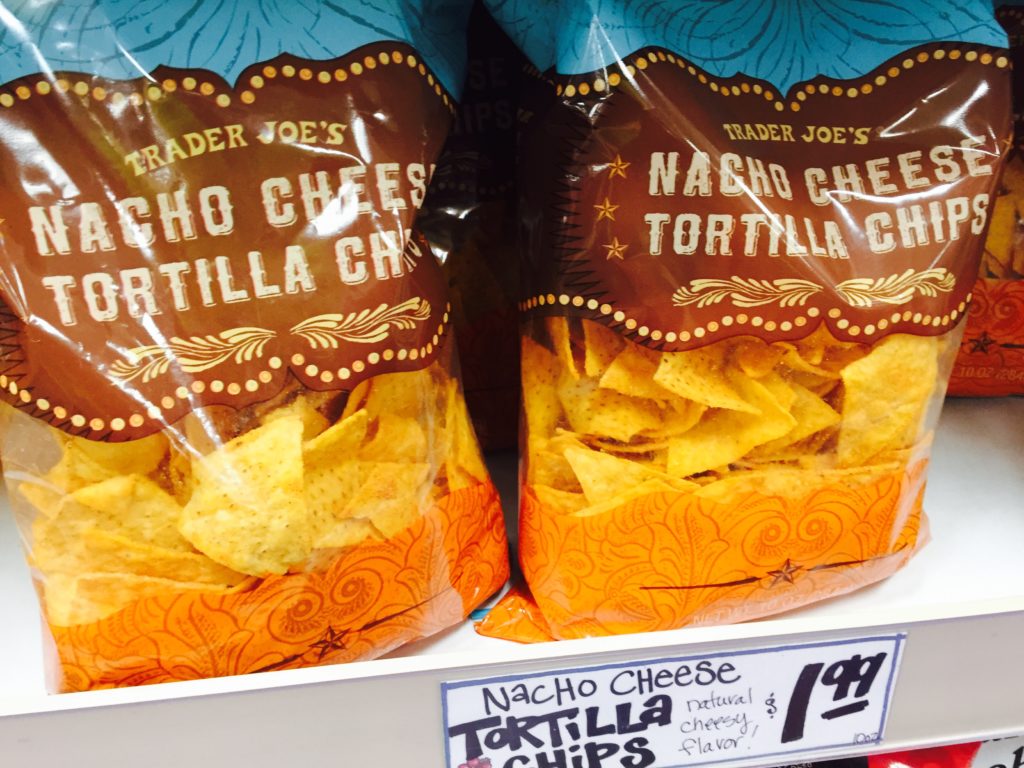 These chips are really good! Gavin loves to take these for lunch with his peanut butter sandwiches. I feel like they are a little better than the alternative since they don't have any artificial colors or flavors.
I hope you enjoyed reading about some of our Back to School favorites from Trader Joe's! We love to shop there and try some of their new things! What are some of your favorite back to school snacks or lunches?
More Back to School Ideas for Busy Moms
You may also enjoy these lunch and meal planning ideas to help ease back into the back to school routine!
Delicious Trader Joe's Lunch Prep
Fall Favorites from Trader Joe's