I love when I'm actually organized enough to have a craft ready for an after school activity! Seasonal crafts that go along with books are my favorite. This Paper Strip Snowflakes Book Craft Idea is perfect for the winter months and very easy to put together.
The Little Snowflake is the book I chose to go along with this craft but any snowflake themed book would work great. This cute book actually illustrates and describes the life cycle of a snowflake. I was excited to score this one at a special price from the classroom Scholastic Book Club order.
This post does include affiliate links. That means I could earn a tiny portion of any sale that is made through clicking on any of these products with no additional cost to you. All support is greatly appreciated!
The Little Snowflake Book Craft Idea
To make Paper Strip Snowflakes you obviously need plenty of paper strips! I throw paper scraps from our craft projects into a box so that we can use them later in activities like this. They are also great for making cards.
If you don't have paper scraps, that is okay too! Plain white paper works great for this as well. Either way it works best to use a paper trimmer to cut your paper into strips to get them ready for this project.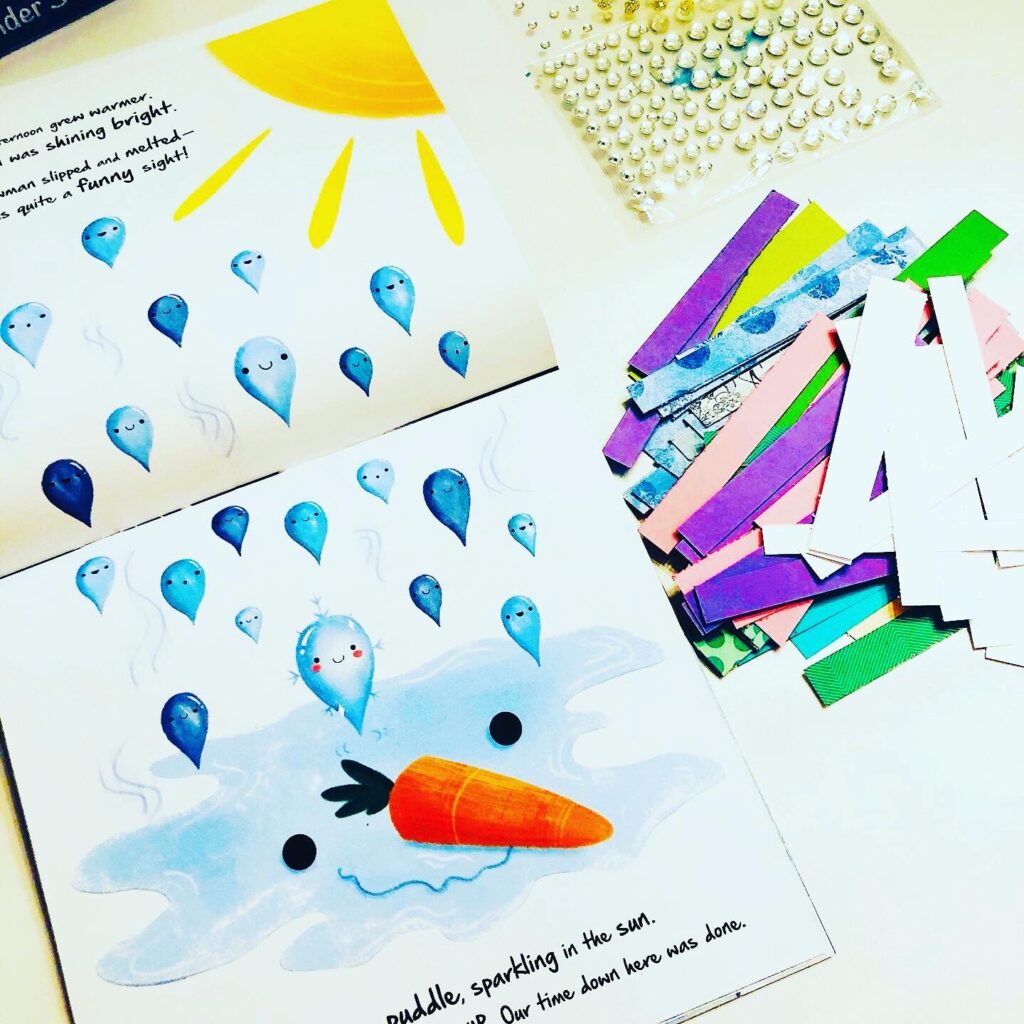 Supplies for Paper Strip Snowflakes
Once you have the paper strips, gather the remaining supplies. You will need a glue stick, art supplies (we used Wonder Stix), glitter glue, scissors, and sticky gems.
The Wonder Stix worked great for this! They write on so many different surfaces. What I loved about them on this project was how well the colors showed up on all shades of papers.
Creating Paper Strip Snowflakes
Decorating the paper strips is the best part! Use the Wonder Stix or other art supplies to create fun designs on the paper. Then add sticky gems and glitter glue to make them sparkle.
Then use a glue stick to put them together to form a snowflake. We added even more sparkle to our snowflakes once they were assembled.
Paper Strips Snowflakes
These snowflakes turned out so pretty! This would be the perfect snow day craft. Paper Strips Snowflakes are super easy to make and would be great for preschool aged kids and older.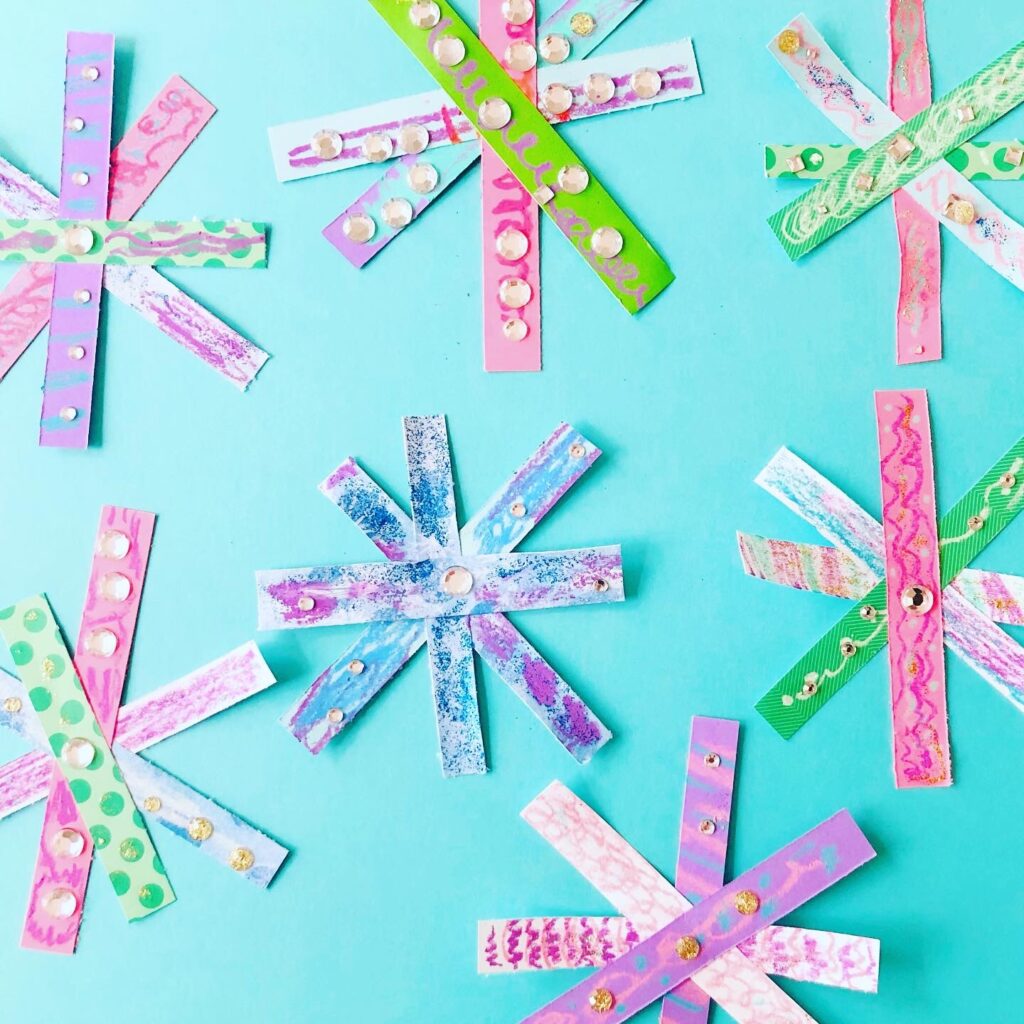 Try making Snowflake Tortillas to go along with this activity as well. We also have a whole list of Winter Themed Books for kids of all ages you might want to check out. Plus even more Winter Activities that are perfect for when it's too cold to get outside.
I hope you enjoy this sweet book and craft idea! Let us know if you're reading any fun books this winter. I'm always looking for new titles to add to our reading nook.