Remember those cute snowflakes we made last week from paper strips? I decided they were too cute not to keep. They ended up being perfect for Snowflake Artwork Cards.
The snowflakes were all made from paper scraps. If you missed that easy tutorial, you can find it here. It's a super fun way to use up leftover supplies from a project. I've also made card sets using paper strips that turned out really cute too.
This post does include affiliate links. That means I could earn a tiny portion of any sale that is made through clicking on any of these products with no additional cost to you. All support is greatly appreciated!
Use Kids Artwork to Make Cards
The paper strip snowflakes are fun to make with kids. They will love that you are using their creations to make these cards. It is also a fun way to share their art with family members.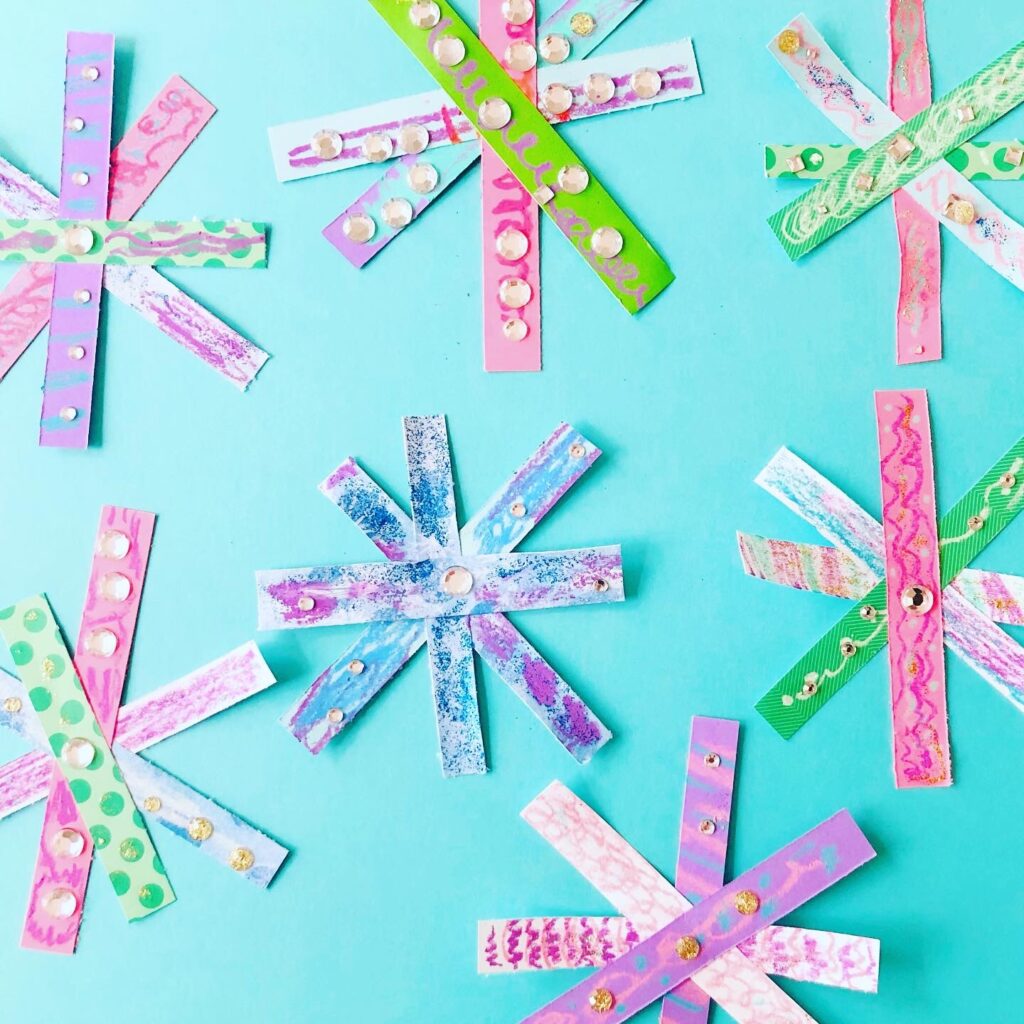 Snowflake Artwork Cards
The cards a very simple. I just went through more paper scraps to find solid colored cardstock that would coordinate with our snowflakes. I purchase value packs of white cards and envelopes so that I always have these on hand for cardmaking projects.
Then I cut a 3 X 3 square from the cardstock scrap to go on the base of the white card. I wanted to choose a color that would highlight the snowflakes. Adhere the cardstock onto the card with adhesive of your choice. I used a tape runner.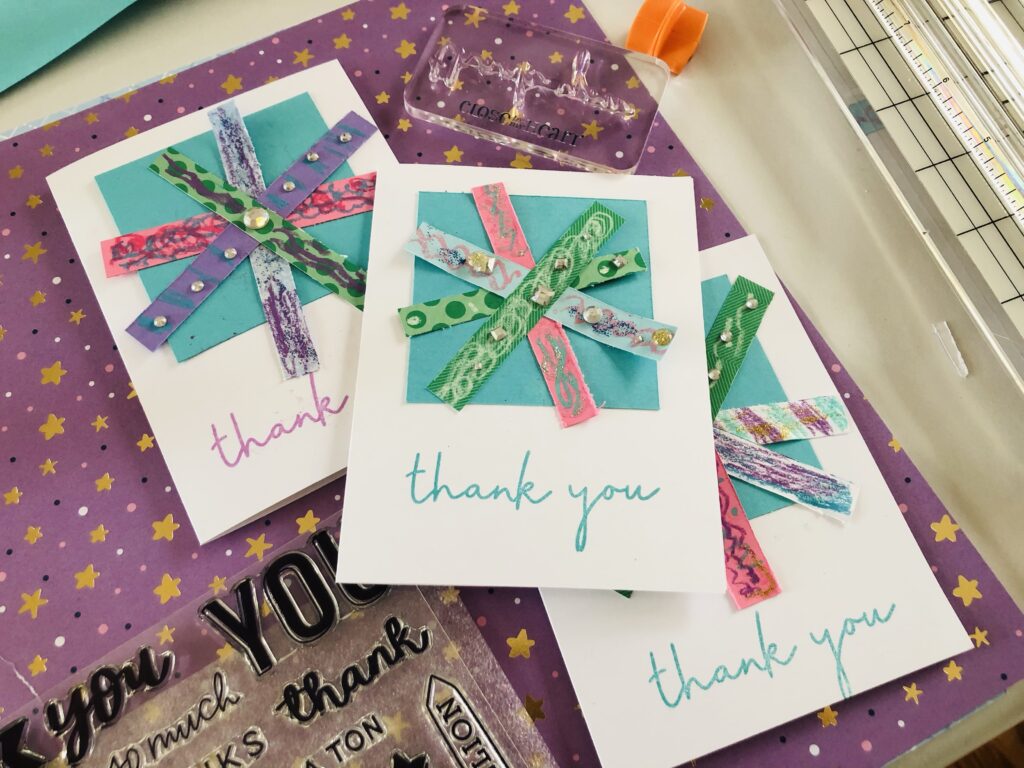 Then adhere the snowflake art onto the cardstock square. I also used a tape runner for this piece. Once those pieces are assembled, you can add a sentiment underneath the snowflake.
I chose to add a "thank you" sentiment to our cards. We delivered Girl Scout Cookies over the weekend so Graylie used these to write little notes to her customers.
You could use any stamp set for adding this sentiment to your cards. Also you can use a coordinating ink color or a basic black ink would also work well.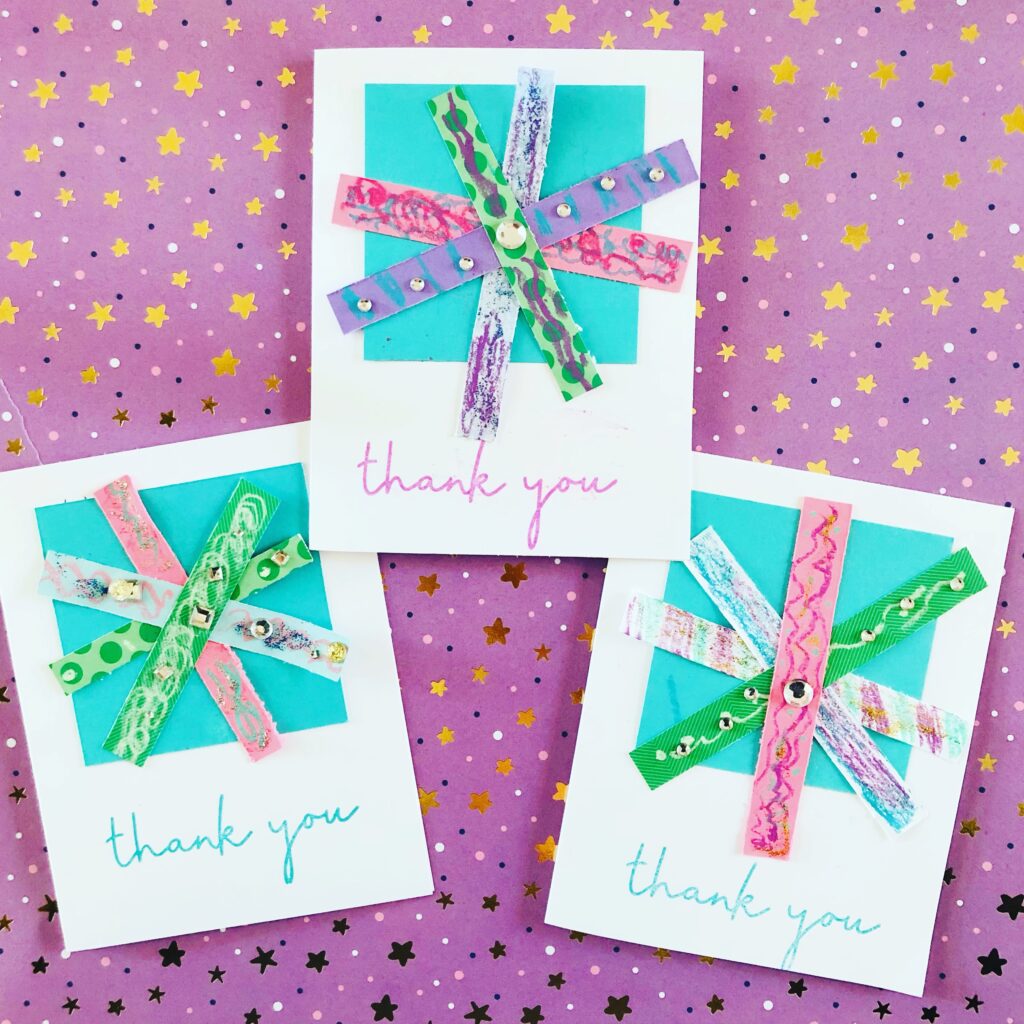 These would also make really cute holiday cards that kids can help make! We will probably do that this year too. If you enjoy that, be sure to check out our other Holiday Cards Using Paper Strips.
Please note: This post does include links to my Close to My Heart business site. I am an Independent Consultant and could get commission on these products. All of these opinions are my own and would be happy to answer any questions. I appreciate any support!